In the explosive Sticky Fingers, writer Joe Hagan attempts to dissect Rolling Stone founder and industry-influencer Jann Wenner through a series of interviews with artists, friends, Stone writers, and an excavation of Wenner's well-kept, neck-deep archives. The biography, which has been in the works for four years and is the publishing world's third attempt at a biography of the overparticular media figure, has drawn the ire of its subject—like brutally honest works often do. Since reading the book, Wenner has uninvited Hagan to a conversation the two were scheduled to have at the 92Y and, in a very 2017 twist, unfollowed the writer of his biography on Instagram.
The 574 pages detail everything from Wenner's decades-long, stormy relationship with John Lennon and Yoko Ono, the Mick Jagger/Wenner dynamic that was prompted by Wenner's ballsy naming of the magazine, the magazine's coverage of the violent disaster that was the Altamont Free Concert, and much to Wenner's displeasure, his drug use and sexuality. Wenner spent most of his career in the public eye as a presumably straight man with a wife, Jane, but Hagan hints at a triangle between one-time Rolling Stone photographer Annie Leibowitz and the Wenners (he even includes that one of the two saved Leibowitz during an overdose) and interviews Wenner's past male partners.
Sticky Fingers won't hit the shelves until October 24. Here's some of what we've learned about Wenner from excerpts, interviews, and reviews of the book thus far.
Wenner had a very complicated relationship with Mick Jagger.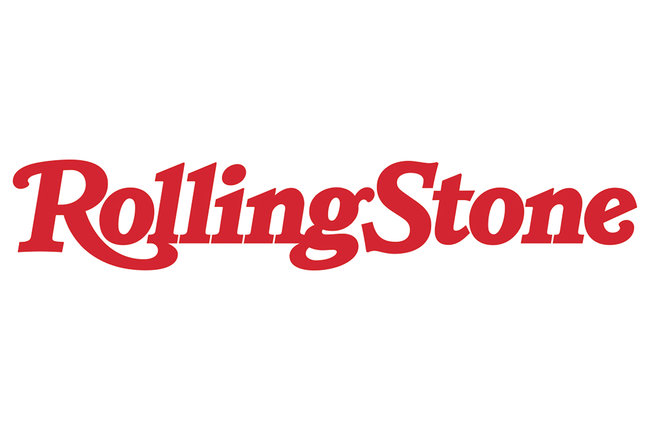 The magazine was a battlefield through its selective coverage and album reviews; Rolling Stone's targeting of Paul Simon, who had refused to be interviewed for Sticky Fingers, dates back to Wenner's college days when they both had interest in the same woman.
Most fascinating, however is Wenner's relationship with Mick Jagger, detailed extensively in an excerpt featured on Vulture. When his relationship with Mick Jagger flourished as the two partnered up over a British edition of Rolling Stone, a song-by-song preview of the band's 1968 album Beggars Banquet lauded it as the band's best work thus far. As British Rolling Stone's offices fell apart in the haze of drugs, their relationship grew complicated. The coverage of the deaths at Rolling Stones' free Altamont Speedway show, which the magazine had characterized as a "product of a diabolical egotism, high ineptitude, money manipulation, and, at base, a fundamental lack of concern for humanity," didn't do Wenner any favors. But Wenner was intent on keeping Jagger on his side, by giving the rockstar the December 1970 cover and shelving plans for a book on the Altamonte tragedy.
"They liked each other; they didn't like each other," recalled Diane von Furstenberg, the fashion designer and entrepreneur who befriended both men in the early 1970s. "Mick always thought that Jann took advantage of him."
To add an additional layer to their symbiotic yet distrustful relationship, there was another layer to Wenner's fascination with Jagger. In an interview with Pete Townshend of the Who, we learn he and Wenner watched the Rolling Stones record for their album Let It Bleed. According to Townshend, the two sat in the booth and silently fawned over the singer. "It turned out that he, like me, harbored an adoration of Mick Jagger that was not entirely heterosexual," Townshend said.
Wenner and Rolling Stone played a key part in Lennon's media trajectory, from the inaugural Lennon cover to the 1981 issue memorializing his life.
Wenner's favoritism leeched into his relationship with the remaining Beatles, notably Paul McCartney. In an interview with Billboard, Hagan notes the acrimony McCartney felt for Wenner, from RS's coverage of the former Beatle to his "shafting" at the Wenner-cofounded Rock And Roll Hall of Fame.
When you refer to McCartney's "grievances," he felt that Rolling Stone turned John Lennon into a "martyr" after his murder and, in the process, overshadowed McCartney's own achievements.

It was always his contention that Jann and Yoko basically collaborated to turn Lennon into the Christ figure. Even before the interview, I'd heard that Jann and Paul didn't get along, partly because Jann was influenced by Yoko. And, Yoko and Paul are not the best of pals. I've got to tell you, going into some of these interviews, I was thinking, "This all happened in the '60s and they're over it by now." But you know what? They never get over it.

McCartney also was hurt that he was asked to induct John Lennon into the Rock and Roll Hall of Fame, but then wasn't inducted himself until two years later, despite what he thought was a promise that he'd get the nod the following year. Do you think that it was deliberate or an oversight?

Jann's argument is that he really doesn't have control over it — and that if Paul thought that he had made that deal, it was a misunderstanding on Paul's part. I didn't do an investigative report there. I'll leave that to another reporter who wants to resolve that for all time.

To me the real takeaway is that everybody believes Jann has his thumb on the scale when it comes to who gets into the Hall of Fame. And that Jann doesn't go out of his way to disabuse people of that. The biggest red flag, I suppose, is that many people campaign to Jann for their artist to get into the Hall of Fame, because they believe that if Jann would like that artist to be in the Hall of Fame, it will happen.
Despite the favorable light Wenner had use to depict Lennon, his relationship with the artist was, in his own words, ruined by his greed. An excerpt published by Vanity Fair details the tumultuous relationship Wenner had with John Lennon and Yoko Ono; a mutually beneficial relationship between the three had dissolved after Wenner went to publishers with the brutal "Lennon Remembers" interview that he insisted stay in Rolling Stone's pages. "That was one of the biggest mistakes I made," Wenner said in Sticky Fingers. "I chose the money over the friendship."
For the larger part of a decade, Wenner had fallen out of favor in the Lennon-Ono home, until an olive branch came in the form of Annie Leibowitz' iconic photos of the pair, taken the day Lennon was shot. The images became a focal point of Wenner's memorial Lennon issue, along with a handwritten message from Wenner written in the binding of every copy: I love you. I miss you. You're with god. I'll do what I said. "Yoko, hold on" — I'll make sure, I promise. XXX