Over the span of their nearly 20-year career, Mastodon have consistently proven themselves to be masters of sonic reinvention. Not satisfied with merely elevating the genre of progressive metal to new literary heights, the Atlanta-based quartet continue to tackle new genres, and even entirely new instruments with each release. This cross-genre experimentation has left some Mastodon fans feeling disappointed, or even abandoned, by the band's progression into Southern-twanged anthem rock. These fans likely will continue to feel let down by Mastodon's latest output, Cold Dark Place, a four-song EP that spans heavy metal, Southern rock, and symphonic prog rock without a trace of the band's harsher thrash days.
Such is the order of things for a band that now frequents the late night television circuit. However, for fans looking for a more serious, mature Mastodon, Cold Dark Place affirms that the band is at their peak of technical prowess. Originally conceived as a break-up album of sorts written solo by guitarist and vocalist Brent Hinds, Cold Dark Place sees the band at their most melancholic and introspective. Perhaps the biggest departure from 2017's epic Emperor of Sand is the lyrical content: Written largely during sessions for their 2014 release Once More 'Round the Sun, the EP follows that record's more accessible songwriting in lieu of some of the loftier concepts the band has used as inspiration in the past.
Hinds' breakup anthems work best when they explore self-reflection and aimlessness. On "Blue Walsh," he paints a depressingly beautiful portrait of romantic disillusionment: "I call out your name/ All I hear is the pouring rain/ When you came into view/ I realize it's not you." However, the lyrics become clumsy when they approach the literal; one can't help but cringe at the intimate earnestness on songs like "Cold Dark Place": "I reach out to hug you baby/ You're not around/ You reach out to kiss my face/ Please not right now." Combined with the extensive use of chiming arpeggios, the track sounds like a hackneyed outtake on a latter-day Eric Clapton album. Maybe it's just the face tattoo, but Hinds' songwriting is more successful when personal pain is transmuted through fantastical metaphors. 
Though the EP breaks with previous releases in lyrical content, it follows the band's pattern of cleaning and refining their sound. That's likely thanks to producer Nick Raskulinecz, who produced the controversially pop-leaning Once More 'Round the Sun. Raskulinecz is responsible for three of the EP's songs, "North Side Star," "Blue Walsh," and "Cold Dark Place." Perhaps unsurprisingly, those songs veer closest into ballad rock territory. "North Side Star," the EP's opening track, features Hinds crooning earnestly as his steel guitar weaves slowly and mournfully through folk-tinged melodies.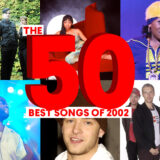 Of course, this is a Mastodon record, so nothing is really as simple as a wistful dirge. Three minutes into the subdued track, the song transitions surprisingly but successfully into a prog-rock epic, complete with hand-claps and wailing guitar solos. The EP is strongest when it builds to anthemic, high-energy power ballads. Album standout "Toe to Toes" is perhaps most successful at combining Mastodon's brighter, poppier tendencies with unmistakably heavy riffs and vocals. The release's quieter moments, like titular track "Cold Dark Place," risk sounding like a gothic Johnny Cash song. Whether that's a good thing will probably depend on whether you prefer your metal filled with mile-a-minute power chords and thundering drum hits, or low and slow, doom-filled melodic ballads. Taken together, Cold Dark Place affirms the band's pursuit of technically ambitious rock with high production value, while continuing to disrupt traditional notions of genre and song structure.
https://open.spotify.com/embed/album/6uSD9SU0j8xgQAIxzPg0Fv