Last week, Cardi B angrily tweeted that an NYPD officer placed her in a chokehold. "I can't believe this cop put me on a choke hole just now shit is crazy these NY cops don't know how to do they job FUCK 12," she said. The tweet was soon deleted, but more than enough followers spotted the allegation. After remaining mum about the incident since the tweet, Cardi B finally delivered more details when Miami's 99 Jamz host Felisha Monet brought it up.
Cardi B said that the tempers flared when another driver hit her Bentley SUV's mirror near Columbus Circle. The 24-year-old said she angrily confronted the driver and her cousin, who was also in the Bentley, got out to fight him. Police got involved and decided to grapple Cardi, according to the rapper.
"Out of nowhere a motherfucker put me in a chokehold like a chicken wing," she said. "There's two men that are about to square up, but you're so pussy you won't even hold back the men, you're gonna put the female in a chokehold."
Cardi B says that she didn't want the incident to overshadow the success of "Bodak Yellow," which was still on its way to No. 1 at the time. Police allegedly tried to make her give a statement as well, but she declined to because she didn't know the offending officer's badge number and outright doesn't trust the NYPD.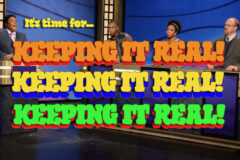 "You guys be lying, and this is why I don't talk to you guys," she said. "It's not even about me. It's because NYPD is the biggest gang in New York, and that really bothers me."
Watch her comments below.