A decade into her career, Taylor Swift has established herself as one of the most successful singer-songwriters of her generation. Swift has always written about her life, but as her fame as bloomed, the subjects of her songs have morphed from random high school guys to incredibly famous celebrities, and fans have had more fun asking, "So who's this one about?" We've put together a sourced list of the inspiration behind some of her many songs.
(A note about the methodology: We've only picked out songs where we could pin down a primary quote from Swift about its subject, or where the contextual evidence was overwhelming—a line in the lyrics, a reference in the hidden message of her liner notes, particularly dogged tabloid and/or fanbase speculation, and stuff like that.)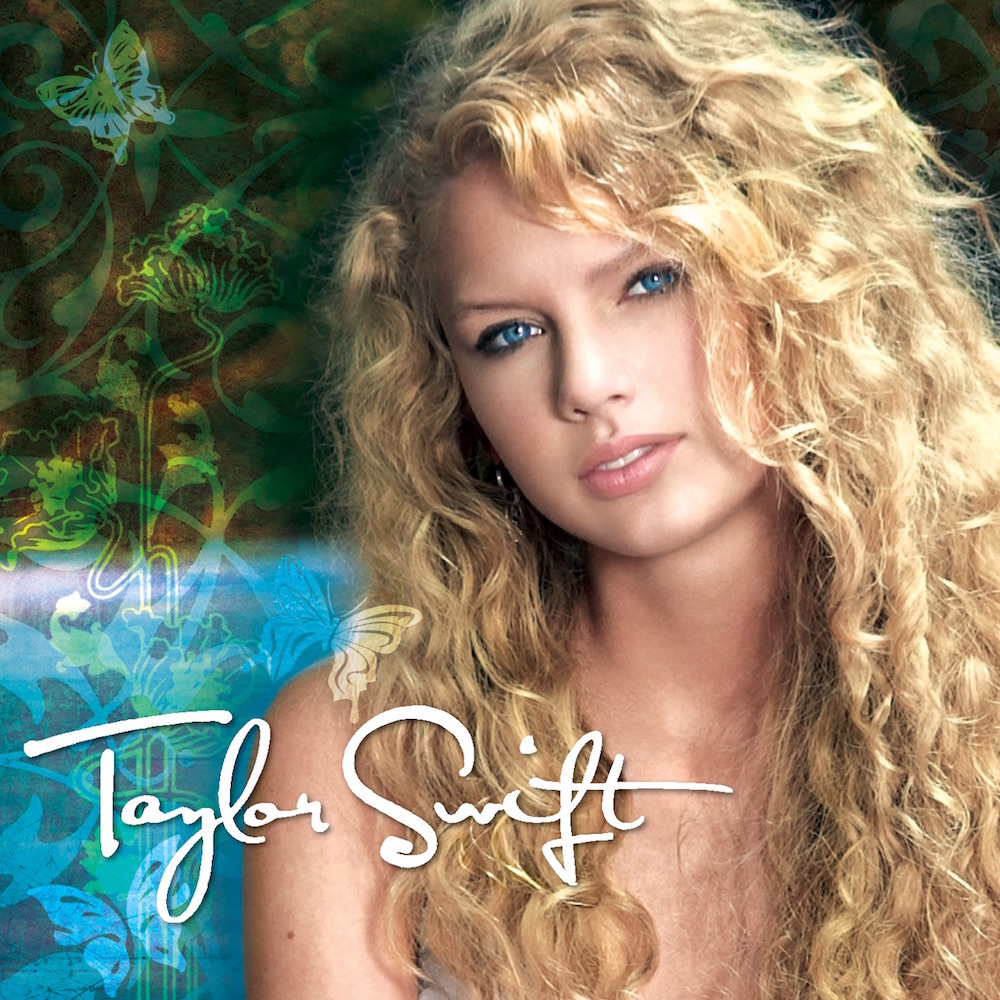 "Tim McGraw"
The first single on Taylor's debut, self-titled album is about… Tim McGraw. No, just kidding: The reference to the country singer throughout the song refers to the phenomena of a work of art taking on a more heartbreaking personal context when you associate it with a former lover. "It's about a relationship that I was in," Swift told the website for country channel Great American Country in 2007. "Just to set the record straight, it wasn't with Tim McGraw. It was with this guy I was dating and he was about to go off to college and I was thinking about all the things that I knew would remind him of me." The internet claims this former boyfriend is either Drew Dunlap or Brandon Borello, both of whom are linked to multiple songs on Taylor Swift.
"Picture to Burn"
Taylor's earliest and most savage diss track—"I hate that stupid old pickup truck / You never let me drive / You're a redneck heartbreak / Who's really bad at lying" is about high school classmate Jordan Alford, who dated her as a freshman. In 2014, Alford's wife Chelsea spoke to The Daily Mail about feuding with Swift over him. "We exchanged a few words over a locker fight. We were 14, we were just being girly, snarky." For the record, they think the song is "cool" and "kind of funny."
"Teardrops on My Guitar"
"Teardrops" centers pretty heavily on a boy named Drew, who talks to Taylor, looks at Taylor, and even walks by Taylor. What romance! This is Drew Hardwick, who never dated the singer. He was just a serious crush, and showed up at her house after the song came out to see what was going on. (He was unsuccessful, whatever he was trying to get at.) In 2015, Hardwick and his wife were arrested for child abuse.
"Tied Together With a Smile"
"Tied Together With a Smile" was written about one of Swift's friends, who she described to Entertainment Weekly as "this beauty queen, pageant princess—a gorgeous, popular girl in high school. Every guy wanted to be with her, every girl wanted to be her. I wrote that song the day I found out she had an eating disorder. There are a couple songs on the album like that, that are just watching other people and making observations."
"Stay Beautiful"
"Cory's eyes are like a jungle," Swift begins in the opening lines to "Stay Beautiful." Cory was a secret for years, but in a Target commercial for her 2010 album Speak Now, Swift revealed its inspiration: "It all started with my first crush in fourth grade: Cory Robertson. He liked the cool girl. She had straight hair. Little did he know I was writing songs about him after school, dreaming one day of becoming a country singer." Cory… you fucked up.
"Should've Said No"
In the liner notes for her albums, Taylor will often capitalize letters in the lyrics to provide a hidden message related to the song. The message for "Should've Said No": SAM SAM SAM SAM SAM. This one is about Sam Armstrong, an ex who cheated on Taylor in high school. On his personal Twitter account (which you can find if you dig enough), he's tweeted multiple, glancing references to having once dated her.
"Mary's Song" (Oh My My My)
In a CMT interview quoted in Taylor Swift: The Rise Of The Nashville Teen, a well-researched 2012 book featuring interviews with many of the first people in Swift's orbit, Swift said it was about a couple she used to live to next door. "They'd been married forever and they came over one night for dinner and were just so cute," she said. "They were talking about how they fell in love and got married and how they met when they were just little kids. I thought it was so sweet, because you can go to the grocery store and read the tabloids and see who's breaking up and cheating on each other (or just listen to some of my songs!). But it was really comforting to know that all I had to do was go home and look next door to see a perfect example of forever."
"Our Song"
This one, too, was written about Swift's high school boyfriend, one who didn't cheat on her or do her wrong. As with "Tim McGraw," it's widely believed to be about Brandon Borello or Drew Dunlap.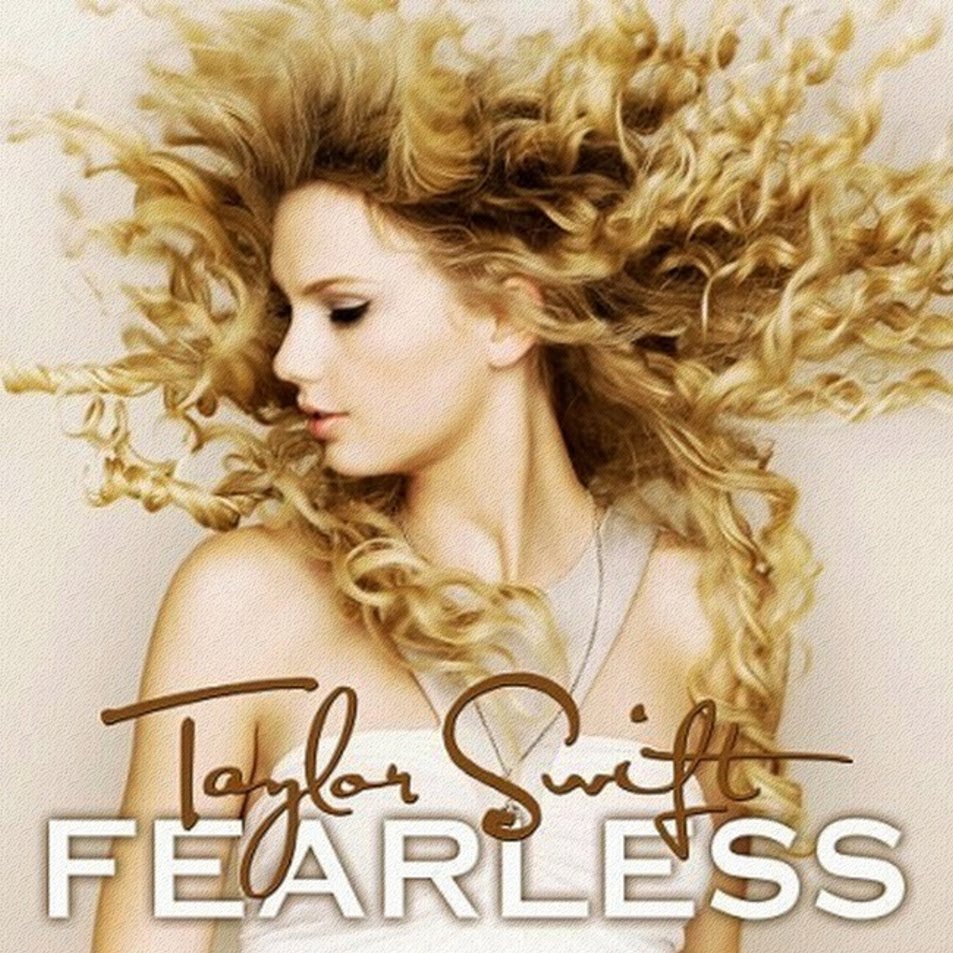 "Fifteen"
"Fifteen" is about the general experience of being a teen blob with too many feelings and no way to sort them out sanely, but it's at least about one real person: Abigail Anderson, her BFFL. "You sit in class next to a redhead named Abigail," she sings, "and soon enough you're best friends." They still are! It's so beautiful.
"Love Story"
In an interview with Time, Swift said "Love Story" is about a love story that almost was. "'Love Story' is actually about a guy that I almost dated," she said. "But when I introduced him to my family and my friends, they all said they didn't like him. All of them! For the first time, I could relate to that Romeo-and-Juliet situation where the only people who wanted them to be together were them. That's the most romantic song I've written, and it's not even about a person I really dated." Of course, in Swift's song, nobody dies.
"Hey Stephen"
"Hey Stephen" really is about a Stephen: Stephen Barker Liles, whose band Love and Theft toured with Swift in 2008. "I hadn't heard it yet, so she told me about the song," he told the Boot. "But she didn't say like, 'I wrote a nice song about you,' so I'm just thinking, 'What did I do?' Because she doesn't really write very many nice songs about guys. So I was very relieved when it turned out to be a nice song, and it's actually one of the nicest things anybody's ever done for me."
"You Belong With Me"
Swift's first mega-smash was inspired not by an ex, but a friend. "I remember I was overhearing a conversation one of my friends was having with his girlfriend, and he was obviously getting completely chewed out by her!" she told the Boot in 2014. "She was just screaming through the phone at him, and I think it was for something really small, like he told her he'd call her in 10 minutes and instead it was 15 minutes later … something like that. I remember thinking to myself, "Why does he let her push him around like that because she obviously doesn't appreciate him?" But instead of saying that out loud to him, I wrote it down in a song."
"Breathe"
"Breathe" is widely believed to be about Emily Poe, a violinist who used to perform with Swift's band before departing in 2008. In a making-of video for the song, she discussed the relationship: "It was total therapy because I came in and I was like, look, you know one of my best friends, I'm gonna have to not see anymore and is not going to be part of what I do and it's like the hardest thing to go through. It's crazy listening to the song because you'd think it'd be about a relationship, but it's really about losing a friend and having a fallout, just the loss." Here's a video Swift made for Poe upon her departure from the band, which was posted to her then-Myspace.
"Tell Me Why"
This one is about an unnamed boy who Swift was mad at. Here's how she described it in a 2008 Associated Press story, which can still be found in various forms around the internet: "I walked into Liz [Rose, an early collaborator]'s house, and I said, 'I can't believe what's going on right now, I've gotta tell you about this.' She goes, 'If you could say everything you were thinking to him right now, what would you start with?' I would say to him, 'I'm sick and tired of your attitude, I feel like I don't even know you' … and I just started rambling, and she was writing down everything that I was saying, and so, we turned it into a song." Here are some lyrics from the song: "I'm sick and tired of your attitude / I'm feeling like I don't know you." Dead on!
"Forever and Always"
The earliest example of Swift dissing one of her famous exes, "Forever and Always" has been confirmed to be about the handsomest Jonas brother, who broke up with her over the phone. The Jonas have a song called "When You Look Me in the Eyes," which goes: "When you look me in the eyes / And tell me that you love me." Here's Swift on "Forever and Always": "I hold onto the night, you looked me in the eye / and told me you loved me." Hang him with his own rope, queen!
"The Best Day"
"The Best Day," which is narrated from Swift throughout different points in her life, is about her mother. "'The Best Day' is a song that I wrote without telling my mom," she told Taste of Country. "I wrote it in the summertime, and I recorded it secretly, too. I had this idea that I wanted to play it for her for Christmas. So, when I got the track I synced up all of these home videos from when I was a little kid to go along with the song like a music video, and played it for her on Christmas Eve and she was crying her eyes out."
"Change"
Swift finished "Change" after she won the Horizon Award at the 2007 CMAs, their version of a Best New Artist award. It's about her record label, Big Machine Records. ""I wrote this song about being on a small record label, being a 16-year-old girl, and having a lot of odds stacked up against all of us," she told Country Aircheck (via Great American Country). "[It was about] having a bunch of big companies on Music Row that had a lot more room in their buildings and a lot more employees than our 12. A lot of people, if given those odds, would say that's not going to work."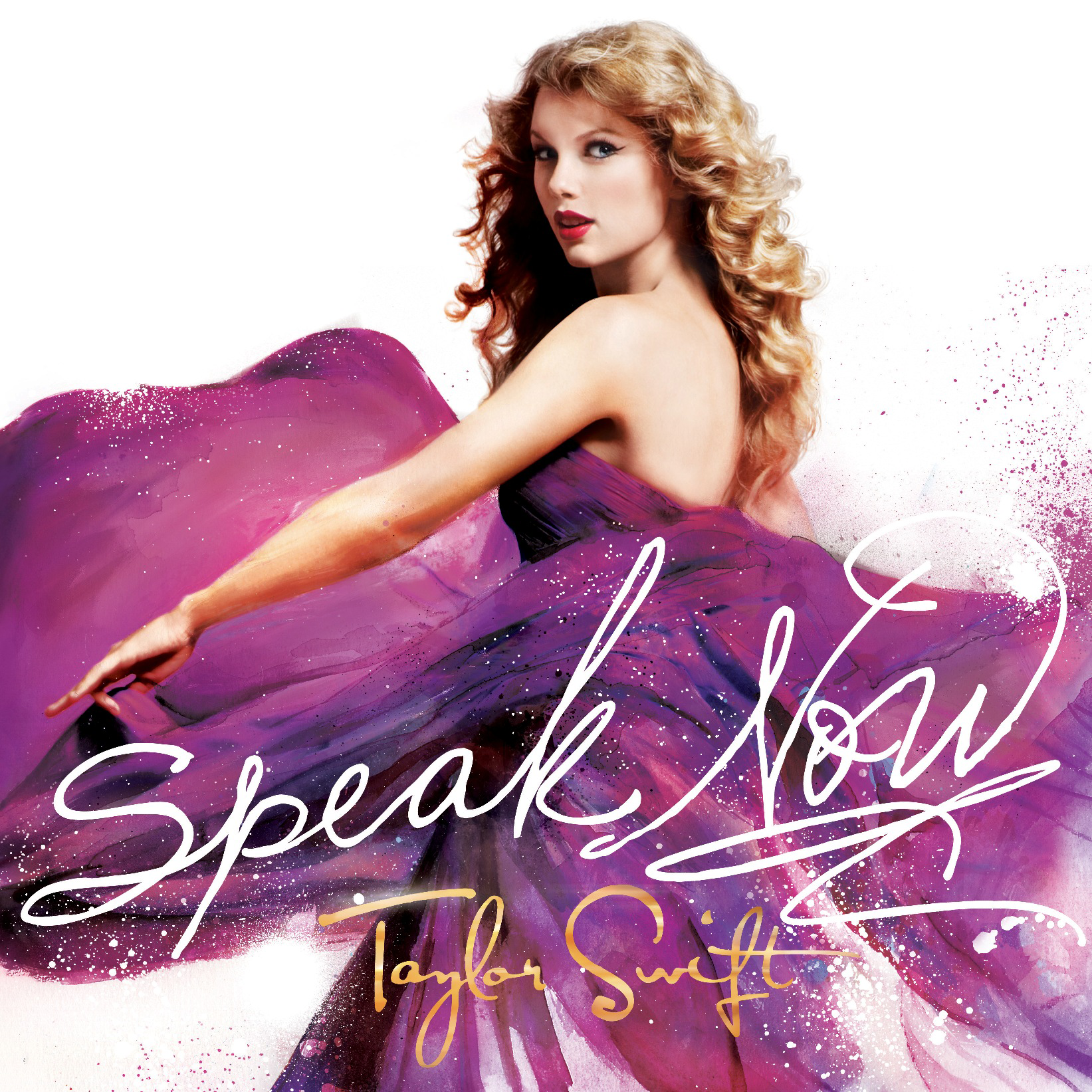 "Mine"
In a 2010 interview with Yahoo Music (archived by MTV), Swift said the first single off her third album Speak Now was about "a situation where a guy that I just barely knew put his arm around me by the water, and I saw the entire relationship flash before my eyes, almost like a weird science-fiction movie. After I wrote the song, things sort of fell apart, as things so often do. And I hadn't talked to him in a couple months. And the song came out, and that day, I got an e-mail from him. And I was like, 'Yes!' Because that one was sort of half-confession and half-prediction or projection of what I saw." The song is heavily rumored to be about Cory Monteith, the late Glee star, who supposedly dated Swift that year.
"Sparks Fly"
Yes, give it to me conspiracy theorists: Swift's secret liners note message for "Sparks Fly" spelled out PORTLAND, OREGON, and her fans later found a 2006 Myspace blog post about opening up for country singer Jake Owen in Portland.
"Back to December"
"Back to December" is about Taylor Lautner, the Twilight star who Swift dated at the turn of the decade. The news of it being about Lautner was confirmed hilariously in a 2016 Facebook Live stream that Lautner did with Lea Michele and John Stamos to promote their show, Scream Queens. At one point, Michele just begins grilling Lautner about their relationship, and quotes lyrics from the song Swift wrote about him as she tries to remember what it's called until an obviously embarrassed Lautner replies, "It's called 'Back to December.'" Watch it here, beginning at the 9:30 mark.
"Dear John"
"Dear John," which is simply one of the coldest diss tracks ever recorded, is about guitar lothario John Mayer, who she had a fling with. "I was really caught off-guard, and it really humiliated me at a time when I'd already been dressed down," Mayer told Rolling Stone in 2012. "I mean, how would you feel if, at the lowest you've ever been, someone kicked you even lower?" He also dissed the song's technical merits: "I will say as a songwriter that I think it's kind of cheap songwriting. I know she's the biggest thing in the world, and I'm not trying to sink anybody's ship, but I think it's abusing your talent to rub your hands together and go, 'Wait till he gets a load of this!' That's bullshit."
"Mean"
Incredibly, "Mean" is rumored to be about music industry pundit Bob Lefsetz, who runs a well-circulated newsletter about his perspective on the industry. The story goes that Swift and Lefsetz corresponded a few times at the start of her career, but after he slammed her 2010 performance at the Grammys, she wrote this offended diss track. Lefsetz addressed the rumors on his own blog, taking it in stride. "She won," he wrote. (It's true—"Mean" is one of her best songs.) "But she still can't sing and isn't it time to start acting like an adult?
"The Story of Us"
"'The Story of Us' is about running into someone I had been in a relationship with at an awards show, and we were seated a few seats away from each other," Swift told USA Today. "I just wanted to say to him, 'Is this killing you? Because it's killing me.' But I didn't. Because I couldn't. Because we both had these silent shields up." The liner notes spell out "CMT AWARDS," and guess what: Swift and John Mayer performed at the CMT Awards in 2010, making him the likely subject.
"Enchanted"
Also incredibly, "Enchanted" is about Owl City singer Adam Young. "It was about this guy that I met in New York City, and I had talked to him on email or something before, but I had never met him," she told Yahoo! Music in 2010 (as archived by The Hollywood Reporter). "And meeting him, it was this overwhelming feeling of: I really hope that you're not in love with somebody." The secret message in the liner notes spelled out "ADAM," and Young eventually went public with the story about their meeting. He talked about the flirtation at length in this honestly incredible Us Weekly interview, where the writer just grills him at length about why he's not dating her.
"Better Than Revenge"
Swift's most slut-shaming song ("She's not a saint / And she's not what you think / She's an actress, whoa / She's better known / For the things that she does / On the mattress, whoa") is about actress Camilla Belle, who dated Jonas after his breakup with Swift. It's never been talked about in public, but Belle has gotten her shots at Swift over the years.
"Innocent"
As scholars continue to analyze the 2009 MTV VMAs as the moment that broke Swift and Kanye West's brains, they might look back to "Innocent," the first song Swift ever penned about him. "I think a lot of people expected me to write a song about him," she told New York in 2010. "But for me it was important to write a song to him." She added: "It doesn't really add anything good if I start victimizing myself and complaining about things." This is referred to in fiction as "foreshadowing."
"Last Kiss"
The liner notes spelled out "FOREVER AND ALWAYS," a song we know is about Joe Jonas, so this wistful look at an ended relationship is most likely about the JoBro. There's a lyric about "I ran off that plane that July ninth," and the Jonas Brothers played a show on July 9, 2008, that Swift reportedly attended (assuming you believe the word of grainy YouTube videos).
"Long Live"
In a now-deleted post on her website, Swift wrote of "Long Live": "This song is about my band, and my producer, and all the people who have helped us build this brick by brick. The fans, the people who I feel that we are all in this together, this song talks about the triumphant moments that we've had in the last two years. We've had times where we just jump up and down, and dance like we don't care how we're dancing, and just scream at the top of our lungs, "How is this happening?" And, I feel very lucky to even have had one of those moments, nonetheless all the ones that I got to have. 'Long Live' is about how I feel reflecting on it." So… this song is about me. Thank you, Taylor.
"State of Grace"
Red, Swift's breakthrough album as a giant pop star, is largely concerned with a few exes, most notable Jake Gyllenhaal, who gets the rub on the album opener. "Just twin fire signs, four blue eyes," Swift sings, and guess what: Both Swift and Gyllenhaal have blue eyes and are Sagittariuses. Generally speaking, the thinking goes that the wistful breakup songs on Red are about Gyllenhaal, while the scorned ones are about Harry Styles. (The outright happy songs are about Conor Kennedy, who Swift was dating right before Red came out.)
"Red"
The hidden message spells out SAG, which has been taken as an allusion to the Screen Actors Guild (which Gyllenhaal is a member of) or Sag Harbor (a bougie vacation retreat for a pair of New York lovers). Since Red is largely about one person, and Gyllenhaal seems to have gotten most of the non-vitriolic songs, we're going to peg this one to him.
"Treacherous"
To go down the rabbit hole here: The secret message for this was "Won't stop till it's over," and Swift's ex Harry Styles has a tattoo that said "Won't stop till we surrender." That tattoo is reportedly taken from the Temper Trap song "Sweet Disposition," which also features the lyric "won't stop till it's over." Then again, Gyllenhaal is also reportedly a big fan of the Temper Trap, and it's thought that Red cut "All Too Well" is about him. A lyric on that song? "With your sweet disposition / and my wide-eyed gaze." Still, the tattoo business seems to point heavily at Styles, and besides, he seems more like the devilish hot type that "Treacherous" sings about.
"I Knew You Were Trouble"
Swift performed her hit song at the 2013 BRIT Awards, and when asked if it was difficult to play the song, replied, "Well, it's not hard to access that emotion when the person the song is directed at is standing by the side of the stage watching." Which of her exes was sitting there? Harry Styles, of course.
"All Too Well"
The hidden message here was "MAPLE LATTES," and a 2010 People story talked about how her and Jake Gyllenhaal had ordered the sugary drink at a Gorilla Coffee in Brooklyn. Also, my local coffee shop offers a maple latte called the "Jake and Taylor," which makes it official.
"22"
The hidden message here was "ASHLEY, DIANNA, CLAIRE, SELENA." These are the four names of some of her friends: Ashley Avignone, Dianna Agron, Claire Callaway, and Selena Gomez.
"We Are Never Ever Getting Back Together"
In an interview with USA Today, Swift said "Never Ever" is "a definitive portrait of how I felt when I finally stopped caring what my ex thought of me," the ex being a guy who "made me feel like I wasn't as good or as relevant as these hipster bands he listened to … So I made a song that I knew would absolutely drive him crazy when he heard it on the radio. Not only would it hopefully be played a lot, so that he'd have to hear it, but it's the opposite of the kind of music that he was trying to make me feel inferior to." Considering Gyllenhaal's reported hip music taste—he was once in a Vampire Weekend video!—he's probably the guy.
"Holy Ground"
In an interview, Swift said: "The song 'Holy Ground' was a song that I wrote about the feeling I got after years had gone by and I finally appreciated a past relationship for what it was, rather than being bitter about what it didn't end up being. And I was sitting there thinking about it after I'd just seen him and I was just like, 'You know what, that was good.'" Joe Jonas was spotted at a pair of Swift shows in 2011, leading to speculation this song is about him, especially since he's one of her more infamous exes.
"Sad Beautiful Tragic"
The hidden message was "WHILE YOU WERE ON A TRAIN," and you know who once joined Mumford & Sons for a train-based tour? Jake Gyllenhaal.
"Everything Has Changed"
The hidden message is "HYANNIS PORT," the home of the Kennedy Compound, and theoretically frequented by one of Swift's exes, Conor Kennedy.
"Starlight"
This one is about Bobby and Ethel Kennedy. Here's what she told the Wall Street Journal (by way of Gawker): "I came across this picture of these two kids dancing at a dance. It immediately made me think of like how much fun they must have had that night. It was back in the late '40s. I ended up reading underneath that it was Ethel Kennedy and Robert F. Kennedy. And they were like 17. So I just kind of wrote that song from that place, not really knowing how they met or anything like that. And then her daughter Rory ended up coming to a show a couple weeks later and I told her about the song and she was like, you have to meet my mom. She would love to meet you.
"Begin Again"
In an appearance on Good Morning America, Swift said about "Begin Again": "It's actually a song about when you've gotten through a really bad relationship and you finally dust yourself off and go on that first date after a horrible break up. And the vulnerability that goes along with all of that." Given that the hidden message was "I WEAR HEELS NOW," and that Jake Gyllenhaal was the same height as Swift (five-foot-eleven), this song is probably about then-new boyfriend Connor Kennedy, who checked in at a manly 6'2.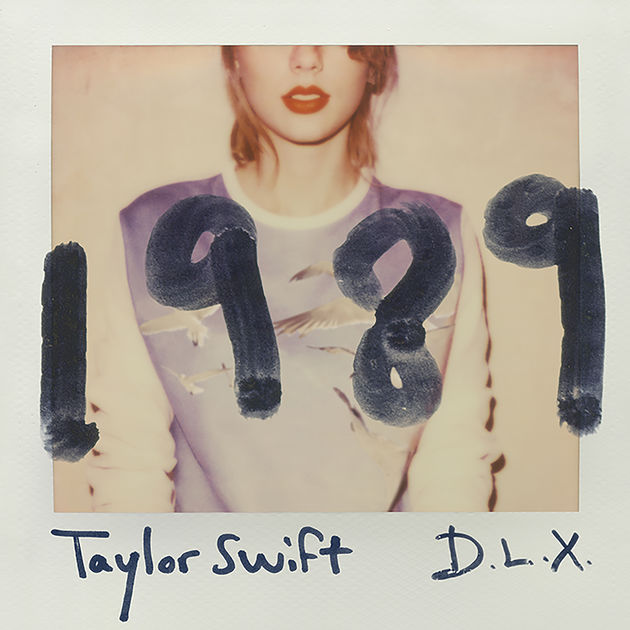 "Welcome to New York"
Guess what? This song is about New York City.
"Style"
Given the title, and that this seems to be about an extremely hot ex, this can only be Harry Styles. Many of the songs on 1989 seem to be about Styles, whether literally or contextually: He was her only public relationship between the release of Red and 1989.
"Out of the Woods"
This one makes references to "your necklace hanging from my neck," which means it's probably Styles—when they were dating, she was often photographed wearing his paper airplane necklace.
"Bad Blood"
Yessssss. This diss track, while not as vicious as something like "Dear John," is still pretty rude. It's about Katy Perry, whose war with Swift is still ongoing, despite Katy's attempts to call it a day.
"I Know Places"
Taylor once wore a fox sweater on a date with Styles. A lyric on this song, which seems to chronicle a high-profile relationship? "They are the hunter, we are the foxes."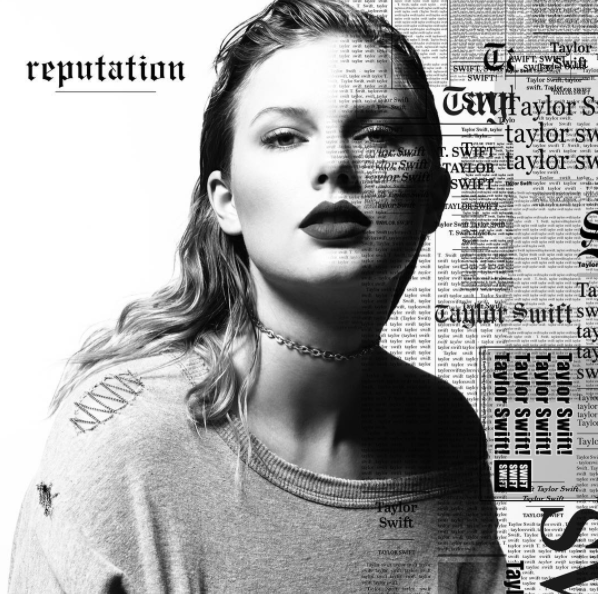 "Look What You Made Me Do"
We're back to Kanye West, and their feud revived by his song "Famous," which sparked a whole imbroglio involving him, Swift, and Kim Kardashian. "I don't like your tilted stage," she sings, a clear reference to his Life of Pablo touring set-up. The visuals for this one also make it clear it's about West, and if it's perhaps a poor idea for Swift to re-litigate an old feud she definitively lost, nobody has told her otherwise. Still, you wouldn't want to bet against her.
If there are songs we've missed, or interpretations we've misread, please e-mail us at [email protected]