The sound of EDM predates the name itself: Long before Calvin Harris was crashing Forbes lists and Diplo was hanging with Charlie Rose, DJs from Berlin to Bueno Aires were frothing clubgoers into a frenzy with beats descended from Chicago house, Detroit techno, UK garage, Balearic trance, and elsewhere. But something changed circa 10 years ago. Most folks pin it to Daft Punk's now-legendary 2006 Coachella set, when the French robots unleashed their human-after-all dance jams from atop a glowing cybernetic pyramid, thereby turning on a new generation of mainstream festival goers to pleasures previously cordoned off to the rave tent. These days, the lines between dance music and pop have disappeared, and the world's biggest DJs are just as likely to be headlining festivals as they are swank Vegas clubs. With summer descending and festival season in full swing, here's our ranked list of the best EDM bangers of the last decade. You know them all. 
***
50. Swedish House Mafia – "One" (2010)
Few songs merit their own documentary. In Take One, Swedish House Mafia give their breakout single just that, building and building until the final drop: the track's big debut at the Ultra Music Festival. The moment marks not just the ascendence of this Stockholm trio, but the beginning of Peak EDM — a moment when each artist seemed to go even bigger than the last. Yet "One," with its pummeling electro riff and soaring trance synths, still stands as tall as anything that followed.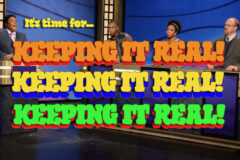 49. The Bloody Beetroots feat. Steve Aoki – "Warp 1.9" (2009)
"Warp 1.9" opens with timebomb ticks, and 30 seconds later it delivers an explosion worthy of the comparison. Paranoid and gothic, the song imagined electro-house as a sort of sonic haunted house. It also helped Steve Aoki transition from L.A. label head to cake-throwing crossover star.
48. Tiesto & KSHMR feat. Vassy – "Secrets" (2014)
As contemporary EDM gradually assumed its shape, trance kingpin Tiësto evolved along with it, trading his silky touch for a brassier, punchier sound. Teaming up with KSHMR, he delivered a career highlight in "Secrets," melding Spinnin'-style soft/loud dynamics with a bluesy hook from Vassy that's pure earworm.
47. David Guetta & Showtek feat. Vassy – "Bad" (2014)
"Why does it feel so good/ So good to be bad," asks Australian singer Vassy (or an Auto-Tuned chipmunk simulacrum thereof) in her introductory thesis. Guetta and his Dutch counterparts are all too happy to provide enough hedonistic, pelvic-throttling electro-house encouragement to turn her query into a rhetorical question.
46. Krewella – "Alive" (2013)
In EDM circles, Krewella had what counts for a charming backstory: They were an actual band, a three-piece from Illinois comprising two sisters and a producer-dude. And with "Alive," a quiet-loud-banging track with a sweet drop, they demonstrated they could produce actual hits. But then the producer-dude got fired and decided to sue the sisters, and the sisters countersued, accusing the producer-dude of "pretending to DJ" onstage while drunk, and the trio settled their grievances out of court. And now that's mostly what they're known for. "Alive" is still pretty sweet, though.
45. Eric Prydz – "Opus" (2016)
Eric Prydz is no stranger to monumental progressive house — even his simplest cuts can dwarf what, for another producer, might constitute the most epic anthem in their discography. But with "Opus" and its rising and falling tempo shifts, he outdid himself. It didn't hurt that the harpsichord-like arpeggio suggests a centuries-old baroque fugue remixed for the peak time. "Opus" is so immediately gripping that none other than Four Tet asked Prydz for the stems — and then delivered a remix that's no less massive.
44. Oliver Heldens – "Gecko" (2013)
It's the song so nice, they named it twice. First the Dutch newcomer, then just 18 years old, pulled the rug out from underneath a bloating big-room scene with a lithe, skippy tune that combined the swing of house and garage with springy, future-facing percussion. A year later, UK singer Becky Hill came on board, adding her husky alto to a song that suddenly beat Disclosure at their own game. In keeping with Hill's heart-in-mouth lyrics, they rechristened the song "Gecko (Overdrive)" — a nod, perhaps, to the fact that Heldens' original instrumental was simply too iconic to be forgotten.
43. Deadmau5 – "Strobe" (2010)
Sure, Joel Zimmerman can be a bit cantankerous when he wants to be — not to mention testy, peevish, short-tempered, ornery, acerbic, and flat-out difficult. But he's also capable of being a big ol' softy, as this heart-tugging 2009 cut so ably proves, rolling out one of the most affecting chord progressions of his entire career.
42. Sebastian Ingrosso & Alesso – "Calling (Lose My Mind)" ft. Ryan Tedder (2012)
OneRepublic frontman and songwriter-to-the-stars Ryan Tedder has penned hits for nearly every genre, so why not EDM? Here, he teams with dance music titans Sebastian Ingrosso (Swedish House Mafia) and Alesso for a track that sounds like it was designed to soundtrack World Cup victories. For a moment, the tune's towering synth line was as brashly ubiquitous as the hum of a vuvuzela.
41. Dillon Francis & DJ Snake – "Get Low" (2014)
"Get Low" opens in Atlanta, DJ Snake's looped hook recalling a Ying Yang Twins chant from over a decade earlier. By the time the song drops, he and Francis have traveled to Algeria, sampling Orchestre National de Barbès to create a global EDM hit unlike just about any other "trap" song ever recorded.
40. Duke Dumont – "Ocean Drive" (2015)
This track's soft-focus electro-disco production functions like a VR headset that instantly makes you feel like you're cruising down a coastal highway in an expensive sports car in the dead of night during the summer of '83. But Boy Matthews' silken vocals betray a simmering existential angst, making "Ocean Drive" a deceptively smooth soundtrack to trouble in paradise.
39. Jack Ü feat. Kiesza – "Take Ü There" (2015)
EDM's preeminent purveyors of umlauts seem to take great delight in subjecting sensitive Canadian singers to harsh conditions. Much like their headbutt with the Biebs, "Take Ü There" is a masterful misdirection: After teeing up Calgary house diva Kiesza with what sounds like an ascendant, ecstatic anthem, Diplex drop her in a grimy grind where "trap" becomes as much a physical as musical concept.
38. DVBBS & Borgeous, "Tsunami" (2013)
Certain dance tracks make no sense in any context other than blaring from festival speakers at a volume bordering on lethal. "Tsunami" is one of them. This mainstay of the 2013 festival circuit by Canadian duo DVBBS and American DJ Borgeous features weapons-grade synth stabs and kicks that sound like dynamite. Crank it loud and feel your inhibitions crushed by the jackboot of EDM stormtroopers.
37. Nero – "Promises" (Skrillex & Nero Remix) (2011)
The original version of Nero's "Promises" already soared like a titanium rocket, but Skrillex's remix took it to a whole new dimension of monumental. Cutting out the four-to-the-floor bits, the remix honed in on the song's gleaming, perfect hook — and then fleshed it out with some of Sonny's most brutal chainsaw bass riffs to date, resulting in something that sounds a lot like being invincible.
36. Sidney Samson – "Riverside" (2009)
For as long as there's been broadband internet, there have been conspiracy theories that Tupac's death was faked. But one thing's for certain: The dead rapper never sounded more alive than when he provided the profane hook (sampled from Poetic Justice) to this Dutch DJ's loopy digi-house hit, a posthumous appearance more audacious and visceral and than any hologram could pull off.
35. Knife Party – "LRAD" (2013)
Like an alternate universe Chainsmokers, Knife Party resist pop but make electro so big that pop has trouble resisting them. "LRAD," named for the sonic weapon occasionally deployed on protesters, climbs and climbs before releasing into one of the cavernous drops that defined mainstage EDM in the summer of 2013. Here, negative space can be as powerful as any synth.
34. Benny Benassi feat. Gary Go – "Cinema" (Skrillex Remix) (2011)
By 2011, Skrillex's bracing drops had created a new type of dubstep. With his "Cinema" remix, he began to infiltrate the rest of dance music too, inserting a devastating, glitchy breakdown into the center of what had been a melancholy, mellifluous electro love song. Chaos ensues.
33. Chainsmokers – "#SELFIE" (2015)
EDM's greatest novelty song tells the story of a girl who takes a selfie and goes home with a guy who "likes" it from across the dancefloor. It's almost the inverse of every love-in-the-club song that came before it: The narrator never dances, and she even complains about the DJ's selections. Yet "#SELFIE," powered by a hard house beat, is a song you want to groove to again and again.
32. Flux Pavilion – "I Can't Stop" (2012)
Where Flux Pavilion's 2011 hit "Bass Cannon" was about as subtle as a pallet of brick hitting the ground, the following year's "I Can't Stop" verged on weightlessness, with pizzicato string plucks and moody vocal loops buoying a woozy, half-time beat. The bass line is a rarity for dubstep too, trading brutalism for something approaching melancholy — without losing any of its forcefulness.
31. Deorro – "Five Hours" (2014)
"Five Hours" is the closest EDM has come to a record like Lil Louis's Chicago house classic "French Kiss." Cruising forward on a seemingly straightforward beat, the track slowly begins to shape-shift, speeding up and slowing down. This is the kind of song that makes you wonder if you accidentally drank peyote tea with your morning oats.
30. Deadmau5 feat. Rob Swire – "Ghosts N Stuff" (2008)
After a steady, decade-long ascent, 2008 was the year the mau5 became The Man, by releasing three singles that would go on to reach No. 1 on the Billboard dance charts. But "Ghosts N Stuff" was the biggest banger of the bunch, with Knife Party's Rob Swire sculpting his chorus melody using the sleepy hook of Chris Isaak's "Wicked Game" and Deadmau5 jolting it to life with electro-house horsepower and church organ jolts.
29. Skrillex – "Scary Monsters and Nice Sprites" (2010)
Like his famously asymmetrical haircut, Skrillex's early signature single is all business on the left, party on the right.  It begins with sweeping, classically inspired synth melodies and heavily processed but poignant vocals — until, 40 seconds in, our Sonny pushes it all over the Mt. Everest of drops. What follows is an epic, back-and-forth battle for the fate of, if not humanity, then at least dubstep. (Spoiler alert: the bros win.)
28. DJ Snake feat. Justin Bieber – "Let Me Love You" (2016)
Along with "Sorry" and "Where Are Ü Now," "Let Me Love You" completes the holy trinity of pitch-shifting, tropically flavored comeback singles from Justin Bieber's recent apology tour. But instead of stewing its simmering emotions into ecstatic release, DJ Snake slithers the other way, couching the song's plaintive chorus in a low-key breakdown that invites you to sing and snap along.
27. Kid Cudi – "Day 'N' Nite" (Crookers Remix) (2009)
The difference between Kid Cudi's original "Day 'N' Nite" and Crookers' electro-house remix is, well, the difference between night and day. Where the Cleveland MC's 2008 single is an account of insomnia and familial strife set to a skeletal beat, the Italian DJ duo boot Cudi out of the bedroom and into the club — and suddenly a line like "The lonely stoner seems to free his mind at night" takes on a whole new meaning.
26. Mike Posner – "I Took A Pill in Ibiza" (Seeb Remix) (2015)
In EDM's version of "American Pie," Mike Posner narrates a depressive episode that revolves around trying to impress Avicii by taking drugs backstage. The music doesn't die, exactly, but it does mellow out: In Seeb's remix, colossal trance has deflated into tropical house and the phrase "a sad song" is looped and looped.