In a gesture of solidarity with America's many immigrant and refugee populations affected by the Trump administration, Ethan Diamond, the founder and CEO of Bandcamp, recently announced that today, Feb. 3rd, the company will donate 100% of their profits to the ACLU. For a company that currently takes 15% of all profits made on digital sales, and 10% of all profits made on physical merchandise, this can add up quickly.
A certain culture has taken shape on the site throughout its existence. From the success of now-popular indie acts like Frankie Cosmos and Car Seat Headrest, to the creation of entirely new net genres almost entirely indebted to the site's distribution model, Bandcamp's artist-first ethos has allowed a certain strand of independent spirit to thrive in a changing marketplace. Running wild with the potential offered by a site that runs on an artist's own terms, musicians have long since flocked to the site as a "Holy Grail" of DIY and independent music culture. With the site pledging to help cover the legal fees of America's most vulnerable, here are a few favorite hidden gems from the site in recent months.
---
Peaer – Peaer
Peter Katz is an alt-rock frontman trapped in a decade of decline. He's growing up "so fucking out of it," too stoned, too self-conscious to feasibly press against the crippling laws of motion. "Long reach, tall, steep. When will I give in?" he writes on "Cliff Song." "I know, it's lame; it's chill, I'll hang." It's an imagist ode to acceptance, a Cartesian dualism from a body slowing slurring off to bed.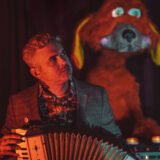 Zula – Grasshopper
New York four-piece Zula have spent years mastering a certain sound. Like Battles in presence, but more Talking Heads in execution, the group lock in on tight-knit grooves with dreamy, drugged-out verses. "All my strings in little rows," sings the frontman on "Be Around." "I got scattergun little holes in everything I feel." It's a trip through decades of art-rock, grounded in a expert presentation.
Emily Reo – Spell 10″
After years of electronic experimentation, Emily Reo has found something new in the vocoder. On "Spell," the title track from her 10″ record of the same name, the Orchid Tapes affiliate she uses the instrument to build careful harmonies with an Imogen-esque touch, the track erupting in soft synths and a flicker of distant field recordings. It's a hypnotic release that accentuates all of what can make so called "bedroom-pop" feel wide-eyed, fresh-faced, and captivating.
Hovvdy – Taster
What ever happened to slowcore? As stupid and imprecise as the name was, the exchange between emo, alt-country, and indie rock has always been a great source for heavy lyrics and slurred soundscapes best made for days spent in bed. Embracing the lineage of bands like Duster, Codine, and Acetone, Hovvdy emerges from the Austin underground with Taster, eleven tracks of trembly lofi couched in the language of a breakdown. As the band gears up to rerelease their cassette breakthrough on vinyl with the guys behind LVL UP, Frankie Cosmos, and Quarterbacks, Taster finds new hues in a formula just beginning to seep back the into public.
Bulldog Eyes – Seeya
Over the last few years, Georgie Gould has been quietly uploading some of the most stunning and subdued bedroom tracks to Bandcamp as Bulldog Eyes. With a soft, swing- and bossa nova-influenced feel replicated in makeshift laptop production, Seeya finds Gould pushing past standard songwriter setups with repitched horns and ghostly bedroom synths. With insane chord changes and too many quotable lines to count, Seeya marks new growth for the project, as Gould moves on to new dance projects and other acoustic affairs.
Bedwetter – Volume 1: Flick Your Tongue Against Your Teeth and Describe the Present.
As Lil Ugly Mane, Travis Miller made some pretty dark shit. The Virginia rapper responsible for such classics as "MONA LISA OVERDRIVE," "HIDEOUS DISFIGUREMENTS," and of course "BITCH I'M LUGUBRIOUS," has long been known for a certain offbeat sound, one as oddly prophetic as it is flush with B-role comedy. His first release as "Bedwetter," the rapper stays true to form, meeting grimy, lofi beats with in-your-face lyrics that leap at the listener with a notable density. It's a tame release by Ugly Mane standards, but perhaps suggests growth toward a more instrumental trajectory, with noisy samples and ghostly guitar loops taking more of a center stage.
Giant Claw and Guerrilla Toss – Giant Claw vs. Guerrilla Toss
Last year, Guerrilla Toss' Eraser Stargazer was an explosive mix of hardcore, art-rock, and psychedelic funk that turned Kassie Carlson's impenetrable poetics into an album's worth of sprawling dance-punk jam music. The artist behind the album's cover art (and the terrific Orange Milk Records), Keith Rankin then produced five remixes as Giant Claw, lacing no-wave theatrics with arpeggiated synths and a steady 909 kick drum. The tracks strip bare the messy complexities of their originals, only to again be stacked high in towering new arrangements.
If I Die in Mississippi – Artless
If you were to think of hubs fo bedroom synth-pop, Bratislava, Slovakia probably would not be the first place to come to mind. But over the last few years, Slovakia-native Filip Zemcik has turned his geographic isolation into one of the more well-curated corners of Bandcamp, presenting work from bedrooms across the world on his humble cassette label Z Tapes. One recent addition, If I Die in Mississippi's Artless, splits the difference between ambient instrumentals and thoughtful songwriting, turning the textural elements of bowed-out guitars and keyboards into soft and somber soundscapes.
Sweely – All The Reasons
Whether "lofi house" is or is not a "thing" is largely inconsequential, as labels like Opal Tapes and Lobster Theremin have quickly found footing in a market eager for new digital crates to dig through. Following hits from Ross From Friends and DJ Kush Boogie, Sweely's All The Reasons is meticulously-crafted lofi deep house with a gritty, almost-Masters at Work edge. It's the shape of new nostalgia, rolling forward with fresh takes on what now feels firmly here to stay.
Complete Walkthru – Self-Titled
Three albums into his career as MCFERRDOG, Brooklyn producer Max McFerren changed his name to Complete Walkthru. On Vancouver imprint 1080p, he returns with a finer take on the wonky techno and broken-beat house that defined his earlier work, pulling drum loops and sample spontaneity into a new study of technicolor kitsch.