A mighty wind ripped through the Gorge festival grounds on Sunday, sparking wildfires and forcing a shutdown of the main Sasquatch! stage. Nevertheless, fans arrived eager and energetic, many campers running only on adrenaline and a few pre-dawn winks. The gusts didn't bother the Music Den folk, as costumed, face-painted Tacocat fans arrived on site bright and early. With a diverse lineup ahead, featuring the sprightly punk of Summer Cannibals and Tacocat, along with stripped down sets from Baio and Frightened Rabbit leader Scott Hutchison, the Den proved once again to be a welcome oasis in Sasquatch! country.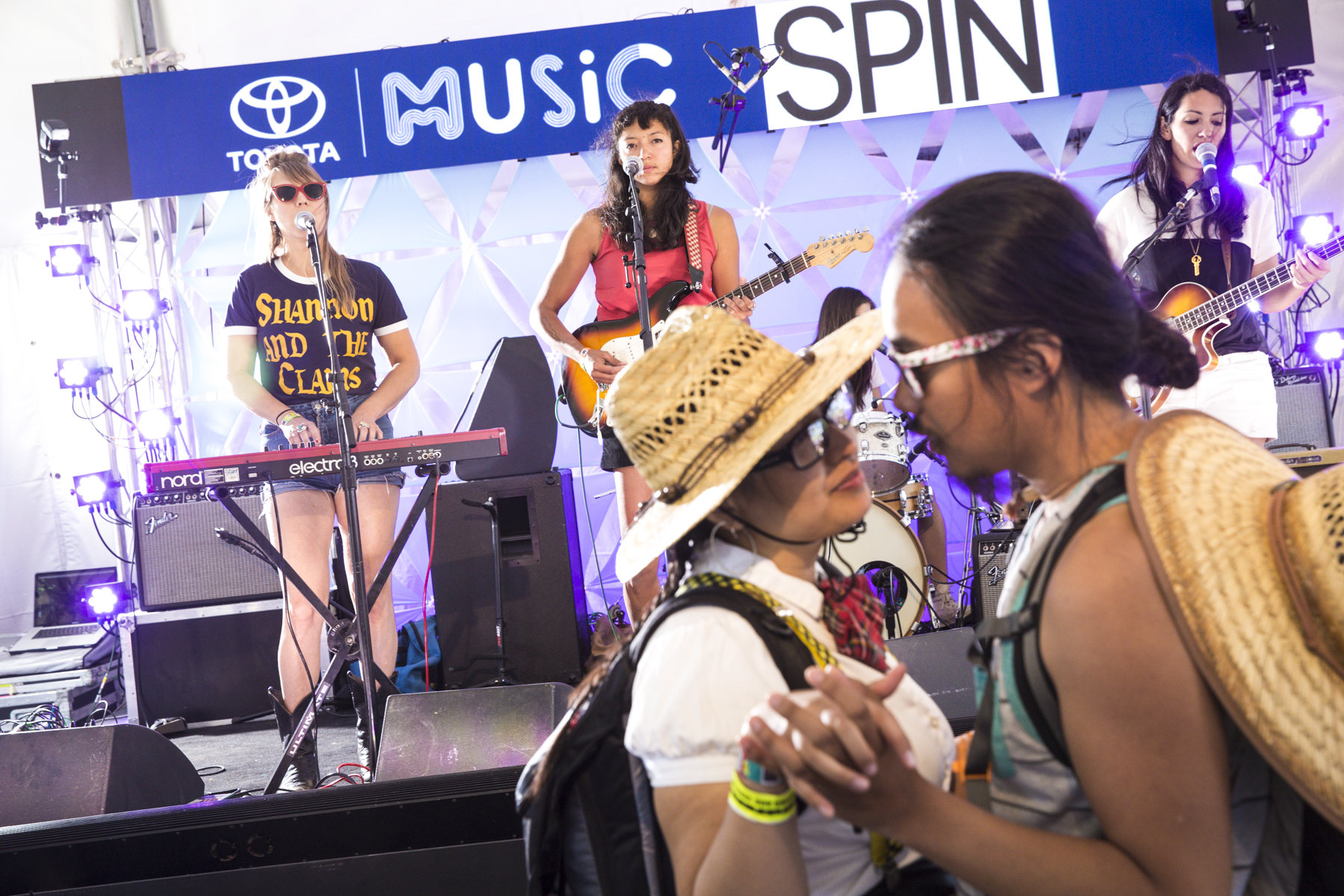 LA LUZ
L.A. via Seattle band La Luz started the day off with surf rock twang and three-part harmony. The four-piece set the pace early on, one carried on by Tacocat, Speedy Ortiz and Summer Cannibals: Women ruled the day. On last year's Weirdo Shrine, the band embraced the scuzz encouraged by producer Ty Segall, and his influence has carried into the band's live set. Guitarist/vocalist Shana Cleveland leans heavily on the fuzz pedal, but the focus and heart of the band lies in melody over psych. A couple slow danced throughout the set, proving La Luz has more on their mind than fuzzy freakout.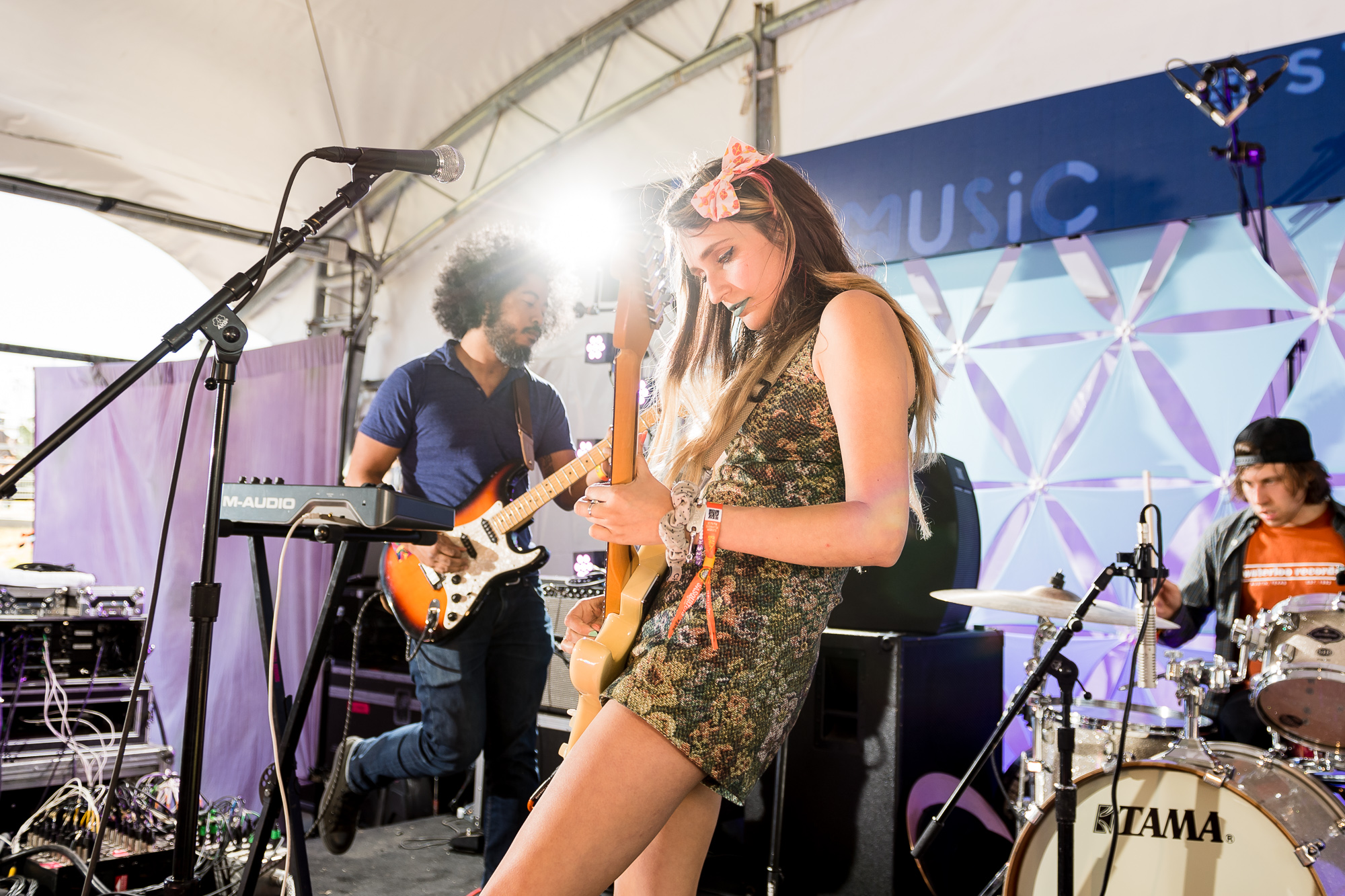 SPEEDY ORTIZ
Sadie Dupuis is a multi-hyphenate in the coolest sense; a poet, former teacher and journalist (for SPIN!), and multi-instrumentalist. In Speedy Ortiz, Dupuis acts as vocalist and songwriter, and has risen to the ranks of one of indie's finest songwriters. On stage, Dupuis leads the band with magnetic charm and quiet cool. It doesn't hurt that guitarist Devin McKnight has grown into a virtuoso, delivering blistering solos on "The Graduates" and breakout single "Raising the Skate" from last year's acclaimed Foil Deer.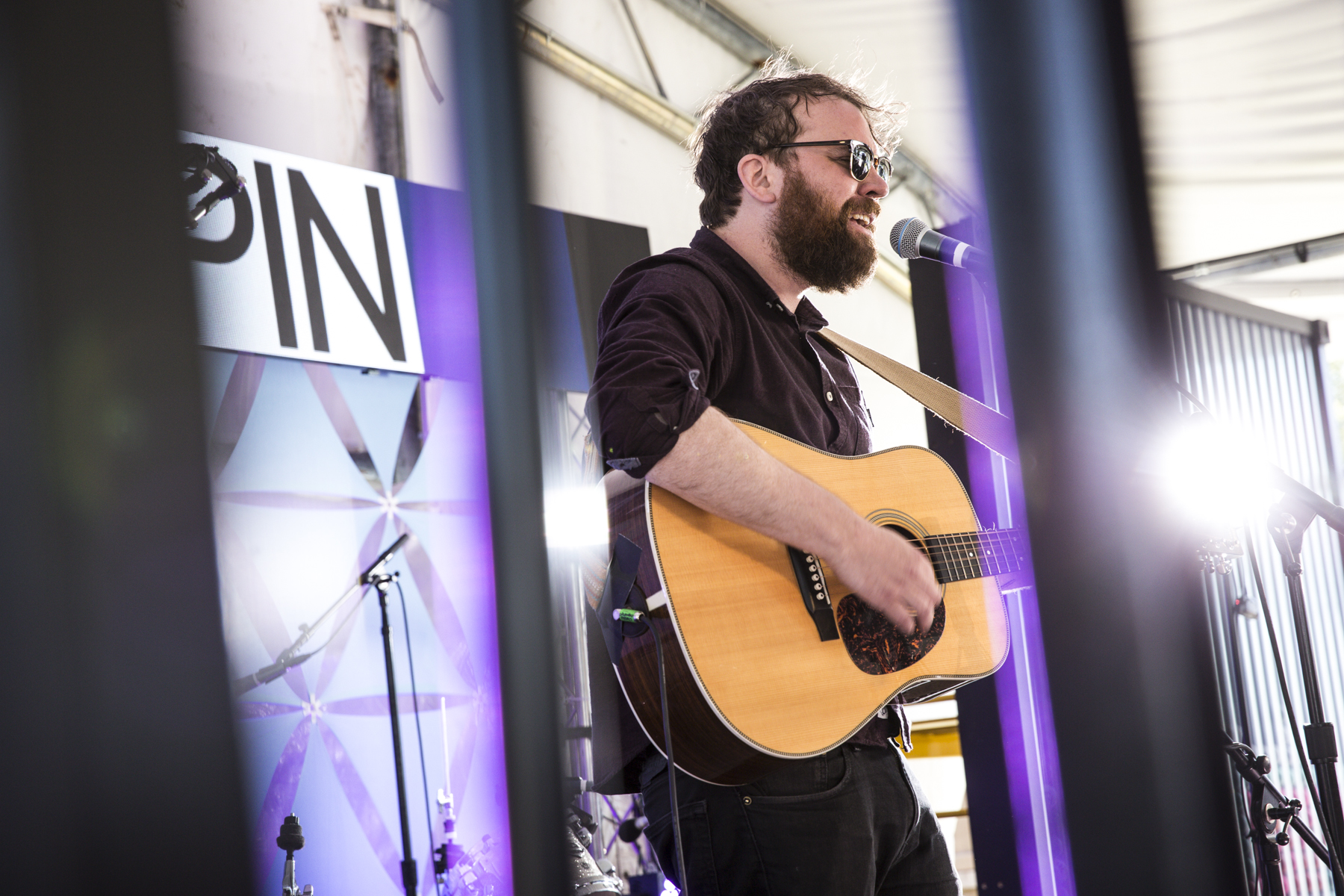 FRIGHTENED RABBIT
With the release of Painting of a Panic Attack earlier this year, Hutchison further cemented his status as a master songwriter, with a deft grasp on the lyrical trick of cathartic self-revelation that never trickles into sob song. Hutchison has always injected wry humor into his songs, and during this acoustic set, the Frightened Rabbit frontman fashioned witty banter into a joyous career-spanning set, from Panic Attack back to fan favorite "Old Old Fashioned" from 2007's The Midnight Organ Fight. With off-hand remarks, "It's so beautiful here. In Scotland, we only have what you call shitholes," Hutchison was reminiscent of a Scottish Jeff Tweedy, elevating an acoustic set to majestic grandeur.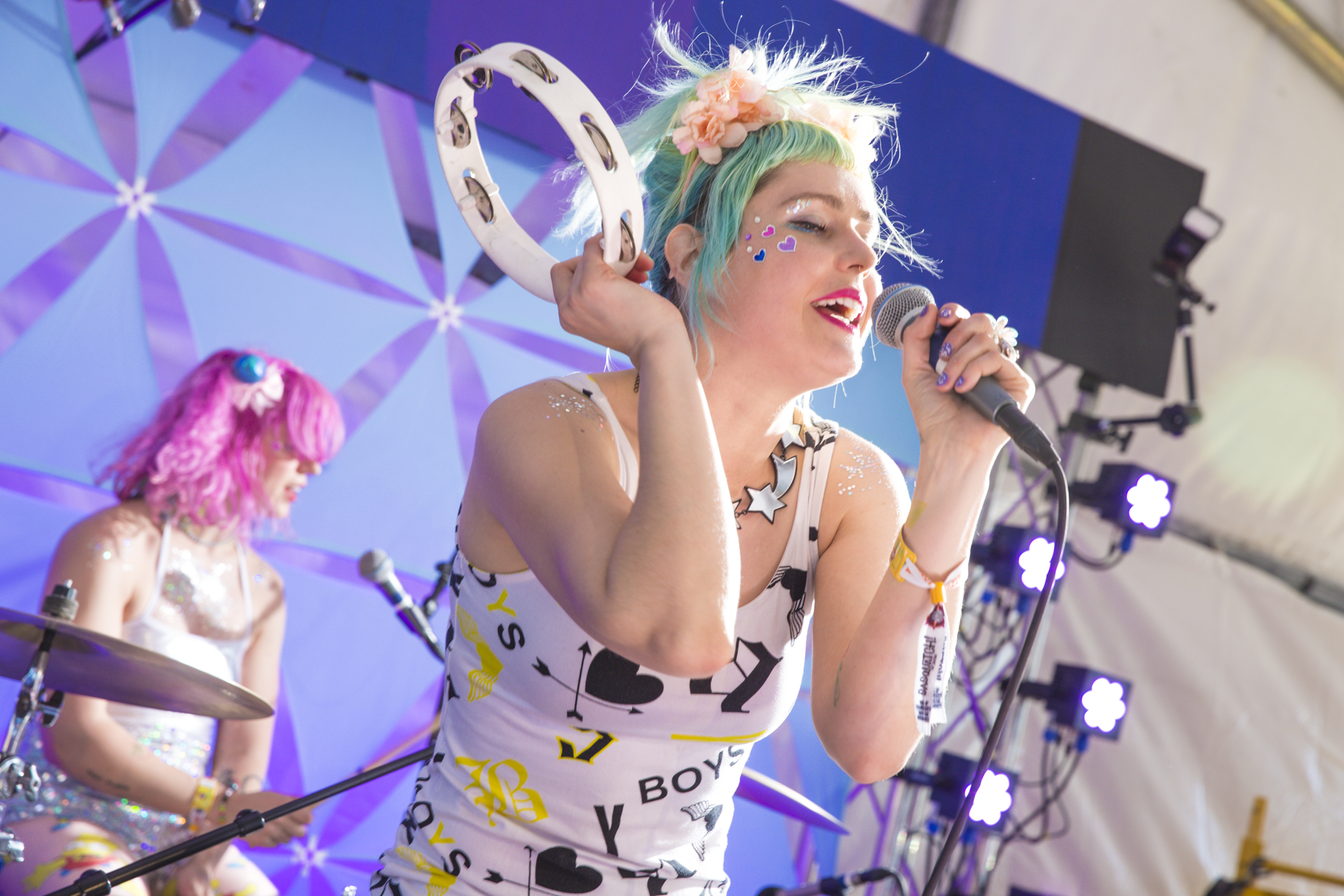 TACOCAT
Genre descriptors defy Seattle's Tacocat. Pop punk seems too reductive. Feminist punk seems too serious. I scribbled "Go-Gos on strong Pixy Stix." In their Bart Simpson leggings, chartreuse and electric pink hair, Tacocat are part performance art and pure fun. As lead singer and mad tambourine wielder Emily Nokes told us before the set, her style is the junction somewhere between where, "Blade Runner meets a space princess in a candy factory." The band's fans are just as artistic, their faces a watercolor collage atop any number of bizarre, thrift store finds. The band delivered the day's liveliest set, blitzing through a manic rendition of "Bridge to Hawaii" from 2014's NVM, and the empowered breakup missive "You Can't Fire Me, I Quit" from their 2016 breakout LP Lost Time.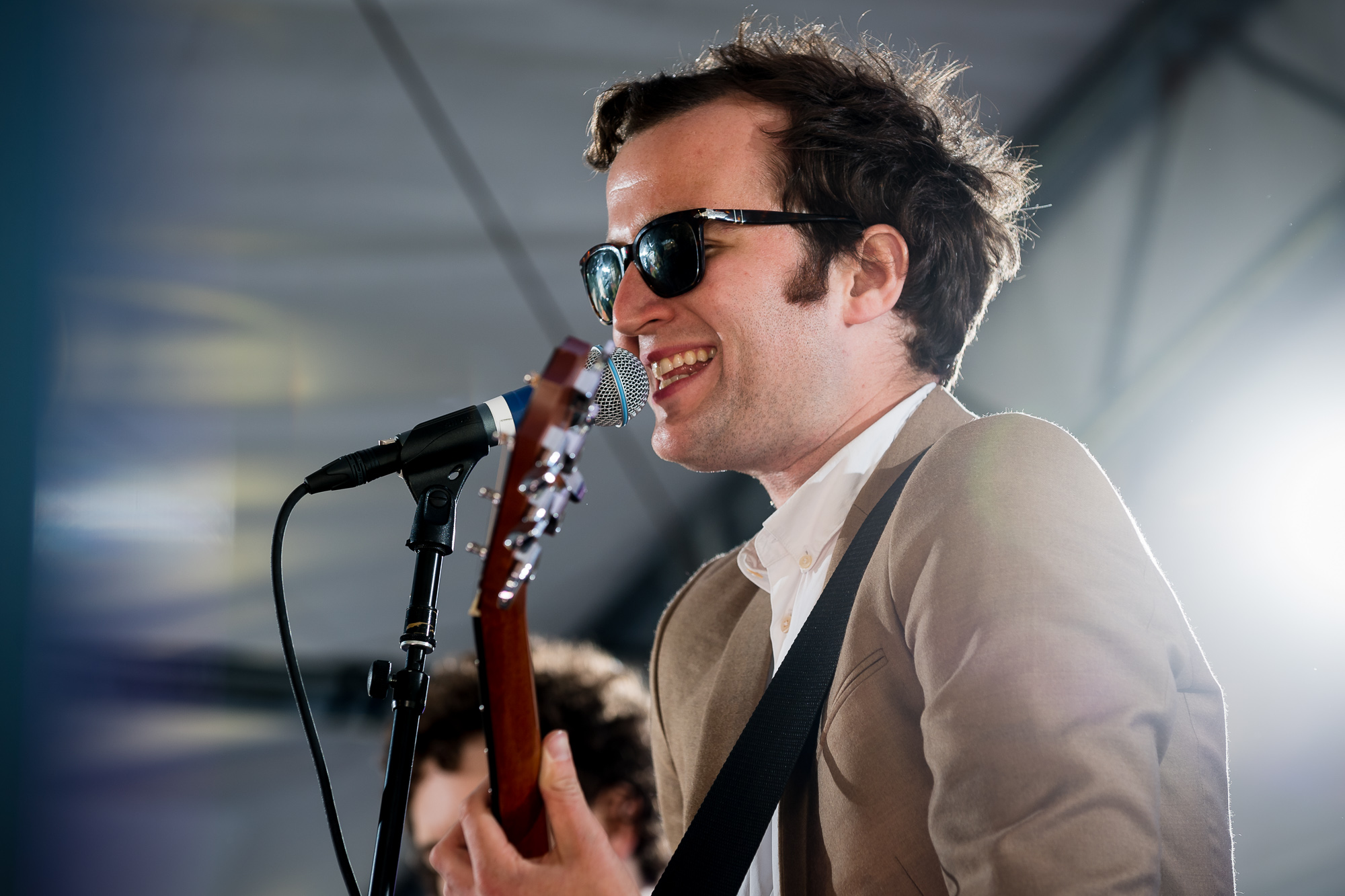 BAIO
As founding member and bassist for Vampire Weekend, Chris Baio has always been busy. In addition to part-time DJ, Baio made a strong debut with his namesake solo project back in 2012 with the EP Sunburn. Filled with lo-fi dance beats and the upbeat pop sense of his fellow Vampires, Baio made it known that his solo project is no mere ne'er-do-well side project with 2015's The Names and the insanely catchy radio single "Sister of Pearl." Accompanied on stage at the Den with acoustic guitar and clacking digital percussion, Baio proved that he can stand on his own just fine.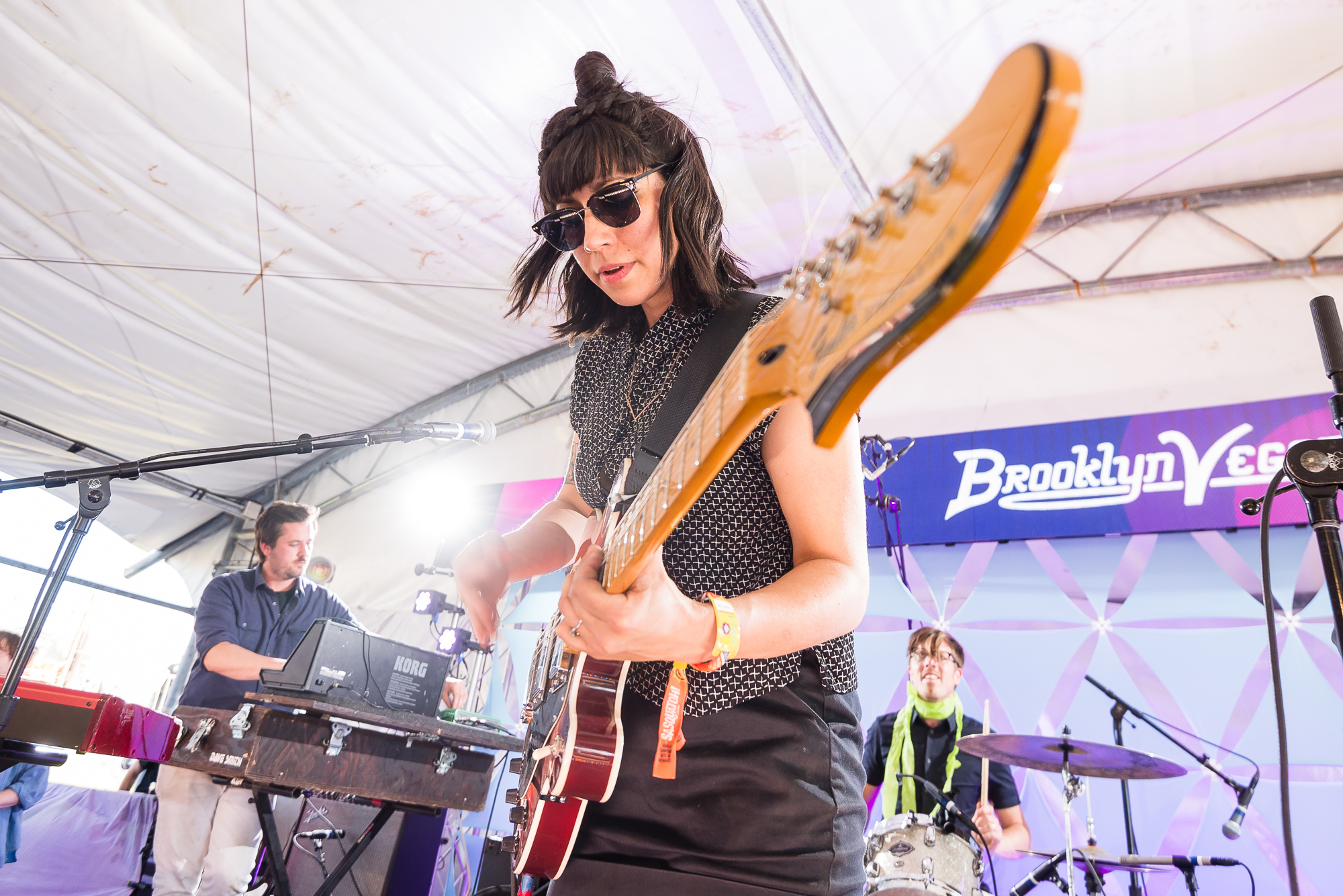 DEEP SEA DIVER
Deep Sea Diver frontwoman Jessica Dobson cut her chops on tour with a mighty list of artists, including the Shins, Yeah Yeah Yeahs, and Beck. Not just a hired gunslinger, Dobson is a strong songwriter and presence all her own, solidified on the band's strongest outing to date, Secrets, from earlier this year. "Wide Awake," one of Secrets' standout tracks, was assisted with crowd handclaps at the Den, while Dobson and drummer/husband Peter Mansen beat the late afternoon fans into welcome submission. At long last, as Secrets and their tight live performance prove, Dobson and Deep Sea Diver are primed for the spotlight.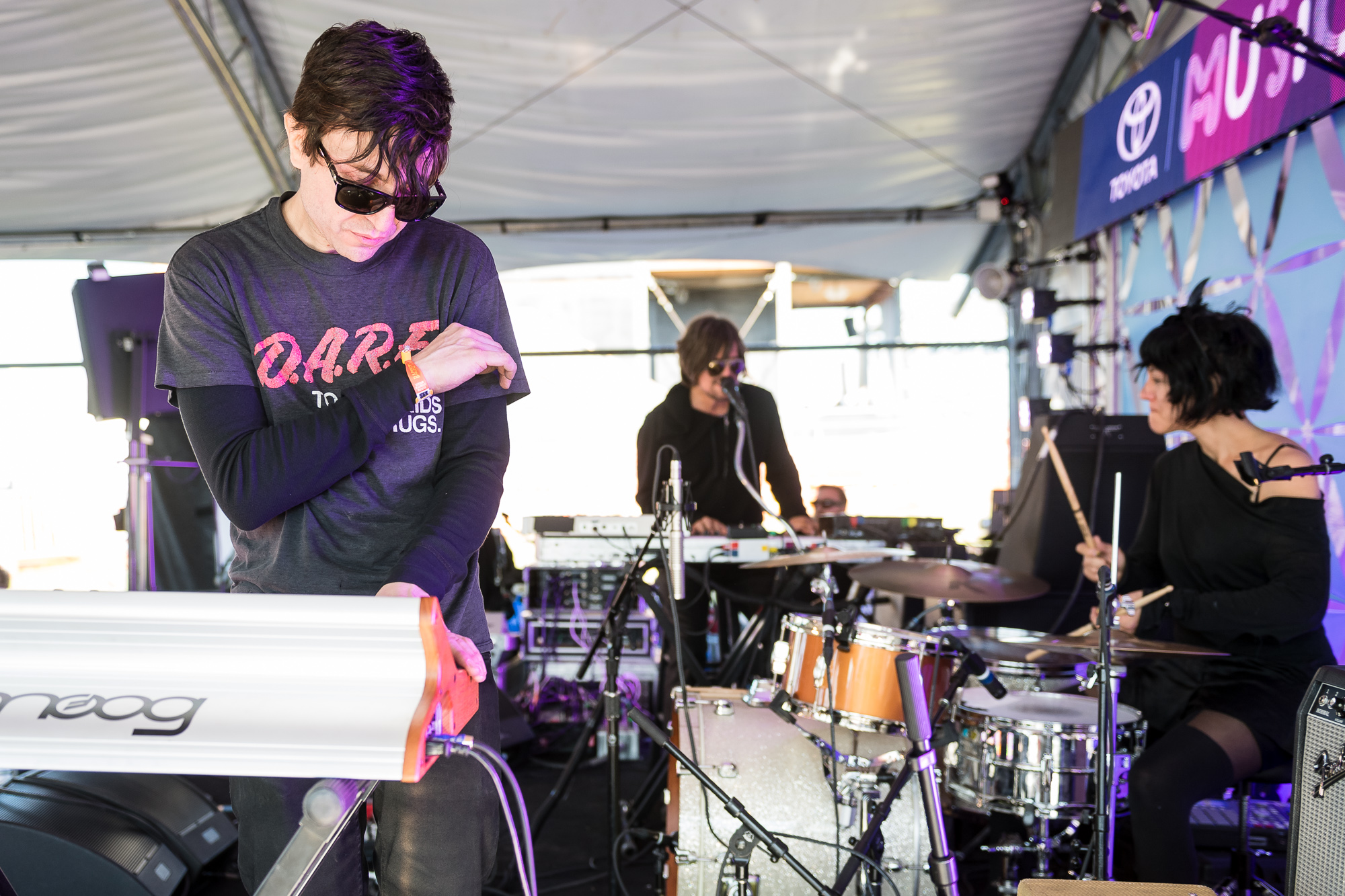 AUTOLUX
Post punk cult favorites Autolux formed back in 2001, when much of the Sasquatch! crowd was still in nursery school. The trio rose from the ashes of guitarist Greg Edwards' former band Failure, and they took their cues from no wave noise, early Brit shoegaze, and Krautrock experimentation. After a six year hiatus, Autolux returned this year with the rapturous Pussy's Dead, and they haven't lost any heat. I caught the first half of the set sitting on a grassy knoll just outside the Den with Speedy Ortiz's Sadie Dupuis. When the band struck the first woozy notes of "Change My Head," Dupuis sprung to her feet, yelling, "Oh my God…they NEVER play this! I'm sorry, but I have to go and faint."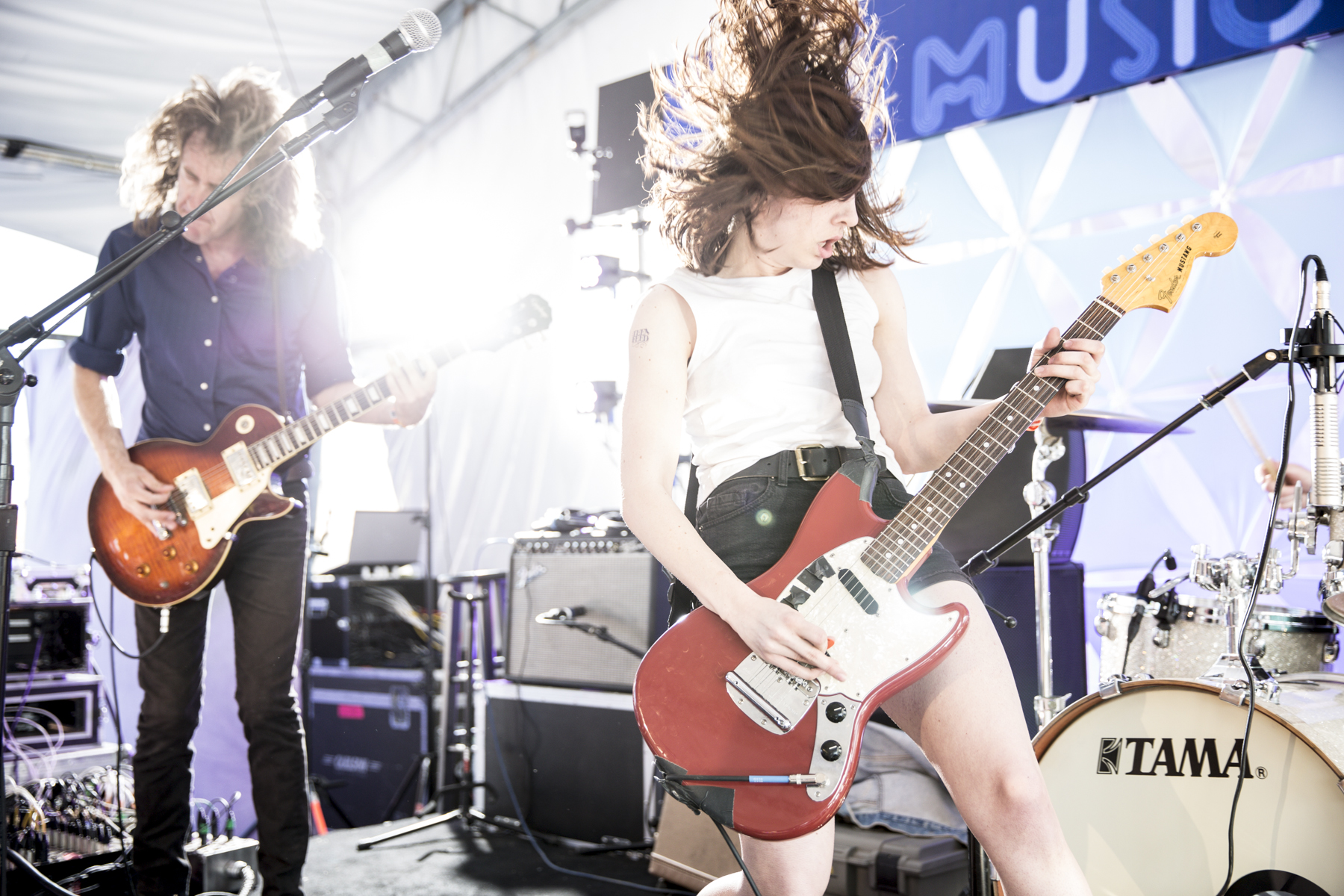 SUMMER CANNIBALS
As the smoke from a distant wildfire loomed ominous over the festival grounds, it was only fitting that Portland face-melters Summer Cannibals closed the Den for the day. There's no room for posturing or irony in the Cannibals' universe. Live — and on their freshly released third album Full of It — frontwoman Jessica Boudreaux and co. prefer full-on rock assault to hand holding, and the crowd at the Den ate it up. The band never let up for a second, and the crowd pogo-ed and playfully pushed, caught up in the maelstrom. When it was all over, the revelers gasped for breath and brandished dazed smiles. One fan affected the Wayne's World "We're Not Worthy" bow, mouthing the words, "Thank you." End scene.