SPIN Rating:
Release Date:
April 29, 2016
Label:
Cash Money / OVO Sound / Young Money Entertainment
Smack in the middle of Views, Drake does it: He drops a nearly perfect song. Suddenly, it doesn't matter that his fourth studio album is overly dramatic, too braggy, so bloated, and a little delusional. Blissed-out, sun-kissed chords shimmer like a mirage, Drake's voice sounds like he's on vacation and it's just skittery enough to make you throw back the last sip of your Appleton and wind up on the dance floor. "Controlla" is like Hawaiian Tropic Tanning Oil — its scent might be manufactured, but it's what you smell when someone mentions "coconut." And isn't that Drake's strength?
His timing, however, was a little off. In January, Drake had come off of a massive year in which he won the beef of 2015 versus Meek Mill and dropped two tapes, If You're Reading This It's Too Late and What a Time to Be Alive, the latter of which allowed Drizzy to vulture his way into the #Futurehive. Rumors swirling around Views (then titled Views from the 6) had his fans Jodeci-feenin', but a lot has happened since then. Arriving in the wake of Prince's death and Beyoncé's Lemonade, Views didn't have the stage to itself. Plus, it's hard to maintain such hype, especially in the rap world.
Fortunately, Views is good enough not to need any. There are two kinds of people in the world: those who listen for lyrics, and those who listen for beats. If you belong to the latter group, then Views will be one of the best albums released this year. If you're in the former, well… lines like "I'm a staple in the game, all my papers together" might tarnish golden production work from Noah "40" Shebib, Boi1da, nineteen85, and Maneesh, among others.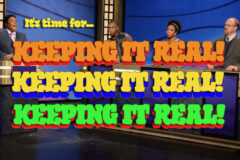 Still, that's doubtful: "9" sounds like someone is throwing handfuls of glitter onto the track. "Feel No Ways" is a taut '80s throwback, while "With You" — another standout thanks to that nightingale Jeremih, as well as Murda Beatz's buoyant backdrop — couldn't feel more current. With his penchant for chunky turtleneck sweaters, Drake could spirit back to the early '90s right now, so sampling '94 Mary J. Blige for "Weston Road Flows" is a perfect nod (I can't say the same for "U With Me?" which wastes a top-five thug-love anthem, DMX's "How's It Goin' Down"). The drums on "Faithful" will ignite envy in the heart of every aspiring producer. Though Rihanna's throatiness is her hallmark, her pellucid tone on "Too Good" is just lovely.
Actually, pellucid or not, any female voice would be welcome by the time Rihanna shows up on track 16. On last year's frosty Late, Drake seemed paranoid to the point of barricading himself in the house, but I figured he was just being the drama geek that he is.
But that theme has continued on Views, and all that isolation has led him to create an album that's too long and dragged down by slow, heavy-handed tracks. Upon hearing "Keep My Family Close" ("I make all the player's anthems for the real niggas"), my first note was, "Is he joking?" Nope. The fourth verse on the album's longest song, "Redemption," sounds like a private conversation with Shebib, and it should've stayed that way. You know, the "This year for Christmas, I just want apologies" one.
Drake's love of the Caribbean (how many times does he say "ting" on Views?) immensely perks up the mood, though — "Controlla" and "One Dance" should both be ubiquitous this summer — but he dashes it by following the engagingly fraught "Too Good" with a double shot of downtempo tracks so draining that it's proven a struggle to make it all the way through either. And that's with his rapping, "You a real ass woman and I like it." But the most telling line on the album is on "Hype," when he raps, "I don't run out of material." On Views, maybe that wouldn't have been such a terrible ting.