The members of Ann Arbor quartet Pity Sex are not ones to shy away from unabashed, instantly gratifying '90s revivalism. Their sound is awash with warm guitar, backed by rollicking drumbeats and dreamy, lackadaisical vocals straight out of My Bloody Valentine or Cocteau Twins.
"Pin A Star," the newest single off their forthcoming LP, White Hot Moon, retains that lovable, bygone fuzz as a foundation to showcase singer Britty Drake's wonderfully forlorn, heart wrenching vocals. Yes, the nostalgia is undeniable, but the overall effect – the group's effortless arrangement and instrumentation – takes the sound into the 21st century, and recalls some of today's best indie acts, like Mitski, and Deep Sea Diver. We don't know whether we should dance to the beat, or stand captivated as Drake croons: "Don't waste your time / 'cause it won't wait for you."
Maybe we should take her cue, and get moving. Listen to "Pin A Star" below, and check out White Hot Moon when it drops April 29 via Run For Cover Records.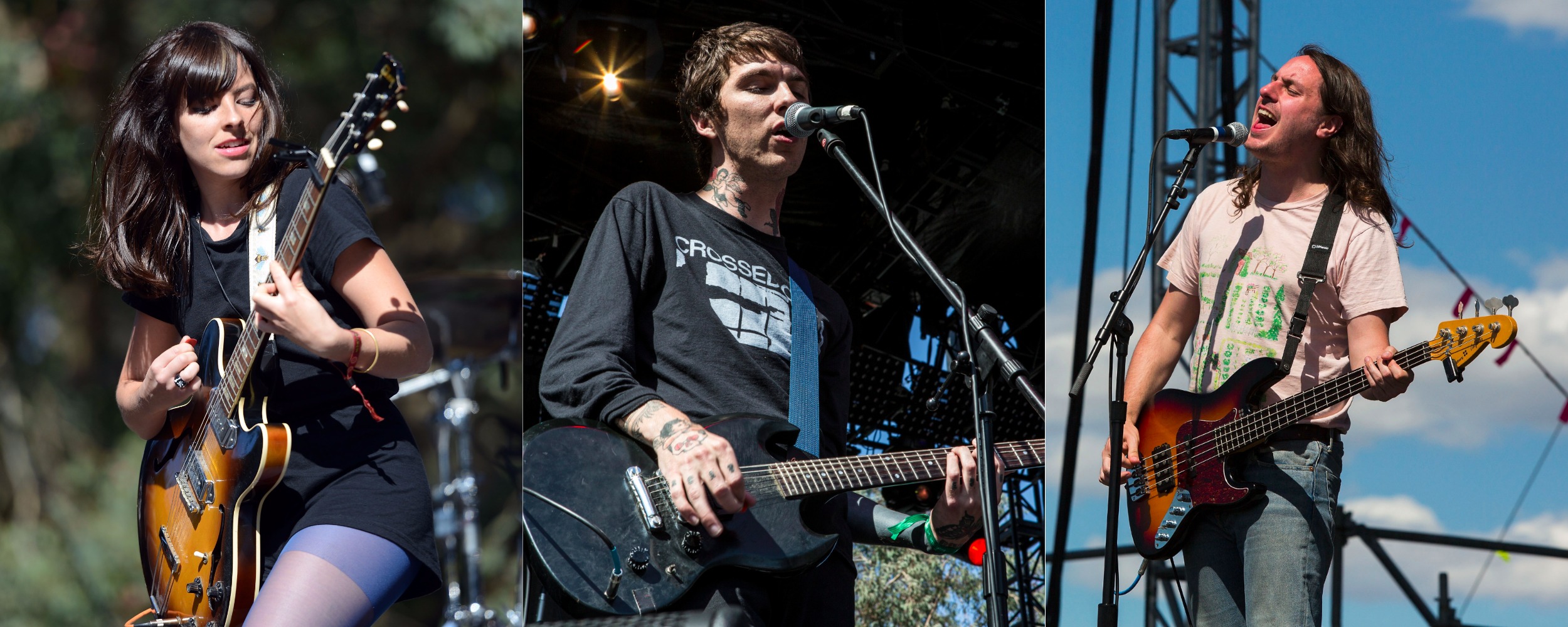 Pity Sex tour dates (with PWR BTTM and Petal):
June 7 – Cleveland, OH @ Now That's Class
June 8 – Rochester, NY @ The Bug Jar
June 9 – Cambridge, MA @ The Sinclair
June 10 – New York, NY @ Bowery Ballroom
June 11 – Amityville, NY @ Amityville Music Hall
June 12 – Philadelphia, PA @ Union Transfer
June 13 – Washington, DC @ DC9
June 14 – Richmond, VA @ Strange Matter
June 16 – Atlanta, GA @ Masquerade Purgatory
June 17 – Orlando, FL @ Blackbooth
June 18 – Margate, FL @ O'Malley's Sports Bar
June 19 – Tampa, FL @ New World Brewery
June 21 – Houston, TX @ White Oak Music Hall
June 22 – Austin, TX @ Sidewinder
June 23 – Dallas, TX @ Club Dad
June 25 – Phoenix, AZ @ The Rebel Lounge
June 26 – San Diego, CA @ The Irenic
June 27 – Santa Ana, CA @ Constellation Room
June 28 – Los Angeles, CA @ Troubadour
June 29 – San Francisco, CA @ Slim's
July 1 – Portland, OR @ Analog Theatre
July 2 – Seattle, WA @ The Vera Project
July 5 – Boise, ID @ Neurolux
July 6 – Salt Lake City, UT @ Kilby Court
July 7 – Denver, CO @ Lost Lake
July 8 – St. Louis, MO @ The Demo
July 9 – Chicago, IL @ The Bottom Lounge
July 10 – Detroit, MI @ El Club