In late 1985, one of our editors, Rudy Langlais, stopped by my office one evening on his way home and casually said: "Would you be interested in new information about the Atlanta C

hild

 M

urders

? I got tipped off by some Guardian Angels there that the prosecutors got it all wrong, that at least many of the killings were done by the Klu Klux Klan." I replied that I would indeed by interested.
Most of you reading this, if I may profile you, will be too young to remember, or possibly even have heard of, the Atlanta

Child

Murders

or the Guardian Angels. Starting in 1979, a horrific crime spree, perpetrated over several years, claimed the lives of some 30 young, black boys. Eventually a man called Wayne Williams — who was actually never tried for the

child

murders

, instead for the deaths of two adult men, but all of the cases were swept under that umbrella and included with his conviction — was sent to jail and the

murders

stopped. Williams has always denied he was the killer. The Guardian Angels were volunteer patrol units that literally just walked the streets and made some citizen's arrests, and were, for a while, hugely successful in cutting down street crime. They were usually tough neighborhood kids and, as such, had ears tuned to those streets. In Atlanta they heard things others didn't, and one of them shared that with Rudy.
What had been a secret until we poked our noses into it, was that the Georgia Bureau of Investigation had been working on a parallel investigation and had extremely solid evidence tying members of the Ku Klux Klan to the

murder 

of one small boy, and further evidence linking them to at least 14 of the other killings, but suppressed it, fearing a race war. When Williams, conveniently black, was caught on flimsy, circumstantial evidence, the GBI quietly, gratefully closed the book on their case, and, in the immortal words of Mark Twain, suddenly remembered another appointment.
I assigned Bob Keating (who broke the Live Aid scandal for us) and Barry Michael Cooper (who did the first-ever story published on crack for us, and went on to become a star screenwriter), and they spent several months in Atlanta, part gumshoe detectives, part archeologists, slowly digging up and piecing together a remarkable tale of cover up on top of cover up, dubious witnesses and evidence, local government corruption and a

child

pornography ring, and odious characters brought out of the shadows, who had expected to dissolve into them for eternity.
As a result of our article, the case against Wayne Williams was re-opened. He was not exonerated. He was put back into his box, maybe rightly so for the

murders

he was actually tried for, but, sadly, so was the wider truth. Without a doubt there was a larger net of evil spread over that Southern city. And long before someone belatedly declared, and made stick, the notion that Black Lives Matter, so many didn't.
— Bob Guccione Jr., founder of SPIN, December 16, 2015
[This story was originally published in the September 1986 issue of
SPIN
. In honor of 
SPIN
's 30th anniversary, we've republished this piece as part of our ongoing "30 Years, 30 Stories" series.]
Race war.
In February 1981, officials of the Georgia Bureau of Investigation and various other law-enforcement agencies met in a downtown Atlanta office to discuss that devastating prospect. According to court papers, while a task force investigated the Atlanta child murders, another high-level and secret investigation discovered and covered up the fact that a Ku Klux Klan family may have been responsible for the murder of a young black boy and was possibly linked to the murders of 14 others in an attempt to ignite a race war between blacks and whites in the capital of the South.
Faced with this astonishing discovery, these officials, black and white, decided to attempt to avert a bloody cataclysm by keeping secret the evidence of this plot and effectively hindering the public investigation. Subsequently, his lawyers claim, Wayne Williams was made a scapegoat — swept up in an investigation that had never centered on him — and rushed to conviction on the basis of evidence that was at best flimsy and at worst nonexistent. Overnight, Wayne Williams became the Atlanta Child Murderer and was sentenced to two consecutive life sentences. Meanwhile, the other investigation was quietly abandoned and incriminating evidence was destroyed.
While police scoured the ghettos, homosexual haunts, and psychiatric wards, according to the testimony of informants who were involved in Klan activity, members of the Sanders family in the backwoods just outside Atlanta carried out their plan to execute one black boy each month while arming themselves with high-powered rifles, fragmentation grenades, and various disguises for the urban war they expected to foment.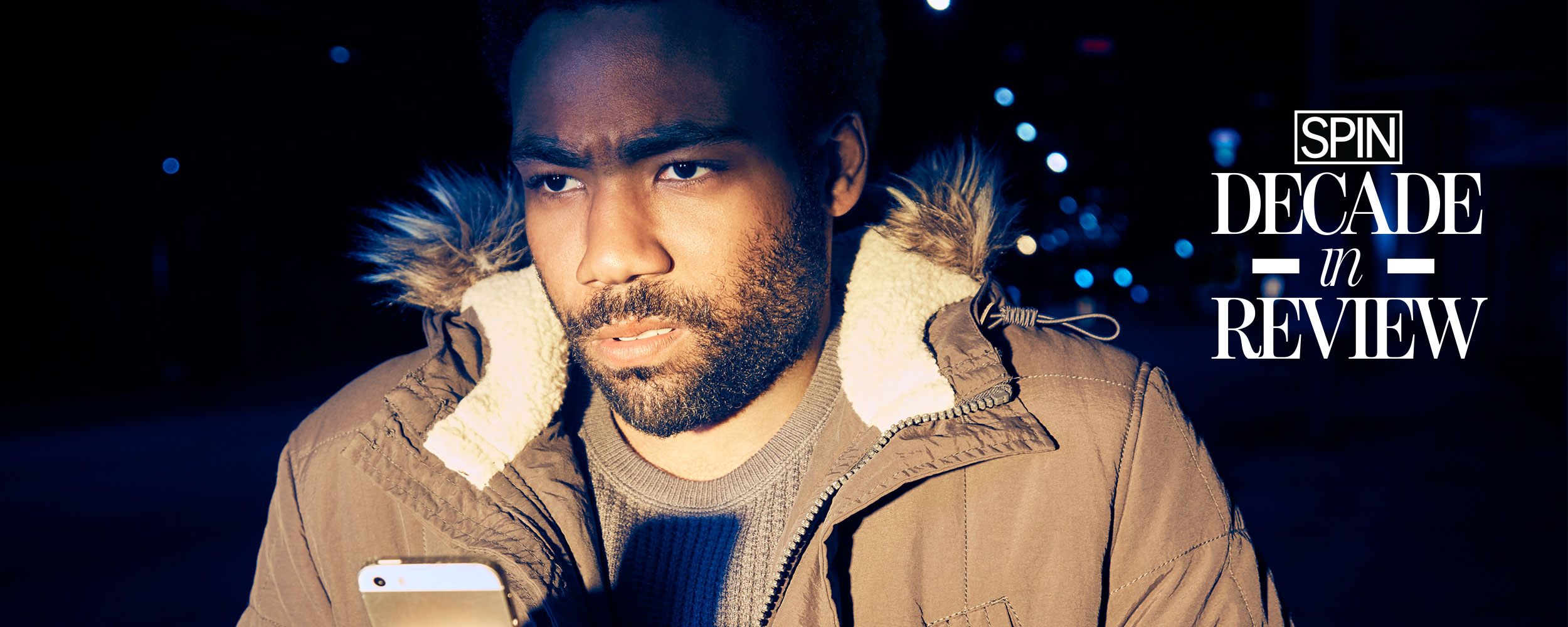 According to these informants, 30-year-old Charles Sanders was incensed when 14-year-old Lubie Geter backed a go-cart into his car. Sanders swore: "I'm gonna kill that black bastard. I'm gonna strangle him with my dick." Several weeks later, Geter was found dead, strangled to death in a wooded area in the city. Shortly after, Sanders' brother Don was heard on a wiretap to tell another Klan brother that he was going out to look for "another little boy."
This evidence, withheld from Williams' defense team during the now-famous trial, forms the basis for the petition to reopen the case, which has been made by activist lawyers William Kunstler and Ron Kuby. They are being assisted by Harvard Law professor Alan Dershowitz, whose brilliant legal work laid the foundation for Claus Von Bulow's successful appeal. The team of Kunstler, Kuby, and Dershowitz expects to show that Wayne Williams was unjustly, illegally, and unconstitutionally charged with two but implicated in all the brutal slayings of some 30 young blacks in Atlanta from 1979 through 1981.
The Atlanta child murders case is not over. The story of what happened in Atlanta five years ago is about to be rewritten.
One day last summer, Lynn Whatley, Wayne Williams' new lawyer, received an anonymous package. Inside was a handwritten transcript that astonished and frightened him. Whatley was stunned as he read through the pages. They contained a conversation between Klansmen about the death of young Lubie Geter — a conversation that might prove the key to unlocking the mystery of who killed 29 young black children in the streets of Atlanta.
One Friday night in July 1979, Edward Smith said goodnight to his friends at a skating rink and disappeared. Around the same time, 13-year-old Alfred Evans bounded out the front door of his house to go to a kung fu movie, caught a ride from a neighbor, was dropped off at a bus stop, and was never heard from again. Several weeks later, a woman walking along Niskey Lake Road in southwest Atlanta looking for discarded bottles and cans saw a human leg. When police arrived on the scene, they found the bodies of not one but two teenage boys — Alfred Evans and Edward Smith.
Over the next year, ten more children, ranging in age from 9 to 14, were found dead, mutilated, and sexually abused.
The relentless killing of Atlanta's young kids gripped the city in fear and hysteria. The summertime ritual of children playing in the streets turned solemn and cautious.
One day last summer, Wayne Williams' lawyer received an anonymous package that astonished and frightened him.
On July 7, 1980, the Atlanta Bureau of Police Services (ABPS) joined with other federal, state, and local law-enforcement agencies to form the Special Task Force on Missing and Murdered Children — the largest task force in the history of the United States. Despite the combined efforts of over 400 law-enforcement officers, the murders continued. By December, the total was 18 young, black children dead or listed as missing. Enraged by the suspicion that whites were responsible, packs of armed black vigilantes began patrolling the city's housing projects. City officials were helpless as the tensions grew out of control.
On January 3, 1981, 14-year-old Lubie Geter disappeared. His body was found a month later in a wooded area. Dog hairs were found on his body. The cause of death was listed as strangulation. His genitals, lower pelvic area, and both feet were missing. An eyewitness claimed she had seen him getting into a car with a tall white man with a jagged scar on his neck.
A month after Geter's body was found, a police informant identified by the code name "B. J. Jones" phoned his contact in the ABPS's intelligence division and said that he had information about the child murders, particularly the killing of Lubie Geter.
The call stunned his contact. Jones, who had a strong record of providing reliable information, had been one of their best informants for 18 years. He said that in 1978 or '79 he had met Charles Theodore Sanders, a member of the Ku Klux Klan, a narcotics dealer, and a drug user, who attempted to recruit Jones into the Klan because of his expertise with explosives. The Klan, Sanders told Jones, was attempting to create an uprising among blacks in Atlanta by murdering black children. Sanders said the Klan was also killing black adults, but not in Atlanta. He wanted Jones' help in committing more murders of Atlanta's black children.
Jones dismissed Sanders' boasting as Klan bravado and bottled-up bitterness until the summer of 1980, when he and Sanders visited the home of a man named Odell Simpson, one of Sanders' friends. As Sanders parked his car across the street from Simpson's home, Lubie Geter and another boy, Earl Lee Tyrell, were playing with Simpson's son. Geter accidentally ran into Sanders's car with his go-cart.
A few months later, Jones and Sanders were together again when Sanders spotted Geter and said, "See that black bastard? I'm going to get him. I'm going to choke the black bastard to death with my dick."
On January 3, 1981, Lubie Geter disappeared from the Atlanta Mall. Shocked by the disappearance, Jones went to Simpson's house and told the man's young son not to go anywhere without his father — with anyone. A month later, Lubie Geter's body was found. On Geter's body were found dog hairs thought to belong to a Siberian husky. At the trial, the prosecution did not reveal that Charles Sanders owned a Siberian husky.
Major Herman Griner, head of the Special Investigations section of the Atlanta Bureau of Police Services, was given B. J. Jones' report on February 19, 1981. That day, Griner wrote to Superior Court Judge Tom Pope, requesting that B. J. Jones, who had in the meantime been arrested on an unspecified charge, be released because he had "provided intelligence which is extremely important" to the investigation of Atlanta's murdered and missing children. With that, the Klan investigation now took off in earnest, with Jones agreeing to to recontact Sanders, often while wearing a transmitter and body recorder.
A few days later, investigators, recognizing a shortage of information on the Klan, began to process more information on the various klaverns — among them the National States Rights Party/New Order of Ku Klux Klan, to which Charles Sanders and several members of his family belonged. One of five Klan groups active in the state of Georgia, the National States Rights Party was small but rapidly building, due mostly to its strong advocacy of violence. It drew the more vicious members from other groups, and it was the most active klavern in Atlanta. Klan leaders promised a race war was coming in 1981 and urged their members to arm themselves. According to Special Agent Darell Adams, training camps for Klansmen were being set up to teach guerrilla warfare. Meanwhile, in Atlanta's black communities, some blacks were pressing for others to arm themselves, according to a report SPIN has obtained. A "confidential intelligence" source using the name "Rex" attended meetings in several communities at which some blacks urged that they all arm themselves. There was talk of moving weapons into Atlanta by the truckload.
On February 26, Police Services investigators were sure that the extremely volatile racial situation in Atlanta was about to explode. They feared that if the Klan investigation was turned over to the Metro Task Force, which was plagued by leaks, the news of the Klan's role in the killing of black children would lead to a war in the streets of Atlanta.
A meeting was called in the early morning of February 27 at the Georgia Bureau of Investigation in Atlanta, attended by Phil Peters, director of the GBI; Major Griner of ABD-SIS; Inspector R. Hambrick, Lieutenant Bob Ingram, Assistant Director Tom McGreevy, and Special Agent Adams of GBI; and Lieutenant Sam Hazel of ABD-SIS.
Griner had already received information that five of the murdered children knew each other: Lubie Geter, Aaron Wyche, Aaron Jackson Jr., Darron Glass, and Curtus Walker. The special committee was faced with an astounding realization. If these five boys knew one another, then Charles Sanders could also have known all of them.
Peters emphasized how sensitive the investigation was and how necessary that these discoveries not be revealed outside the committee. This bunker mentality led to the remarkable situation whereby two investigations into the murders were being conducted simultaneously, one unaware of the other. While the public investigation, mired in chaos and disorganization, pursued wild leads, employed psychics, entertained fantastic theories, and suffered from the ineptitude in its ranks, the secret investigation — run by a committee of sober professionals trying to avert a race war — focused very sharply and efficiently on its subject, the Ku Klux Klan and the violent Sanders family.
In a calm, dispassionate atmosphere, the committee weighed all of the factors and consequences. They agreed on very streamlined organization. Staying away from the headlines, they relied on the discreet tactics of sophisticated electronic surveillance, the savvy of confidential informants, and stakeouts. Without the pressure of trying to find a mass murderer, they gathered evidence step by step to help secure court-ordered wiretaps.
The focus of the investigation was the Sanders family. There were seven members of the family, with extensive criminal records, including Sondra, Charles's wife, who had been convicted on narcotics charges. Collectively, they have a criminal history that stretches back 35 years and includes convictions for child molestation, murder, burglary, assault and battery, narcotics, and drunk driving.
According to the police, they are the epitome of a violent, bigoted, southern Klan family. The patriarch is Carlton Sanders. Since 1951, when he was arrested on suspicion of molestation, a charge later dropped, he has acquired a string of more than 35 arrests for everything from simple assault to wife beating. Of average height and slight build, he is simian in appearance, with sunken jaws, heavy lids, and a low forehead.
Carlton Sanders has another distinct physical characteristic, a jagged scar on the left side of his neck, the same type of scar Ruth Warren mentioned in her description of Lubie Geter's presumed kidnapper.
On January 3, 1981, 14-year-old Lubie Geter disappeared. His body was found a month later with both feet missing.
The GBI committee met on March 5, 1981, to hear Peters reveal he had developed another Klan informant who had told him "he liked kids and did not like what the Klan was doing in Atlanta." Two days later, one of the informants met with Jerry Sanders and a Klan brother of Charles and Don and heard one of them reveal that after killing 20 black children, the Klan was going to start killing black women. The committee stepped up its investigation, poring over Charles' telephone records to verify what it was getting from its second informant. The informants, meanwhile, fed more and more information tying the Sanders family to the killings. According to the informant, identified in documents as "CI-899," "Don Sanders had direct knowledge of who was responsible for the killings."
On March 4, the committee's wiretap recorded a late-night phone conversation that made them shudder. Charles Sanders was overheard negotiating the sale of M16 rifles at a cost of $25 each and fragmentation grenades at $50 a case.
"If you threw that motherf**ker into a crowd it would have to be someone you really wanted to get," said Charles.
"Yeah," said the other voice, "I suppose the Klan does s**t like that."
"Yoo hoo," answered Charles.
On March 5, the committee decided to begin closing the net.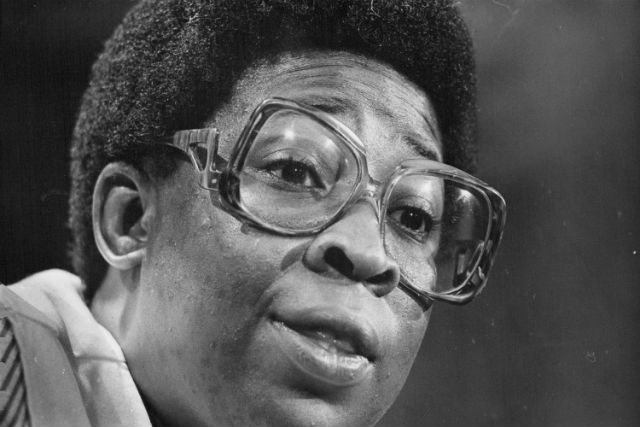 On March 2, 15-year-old Joseph (Jo Jo) Bell disappeared after leaving his job at a seafood restaurant called Cap'n Peg on Georgia Avenue on the edge of the sprawling McDanial Glen Housing Project. Jo Jo showed up a few days later at a friend's house on Gray Street. According to a police report, there Bell met his good friend Stanley Parker, who said, "One day I went by Tom Terrell's house, and when I walked in, Tom Terrell and another dude that was in the house was arguing. Jo Jo Bell was sitting on the couch. When I walked in, he said, 'Hi Stanley,' and I asked him what was Tom Terrell and that dude fighting about. He said he didn't know and got up and left. A little while later, Jo Jo Bell comes back running. He was breathing hard, and I asked him what was wrong. He said, 'Man, it feels like somebody is following me.'" Jo Jo Bell went on to tell Stanley that "a white dude and a black dude were parked on the corner of Kennedy or Gray Street — he couldn't remember which one — in a black and brown car. The white dude opened up the car door and told Jo Jo to get in. Jo Jo ran back to Tom Terrell's house, trying to get away from the dudes. I told Jo Jo, 'Come on man, let's get together.' Jo Jo said no, and he went out running through the back of Tom Terrell's house, and that was the last time that I saw Jo Jo Bell." Stanley Parker stated that when he got home and looked at the 5:30 news, he saw that Jo Jo Bell was missing.
The following evening the phone rang at Cap'n Peg. Jerry Lee, the assistant manager, answered. "This is Jo Jo," said the voice on the phone. "They're about to kill me. I'm about dead, they are about to kill me. Jerry, they're about to kill me." Then the phone went dead.
Nine days later, Jo Jo's best friend, 13-year-old Timothy Hill, also disappeared. Timmy Hill's young life had been ravaged in the week leading up to his disappearance. A few days earlier, he'd gone with a buddy to set up a ripoff of a Salvation Army post, only to get raped by a Salvation Army security guard who kept asking the two boys if they had any idea who was killing black children in Atlanta. On the night of March 13, another friends saw him dodging his way down Gray Street, talking jive about having been grabbed and how there wasn't going to be any grabber getting him. The next day, Timmy Hill disappeared.
The next evening yet another mysterious phone call came into the Cap'n Peg Restaurant, this one from a woman, sounding white and somewhere in her 30s. Her man was dangerous, she said, Jo Jo Bell was different from the other kids who had been murdered because she liked him and was trying to have him released. Don't call the police, she said, if they did, he'd kill her too.
Timmy Hill was found dead of strangulation on March 30 in the Chattahoochee River. Jo Jo Bell would be found dead of strangulation in the South River three weeks later.
The discovery of Timmy Hill's body had dramatically different effects on the two investigations. Stunned by the new murder, the task force investigation became even more panicked. Evidence was being lost, murder sites were being tampered with, conflicting coroners reports were being filed.
The voice on the phone was Jo Jo's. "They're about to kill me!" he screamed. "I'm about dead. They're about to kill me!"
However, the secret investigation continued apace, and in the latter part of March, it widened its scope to unlimited taps on the phones of Donald and Terry Sanders. On April 1, the following conversation between Terry and Don Sanders was intercepted:
TS: Hello?
DS: Hey.
TS: Yeah.
DS: What's the good word?
TS: I just don't know. What are you doing?
DS: Ah, there ain't nothing to it.
TS: Uh.
DS: Is Ricky around?
TS: Well, he just left with Kenneth.
DS: Did he?
TS: Yeah.
DS: Where's he headed?
TS: To his apartment or something…
DS: Do you think he'll be back?
TS: Oh, yeah.
DS: After a while.
TS: Yeah.
DS: I'll just give a buzz back, and I might get out and ride around a little bit, and I might come by there.
TS: Go find you another little kid, another little kid?
DS: Yeah, scope out some places. We'll see you later.
When two caucasian hairs were removed from the underclothes of the fifteenth victim, Charles Stephens, who was found murdered in a trailer park in East Point, Georgia, that was frequently visited by the Sanders brothers, the secret investigation shifted toward gathering fiber and hair evidence from the vehicles used by the Sanders brothers and from Charles Sanders' husky dog. To get hair samples from the dog, investigators claimed they were from a health agency and said they had come to take the dog away for shots. Lab tests were done on the dog hairs and carpet fibers, but the results were apparently inconclusive.
As the evidence against the Sanders family grew and the climate in Atlanta turned nastier, the task force investigation continued, unaware of the progress being made by the committee. But even as it narrowed in on the Sanders family, the committee's uneasiness over the meaning of its discoveries turned into fear that the discovery that the Klan was behind the murders would trigger, not avert, racial unrest in the city.
After a series of meetings, the various members of the committee decided to terminate the secret investigation and seal its findings.
A short time after, Wayne Williams, a brash, cocky, young Atlanta hustler, became the primary suspect in the task force investigation. On June 4, after he reportedly had been spotted by agents staking out Chattahoochee River bridge, Williams was arrested and charged with the murders of two men, Nathaniel Cater and Jimmy Ray Payne, whose bodies were found in or near the river. The evidence that would lead to his indictment was rug fibers, reportedly found on the bodies, that authorities said matched a rug in Williams' car.
The pace was beginning to crush Mary Welcome. Since the day that Wayne Williams had called her out of the blue, because of the notoriety she had gained as a city official who had closed down porno theaters on Peachtree Street, Welcome had found herself buried under the crush of paperwork, motions, appearances, briefs, and demands by the media, the court, her client, and her client's family. The Williams case wasn't just tough, it was impossible. For though Wayne Williams was not charged with the murder of any children (the two victims in the case he stood trial for were 21 and 25), she would be defending him against the common impression and, more important, the common belief that he was the Atlanta child murderer. Atlanta had a need to believe. And Mary Welcome — young, tough, and gifted — was about to confront a force greater than law.
Atlanta. It's mothers of murdered sons. It's government officials trying to contain a tense racial climate. It's police woefully inept, and needing a conviction to save their shattered ego and image. So from the outset, Mary Welcome's defense of Wayne Williams was against all odds. Recognizing this, she brought in a Mississippi lawyer named Al Binder, himself a gifted courtroom gymnast. Williams' defense deteriorated because of the forces, legal and emotional, that began to work against them.
Immediately, the case was moved up on the court calendar, leaving Welcome and Binder very little time to prepare fully. Soon they discovered that the judge would let the prosecution refer to — and, by association, accuse Williams of — the murders of ten Atlanta boys. At the same time, the judge denied all but one of Welcome's motions intended to delay the trial's start. With the governor threatening to replace the prosecutor if he didn't move things along faster, and the FBI and even Vice President George Bush exerting their powerful influences to move things along, the defense was in trouble. The defense's attempt to investigate many of the leads and loose ends in the prosecution's case in hopes of finding the real killer had to be abandoned in the face of the need now to defend Williams against an avalanche of unrelated charges.
The extraordinary fact of Williams' case is that the evidence against him came down to a few strands of fiber that the prosecution claimed were found on the bodies of the two victims and matched a rug in Williams' car and a blanket in his home.
While such fiber evidence is commonplace in criminal trials, it is rarely the linchpin of any case, in that fibers are notoriously unreliable in connecting anyone to anything. And yet they were essentially the evidence upon which Wayne Williams would be convicted. But there was other tainted testimony and evidence.
Take the testimony of Ruth Warren and Darryl Davis, who claimed that they had seen young murder victim Lubie Geter (who Williams was accused by implication, not directly, of murdering) getting in a car with Williams shortly before he disappeared. In her original testimony, Warren had identified the man with Geter as having a two-inch zig-zag scar on his neck under his left ear, resembling jagged lightning. Yet Wayne Williams has no such scar. During the trial, Davis testified that he had seen Williams with Lubie Geter at an Atlanta mall, but the prosecution failed to reveal in an earlier statement to police, Davis stated that the man he saw with Geter was six feet tall and had a moustache and goatee. Which is not a description of Wayne Williams.
The prosecution also founded part of its case on dog hairs that were discovered on a number of the victims, both the two victims that Williams was standing trial for murdering and some of the ten other murdered young boys whose cases were used in the trial to demonstrate a pattern to Williams' actions. This dog hair evidence, too, was highly erratic and hardly substantial. Originally, the forensic studies indicated that they were from a husky like the Sanders dog but with the opening of the investigation into Wayne Williams came the conclusion that the hairs might match his German shepherd as well.
The great travesty of the Williams trial, and the least defensible, was the court's allowing the prosecution to connect the murders of ten Atlanta boys to the Williams case. In effect, Williams was being tried for crimes that he was never charged with. The mere act of connecting him at all to the murders of these children was sufficient evidence to convince a city desperately in need of a salve for its great pain. It was a shabby trampling of the Constitution, not so far removed from the kind of posse of vigilante justice that supposedly passed away a long time ago.
Unable to discover evidence admissible in court to bring charges against Williams for these murders, the prosecution instead came through the back door, charging him with two murders for which there were no witnesses, no weapons recovered, no fingerprints discovered, and then linking him to 29 other murders for which the prosecution had even less evidence. But if there's a greater injustice done to Wayne Williams, it is that evidence that may have exonerated him, or at least given him a chance to prepare an adequate defense, was denied him.
That is William Kunstler's argument. It is an old American principle, he says, called due process. And Kunstler's challenge to the Williams conviction is founded on his charge that in preventing Williams from knowing that others were suspected of the same crimes and that there was perhaps greater evidence against them, he was denied another basic right: the right to a fair trial. In his petition to have the trial reopened, Kunstler states that had the prosecution produced the material gathered by the committee's secret investigation, Williams could have demonstrated, among other things, that he was "framed by Atlanta officials attempting to solve both the child murders and preserve peace at the same time."
But suppose that Wayne Williams is innocent, then what? It's hard to imagine the effect of his being exonerated. It is inconceivable what the aftermath might be. One, however, gets a sense of it by being in Atlanta, on the streets among the poor, among the mothers who lost their sons and daughters to the crimes that are his cross. This is not a good life, each day is a search for distractions, not television but out on the streets, at the Omni, in the parks, and everywhere, these kids live as if Wayne Williams were out there anyway. Not everyone thinks he was guilty. And if he was, the killings have stayed a part of life, all the same. Life as a victim hasn't changed in the projects that skirt the center of Atlanta, and sometimes answers are better than justice. There are a lot of mothers who just want to finally know — about the killer or killers.
One boy, who knew a number of the murdered boys, has nightmares in which he sees his best friend's death, each time a different way — by strangulation, by gunshot, by stabbing. And then he's left with one image — of a man, always the same man, with long hair, a beard, and scary eyes.