If you don't yet know Moody Good, you're overdue for an introduction. Good thing, because it's hard to imagine a more succinctly effective crash course than the video you'll find above. Therein, the MTA Records-minted London producer offers up a gorgeously rendered black-and-white visual teaser for his self-titled June 3 album, co-released by OWSLA, complete with snippets of all 15 songs contained therein. Follow along via the track list below.
All told, it's a thrilling trip through the wild mind of Eddie Jefferys, former 16bit member and a key hand in sonically shaping Björk's Biophilia. The man covers a staggering amount of ground, from the sampledelic jazz of the "Eulogy" pieces, to the 3D beat music of "Living Off the High," to the African chant of "Ziambey," to the power-tool dubstep of "Docbond." Also: breakbeat, house, two-step, ambient, R&B, rap… You get the idea.
Hit play above and then start counting down until June 3. Pre-order here.
Watch this video too, because it's great: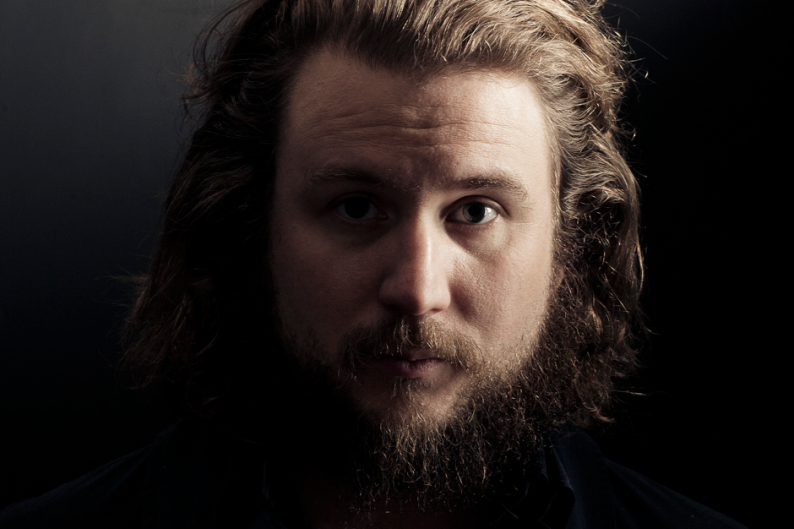 //www.youtube.com/embed/_PO9-G_6Wgw?rel=0
Moody Good track list:
1. "Eulogy for the Janitor"
2. "Grumbles n Sparkles" (feat. Rejjie Snow & Joshua Idehen)
3. "Living Off the High" (feat. Harleighblu)
4. "Musicbx" (feat. Eryn Allen Kane)
5. "Ziambey" (feat. Big Narstie)
6. "Eulogy for the Caretaker"
7. "Kings Cross (feat. Yadi)
8. "Docbond"
9. "Hotplate" (feat. Knytro)
10. "Raindrips" (feat. Ruby Lee Ryder)
11. "Rizzlateef"
12. "Beebears Violinterlude"
13. "Bubbles" (feat. Harleighblue)
14. "Eulogy for the Concierge"
15. "The March of the Hallowed Duck"