Nas' Illmatic celebrates its 20th anniversary this month, but the rapper isn't ready to let the album go just yet. The iconic release's birthday will be celebrated with: Illmatic XX, a remastered reissue of the original recording; and the debut of Time Is Illmatic, a documentary focused on the "making of" the Queensbridge MC's greatest work. (Not to mention that the man born Nasir Jones is currently working on a '90s hip-hop focused TV series entitled Street Dreams.) Below we have a preview of what to expect from the repackaged release by way of the "Arsenal Mix" of Nas' quintessential, keeping-it-real anthem "Life's A Bitch."
Read 'Til Infinity: the 50 Best Rap Albums from 1993, Hip-Hop's Other Greatest Year.
Illmatic XX drops on April 15th on SONY Legacy with a two CD set that includes a fully remastered version of the original album along with rare remixes, unreleased demos, and even a throwback freestyle from Nas' 1993 appearance on The Stretch Armstrong & Bobbito Show on WKCR.
You can preorder the release on iTunes or Amazon. Track list below.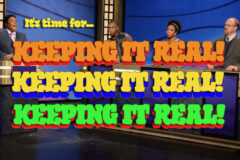 Illmatic XX track list:
Disc 1: Remastered original album
1. The Genesis
2. N.Y. State Of Mind
3. Life's A Bitch
4. The World Is Yours
5. Halftime
6. Memory Lane (Sittin' In Da Park)
7. One Love
8. One Time 4 Your Mind
9. Represent
10. It Ain't Hard To Tell
Disc 2: Demos, Remixes & Live Radio
1. I'm A Villain (previously unreleased)
2.The Stretch Armstrong and Bobbito Show on WKCR October 28, 1993 (previously unreleased freestyle)
3. Halftime (Butcher Remix)
4. It Ain't Hard To Tell (Remix)(promo single)
5. One Love (LG Main Mix)
6. Life's A Bitch (Arsenal Mix)(promo single)
7. One Love (One L Main Mix)
8. The World Is Yours (Tip Mix)
9. It Ain't Hard To Tell (The Stink Mix) (UK single)
10. It Ain't Hard To Tell (The Laidback Remix) (UK single)