When a man — a particularly insecure one, perhaps — imagines his girlfriend going off on Spring Break with her friends, his darkest fear is that she'll meet someone like Los Angeles singer Ty Dolla $ign: charming, but possessed of enough swagger to be a bit of an asshole anyway, with plenty of drugs and alcohol at the ready. Over the course of three mixtapes and his new major-label Beach House EP — the third entry in an ongoing series about his possibly-not-fictional seaside party palace — the 28-year-old's slippery and narcotic beats, numbed vocals, and stories of twisted flirtation have established a mid-point between the hazy hedonism of the Weeknd and the pop-driven classicism of The-Dream. Trey Songz is probably too nice to actually be, as he claims, "Mr. Steal Yo Girl." Ty Dolla $ign will do that gladly, though he'd probably use a different verb.
His cool is effortless, even when he's wearing a hoodie with matching sweatpants that have a small hole in the crotch, which is how I find him, sitting on a black leather couch in a windowless dressing room at a small NYC venue called SOB's. He's here to play a showcase thrown by the rap station Hot 97, which has put his runaway solo hit "Paranoid" into rotation. The song is quintessential Ty Dolla $ign: Over a spare DJ Mustard beat fogged with Ty's own backing harmonies, he sings about being at a club when two different girls he's seeing show up wearing the same shoes and perfume, all of which he purchased. "I think these bitches tryna set me up," he sings, his vocals misting. "Maybe I'm just paranoid."
"That one really happened," he tells me — Ty used to not go out a lot, but now he does, because it inspires him. "Like, the night before, I was at this club called Supper Club, and I came with this one chick," he remembers, unspooling the yarn. "A couple other chicks — actually, one of them is gonna be here tonight — a couple other chicks started coming up to my table, and I saw them with these other chicks. So I was just wondering if they're trying to like" — here, he pauses — "you know what I mean? That shit just came out the next morning on the beat."
//www.youtube.com/embed/cC2ZgCEaLWs
Ty often records in the morning at his home, song ideas sprouting up in his head after a night out like that; "Paranoid" is more or less what passes for a crisis in his world. His music focuses almost exclusively on his effortless ability to attract women and his desire to never let one get too close. It's easy to see a deep vacuousness in his music and, oftentimes, his face: He looks barely awake in photos, like his 20-pound eyelids are hiding pure emptiness. But underneath the playboy persona is a music nerd who understands pop, and who is exceedingly patient and cunning when it comes to his career.
His first success, a stupidly catchy and stupidly stupid song about one-night stands called "Toot It and Boot It," became a huge local hit in L.A. Ty wrote and produced the song, and initially released it under his name, but it was the song's rapper, YG, who attracted the attention. Though situations like this can tear friends apart, Ty saw it not as a slight, but as an opportunity.
"That song popped off, and it was my song," he recalls, almost wistfully. "But YG had the opportunity. We just gave it to him and got the Def Jam situation" — YG signed to the label — "and then from there, we made it to where we could all pop off. That's what my mindset was: Making a little homie pop was gonna make me pop, and everybody else."
This was the first of a few times where he would leave only smeared fingerprints on the golden ticket. Before "Toot It and Boot It," Ty was inked to Buddah Brown, a quasi-label with ties to Interscope and backing from Justin Timberlake and will.i.am, though it all eventually fell apart. He also has a publishing deal with Sony/ATV that brought him to writing camps for other pop and R&B stars, which he hated — "a waste of my fucking brain power," he notes.
It was confidence in that brain power that allowed him to feel okay moving in the shadows, giving away hits and getting ripped off on show money. Ty's dad Big Ty, who now plays trumpet during his son's performances, was in a funk group called Lakeside, and hung around with people like Earth, Wind, and Fire. Though he was initially skeptical of little Ty getting into music, Big Ty noticed a preternatural talent in his son while on tour with Jermaine Jackson.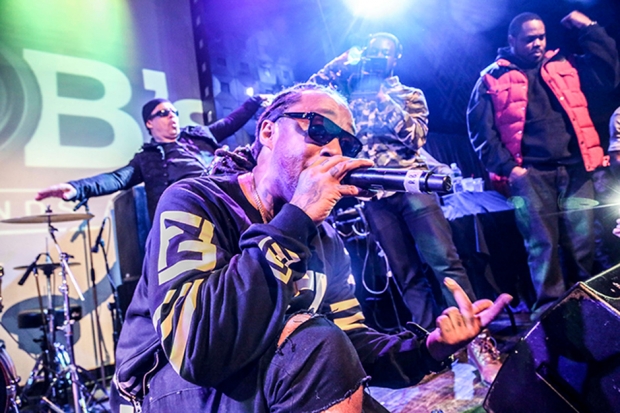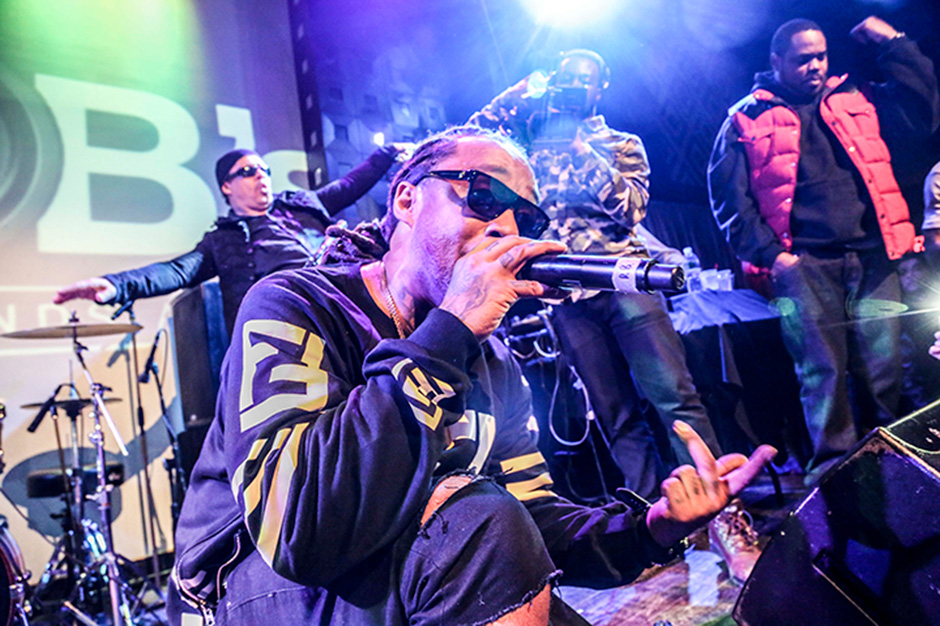 "When he was two, he picked up a guitar and started playing — it scared the crap out of me," says Ty's dad, who is so used to being in dressing rooms that he will soon take his pants off in front of me. "What made me buy him a keyboard and an MPC, I was programming music for [Jackson's] live show. I went to the bathroom, and I heard [Ty] playing the parts, and he had never even played a keyboard. He has a photographic memory, so he remembered the parts, and I'm sitting there — it took me hours to figure out those parts, and he just walked right over and started playing. And I was like, 'Okay,' That Christmas…."
Not only does Ty's talent trickle down from his father, but so does his approach to music: His sound is utterly now, but his process is an old one. His first solo song to get a major-label push was called "My Cabana," and more than any it exemplifies his approach to his music, and his career in a larger sense. The beat, which he constructed as a part of a production team called D.R.U.G.$, welds a whirring synth riff nicked from Zedd's remix of "Breakn' a Sweat" (a collaboration between Skrillex and the Doors) to the horns of Mint Condition's "Breakin' My Heart (Pretty Brown Eyes)." Ty describes the pairing as an immaculate conception, but Skrillex wouldn't clear the sample, and as a commercial single it never popped, even after getting a verse from Young Jeezy.
"I mean, he didn't know me, though," Ty says in defense of Skrillex. "So I feel him. But it's cool, man, I'm talented. I replayed the shit, played it a little differently. It's cool. His people reached out and asked me to do a hook on one of his things, and I did it no problem. I'm not gonna hold a grudge. He didn't know me. I feel him. If I didn't know someone…."
Even after his label decided to capitalize on "Paranoid," Ty has zigged where others might have zagged. Atlantic pushed him to put out an album — he has one nearly completed — but he rebuffed them, wanting instead to build up his fanbase by releasing an EP. But even Beach House was not a straightforward transaction. When I mention offhand that some of its tracks are on the long side, he says that he fused a few together to skate past the label's restrictions. "The first one's long, because they only told me I could do seven songs," he says of the leadoff track, "Work," which features two rappers (Casey Veggies, Twista) and a poet (Nate Poetics). "So I put three in one. Know what I mean?"
Soon thereafter, Ty hits the SOB's stage for a short set. Live, he is gregarious but controlled; his father, dancing behind him like he's drunk at a wedding, is the night's true star. Ty's DJ mistakenly plays the first version of "Paranoid," which features a since-replaced verse from the L.A. rapper Joe Moses that contains a particularly inflammatory line about T.I.'s wife, Tiny; as the line plays ("Ain't no Tinys around me, uh-uh, bitch"), Ty smiles widely and turns his head in mock shame, doing nothing to hide that he still finds the line hilarious.
It is his fourth and last song of the night — he is onstage for maybe 20 minutes. There is audible confusion in the audience, but this, also, does not seem to concern Ty. "I'm going to go smoke weed now," he says triumphantly, taking his leave as people grasp at the floor for $1 dollar bills he threw into the crowd.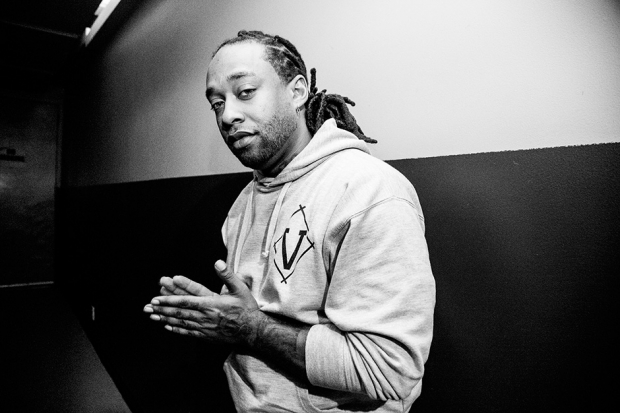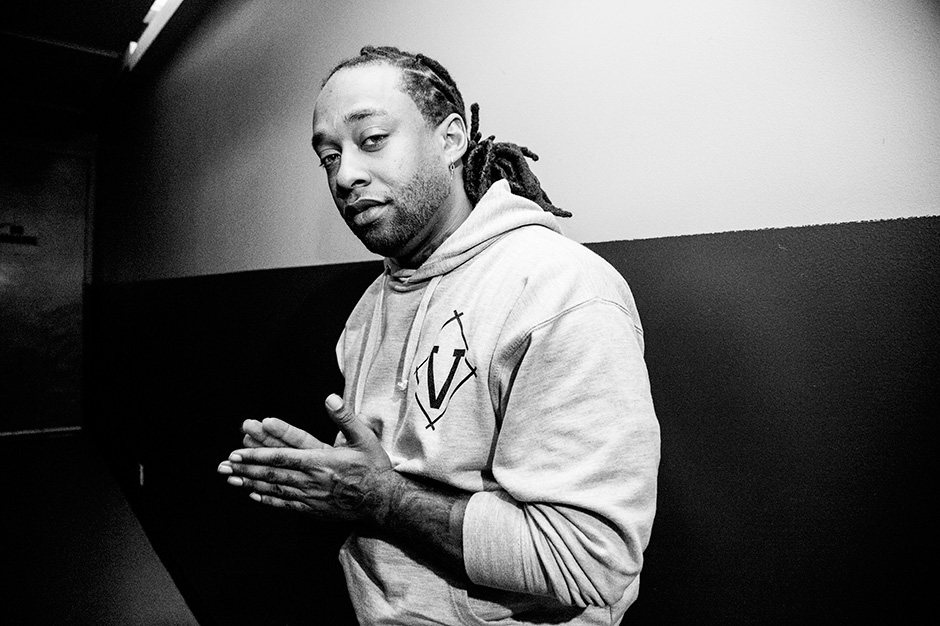 The next afternoon, we're in a suffocatingly purple dressing room at BET, where Ty is waiting to appear and play on 106 & Park. After spending an hour with a stylist deciding which black pants look best with which black shirt and black jacket, Ty turns to his DJ, who has been hunched over his laptop editing audio for at least 45 minutes.
The two are discussing exactly how to stitch together a Frankenstein of "Paranoid" and the song's remix for his performance. Ty gives instruction as the DJ fiddles with software, but quickly Ty becomes exasperated. "Lemme just do it," he snaps, reaching over to the computer. It's the only time in the few hours I spend with him that he's anything but exceedingly relaxed. Only in this split-second has his talent not afforded him patience.
A few minutes later, a producer tells Ty that he will be heading to 106 & Park's studio in about 15 minutes. He takes out his iPhone and opens an app that allows him to make beats — reclining in a chair, he triggers samples until he has a real groove, tapping at his phone for a good 10 minutes. I ask him if any of his tracks start this way, and he says that he has one beat saved that might become a real song. Then he jokes that for his upcoming tour, he wants to perform with a massive touch screen like they have on cable news networks, so he could make beats live onstage. "Motherfuckers would go nuts," he says, chuckling.
Just before Ty heads out to talk to hosts Bow Wow and Keisha Chanté, he looks himself up and down in a full-length mirror, making sure his belabored black-on-black outfit looks okay. Another producer leaves the room, wishing him good luck as she passes by.
"Luck my ass," Ty Dolla Sign says, without breaking his gaze.