Punk Paint by Numbers and More 'Portlandia Activity Book' Fun
Fans of IFC's Portlandia know that the show is full of by-example advice on how to live one's life ridiculou— erm, holistically. But what's a hipster to do if she can't get her deep-chillwave DJ night off the ground or successfully juice a satchel of river rocks? That's where McSweeney's comes in. The revered indie publisher has teamed with the show to create the Portlandia Activity Book, due out March 18 and containing such non-idle endeavors as "How to Crowdfund Your Baby," "Punk Paint by Numbers," "Terrarium Foraging," and "Online Reviews for the Fledgling Critic."
As the compendium's creators tell us, "Like a cool high school that prefers a sweat lodge to the traditional classroom, this book will expand your mind through participation, dehydrate you to a state of emotional rawness, then linger in the corners your bare soul." We've only got an excerpt above, but one's soul can't be filled in a day. (We're pretty sure Toni said that. Or was it Candance?) Preview the collection ahead of Portlandia's fourth season, which premieres on March 18. (For a closer look, use the expanded view option below the photo.) Pre-order the Portlandia Activity Book via McSweeney's.
1.Portlandia Activity Book
1/8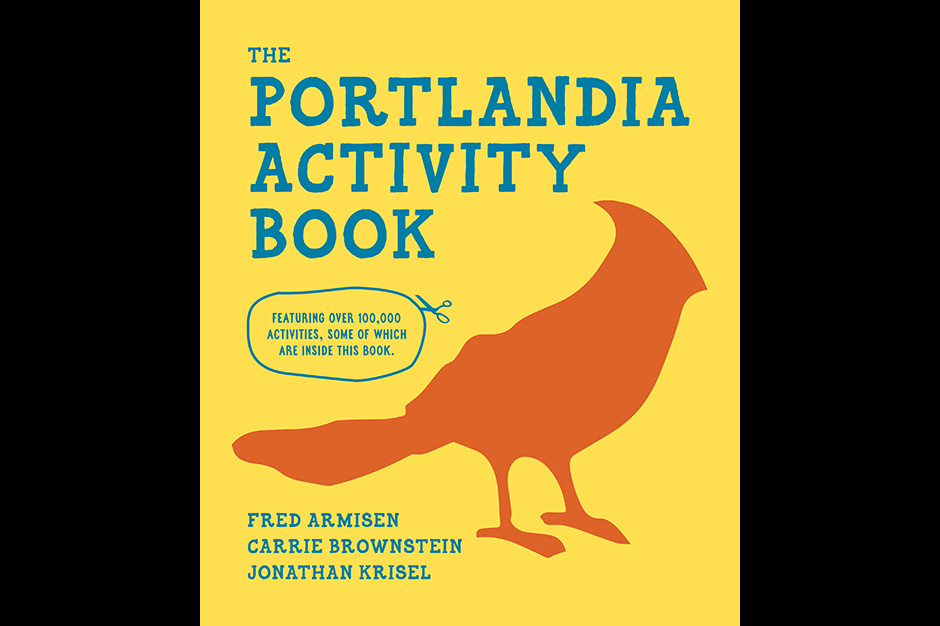 2.Portlandia Activity Book
2/8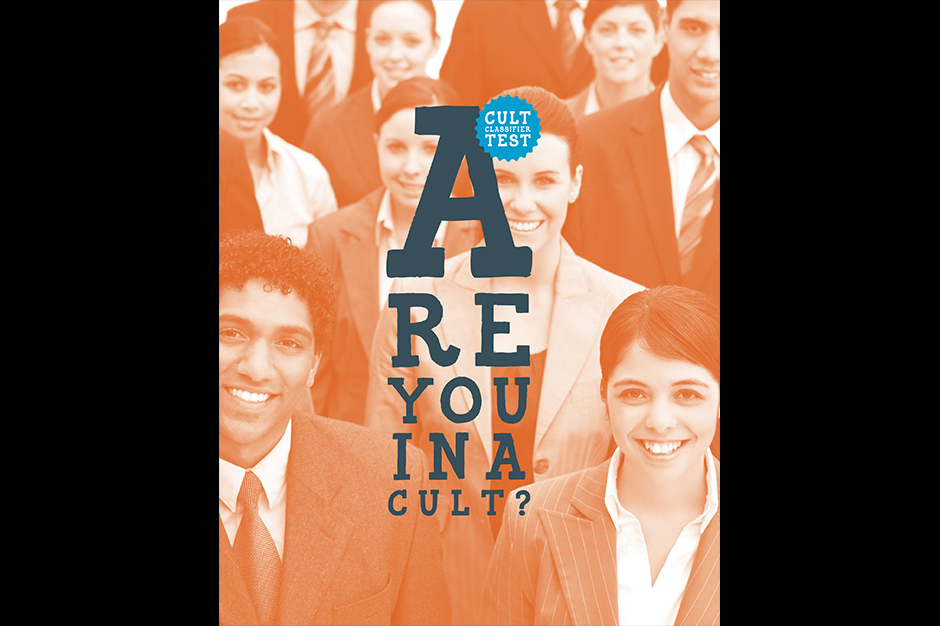 3.Portlandia Activity Book
3/8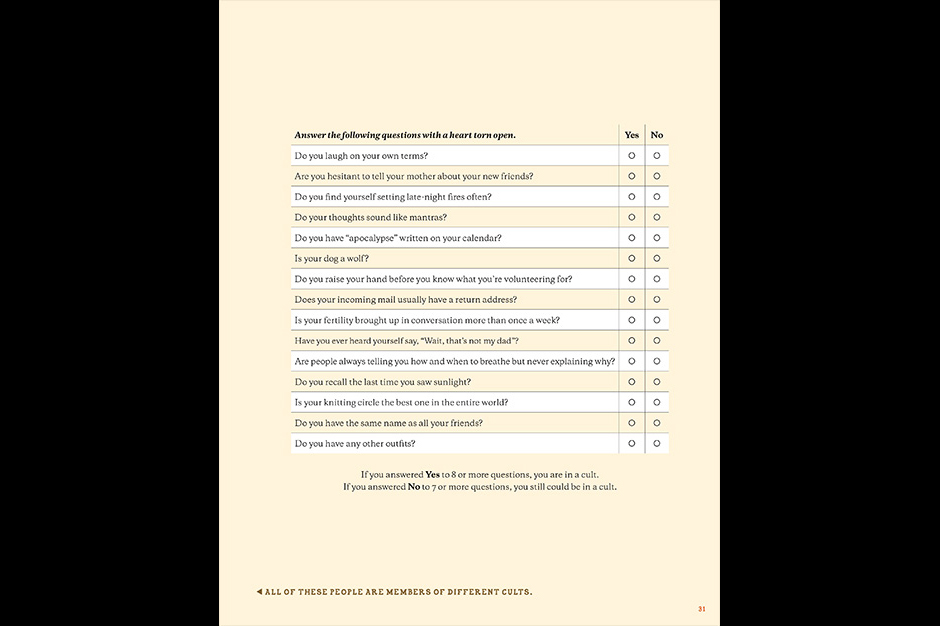 4.Portlandia Activity Book
4/8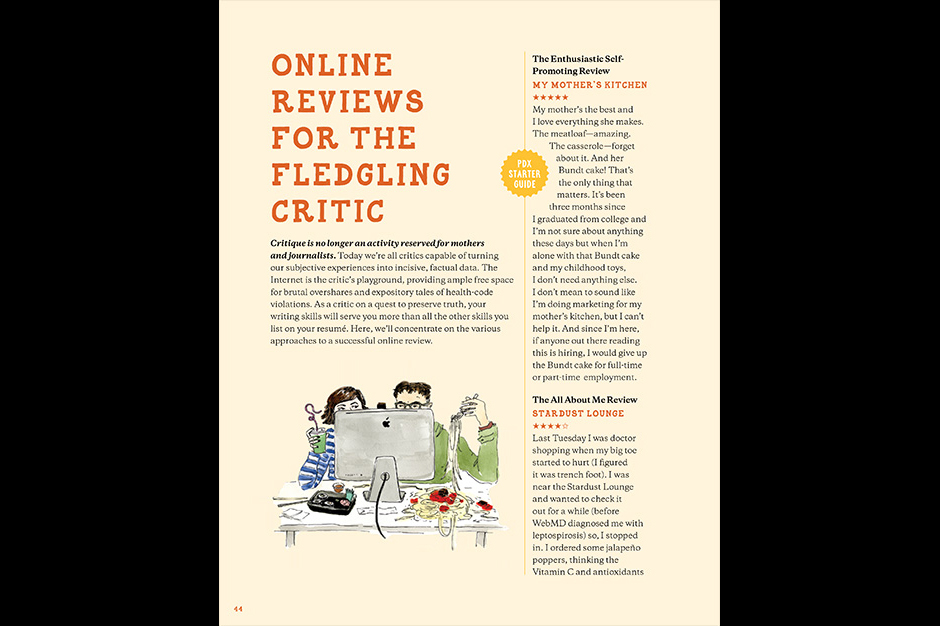 5.Portlandia Activity Book
5/8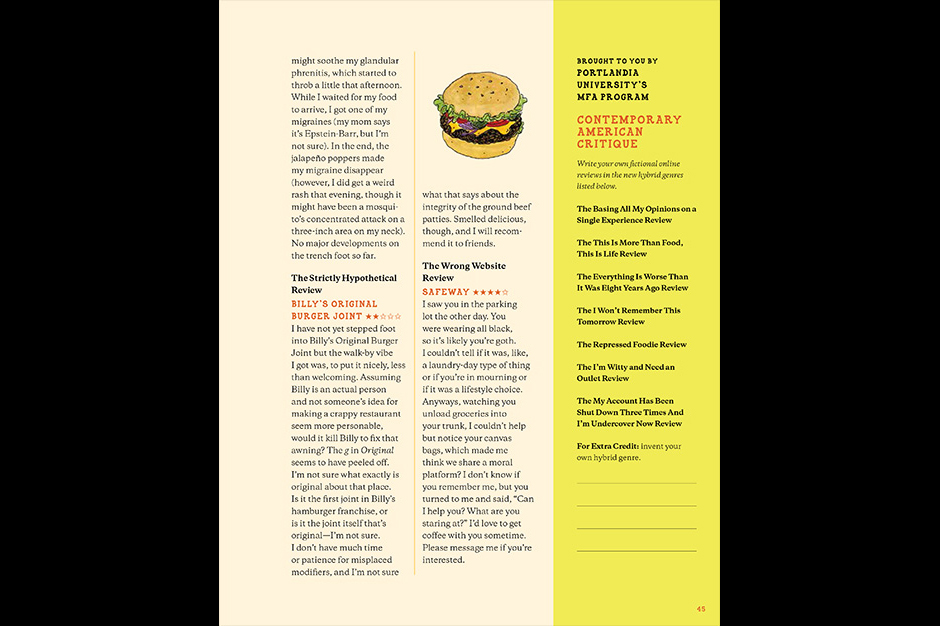 6.Portlandia Activity Book
6/8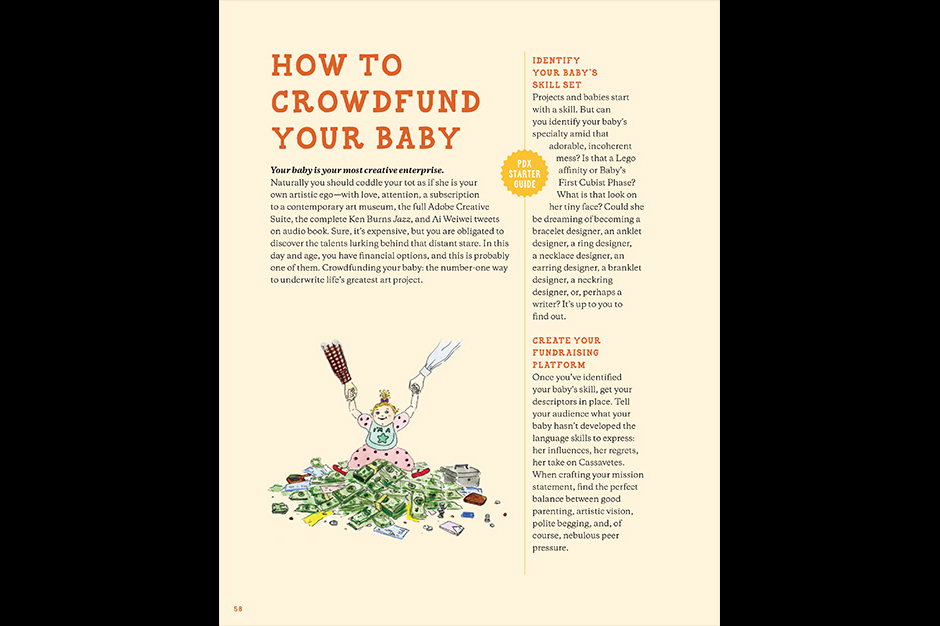 7.Portlandia Activity Book
7/8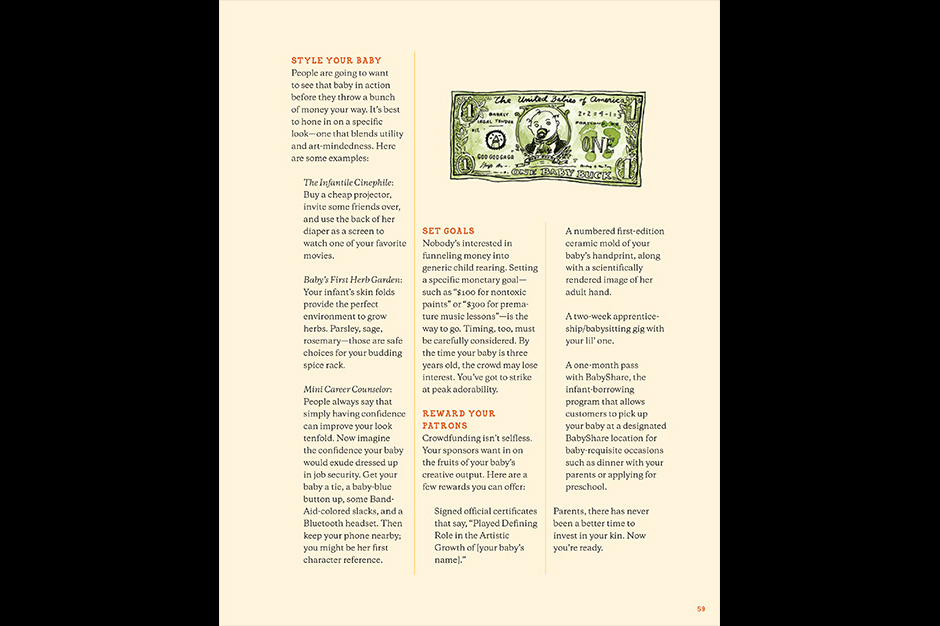 8.Portlandia Activity Book
8/8