About half an hour southwest of downtown Nashville, in the bucolic outskirts of Franklin, Tennessee, amid horse farms and split-rail fences, you'll find Rock Falcon Studios. It's here that Atlanta's prog-metal behemoths Mastodon have been holed up to track their forthcoming sixth studio album with noted rock producer Nick Raskulinecz, known for his work with Foo Fighters, Alice in Chains, Deftones and Rush, among others. And according to drummer Brann Dailor, who shares vocal and songwriting duties with his bandmates, Mastodon has spent more time creating this album than any prior record — and therein lies the record's theme.
"It's not necessarily a concept," he says, "but the concept deals with things that have transpired throughout this past year." With 2011's The Hunter, Mastodon broke away from the concept-album approach they'd mined so intensively on their first four records. This time out, it seems, they'll split the difference. "It's a year, it's a repetition around the sun and everything that's transpired. Some big things have happened to us."
Dailor declines to elaborate, citing the personal nature of those "big things." But this wouldn't be the first time a Mastodon record found at least partial inspiration in very personal events — The Hunter dealt with the accidental death of guitarist Brent Hinds' brother, and 2009's Crack the Skye took its name from Dailor's younger sister Skye, who took her life at age 14.
"I feel like this record is a return to the more visceral exploration of, I don't know, exorcising demons," says Dailor. "It's dark and it's creepy. It's that tool that we're able to use to somewhat better ourselves and make sure that we don't lose it."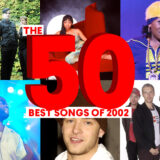 Regarding the creative headspace he and his bandmates have occupied in making this record, Dailor refers to Stanley Kubrick's 2001: A Space Odyssey and The Shining as well as Roman Polanski's Rosemary's Baby. (When recording 2006's Blood Mountain, he points out, Mastodon was all about Alejandro Jodorowsky's El Topo and Santa Sangre.)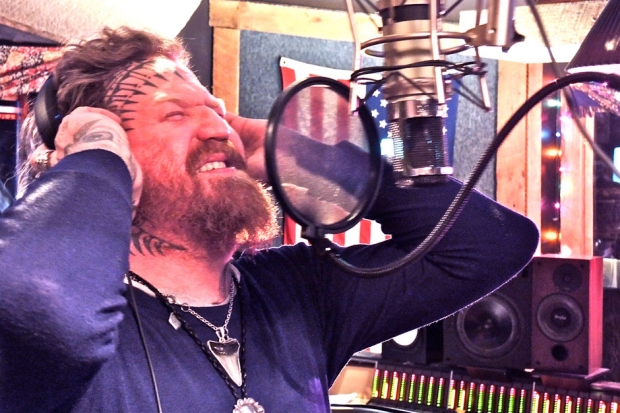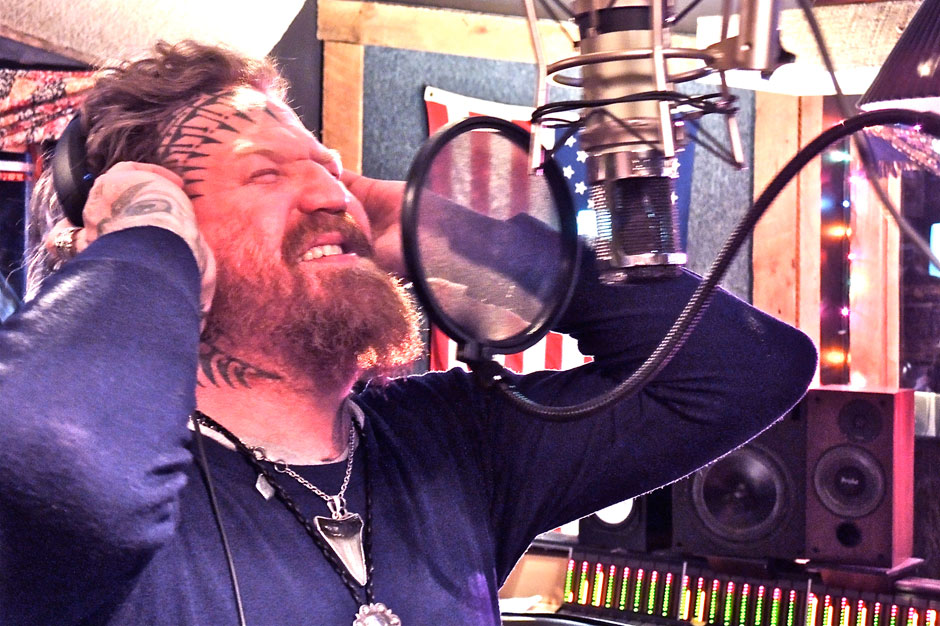 But this record isn't all Kubrickian darkness and pastoral isolation. "It's gonna be a summer release, so I feel like it needs to be amped," Dailor says. "I don't feel like it needs to be slow, and doom and gloom. That's a winter album. We were actually talking about that earlier, like, 'Why don't we take some of the stuff that's really moody and slow and do, like, a winter EP?'"
With 15 tracks in the can — Dailor says they'll trim two or three of those, or as many as it takes to get the album down to roughly an hour — the band hopes to offer a little of everything from the Mastodon wheelhouse.
"We have a few really kickass rock'n'roll songs on here," Dailor says. "We have the metal, the heavy-heavy. We have the totally whacked-out and bizarre. And then we have the super-hooky, big-chorus stuff that's still bizarre and still Mastodon — but it's super catchy. It's wild, all over the place. There's a lot of variety."
Sitting in the driver's seat of Mastodon's touring van, which is parked in the gravel drive that snakes behind Rock Falcon, Dailor previews three rough mixes in the van's CD player: "Tread Lightly," which is replete with familiar shredding; "Buzzard's Guts" (a working title, says Dailor), with a chorus that promises, "This time, things'll work out just fine," before sliding into a proggy breakdown; and "Scent of Bitter Almonds," a dreamier and more disjointed exploration. Dailor also says that "Aunt Lisa," "the craziest song on the record," was inspired by the drummer's own "wild" aunt and features a "crazy robot vocal" from bassist Troy Sanders.
Taking a full year to make this record and tracking it in such a distraction-free setting, says Dailor, has allowed Mastodon to give each song the attention it deserves. "It just takes sitting down with it and giving it the proper attention. Each song has received the royal treatment."