Folk lion Pete Seeger passed away on Monday at the age of 94. President Barack Obama has honored his legacy with a touching statement, calling him "America's tuning fork," and an artist who "used his voice — and his hammer — to strike blows for worker's rights and civil rights; world peace and environmental conservation." But there was a time when the United States government wasn't a fan of Seeger's voice on the grounds that his hammer appeared to be paired with a certain sickle.
On August 18, 1955, the musician was subpoenaed by the House Un-American Activities Committee, which was then committed to stamping out the Communist cause on American soil. Following in the footsteps of the Hollywood Ten, however, when asked about his history with the party and their events, he refused not only to name names, but to invoke the Fifth Amendment as his defense. He wouldn't admit the possibility of self-incrimination, and instead politely denounced the questioning as "improper."
Seeger's entire testimony, in which he handles himself like a boss, is now making the rounds and worthy of a full read. Here are a few excerpts of note:
What is your profession or occupation?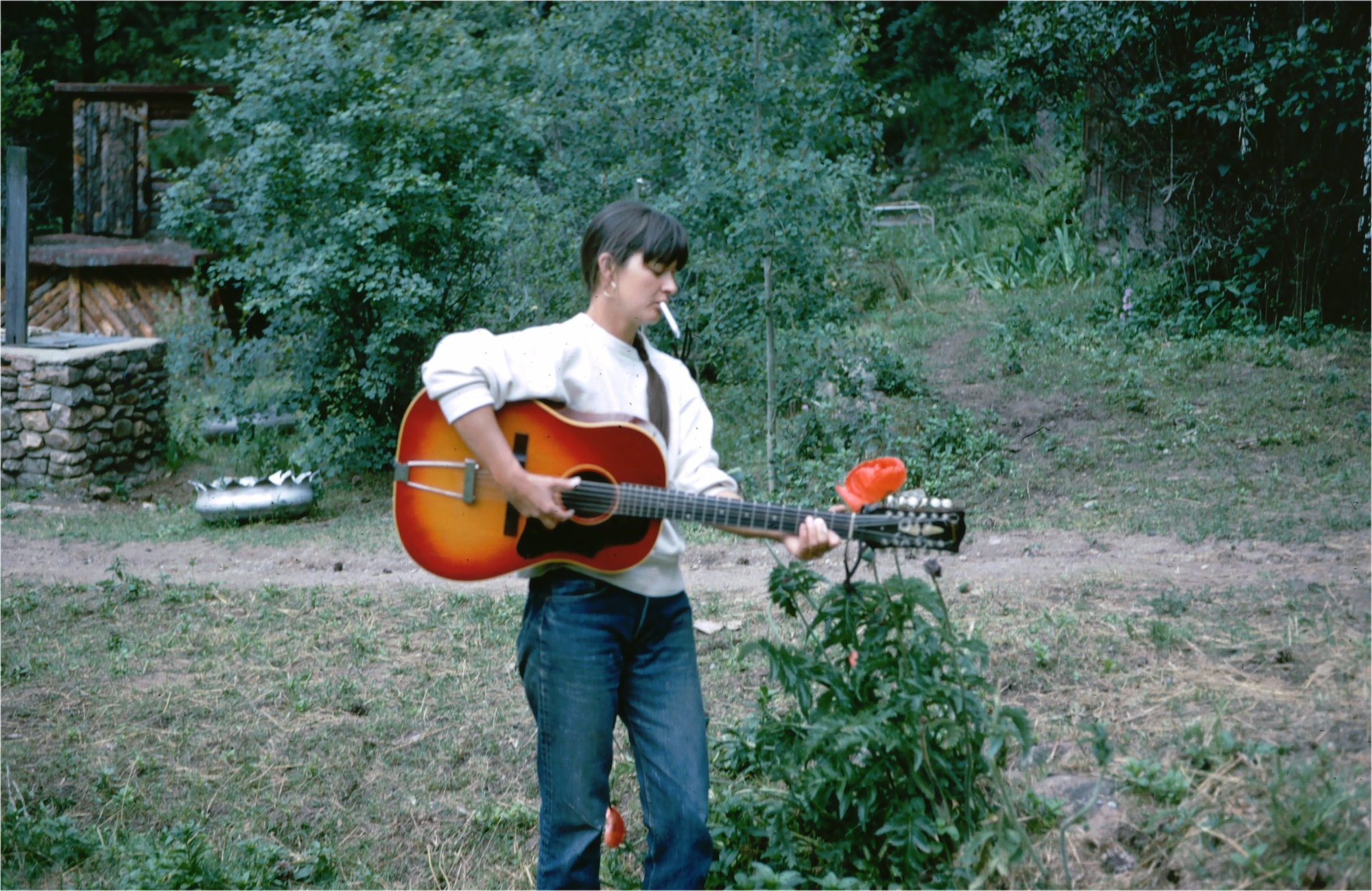 Well, I have worked at many things, and my main profession is a student of American folklore, and I make my living as a banjo picker-sort of damning, in some people's opinion.
…
May I ask you whether or not the Allerton Section was a section of the Communist Party?
I am not going to answer any questions as to my association, my philosophical or religious beliefs or my political beliefs, or how I voted in any election, or any of these private affairs. I think these are very improper questions for any American to be asked, especially under such compulsion as this. I would be very glad to tell you my life if you want to hear of it.
…
What is your answer?
I feel that in my whole life I have never done anything of any conspiratorial nature and I resent very much and very deeply the implication of being called before this Committee that in some way because my opinions may be different from yours, or yours, Mr. Willis, or yours, Mr. Scherer, that I am any less of an American than anybody else. I love my country very deeply, sir.
Why don't you make a little contribution toward preserving its institutions?
I feel that my whole life is a contribution. That is why I would like to tell you about it.
I don't want to hear about it.
…
Did you participate in a program at Wingdale Lodge in the State of New York?
Again, I say I will be glad to tell what songs I have ever sung, because singing is my business […] But I decline to say who has ever listened to them, who has written them, or other people who have sung them.
Did you sing this song, to which we have referred, "Now Is the Time," at Wingdale Lodge on the weekend of July Fourth?
I don't know any song by that name, and I know a song with a similar name. It is called "Wasn't That a Time." Is that the song?
Did you sing that song?
I can sing it. I don't know how well I can do it without my banjo.
…
I want to know whether or not you were engaged in a similar type of service to the Communist Party in entertaining at these features.
I have sung for Americans of every political persuasion, and I am proud that I never refuse to sing to an audience, no matter what religion or color of their skin, or situation in life. I have sung in hobo jungles, and I have sung for the Rockefellers, and I am proud that I have never refused to sing for anybody. That is the only answer I can give along that line.
…
I hand you a photograph which was taken of the May Day parade in New York City in 1952, which shows [a man] in a uniform with military cap and insignia, and carrying a placard entitled CENSORED. Will you examine it please and state whether or not that is a photograph of you?
It is like Jesus Christ when asked by Pontius Pilate, "Are you king of the Jews?"
Stop that.
Let someone else identify that picture.
…
Did you entertain at functions under the auspices of the American Youth for Democracy?
The answer is the same, and I take it that you are not interested in all of the different places that I have sung. Why don't you ask me about the churches and schools and other places?
That is very laudable, indeed, and I wish only that your activities had been confined to those areas. If you were acting for the Communist Party at these functions, we want to know it.
I said that I should be glad to tell you about all of the songs that I have sung, because I feel that the songs are the clearest explanation of what I do believe in, as a musician, and as an American.