Zbigniew Karkowski, a Polish experimental musician whose work amplified the boundaries of noise music — and also its volume — died today, according to his friend and collaborator Anton Lukoszevieze. He had been diagnosed with pancreatic cancer just 10 weeks ago. He was 55.
Karkowki was regarded in experimental-music circles as one of noise music's most fearlessly extreme practitioners. Stories circulate that his music once cracked a toilet at San Francisco's Bloody Angle Compound studios; a 2001 performance at Montreal's FCMM, playing needle-nosed sine waves tuned to the resonant frequency of the room, sparked a fire in a speaker and sent chunks of the ceiling tumbling to the floor. But he was also known as one of noise music's most contemplative thinkers. (When a reporter asked him if he was afraid of damaging his hearing, following the FCMM performance, he replied, "Sound is like a wild animal; it will only hurt you if you are afraid of it.")
Born in Krakow in 1958, Karkowski studied music and technology in Sweden and the Netherlands. In addition to his trio Sensorband, with Atau Tanaka and Edwin Van Der Heide, he collaborated with Aube, Francisco López, Xopher Davidson, Daniel Menche, and many other experimental-music heavyweights. For all the technological rigor of his compositions, his work was directed at a metaphysical understanding of sound and being that verged on the mystical. In a 1992 essay entitled "The Method Is Science, The Aim Is Religion," he wrote (emphasis his):
"[I]t seems that all the forms existing in the universe: plants, trees, minerals, animals, even our bodies have their shape created by resonating to some specific frequencies in nature. In a very real sense then, at the core of our physical existence we are composed of sound and all manifestations of forms in the universe are nothing else but sounds that have taken on a visible form. The music must become aware of the subtleties of its effects. There is no doubt that the body metabolism functions primarily via a combination of electrical frequencies, pulse rates and biochemical hormones. The brain is dependent on input. There is nothing else but sound, all that exists is vibration. My goal is to expand music until there is nothing else but music. If an idea can be proposed, it can also be realized. Nothing that's ever said is final, assume that there are always other possibilities.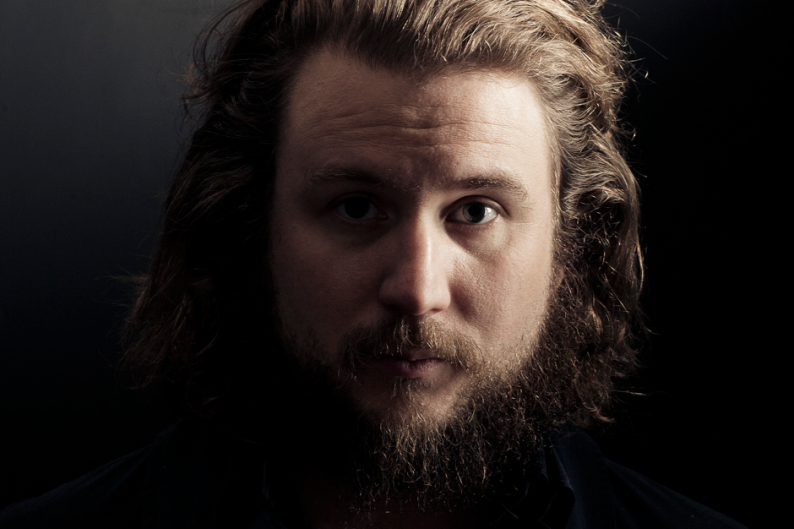 Where language ends, music begins."
https://youtube.com/watch?v=-2qQVKnTsIs%3Fhl%3Den_US