5. Royal Teeth
"Can you tell Macklemore to be quiet?" Royal Teeth's Gary Larsen joked between songs. Actually, Calvin Harris was the offender, but Larsen's concern over sound bleed was echoed all day long at Voodoo. But nothing could harsh Royal Teeth's buzz as they bounced, jumped, pounded on drums, and sang wordless melodies, usually with an invitation for the audience to join them. The New Orleans-based band's explosive, buzzy lightness is Mentos in a Coke bottle, though Nora Patterson's ethereal voice adds wisps of melancholy. "We try to keep our sets as upbeat as possible," Larsen said to the surprise of no one. During the set-closing "Wild" — a song currently used in two commercials — the stage couldn't contain him. The energy took him to into the photo pit, where he shot a cellphone video of the crowd singing along.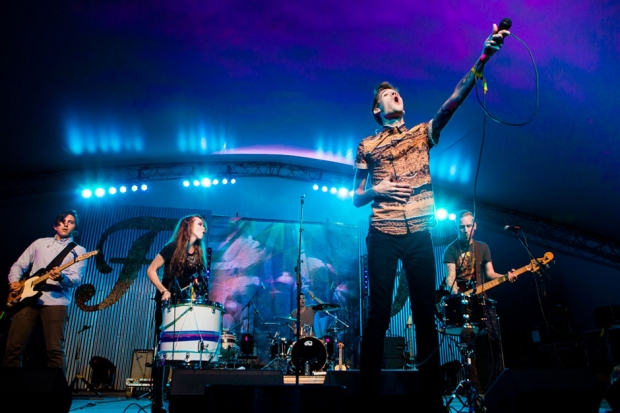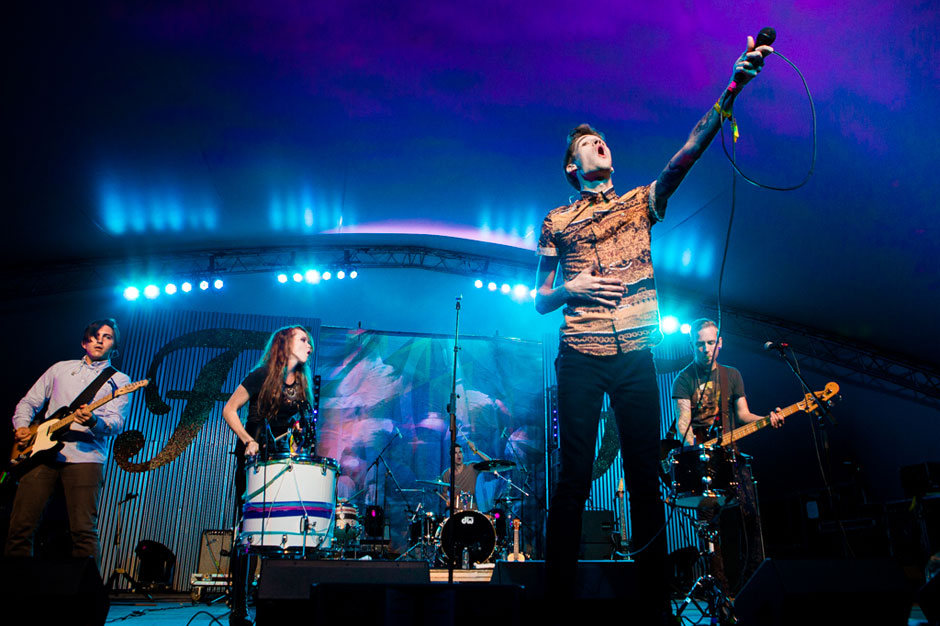 4. Boys Noize
Halloween may have been Thursday, but that didn't stop a young Hunter S. Thompson look-alike from stepping aggressively to Boys Noise, whose 6:15 set should be considered the actual opening of Voodoo's EDM stage. Sure, other DJs preceded him on the Le Plur Stage, but his industrial textures and face-shaking bass frequencies brought the crowd to life for the first time. The light show reduced him to a silhouette, and he was dwarfed by the size of the low-end — but it was clear that the crowd was more interested in the sound and lights than him. While those between the speaker towers throbbed, a lot of fairy princesses, Smurfs, and commandos were content to chill on the perimeter and treat Boys Noize as the background.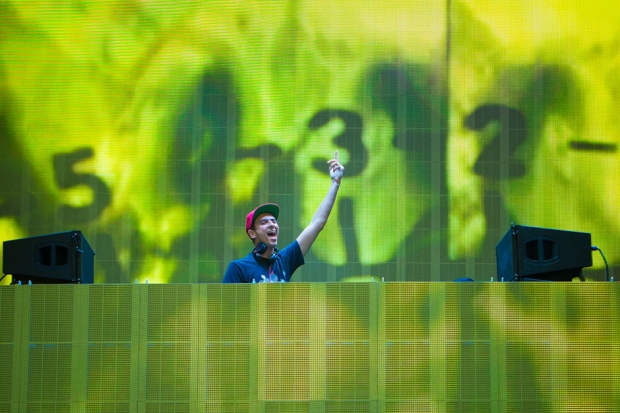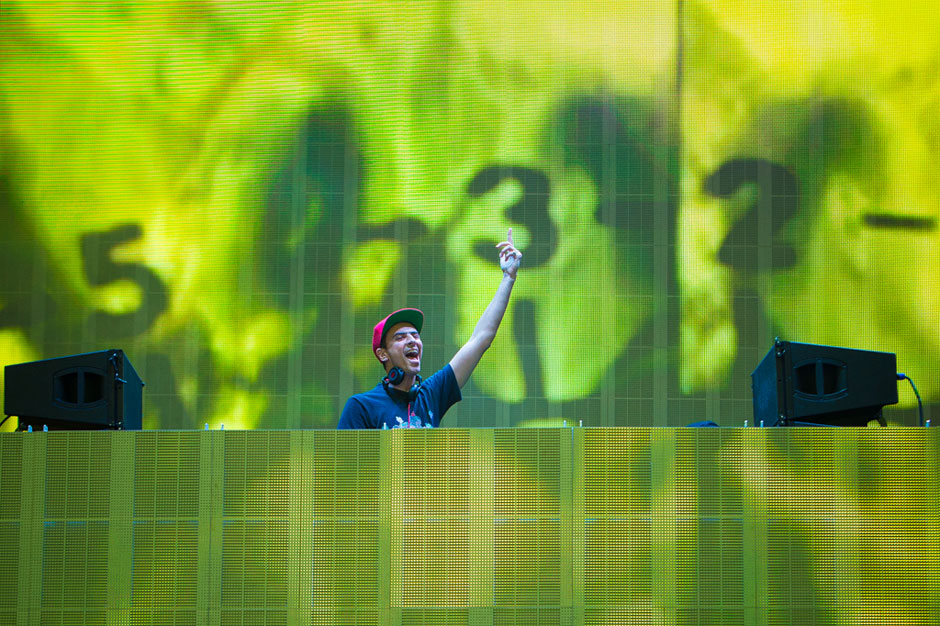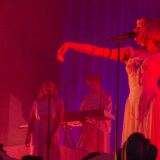 3. Desaparecidos
"Pretty much everything that's going to come out of my mouth is cynical or negative," Conor Oberst announced partway through Desaparecidos's thrashing set. By that point, he'd kissed off EDM — "EDM stands for Erectile Disfunction Music" — Hot Topic, and liberal politicians, and the efforts to demonize Latinos was next. "This is called 'MariKKKopa' with three Ks, son," he announced. Oberst matched the confrontational, agitprop lyrics with pissed-off musical and vocal ferocity, substituting raw intensity for nuance. Each song's explanation made it clear that the point of this batch of songs is to spread the word; the music is just the firestarter.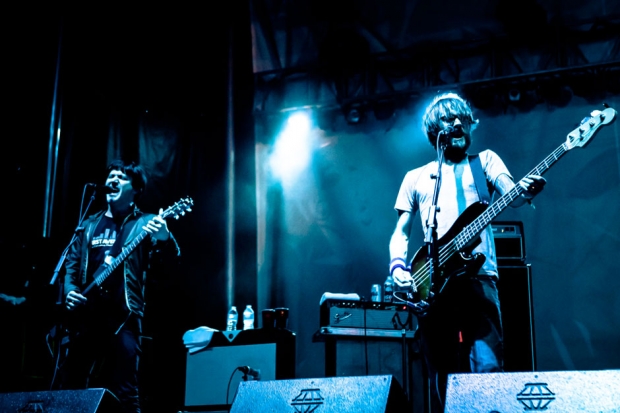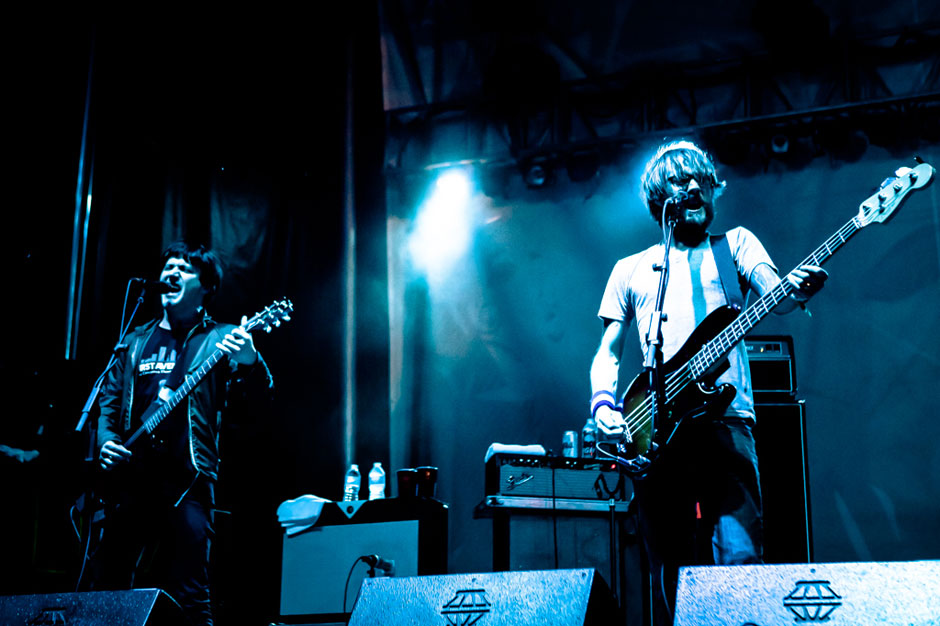 2. Shovels and Rope
The husband and wife alt-country team Shovels and Rope made Voodoo's main stage seem as intimate as a front porch. Cary Ann Hearst and Michael Trent swapped vocals, guitars, drums, and looks, often singing into each other's eyes. The set was hardly moony, though. They play hard and rowdy, as was the case on their cover of "Little Black Star" by New Orleans' Hurray for the Riff Raff, which segued into Wreckless Eric's punk classic "(I'd Go the) Whole Wide World." The set leaned heavily on 2012's O Be Joyful, but they included a new song, "The Devil is All Around." When the duo played the cover of Bruce Springsteen's "Johnny 99″ that they cut for Third Man Records, Hearst faltered and giggled, " I forgot the verse."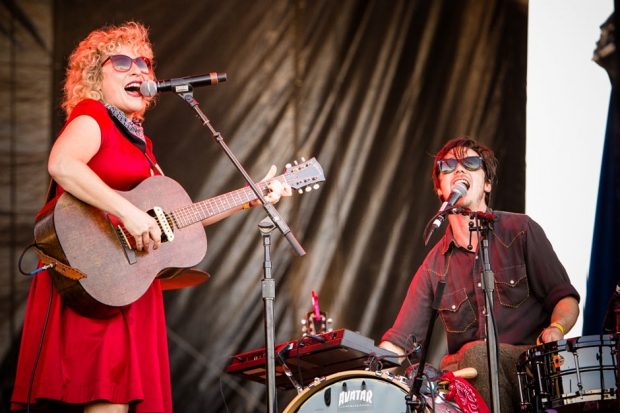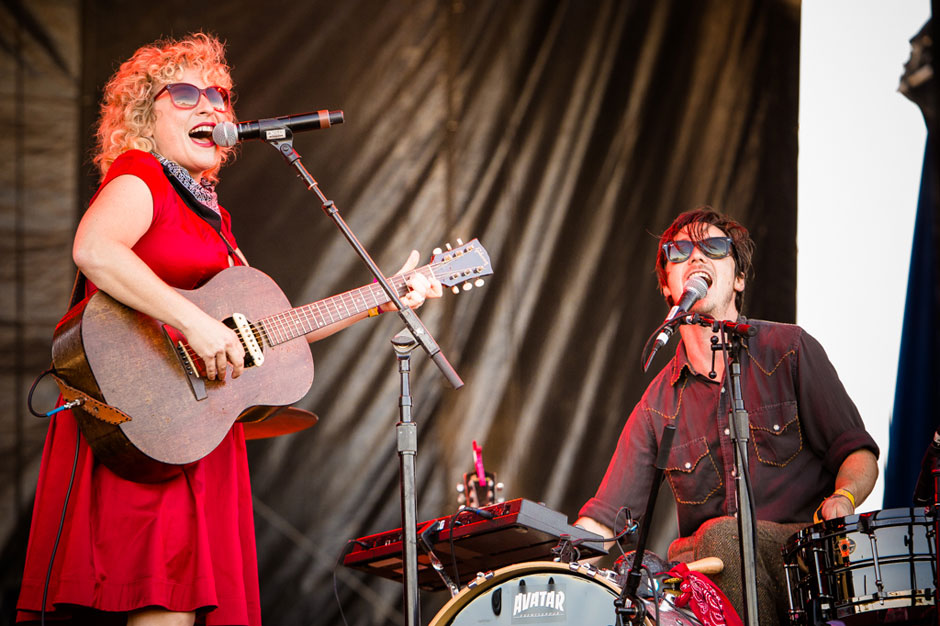 1. Pearl Jam
Pearl Jam's headlining set started emotionally when guitarist Mike McCready introduced Steve Gleason, the Washington state native who settled in New Orleans after his days with the New Orleans Saints ended. Stricken with Lou Gehrig's disease, the wheelchair-bound Gleason rolled to declare, in his computer-generated voice, "This is my hometown; this is my hometown band." Gleason's presence lingered throughout the show as McCready wore a Team Gleason T-shirt and Eddie Vedder, a wristband. Vedder later dedicated the show and 2006's "Inside Job" to Gleason and his family, and announced that the band let Gleason write the set list — which led to the inclusion of a quiet "Chloe Dancer" alongside a number of songs from the new Lightning Bolt.
Vedder was in a playful mood, asking the audience who'd been arrested in New Orleans, then added, "I should raise my hand," referring his own arrest for public drunkenness in New Orleans 20 years ago this week. He then gave out a phone number he said belonged to fellow Seattlite Macklemore, who opened for them tonight: "He'll pay your bail or give you $10 to buy some big, floppy, old man shoes."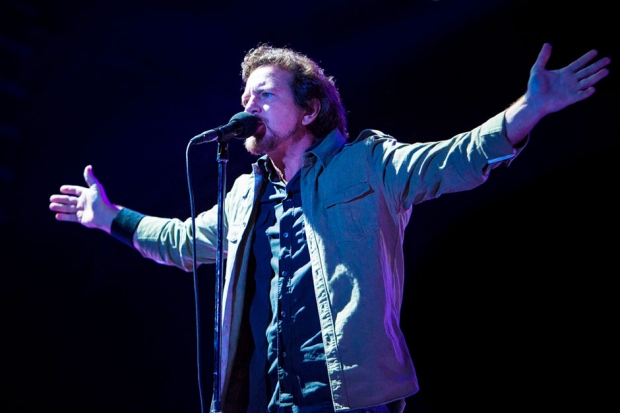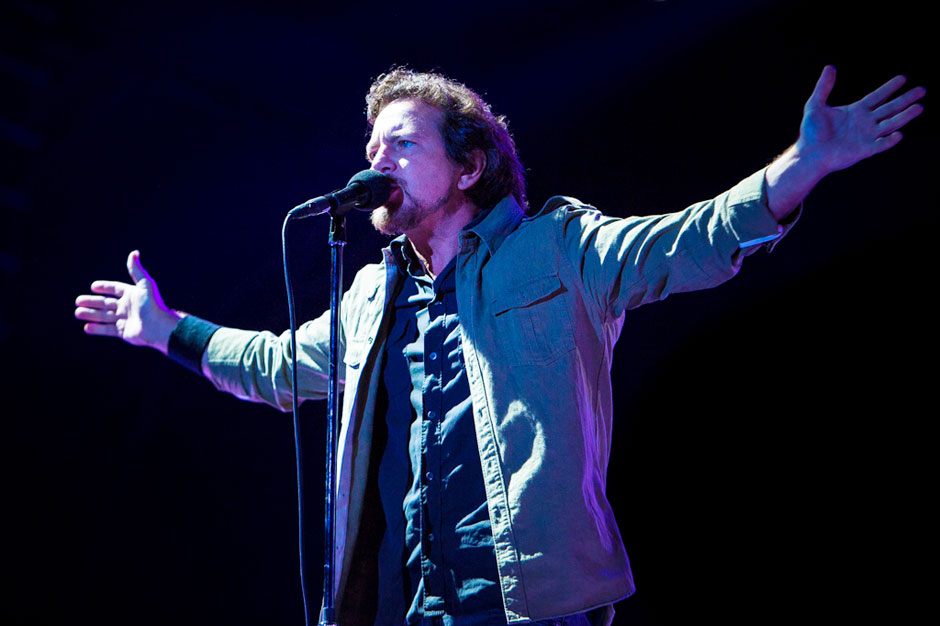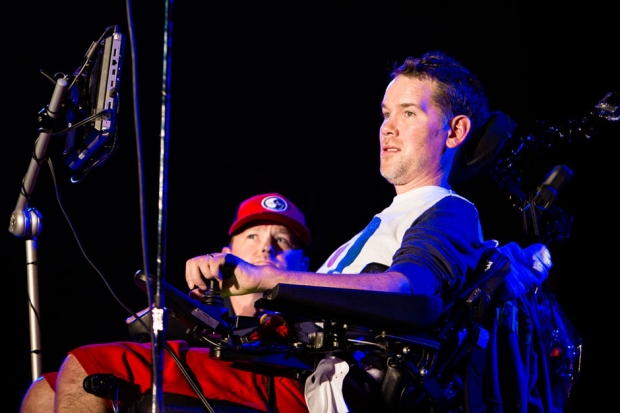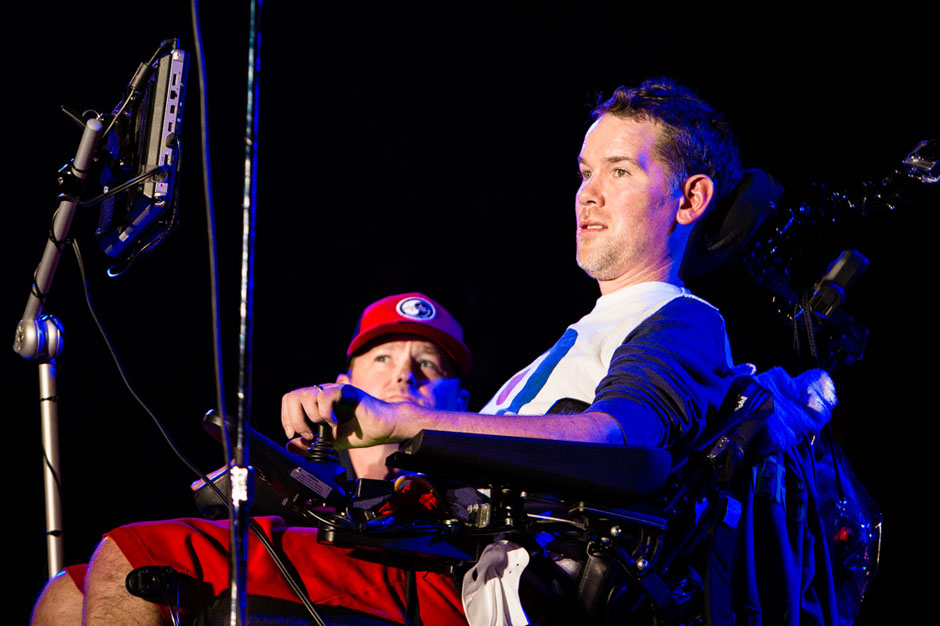 For more coverage on this year's top festivals, visit ToyotaSoundwave.com.