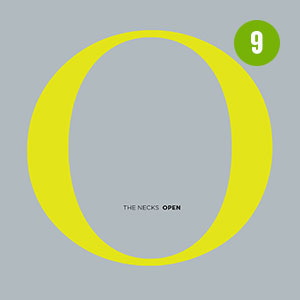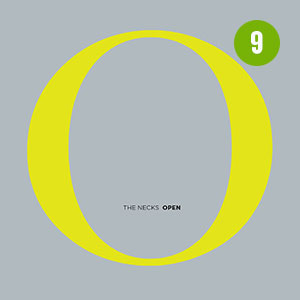 The Necks, Open (Northern Spy)
The most beautiful album of the year isn't by Bill Callahan or Haim or Boards of Canada or Susan Boyle, but by these Australian slowpoke-jazz cult heroes. The Necks have been creating mesmerizing, slowly unraveling improv for 25 years, but have enjoyed a recent revival thanks to some rare Stateside gigs, Nick Cave and M. Gira co-signs, and a living legacy in bands like Bohren and der Club of Gore and Dale Cooper Quartet. Their 17th record, and first in a partnership with NYC label Northern Spy, is a beaming, wall-to-wall gorgeous 68-minute journey of haunting mosquito buzzes, cymbal washes, nail-biting drum rolls, jingling chimes, and pianos that resonate and ring. With the speed of sunlight moving across a field, it's jazz for Eno heads, ambient for improv fans, and a molasses-slow chillout that works like sludge metal (only friendlier). Probably good for watching Gravity with the sound off.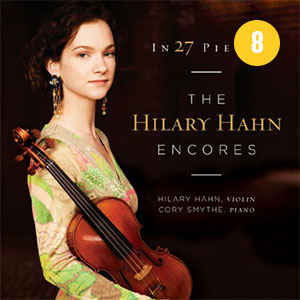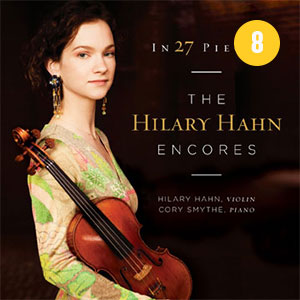 Hilary Hahn, In 27 Pieces: the Hilary Hahn Encores (Deutsche Grammophon)
The Grammy-winning hotshot violinist cold-called 26 contemporary composers (plus one crowd-sourced — barffff) to write her an original "encore piece," the usually flashy, short (here, roughly two to six minutes) pieces that put an exclamation point on a recital. With 110 minutes of material, and a laundry list of names both cutting-edge (Nico Mulhy, Elliott Sharp, Max Richter) and established (and at least four Pulitzer Prize winners), there's a lot to absorb here — but that also means lot to love. Though these pieces are often made for pyrotechnics, she handles them with graceful, delicateness, and no sense of danger whatsoever, even when Franghiz Ali-Zadeh or Christos Hatzis have her clutching at the uppermost portions of the violin's neck. Video-game composer Michiru Oshima supplies a song syrupy enough for a first dance ("Memories"). Richard Barrett turns the instrument into a noisemaking device ("shade"). Anver Dorman supplies a manic Stravinsky-gone-gypsy-punk broadside with the same push-pull rhythms that guide bands like Dillinger Escape Plan. And Mason Bates runs bluegrass chords like John Adams stumbling into a Coen Brothers film.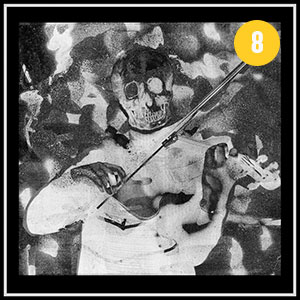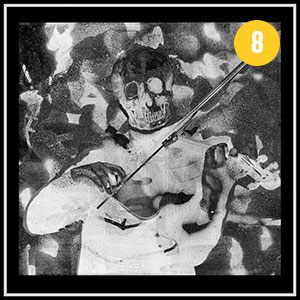 Gabriel Saloman, Soldier's Requiem (Miasmah)
Former Yellow Swan Gabriel Saloman has abandoned the glass-half-full drones of last year's shimmering Adhere in favor of weightier, more troubled, more cinematic work. Gorgeous, ambitious, and wide-reaching, it's almost impossible not to see this as a protest record — the four song titles are "Mine Field," "Marching Time," "Boots on the Ground," and "Cold Haunt" — as he plays a completely broken snare-cadence sloppier than an #occupy drum circle. For those who didn't want Tim Hecker to fall into a Knife-like abyss in 2013, the somber 18-minute opener plays like his tender Dropped Pianos before slowly evolving into a nebulous cloud of howls and ominous sub-bass. By the end, this journey concludes as simple, old-fashioned guitar agony, because some things never change.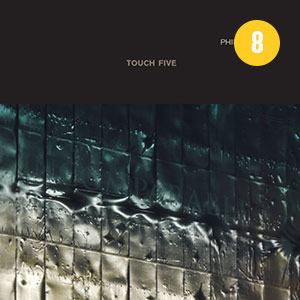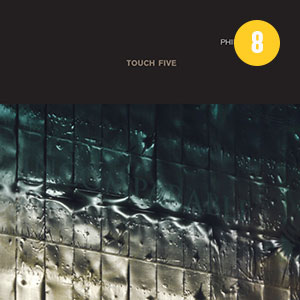 Phill Niblock, Touch Five (Touch)
The master of microtone gets a little sentimental on us. He calls the 30-minute (and multi-tracked) solo-cello drone "FeedCorn Ear" "celestial," but it's also cuddly and inviting and warm, like watching sunlight through an open curtain; 28-minute B-side "A Cage of Stars" is basically its "Winter Version." The second disc is three takes on the 23-minute "Two Lips," one performed by Dither (a blazing guitar group, though you won't be able to tell here), and all boasting zone-out/drone-out penetrating sine-on-sine madness vibes like three camera angles on a swarm of bees.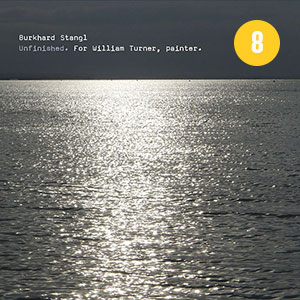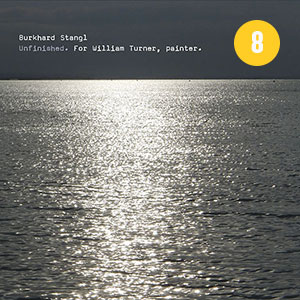 Burkhard Stangl, Unfinished. For William Turner, Painter (Touch)
Austrian Fennesz conspirator and guitar-harmonics enthusiast Burkhard Stangl patiently taps into all sorts of modern blissmaking: the new school of Fahey pluckers (he's like William Tyler on lean), the current era of drone dungeon masters (he's like Tim Hecker if he only saw Autumn afternoons), and the field recordings of the Touch crew (here he chases waterfalls, lets the wind blow).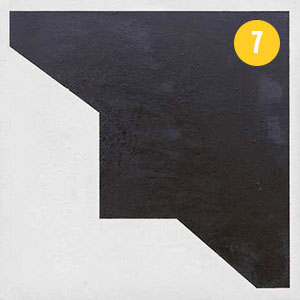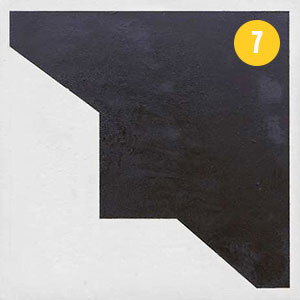 ÄÄNIPÄÄ, Through a Pre-Memory (Editions Mego)
This collabo between two bleakbuster franchises — Stephen O'Malley, SunnO)))'s over-the-top distortion pedal abuser/metal expressionist, and Mika Vaino, Pan Sonic's over-the-top distortion-pedal abuser/electronic expressionist — is actually surprisingly subtle. O'Malley rides those Melvins chords like a mantra, while Vaino's beats slap and squish like elephant seals. This movie-length ghosts-against-the-machine creeper is more haunted house than blood on the dancefloor — either the weakest Godflesh album ever or the hardest Gas album ever.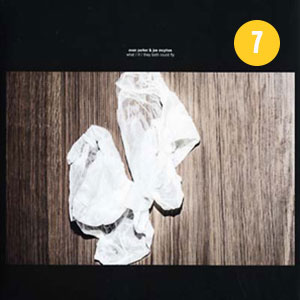 Evan Parker & Joe McPhee, What / If / They Both Could Fly (Rune Grammofon)
These two living legends of boundary-trampling freer-than-free-jazz saxophone spend this 40-minute improv workout — recorded at Norway's Kongberg Jazz Festival — either gracefully dancing together or spastically breakdancing by themselves. It takes about five minutes to turn into an all-out battle, an angry argument of staccato bleats and furious runs one-upping each other, and soon it sounds like friendly laughs or a good drunken cry. Only their second time on record together, you can hear a conversation develop and evolve. The final track, "They Both Could Fly" is an absolute bait-and-switch, since it's mostly mournful drones and pained squeaks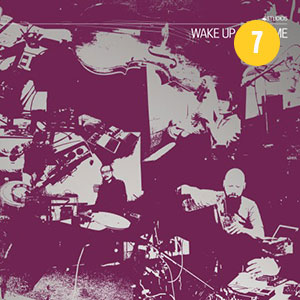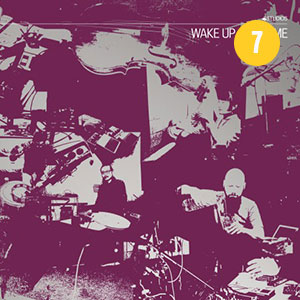 C. Spencer Yeh, Okkyung Lee, and Lasse Marhaug, Wake Up Awesome (Software)
Three drone titans get in the fishtank for OPNs Software label. Far from the "11:30 a.m. Roadburn set recorded into an iPhone" that the title might imply, this is a full studio collaboration of prepared and improvised cello torture and meticulous electroacoustic agony. If anything, this record almost has too many good ideas: At different points it sound like a house record spinning on a trashcan lid, Stockhausen performed by hungry wolves, dark-ambient at the disco, or an ambient-sample party. But mostly — and most effectively on the 82-second "Throw Down the Fishcake" — its slapping and swarm-building sounds like Krzysztof Penderecki stumbling into the Merznoise age.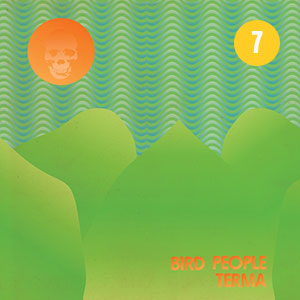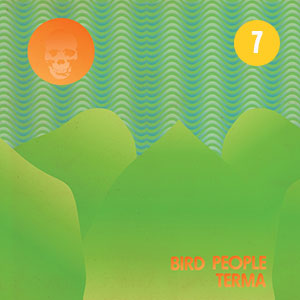 Bird People, Terma (Jehu and Chinaman)
One-man Viennese space-fi cassette (ed. 50, but readily available as digital) of growling, Growing-style Crayola drone and Casio bloops. If darkwave was made of rainbows; if Sun Araw wanted to suffocate you instead of transport you.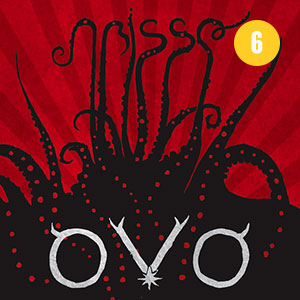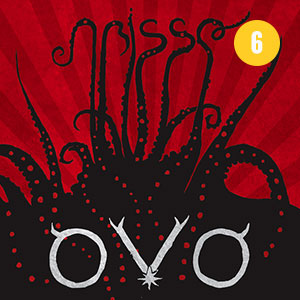 OvO, Abisso (Supernatural Cat)
At it's best, OvO's Abisso is the sludge-funk (sludge-fuck?) Fuck Buttons, a noise band succumbing to dancable rhythms and derring-do, a great rock band that would sound like Big Business if the vocals weren't rat yelps and tiger growls and Yoko gurgles. At it's worst. it's an aimless hodgepodge of ideas punctuated by rat yelps and tiger growls. The Italian duo shines brightest when teaming with others: Khanate frontman Alan Dubin stops by to make some doom Mazzy, and the whole of Carla Bozulich's Evangelista band has an eight-minute Siouxsie-metal séance that is what the Metallica/Marianne Faithfull team-up should have been.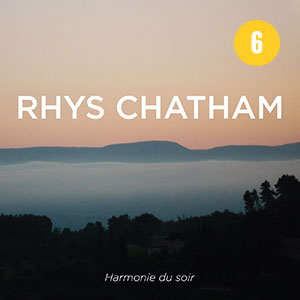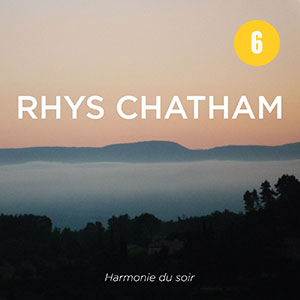 Rhys Chatham, Harmionie du Soir (Northern Spy)
The six-string mountain-maker returns to the six-guitar assault that made him a living legend of transcendence. It's assuredly gorgeous, but not exactly the most radical update on a 36-year-old formula: a little slower, a little stiffer, basically a two-minute Wire song extended into 22 minutes, the mysterious "Hard Day's Night" opening chord rewritten as fireworks, Sonic Youth rebooted as a sugary Saturday morning cereal. Better stick to the nine-minute "digital-only bonus track," "Drastic Classicism Revisited," wherein Rhys cuts loose like a demented, shaggy Pere Ubu with Brooklyn session dude Ryan Sawyer and the many overdubbed guitars of San Augustin's David Daniell.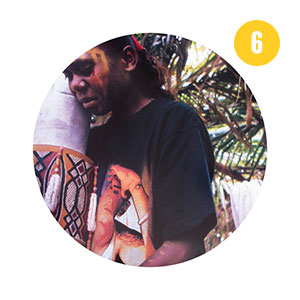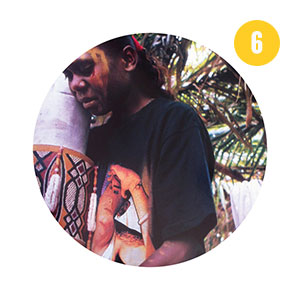 Ahnnu, Battered Sphinx (NNA Tapes)
Los Angeles producer evokes the broken, hazy, flying-saucer-attacked samplambient glug glug of Fog or cLOUDDEAD had they lived through the chillwave age — no wonder Stones Throw has taken a vested interest. Though this c27's cobwebs-in-the-attic clutter-gurgle might only make you nostalgic if you remember Victrolas.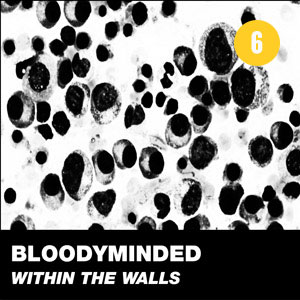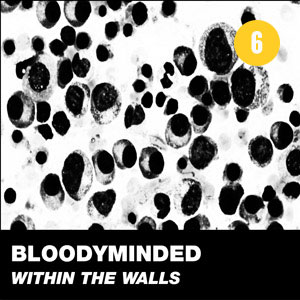 Bloodyminded, Within the Walls (BloodLust!)
Long-standing power-electronics fang-sharpeners go the Wolf Eyes route for a couple of songs here ("All the Cities are Occupied," Locrian cover "Inverted Ruins"), often opting for desolate landscapes instead of the confrontational blast of their last album, in 2006, which opened with a song called "Visiting an Ex-Girlfriend in the Hospital (AIDS Ward)." These tracks create dissonance — not in a harsh way, but in a low-key, lightweight-nauseating way, Davy Jones music of creaking boards and blackened seas and sounds that swell and fall. In the more grueling parts, the five members create a dense tapestry of swirling feedback, and a multiple-vocal assault they say is inspired by bands like Extreme Noise Terror and Crass. The rest depends on your tolerance for Whitehouse-gone-Pantera yells of "Repentence! Humiliation! Confession! Shame! Regret! Guilt! Shame! Regret! Guilt!"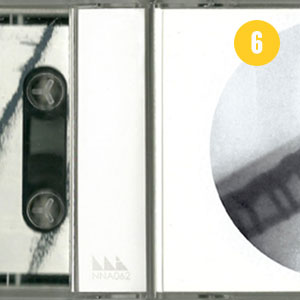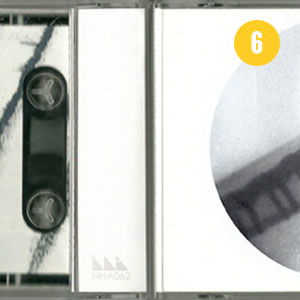 Jason Leecalleet, Archaic Architecture (NNA Tapes)
The New England noise merchant behind one of 2012's more penetrating buzzkills, Songs About Nothing, returns with a cassette of slow, uncomplicated washes of synth and organs. Side A ultimately crumbles into geologic dust, Side B goes Phantom of the Opera, and the whole 40 minute ordeal is hypnotic, but probably wouldn't get him signed to Kranky's D-league.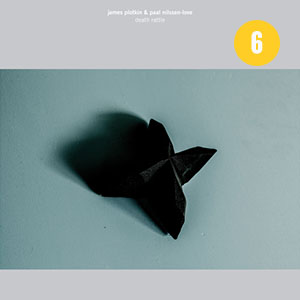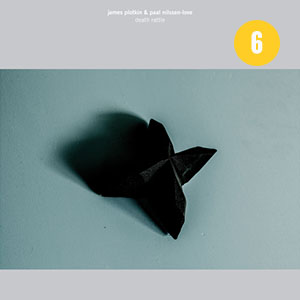 James Plotkin & Paal Nilssen-Love, Death Rattle (Rune Grammofon)
Possibly the first "jazz" project from avant-sludge gadfly James Plotkin (Khanate, Phantomsmasher). He's no stranger to working with others — this being his 14th collaborative project since 1988, by our count — but he traditionally teams himself with doomy ambient drifters, doomy noise agitators, doomy electro-dubsters, and, of course, doomy metal doomsdayers. This time he recruits Norwegian gonzo drummer Paal Nilssen-Love (the Thing, Kan Vandermark, etc.) and ominously plays side-saddle as the drummer does a jazz-on-julienne torrent of activity that's more Death Grips than Brötzmann's Die Like a Dog. Painting in Earth-tones, Plotkin mainly provides mood and a canvas for Nilssen-Love to go berserker, ultimately sounding like sloppy, unhinged Lightning Bolt ("Cock Circus") or sloppy, unhinged Rangda ("The Skin, the Colour").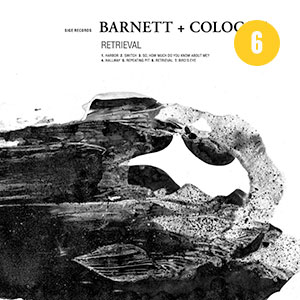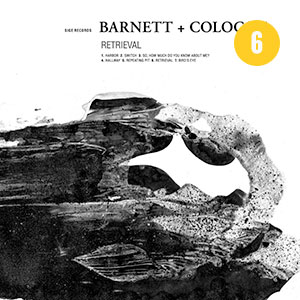 Barnett + Coloccia, Retrieval (Blackest Ever Black)
Faith Coloccia (of romantic dark-ambient duo Mamiffer) and Alex Barnett (of Chicago bummer-drone crew Oakeater) join forces for a grave '80s horror movie on Blu-Ray where the synths are unreasonably clean and pristine as they veer into dark woods — which means sometimes it sounds like it's shaking the "chill" from the new wave of marshy keyb-gloom, and other times sounds like Dan Deacon covering the Exorcist theme.
Brutal Truth / Bastard Noise, The Axiom of Post Inhumanity (Relapse)
Nothing especially groundbreaking on the very solid Bastard Noise side of this split — the longtime gurgle vet(s?) let loose once again on a toy chest of Alien vs. Predator apocalypse fartmakers (although — hello, 2013! — one of the songs has the word "frack" in it). On the flip, grindcore vets Brutal Truth try their hand at extended noisescapes — an aimless crescendo of dark-ambient putt-putting, feedback crawling from the din, Warriors-come-out-and-play bottle clinks, and then — oh, fine, we'll let the drummer play something. With three different versions to choose — nearly 35 minutes on vinyl, a completely different 62 minutes pressed to CD, and the wildly indulgent 97-minute digital combo for true masochists only — it's best to support the Wax Renaissance, if only because space limitations curb the oppressive sameyness, and there's still copies of the pretty orange vinyl (ed. 200) available.