5 Best New Artists for October '13
From a pair of North Carolina synth-folk innovators to an eccentric, perm-touting Bay Area rapper to a trio of Missouri brothers out to prove that punk's not dead, here are five artists to know this month. PHILIP SHERBURNE AND BRANDON SODERBERG
1. 5 Best New Artists for October '13
1/6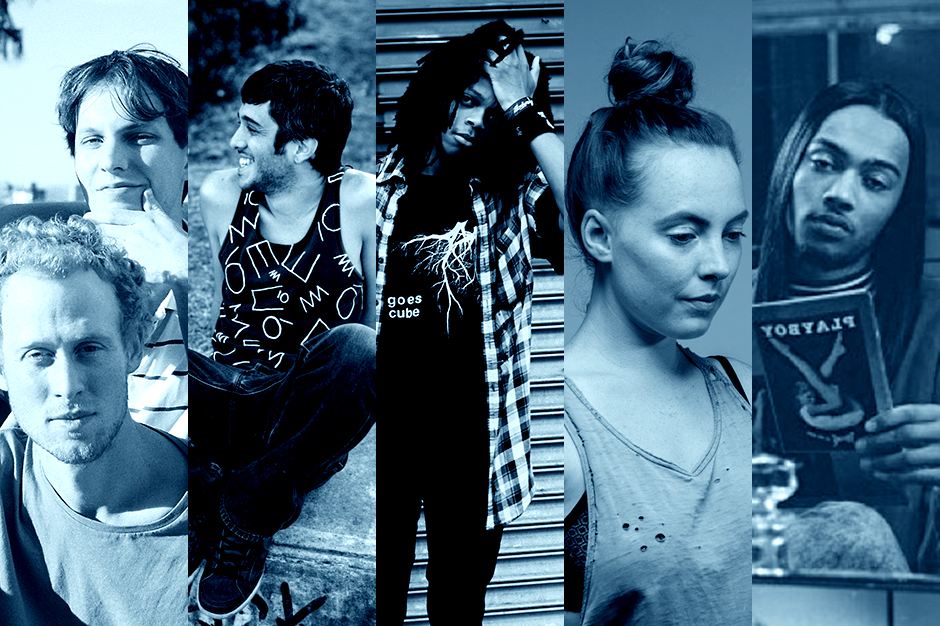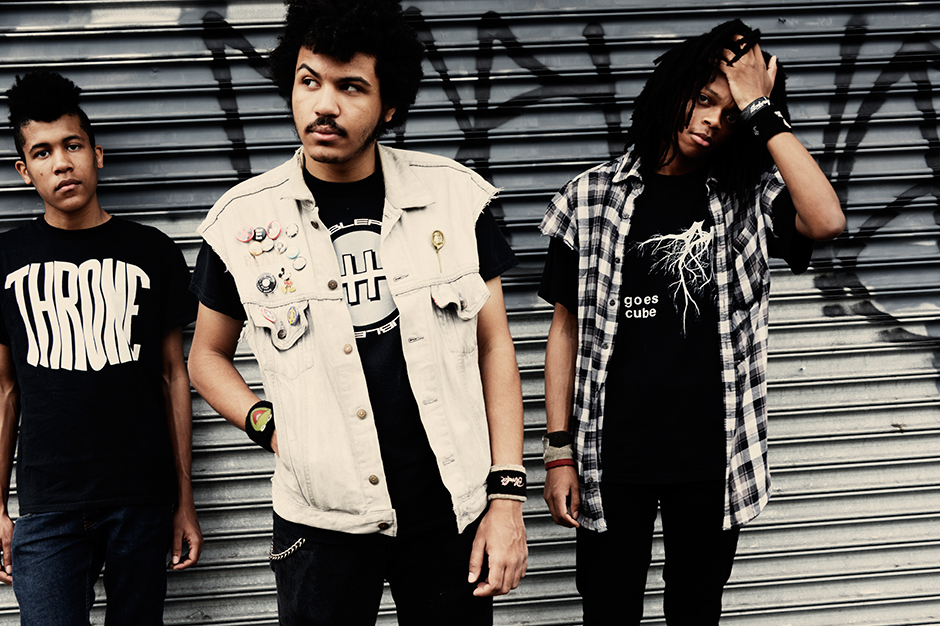 Who: Missouri trio giving Haim a run for their money as the tightest sibling act on the scene. But they're also the youngest: At 20, 18, and 15 years old, respectively, guitarist Dee, bassist Isaiah, and drummer Solomon are a collective 20 years younger than the Los Angeles sisters, which might explain why their chosen style is the eternal sound of teenage kicks — a relentless barrage of power chords, scrappy guitar solos, double-time snares, and whoa-oh-oh-oh choruses, topped off with vocals that often come uncannily close to Glenn Danzig's bellowed croon. With a pitch-perfect grasp of the melodic punk and hardcore of the late 1970s and early '80s, Radkey prove not only that punk's not dead, but that at this rate, it's never going to reach drinking age. The Descendents would approve.
Sounds Like: The Misfits, the Damned, the Ramones
Where to Start: The hey-hey-hey-encrusted "Romance Dawn," off their upcoming Devil Fruit EP, and the short, sharp, shockingly effective Cat & Mouse EP, from earlier this summer.
Who: A Medellín, Colombia-based producer with a hearty appetite for busted-up machine rhythms and a well-nigh necrophilic fondness for the lo-fi dance music of yore. Ironically, Sebastian Hoyos' alias translates as "Healthy," but you wouldn't guess it from the pitch and roll of his sleazy, queasy take on hip-house and electro. To the contrary, it's not hard to imagine that this member of the Cómeme collective has logged plenty of hours convulsing along to Mu's "Let's Get Sick" and Cajmere's "Nasty," perfecting his ill communication one sandpapered handclap at a time.
Sounds Like: Phuture, I-F, Green Velvet
Where to Start: The lurching, squelching, nonsense-rapping "Chupa" makes a fine introduction to his twisted worldview, but he really shines on his self-titled debut album, out October 28.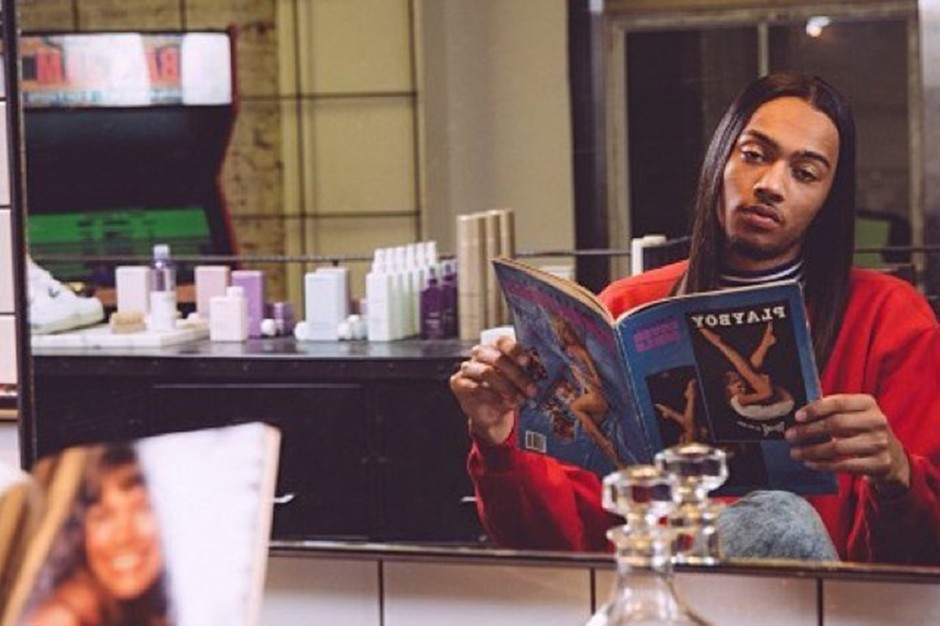 Who: A snarling, perm-sporting pimp rapper from Berkeley, California, birthed out of the same oddball camp that gave us cloud rappers Main Attrakionz. 100S is both aggressively nostalgic for the chanting regional rap of the '90s and very much of the Internet, thanks to an ear for gossamer, druggy production, primarily from producer Joe Wax. Last fall's Ice Cold Perm was an impressive, carefully curated, no-holds-barred debut, affording the eccentric rapper a higher profile. As a result, he's appeared in an iPhone commercial along with MaZ's Squadda B, and is featured on the soundtrack to Grand Theft Auto V.
Sounds Like: DJ Quik, Ice T, Main Attrakionz
Start With: "Life of a Mack," an atmospheric, ambient mean-mug from the Grand Theft Auto V soundtrack, out now.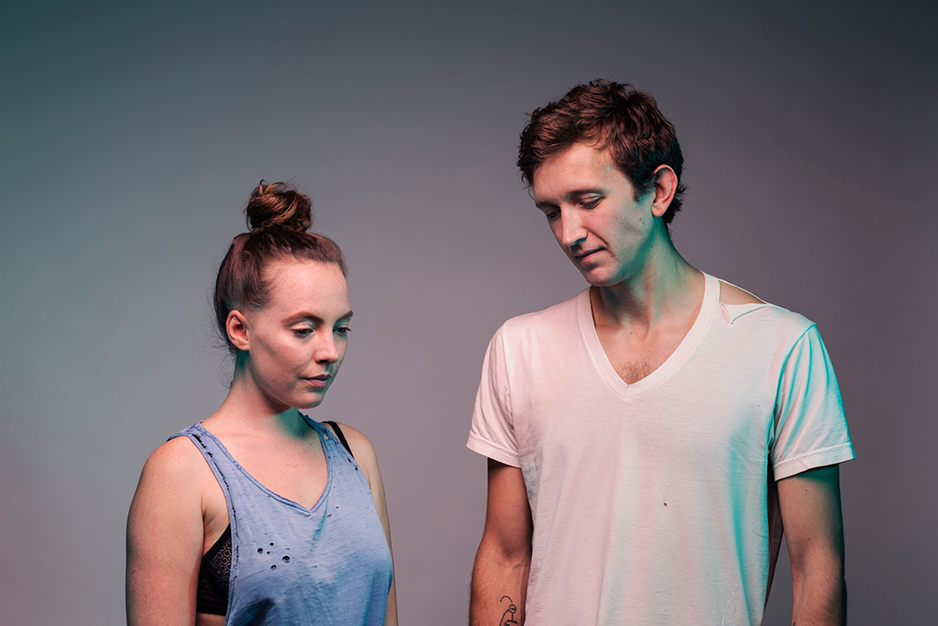 Who: Brash vocalist Amanda Meath of folkified indie singing trio Mountain Man, and Nick Sanborn, bass player for sprawling psych-folkers Megafaun. Their collaborative project sounds like lost Folkways recordings backed up by patient, slow-building blobs of synths and upside-down, inside-out dance music drums, with a little bit of (tasteful) dubstep wub. Imagine the Carter Family by way of Feist, remixed by Four Tet and you're close. An ambitious duo not content to stay in one genre or even one time period, Sylvan Esso sound distinctly contemporary and strangely timeless at the same time.
Sounds Like: Bat For Lashes, Cat Power, Volcano Choir
Start With: "Play It Right," a shuffling, fragile skronk of inverted electro pop, off the "Hey Mami"/"Play It Right" single, out now.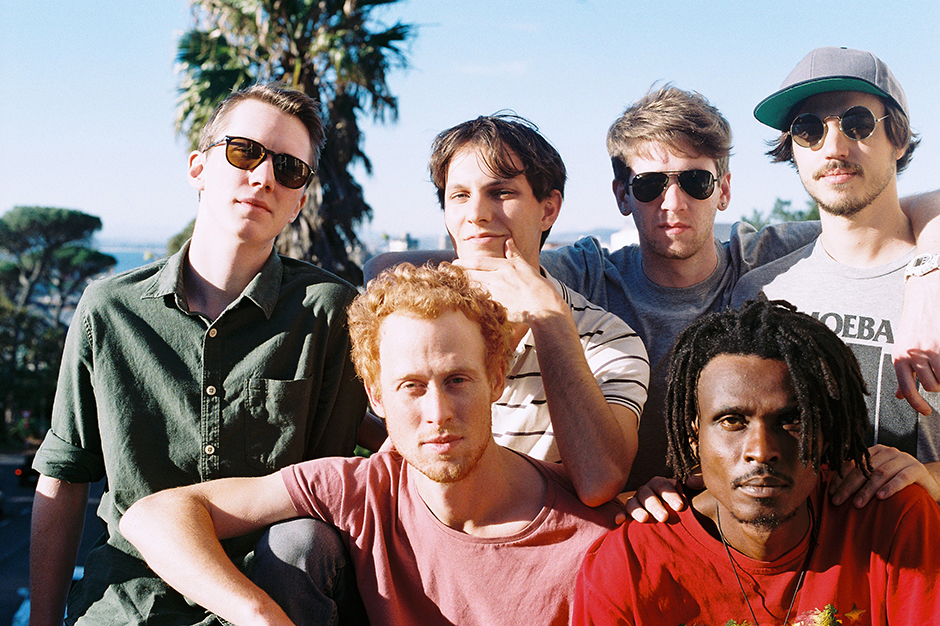 Who: Cape Town, South Africa-based instrumentalist, beatmaker, and polyglot genre-hopper John Withers, who, together with Rwandan vocalist Emmanuel Nzaramba, as John Wizards, creates placeless music that builds on familiar "world music" signifiers by latching onto the wherever-whatever sound-devouring attitude of the Tumblr generation. Withers works in advertising, creating jingles and sound-alikes for commercials, a pursuit that John Wizards certainly reflects in the grab-from-anywhere nature of their compositions, even though the former's left behind the pandering elements of his day job for an exploratory style that touches on dub, cloud rap, post-disco, and Afrobeat.
Sounds Like: John Talabot, Sinkane, The Very Best
Start With: "Lusaka By Night," a dubbed-out, delicate, Auto-tuned almost ballad, off their self-titled album out now on Planet Mu.