The Polo Grounds Studio in New York City's south Bronx is tucked into the sixth floor of a drab, unassuming building that rises above the shadow of the Third Avenue Bridge, just a few hundred feet north of the Harlem River where the five-lane highway splits east. The recording studio itself — a sizable room with two large couches and red and white stripes overlaying grey walls — has personality compared to the building's exterior, but is likewise generic. A stack of rusty lockers makes the space feel oddly transitory. It is here where many people hope A$AP Ferg, the next rapper out of A$AP Rocky's crew, is working his way to stardom.
Born Darold Ferguson Jr., Ferg has spent much of 2013 in this studio recording his debut album Trap Lord, which is set to be released on August 20 via A$AP Worldwide and Polo Grounds Music. That it's an album and not a mixtape is an important distinction to Ferg and his team, who have taken to Twitter recently to implore that the difference be recognized. For an unestablished MC this is mostly splitting hairs, but Trap Lord is rap music imagined on a grand and cinematic scale.
"I just wanted to make music from my dreams," he says. "I envisioned my visuals being as if I had my own Universal Studios in Harlem." The sentiment is sweet and almost innocent, but he is speaking plainly, as if his visions are a formality. "I wanted to see movie shit done in Harlem, like crazy shit. I'm not talking average. I'm talking special effects and shit."
The 24-year-old Harlem native quickly emerged from anonymity as a voice to watch with his startling verse on "Kissin' Pink," a track off Rocky's 2011 mixtape Live.Love.A$AP. On a tape that established Rocky as a singular figure of hip, stitched-together influences, Ferg still felt like a revelation, dancing onto an explicit Texas throwback track with a loopy flow that nodded at both Big Moe and Bone Thugs-N-Harmony. With one verse, he notched the tape's most memorable moment — pronouncing "cell phone" as "cell-a-phone" — and coined his own nickname: Fergenstein. After a few codeine-drenched one-off cuts ("Persian Wine" and "A Hundred Million Roses"), he scored a true underground New York City hit last year with the rattling "Work," which eventually got a star-studded remix.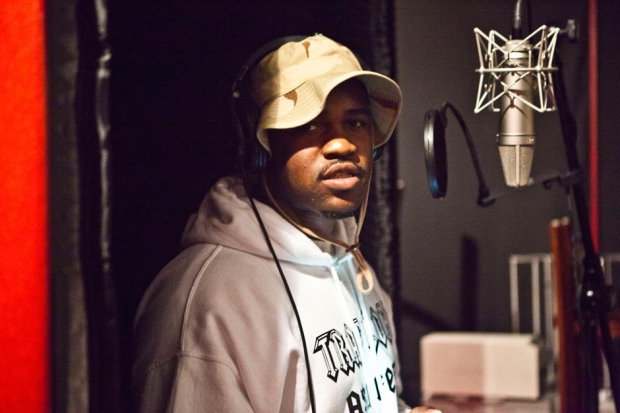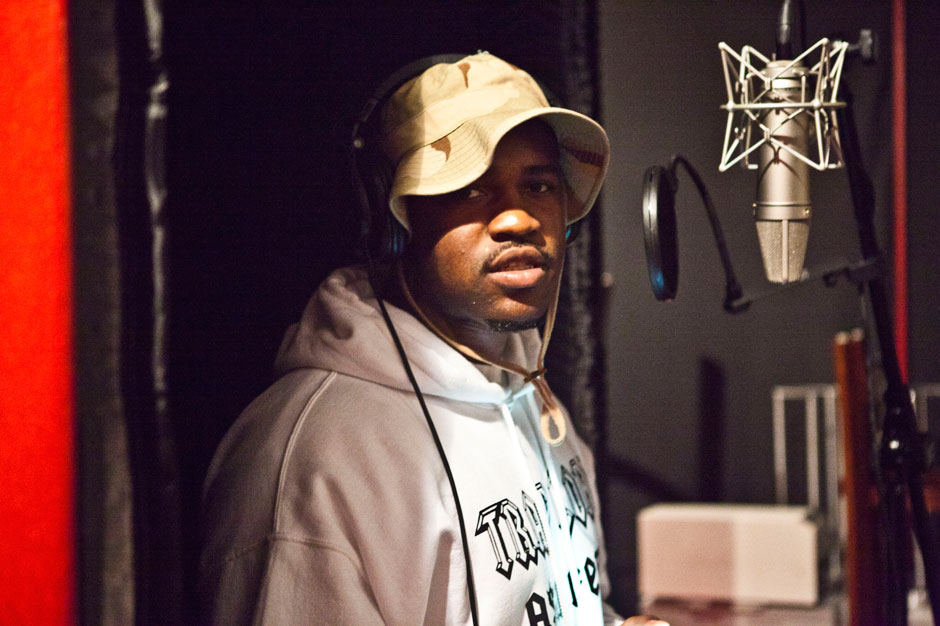 That song's success has informed the sound of Trap Lord, which Ferg previewed for SPIN on a Wednesday in early July. It is a punishing and aggressive album made for the streets and clubs, classic New York fight music with a Southern tempo trickled down from Waka Flocka Flame's sonic revolution. One track, "Fuck Out My Face," even features the three surviving members of Onyx, the Queens-bred group whose hardcore sound presaged Ferg a generation ago. But there is a distinct melodicism at play, even if Ferg's flow trends toward jagged and jumpy. It's part of what gives Trap Lord an unmistakably modern flare — and it also helps infuse a bit of levity.
"Rapping can be repetition sometimes," Ferg says. "Sometimes you gotta highlight your words in a certain kind of way. So I always was a fan of sing-rapping. It was always funny to me a little bit, and I think that being funny and being able to laugh, even at yourself, is a form of flattery."
The album closes with the slurry and distorted "Cocaine Castle," an epic that both stands out from Trap Lord's 12 previous tracks while also embodying the ethos behind it. According to Ferg, the song was inspired by the 1991 Spike Lee film, Jungle Fever. In the movie, the Harlem crack house where Samuel L. Jackson's character Gator gets high is named Taj Mahal — hence the title chosen by Ferg. Another track from the Trap Lord sessions was conjured by a shot of Tupac wearing 40 Below boots in Juice, though that song ultimately didn't make the cut.
The imagery is lofty, which may seem fitting considering the album is titled Trap Lord. But that is where the album comes back to hip-hop's essence: kids from the hood identifying and communicating with each other.
"'Trap Lord' is basically the writer of the hood," Ferg says. "It's the kid that's from the hood, from the trap, who's going to preach to his friends and his homies. Because they're not going to sit in no church. So they listen to me instead of going to a church, because I understand them, and that's really what the 'Hood Pope' is. I could talk to my people. I could talk to my peers."