Dr. Dre has a lot to answer for, and not just that Tupac Shakur "hologram." The hugely successful Beats by Dre headphones have spawned a gaggle of celebrity-branded cans. Soul by Ludacris? 50 Cent's SMA Audio 50? Jay-Z's Roc Nationa Aviators? Jeez louise, even the late Bob Marley's House of Marley. Maybe Headphone-Pac should be a thing, after all.
FixYa, a product troubleshooting resource, has culled through thousands of Q&A requests from its community of 30 million users to uncover the best and worst celebrity headphones. Bad news, Mr. Cent: You might want to stick with boxing. Sun is shining, Tuff Gong: House of Marley outperforms all Zion-based celebrity headgear. Irie!
According to FixYa's newly issued report, Fiddy's SMS Audio 50 headphones were the worst of the five brands under review. To wit: "Decidedly worse than Beats by Dre and Soul by Ludacris, the SMS Audio 50 is bursting with uninspiring music quality, overwhelming bass, and various other issues that make the headphone one of the most disappointing amongst celebrity headphones." Zing! The bulk of troubleshooting requests involved the phones' wireless function, so the report recommends Sennheiser RS 180 or the cheaper Sennheiser RS 160 as superior wireless alternatives.
At the other end of the scale were House of Marley. These headphones are designed to be eco-friendly, with a portion of profits going to charity. They also happen to be the celebrity-endorsed headphones with probably the best appraisals among FixYa users. "As with every product there are going to be some issues, but the quibbles here were fewer and farther in between than any other celeb headphone surveyed," the report concludes. The biggest chunk of complaints involved comfort, so Audio-Technica's headphones receive mention as another worthy option.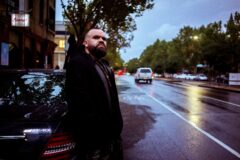 Beats by Dre, despite being the most popular of the headphones covered, were generally seen as overrated by FixYa users, who observed occasional buzzing malfunctions as well as uneven sound across different genres. Soul by Ludacris garnered wide praise among the FixYa community, though like Beats this brand generally works best for bass-heavy styles of music, the report finds. Both Beats and Soul were cited as lacking top-notch noise-cancelling technology; for that, the report suggests Bose QuietComfort Acoustic Noise Canceling Headphones instead.
And what about the Skullcandy Roc Nation Aviators, approved by none other than Jay-Z? Hova generally doesn't mess around in his business ventures, and these are evidently no exception. "There are some minor issues with the headphone, certainly, but this is one of the better values out there on the market today," the report says. One possible downside cited by FixYa users is that the headphones' malleability for different head shapes can cause them to become loose after prolonged listening. Also, oddly enough, Jay's cans lack the heavy bass of their celebrity rivals and work best for vocal harmonies and guitar-based music, the report says; hey, we know just the song. (For extra bass at a mid-range price, the report points to the Ultrasone PRO 900 S-Logic.)
This concludes our episode of Celebrity Headphone Deathmatch. Sorry, Curtis. Praise to Jah.