On Wednesday, Robin Thicke released the video for his new single "Blurred Lines." The song, which features T.I. and Pharrell, is another fun slice of throwback soul from the perpetually underrated Thicke, but that's not what's most important. No, the story here is the video itself — easily one of the most fun, hilarious, and ridiculous clips we've seen in forever. There are many, many great moments. We picked the 15 best, which include various .gifs of T.I. dancing.
15. The #THICKE hashtag
Which pops up frequently throughout the video. #THICKE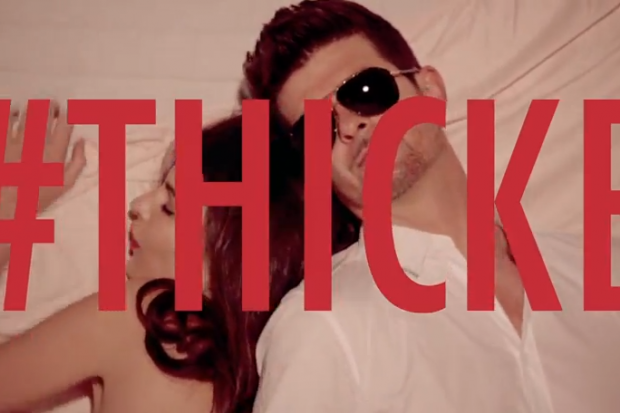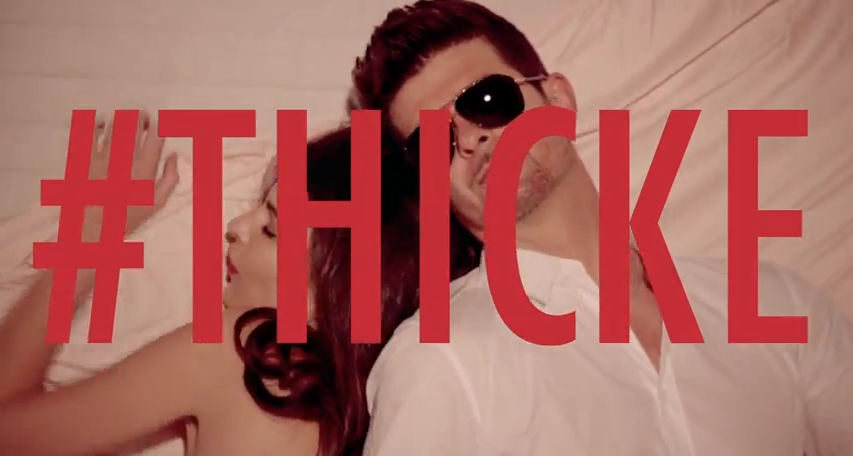 14. Whatever… this is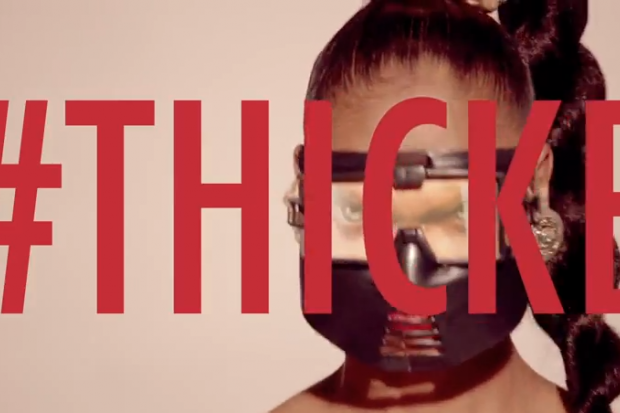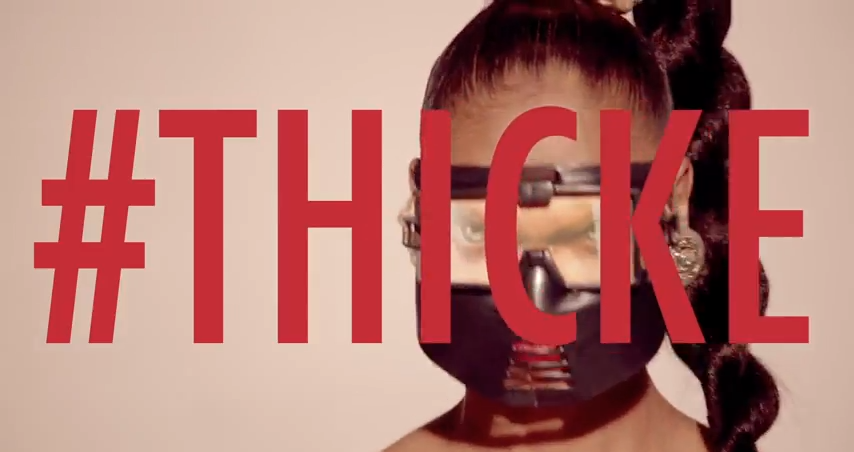 13. There's a goat
Pharrell really likes this goat.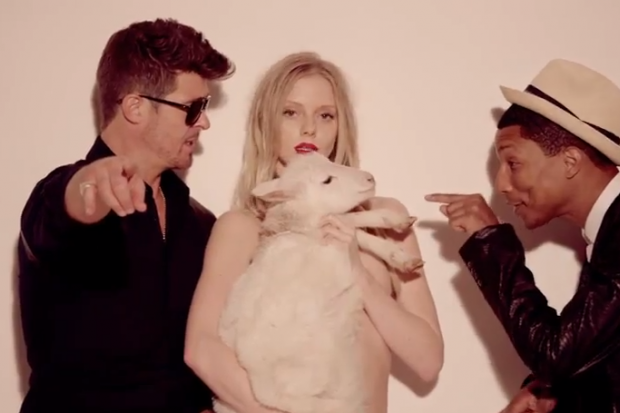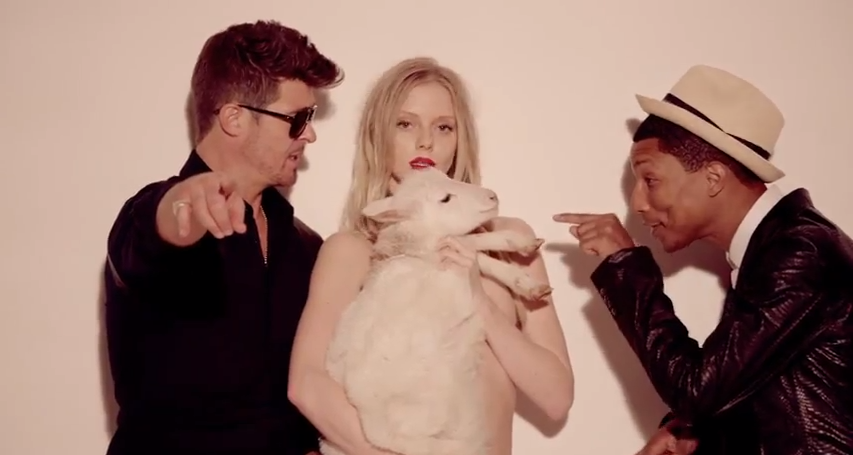 12. Robin Thicke pretending a woman's foot is a microphone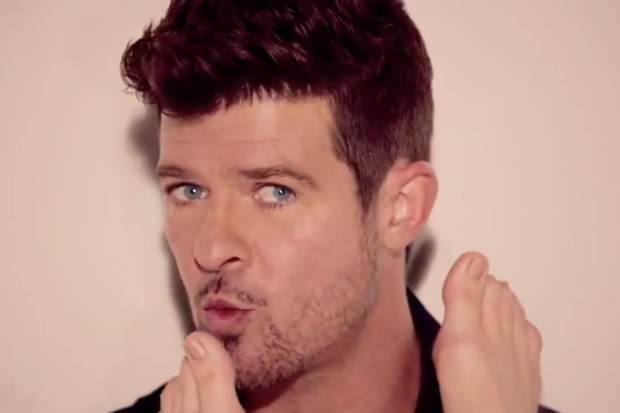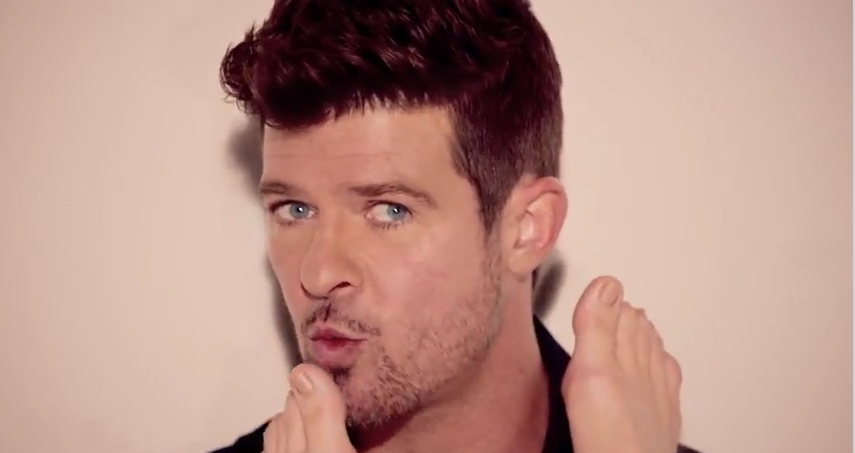 11. Pharrell making this face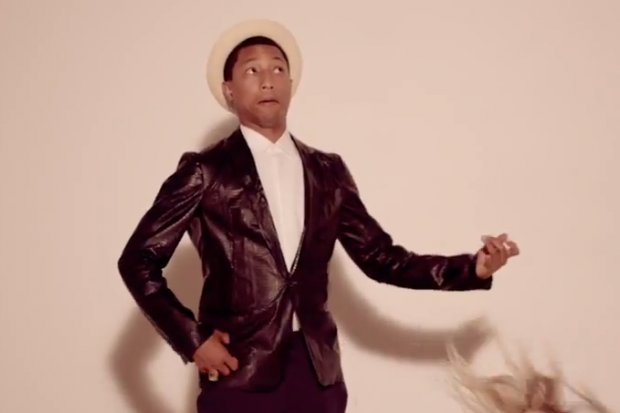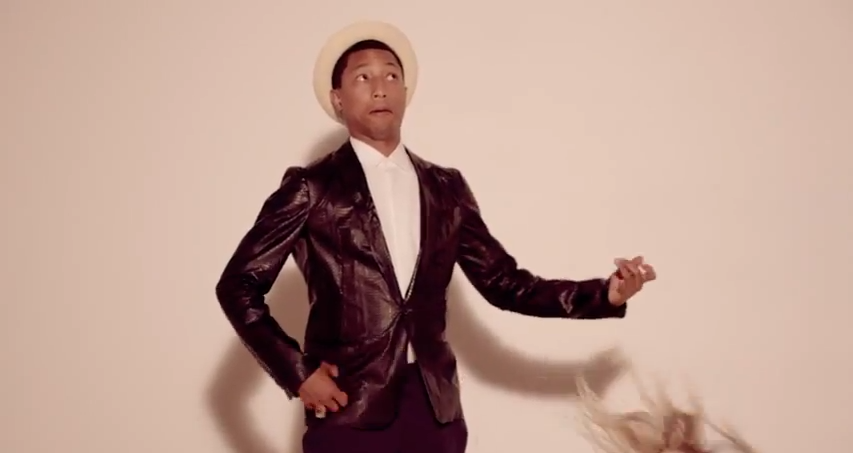 10. Pharrell also making this face
Pharrell was just having a lot of fun at the "Blurred Lines" video shoot.
9. Robin Thicke's face when he asks, "What rhymes with hug me?"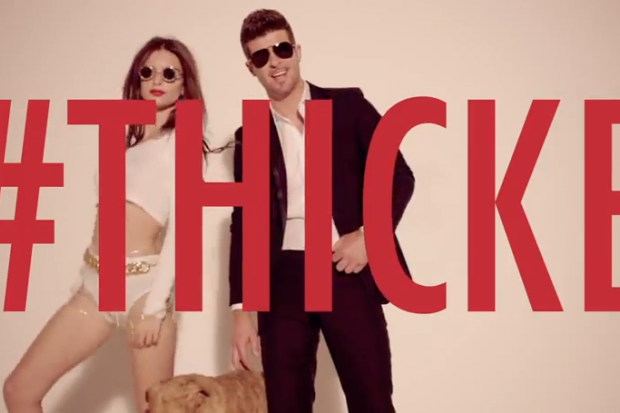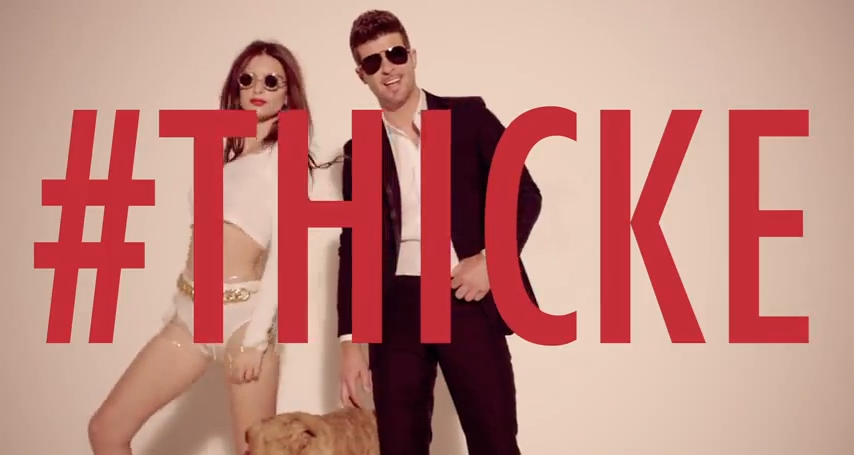 8. T.I. dancing
More on this in a second.
7. Robin Thicke inverting gender roles by seductively eating an ice cream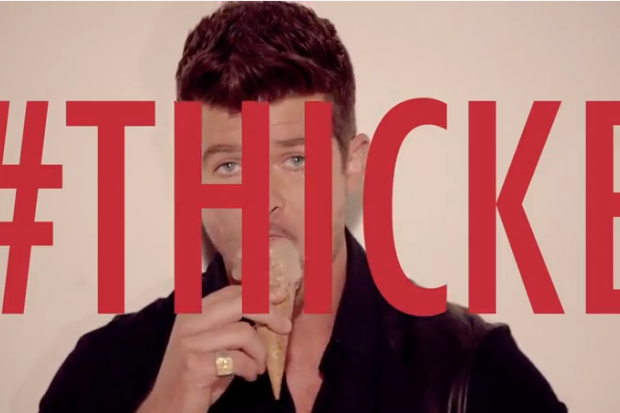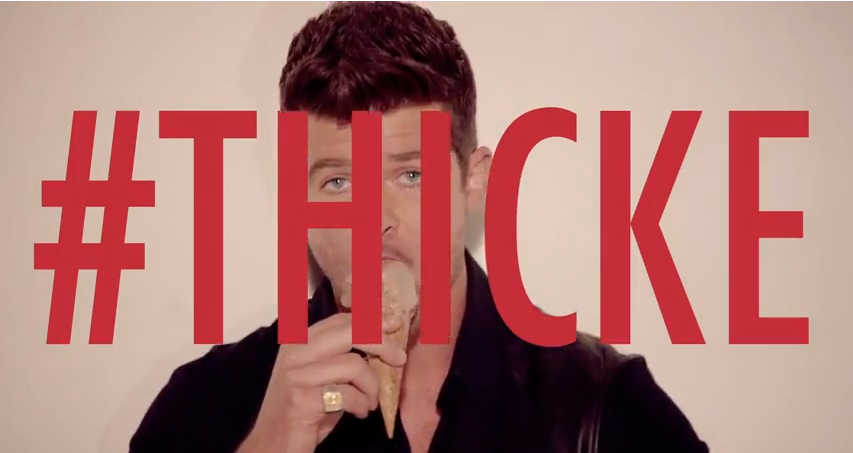 6. T.I. brushing this woman's hair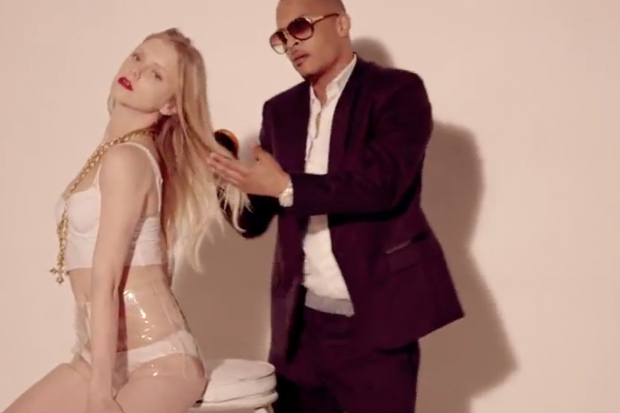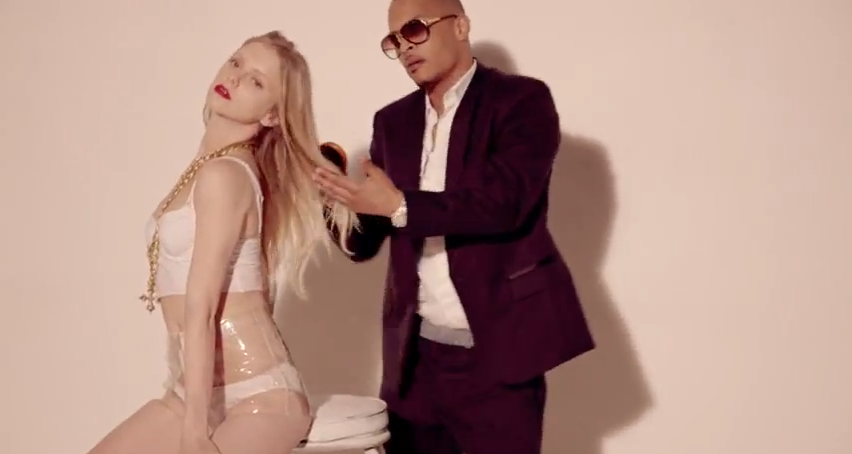 5. Definitely T.I. brushing this woman's hair
4. Robin Thicke using this huge novelty lighter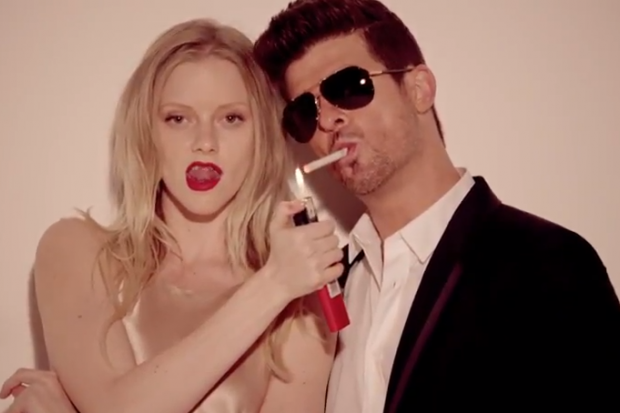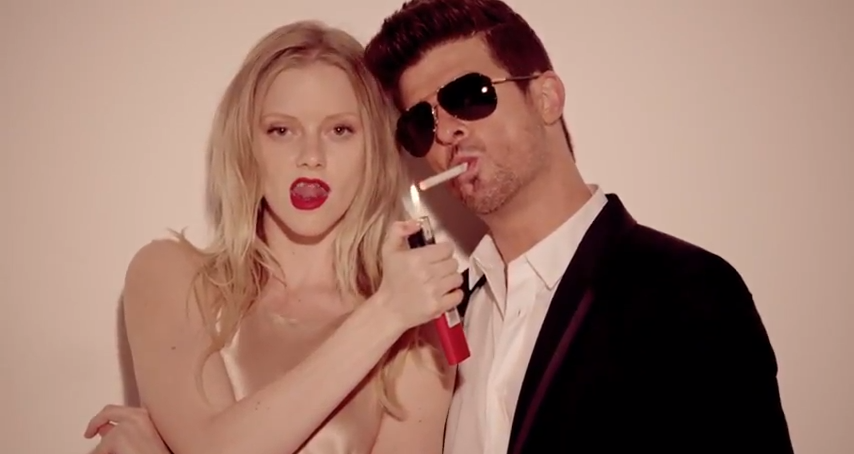 3. T.I. catching the spirit
2. T.I. counting money while looking slightly aggrieved
1. ROBIN THICKE HAS A BIG D
Yep…