Globalization doesn't always suck. I met Chico Dub, the head of Rio de Janeiro's Novas Frecuências festival, at Krakow's Unsound festival last fall; we noshed on pierogi and talked about the tecnobrega scene — which translates as something like "cheesy techno" — around the Amazonian city of Belém. A few weeks ago, Dub emailed to ask if I'd be interested in hearing a new compilation he put together featuring young, mostly unsigned, Brazilian artists. The record blew me away.
Too often, our view of Brazil gets framed by jetsetting tastemakers from abroad, but Hy Brazil Vol. 1: Fresh Electronic Music from Brazil is different. It's an insider's view, free of the typical favela-tourism clichés and favoring a more detailed cross-section of the country's scene.
Going by the evidence here, Brazilian electronic music is on fire right now, with a dynamic cross-pollination of ideas that takes in regional styles like funk carioca and tecnobrega along with trap, footwork, house, and bass music. There are cuts here that easily could have come out of Baltimore or London, like Tropkillaz' "Let tha Ba$$" and CESRV's "Walk Away," respectively; Pazes' "Cendres" wouldn't sound out of place on Flying Lotus' Brainfeeder label. Artists like Omulu and Jaloo, on the other hand, play more explicitly with the tinny tones and loping cadences of tecnobrega, while Leo Justi (who recently remixed M.I.A.'s "Bad Girls") mashes up funk carioca with heavy metal, and in Strausz you can hear the collision of tecnobrega with Aphex Twin, Tom Zé, and a little DFA for good measure. People I Know, SeixlacK, and DJ Guerrinha, meanwhile, come with sui generis riffs on left-field house and techno. And Bruno Real's "No Concreto, A Flor," my favorite track on the comp, is simply otherworldly, pulling together elements of the Brooklyn and Berlin house undergrounds with a hint of tropical psychedelia.
The compilation is available to stream below; download a zip file of the album via Sendspace, and read on for a short interview with Dub about the context behind the compilation.
You note that many of the artists on the compilation have only been making music for a few years, and also that many of them are still in their early 20s. Is this an indication that there's a new generation of electronic music-makers on the rise in Brazil?
Yes. Generally speaking, with some very few exceptions, from the mid '90s until the mid '00s, you only had the drum and bass producers (Marky, Patife, Xerxes, Drumagick, Bruno E, Marcelinho da Lua — most of them affiliated with the Trama label), the techno head Renato Cohen (from "Pontapé" fame), and some experimental pioneers like Anvil Fx. Then came Nego Moçambique with his analog electro-funky-carioca — a true genius — and Gui Boratto's tech-house, whose international success opened doors and influenced many producers, like Mixhell, Database, Killer on the Dancefloor, the Twelves, Bonde do Rolê, and Boss in Drama. The compilation artists are part of what I'd call a second wave of contemporary electronic music-makers. But I believe that more important than the rise of the scene itself is the quality-improvement element. With the advent of cheaper equipment, everyone now seems to be making music. Not only towards the dance floor — which was the compilation briefing — but towards home/ headphone listening.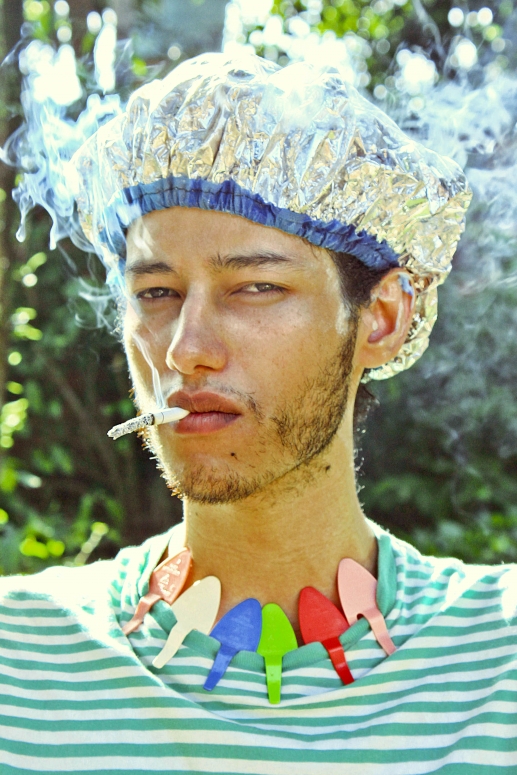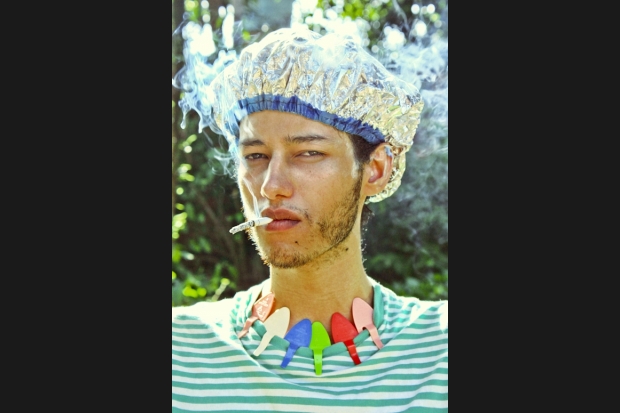 In Europe and North America, we don't have a very thorough picture of what Brazil's electronic music scene is really like. Aside from a few major names in established genres, like the ones you mentioned, we've mainly heard about things like funk carioca, and even then, it's been presented as something exotic. Is there anything you would call a nationwide electronic-music movement in Brazil, or is the scene spread out across geography (and social class)?
Brazil is one of the biggest electronic-music markets in the world. There're dozens of super clubs and absolutely huge festivals all over Brazil. The music diet in this circuit is mainly house and psy-trance. A very commercially-minded environment, like EDM in the U.S., it's less about music and more about seeing and being seen.
On the other hand, you have the original styles developed in the underserved communities — styles that we can call our own electronic music. Funk carioca (or "baile funk," which is how the genre is known abroad) in Rio and tecnobrega in Belém do Pará (a state located in the Amazon region). Both styles suffer prejudice from mass media and middle-class and rich people. That still happens even with funk's domination of the country and the crossover with other local styles. Now that a good part of Rio's favelas are pacified, non-residents are allowed to make parties until dawn, but locals are forbidden to make bailes.
Funk is Rio's popular music. The same thing happens with tecnobrega in Belém. And in the middle you have people like the ones selected for the compilations and advanced music festivals.
After hearing so much about funk carioca a few years ago, I was surprised that it doesn't seem to have much influence on the music here. Is it still going strong?
Funk carioca still goes strong. It's the people's music in Rio. But it's something that faded out in terms of mass-media interest since it's not a hype thing in the international scene anymore — sad but true. Personally, I'm more interested in the way it combines with other global guettotech (tropical bass) genres like moombahton, cumbia digital, or even trap.
For your appreciation of the new craze going on around here, check MC Federado.
Brazil seems to have a growing reputation for world-class festivals like Sónar São Paulo and your own Novas Frecuencias. What kind of impact have those festivals had on the Brazilian electronic music scene?
In Brazil will don't have advanced music playing on radio or TV. You can't read about it in magazines, and the space in newspapers is ridiculously small. You can't buy international music for reasonable prices (taxes, taxes, taxes, and more taxes). So there's only the Internet and live shows. I always say that we're living the most important time in recent history regarding live performances. So a major festival like Sónar São Paulo brings a whole infrastructure with it that helps artists to spread their music and their message. Gang do Eletro, tecnobrega's best artist, played Sónar São Paulo and went to Berlin afterwards. They even won a popular TV award for 2012 best new artist. And they're playing SXSW this year. Psilosamples' talent combined with Sónar São Paulo's media exposure got him a European tour. One year later and you have more talented artists trying to get in, working harder than ever to make good music.