SPIN Rating:
Release Date:
February 12, 2013
Label:
Sub Pop
"I like noise. I like big-ass vicious noise that makes my head spin. I wanna feel it whipping through me like a fucking jolt… an articulated noise that hangs there in your memory and causes further damage." That's Steve Albini talking to Forced Exposure in 1986 — that's back in the Reagan administration, and like Nice and Smooth, not a damn thing changed.
Maybe the thunderous puds in Pissed Jeans (and boy, does that band name let you know what galloping murk lays ahead) know this quote from the Dean of American Noise Rock, and maybe they have better things to do with their time than flip through old 'zines. But they know the feeling in their bones. These songs and sounds aren't necessarily ugly to everyone's ears; they're not just cathartic in their bounding energy. They're also no-kidding thoughtful.
It's been 27 long, hard years, and the above Albini quote still may be the single most perfect description of why those who love the electrically overdriven and hellacious — the sound of a pedal stomp, of a guitar leaning into an amp, of a Bass That Sounds Unlike a Bass, of basement screams like someone's feet are on fire. We love it as much as a good meal, a full night's rest, righteous politics, or great sex.
So it's been thrilling that, much in the manner that the '70s reared its wide polyester collar in the midst of punk breaking in the '90s (Ben Is Dead 'zine! The fashions of Royal Trux!), and the early '80s haunted the 2000s (The Strokes! "You want to make something real / You want to make a Yaz record"!), so too have the late-'80s and '90s started to creep into the 2010's, from Yuck's Homestead-Records-by-numbers to Parquet Courts' Wire-y blurts. Seemingly, on cue, the rock underground has barfed up all kinds of noise. You can make your own "Losing My Edge" roll call from past to present: Link Wray! The Stooges! The Monks! Birthday Party! Chrome! Void! Teenage Jesus and the Jerks! DNA! Mars! Swans! Feedtime! Sonic Youth! Butthole Surfers! Big Black! Scratch Acid! Pussy Galore! Halo of Flies! Cows! Boss Hog! Jesus Lizard! Killdozer! Zeni Geva! the Dead C! Brainbombs! Clockcleaner! Degreaser! Slices! Friend Collector! Puffy Areolas! GAY! WITCH! ABORTION! We all know what you really want.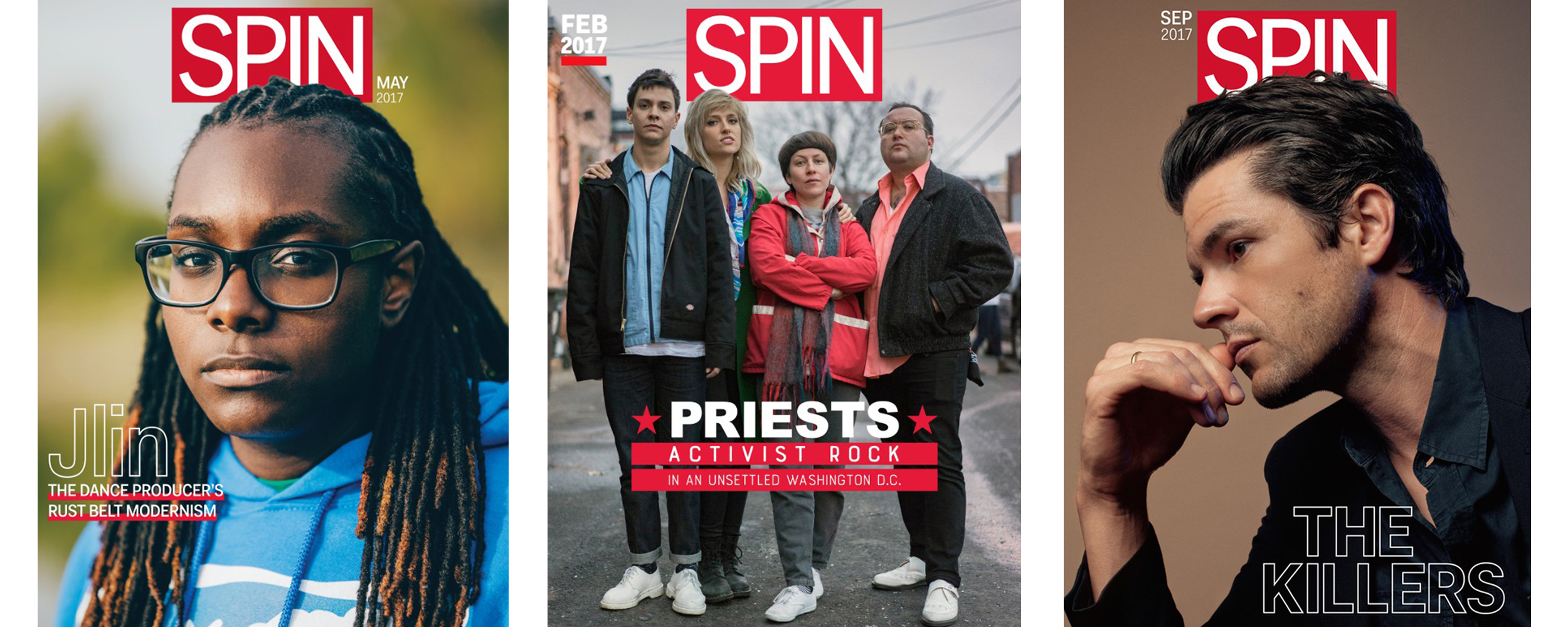 Pissed Jeans have been kicking around since 2004; but Honeys, the Allentown, Pennsylvania band's fourth full-length, feels right on time in a couple of ways. They have a complete command of their craft: The riffs surge and explode without ever devolving into free-noise abstraction, and drummer Sean McGuinness pounds his kit like it reneged on a bet. But singer/yeller/howler/throat-flayer Matt Korvette seems to have the world beyond youthful indulgence on his mind. Against all odds, this is a lyrics record, deliberate where you expect it to be insane (or inane), a smart listen in the tradition of Largely Incomprehensible Lyrics That Nonetheless Sound as If They Had Actual Time and Multiple Drafts Put Into Them. (For historical context, the Germs were the absolute kings of this trick.)
And so, "Bathroom Laughter" may open with a frantic, distorted bass rip and lunge into big-riff yelling, but it's emotionally exhausting stuff, a few bad nights crammed into less than three minutes: "Bathroom laughter leads to kitchen crying / Dance-floor touching leads to hallway screaming." Which in turn leads to hardcore's traditional Second Person Accusatory: "I'm sorry but you're not special / There's a pattern and it shows." It's not rage as much as frustration, and the shame that comes from those mind-states maybe looking too much alike to partners, friends, and, of course, yourself.
Elsewhere, on "Male Gaze," the band manages the odd trick of packing Minor Threat's "Guilty of Being White" and Fugazi's "Suggestion" into the same song, an achievement that might be as canny as it is dubious. "It's when a smile becomes a stare and it starts to burn / It's when you ask him to knock it off and he doesn't learn" — fair enough, ace. But it ends a bit more ambiguously: "Yeah, it's the male gaze / I've had it forever / And I know I'm no angel, but I'm trying to kill it." After all, the first step to recovery is admitting you have a problem.
In short, no matter how much the music rattles and thrums, Korvette seems a little sick of being a little sick. Years of goofing off can impede anyone's growth, so when "Teenage Adult" ends the album, it feels like the confession of shame that everything has been building to: "You never changed in 15 years, still you passed your prime." Loserdom: It's not nostalgia if you're still living it. But we can understand if Pissed Jean can't bring themselves to age out of the sound of overblown amps pushing feedback around so hard it makes you sweat to hear it and feel it. When the noise gets brought, we close our eyes and slip away.