The Super Bowl has come early for My Bloody Valentine fans. After 21 years, 2 months, 29 days, and 23 hours, MBV's first full-length since Loveless and one of SPIN's 50 Albums You Gotta Hear in 2013 is, well, here. The legendarily dormant pedalshoegazers unveiled an updated website and store where the record, called m b v, is now available. Purchase it here. The album can also be streamed on YouTube, and below. Read six SPIN editors' impulsive m b v reviews here.
m b v is available three ways: as a download, as a CD and download, and as a 180g vinyl/CD/download. The download version is available immediately, while the vinyl LP and CD versions will be shipped within three weeks of purchase. The download itself is available in three formats, all priced the same: 16-bit 44.1K WAV (CD quality), 320kbps MP3, and 24-bit 96K WAV.
Also: "The vinyl has been recorded, mixed and mastered in analog. It is manufactured on 180 gram vinyl and comes in a gatefold sleeve with the CD in a card wallet. The vinyl will be limited due to manufacturing restrictions. The CD comes in a gatefold card sleeve."
And: "The vinyl and CD artwork is currently being finished and each format will have slightly different but similar artwork to the download artwork that will be attached to your download."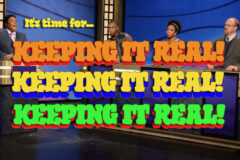 My Bloody Valentine's mbv track list:
1. "she found now"
2. "only tomorrow"
3. "who sees you"
4. "is this and yes"
5. "if i am"
6. "new you"
7. "in another way"
8. "nothing is"
9. "wonder 2"
Kevin Shields has teased the new album's release for literally years now, having been at work on it on and off for the past two decades. (Mixing was reportedly just completed in mid December.) Last week, as MBV debuted "Rough Song" (clearly a working title) onstage at the Electric Brixton on Sunday, January 27, Shields said it would be out in "two or three days." He'd previously promised in November it would be out before the end of 2012.
Finally, mercifully, at 5 p.m. EST today (February 2), a post on My Bloody Valentine's Facebook page warned fans that the release was imminent; the band's official website went dark, hidden behind a "403: Forbidden – access denied." At 7 p.m. EST, another Facebook post directed fans to the site, but the error message remained. Screenshots of the page with the LP's details circulated until around 10 p.m. EST, when the site became functional once again, but the damage was already done. Due to the frenzied repsone for the album — largely a product of the pre-announcement and the band's bungling of the launch — m b v was already gettable for free, and illegally, on several torrent sites.
Though m b v has been a helluva long time coming, the suddenness of the album's availability fits a trend many artists are following lately. David Bowie waited till everyone on the east coast was asleep on January 8 to announce his first album in 10 years, The Next Day, with its very Bowie-sounding single "Where Are We Now?" Soon after, Justin Timberlake, long denying he was back in the studio, admitted to the world that he'd been back in the studio recording "Suit & Tie" and The 20/20 Experience. Musicians must've gotten wise to the fact that the longer you sit on a finished album, the more likely it is to leak.
My Bloody Valentine will play Primavera Sound Music Festival in May after wrapping tours in Japan, Australia, and the U.K. Full dates below.
My Bloody Valentine 2013 tour dates
February 5 – Osaka, Japan @ The Hatch
February 6 – Osaka, Japan @ The Hatch
February 7 – Tokyo, Japan @ Studio Coast
February 7 – Tokyo, Japan @ Studio Coast
February 10 – Tokyo, Japan @ Studio Coast
February 13 – Taipei, Taiwan @ Ntu Sports Center
February 16-17 – Melbourne, Australia @ ATP's I'll Be Your Mirror Melbourne
February 20 – Queensland, Australia @ The Tivoli
February 22 – Melbourne, Australia @ Palace Theatre
March 8 – Birmingham, U.K. @ O2 Academy
March 9 – Glasgow, U.K. @ Barrowlands
March 10 – Manchester, U.K. @ Apollo
March 12 – London, U.K. @ Hammersmith Apollo
March 13 – London, U.K. @ Hammersmith Apollo
May 11-12 – Tokyo, Japan @ Tokyo Rocks Music Festival
May 22-26 – Barcelona, Spain @ Primavera Sound Music Festival
Hear My Bloody Valentine's m b v below:
1. "she found now"
2. "only tomorrow"
3. "who sees you"
4. "is this and yes"
5. "if i am"
6. "new you"
7. "in another way"
8. "nothing is"
9. "wonder 2"