I got her when she was three months old. I kept saying, "I want a dog, I want a dog," but I didn't mean it. "I want to get married, I want a dog," but not seriously. But then my mom said, "I got you a dog, come down here and get it." You did what? She said, "She's really cute, a half Yorkie and half Maltese." So I flew down [to Florida] and got her, flew her back to New York, sat her on my bed, and was like, "What the hell?" I didn't have a dog growing up; I didn't know how to play or anything. I didn't know you could push their ears back without hurting them. When I would pet her I would just kind of plop my hand on her head thinking I couldn't touch her ears. I was on the phone with a friend of mine and we're coming up with a name. I said, "I want to name her a cool name, I don't know how to do that. What's a cool name for a dog?" And she said, "Well, Gwyneth Paltrow just had a baby and named her Apple. Name her a fruit. How about a fig?" I said, "Yeah! Fig!" I just became so attached to her. Then I started touring and was like, "Well, I guess she's got to come."
I left her for the first tour and she'd rather be with me than not, no matter where it is. When we go to the fancier hotels with a concierge, Fig would bark, and then we'd be like [sneezing sounds]. She became like the therapy dog on tour. You feel so far away from home and then to snuggle with her is like heaven. Sometimes we'll go to the same venue, and because dogs remember, she'll run up to the green room like she knows where it is, and it's so cute. If we have a tour manager, they'll take her while we play. She wants to get up to me so bad; when I'm singing, she recognizes my voice. One time we played a show at the Knitting Factory in New York and I'm onstage and then all of a sudden there comes Fig and she runs out onto the stage. She ran out of the green room onto the stage, found the stage.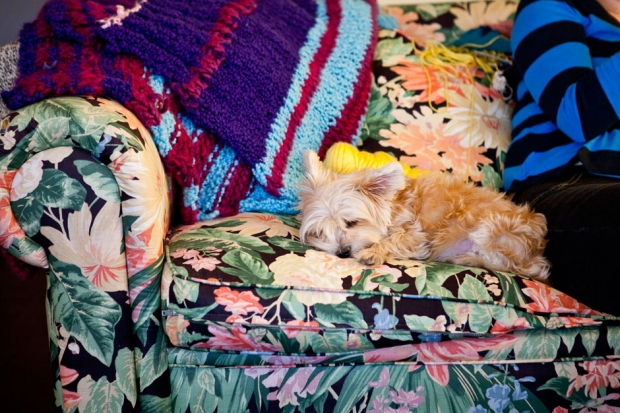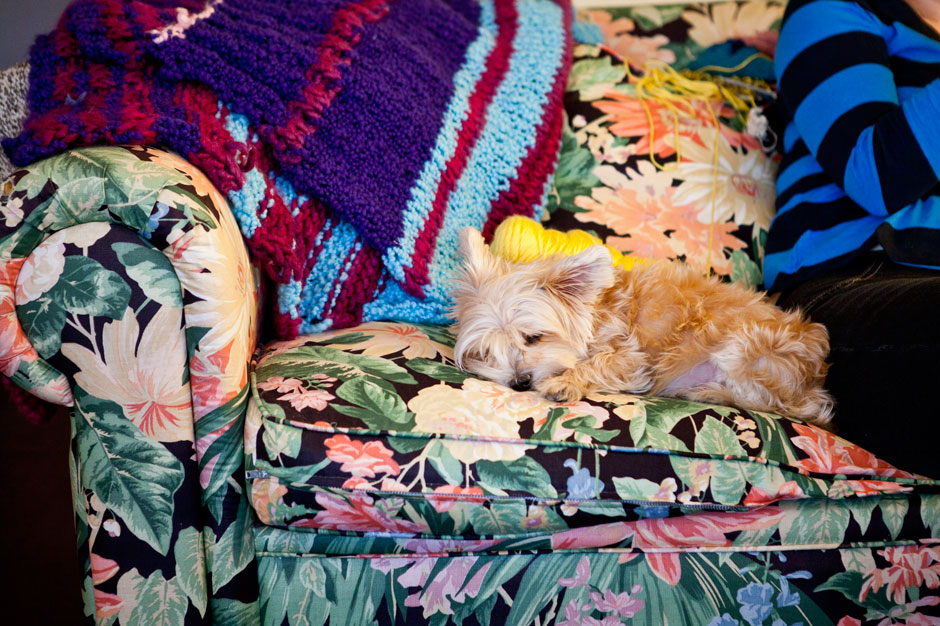 For the first two records, half of it was stuff I just did at home. She yaps when people come to the door. For the recording, most of it she's barking on. Like you can hear her audibly in the back barking on lots of the tracks. She's always at the studio with me. We were doing the first record. Obviously any human would, but [drummer] Zach Hill would just tap the kick drum and she would jump. Her whole body would fly off the ground. We'd have to leave when he was doing drum stuff. We'd have to leave the actual building and go across the street to the supermarket and you could still hear it. I don't know how, but she's okay with really loud music. I don't know if I've slowly made her deaf over the years, but she's fine with it. During the recording stuff, she never goes into the room, but she just sits in the control room. She sleeps through that stuff. I think she's just used to music, in general, cause when she was a puppy, she would sleep on the bed while I would just play guitar all day. She got used to it and now I give guitar lessons and she just sits on my lap. She's a very musical girl.
I'm in Hollywood, Florida, where my mother lives. I visit here to work on music. It's warm so I write songs outside on the patio. It's really nice and quiet, so I always bring my dog — I bring her everywhere. I go to carry the dog and my computer into my bedroom, but they're both too heavy, so I put the dog on the floor. I go into the bedroom and I hear a noise like I've never heard coming from the kitchen. And one of [my mother's] poodles — the poodle is 72 pounds and Fig is seven pounds — had just gone crazy. They were all being fed. My dog Fig went in for food. And t he dog bit her on the neck, threw her to one side of the room, lunged at her, grabbed her on the top of the neck, bit her and threw her to the other side of the room, then took her by the throat, and that's when blood started spurting everywhere. Fig was on her back screaming. I think she broke her windpipe and there's blood everywhere.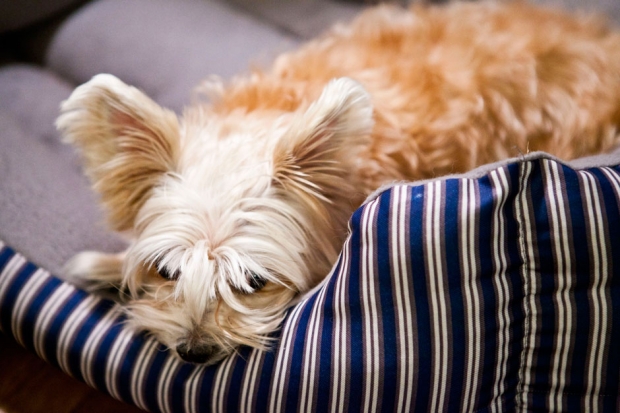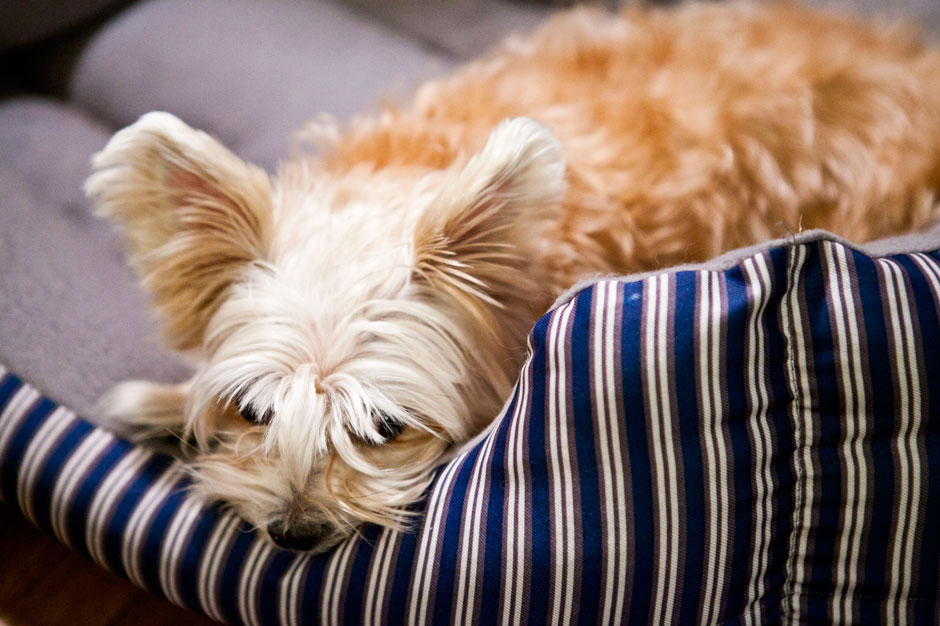 We drive to the dog hospital. I think Fig is dying in my arms. There's blood covering my shirt, my face. I become hysterical, we get there. They rush her into the room; they say she's stable. You know it's crazy how much you get attached to something — with a pet, it's so genuine your love for them. My mom said, "I've never seen you like that before." They said that when they were doing the surgery, when they were sewing her up, that the bite on her neck was so close to the jugular vein that the woman could see it pulsating as she sewed her up. She was shocked that she lived. We had a flight the next day but the doctor said she couldn't fly until her stitches came out. How am I going to be in that house with that other dog for 10 days? I've just quarantined her to the bedroom, but she's doing so good and she's so strong. She got her stitches out already. She got her bandage off. I'm singing an okay tune because Fig is okay.
As told to Christopher R. Weingarten