No one knows exactly when rap started. Maestros like Kool Herc and Grandmaster Flash imported sound-system basics to the Bronx from the Caribbean through the 1970s, but there were eons of antecedents — reggae toasters, jazz scatters, radio DJs, comedians reciting dirty poems on party records, drill sergeants shouting out cadences, Muhammad Ali, Bo Diddley, griot vocal traditions that probably arrived via the Middle Passage on slave ships. Pigmeat Markham's late-'60s rhymed funk-talk records "Here Comes The Judge" and "Who Got the Number" sound at least as much like "Rapper's Delight" as "Rapper's Delight" sounds like what we call hip-hop in 2013; Emmett Miller recorded a surreal but unmistakable rap duet called "The Gypsy" way back in 1936.
Still, it took until 1979 for "rap" to be recognized as a recorded music genre. And even then, it was the music of 12-inch singles (and block parties and disco gigs, even moreso) for half a decade. Or at least that's always been the accepted truism: Wikipedia's list of "Important Rap Albums" starts with Run-D.M.C's debut in 1984, pretty much universally accepted as the disc that finally broke the long-player barrier. Sure enough, many important early rap artists — Spoonie Gee and Afrika Bambaataa, for starters — didn't release full-lengths until years later. And retroactive reissues like Soul Jazz's Big Apple Rappin': The Early Days Of Hip-Hop Culture In New York City 1979-1982 and Stones Throw's The Third Unheard: Connecticut Hip Hop 1979-1983 (not to mention retrospective comps from labels like Enjoy, Sugar Hill, and Tommy Boy) are still the easiest places to discover stacks of amazing old-old-old school stuff. That said, several rap albums did in fact come out before 1984: Sugarhill Gang had three; pioneering female trio Sequence had three; Philly double-dutcher Frankie Smith had one; Too Short, way out in Oakland, put out his first cassette in 1983. Here are eight that beat Run-D.M.C. to the racks and still stand the test of time.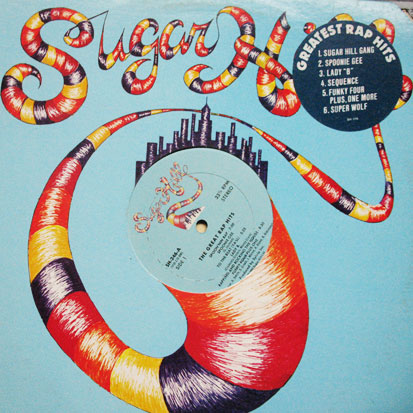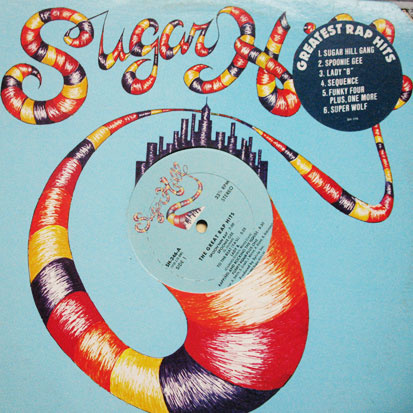 Various Artists
The Great Rap Hits (Sugar Hill, 1980)
Sugar Hill, run out of Englewood, New Jersey by seductive-soul-novelty veteran Sylvia Robinson of "Love Is Strange" (1957) and "Pillow Talk (1973) fame, was arguably not the first great rap label — its best early groups started out on Enjoy, then jumped over. But starting with the ad-hoc-concocted Jersey trio Sugarhill Gang's "Rapper's Delight" in 1979, Sugarhill was undeniably the first label to figure out how to turn this urban African-American folk idiom into mass culture that might play in Peoria. The imprint did it by letting golden voices and hearts of steel ride one of the most polyrhythmic house bands ever assembled. Early on, Sugar Hill put out two similarly titled six-song compilations of classic singles. Great Rap Hits from 1980 and Greatest Rap Hits from 1981 (sometimes called "Vol. Two" to distinguish it, though those words are nowhere on its cover or label). The second one is maybe less flawed, with three essential Grandmaster Flash tracks, including the unparalleled prototype scratch mix "Adventures On The Wheels Of Steel"; and Funky 4 + 1's "That's The Joint," possibly the most exhilarating record in the history of the human race, with five 17-year-olds thrusting the beat and passing off lines behind their backs like Globetrotters while lady plus-one Sha Rock rock-shocks the whole darn place.
Nonetheless, in retrospect, the first volume might be the more fascinating document. Both Spoonie Gee, a smooth talker, midnight stalker, known coast-to-coast as the 60 minute-man, a bridge between the hardest blues and hardest gangsta rap; and Sequence, a ring-a-ding-ding-ding-donging and yodeling and channeling Millie Jackson and referencing Yogi Bear and Fred Flintstone, did their best stuff early. "Rapper's Delight" (here, cut to 6:30 from the original 15-minute endurance test) might be less legit than Sugarhill Gang's later "Eighth Wonder," but pop culture has never forgotten the former for very good reasons. Most mysterious on Great Rap Hits, though, are two artists nobody talks about anymore, both linking directly to a tradition of jive-rhyming radio DJs who helped lay the groundwork for rap. Super Wolf — from Jackson, Tennessee, and it's hard to find anything else about him — howls like the son of Wolfman Jack and awkwardly tries to keep pace with the bass. Actual Philly radio jock Lady B sounds incredible, with a ragged, creaky hitch in her rasp, boasting about rocking the dead with two turntables in her casket and (her man?) busting out sweet young girls. "I'm not Perry Johnson or Butterball," she tells us, naming two classic Philadelphia black radio personalities, the latter of whom put out his own unbelievably prescient rap single, "Butterballs," around 1967. Worth noting, by the way, how many of these early Sugarhill acts were not from New York — Sequence, for their part, started out as cheerleaders, then a singing group, in Columbia, South Carolina. One of the three, gospel-trained Angie B, grew up to be better known as Angie Stone.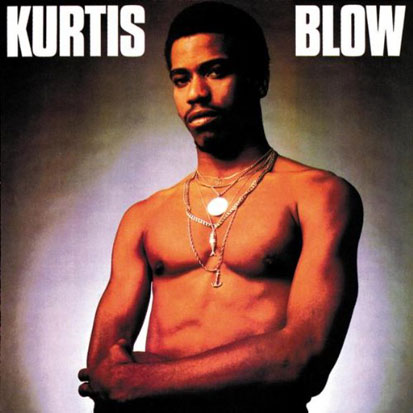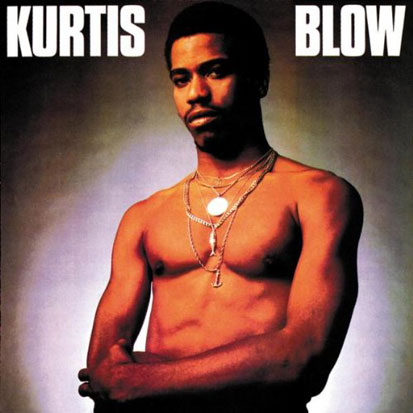 Kurtis Blow
Kurtis Blow (Mercury, 1980)
If any rap album set the bar Run-D.M.C.'s debut aimed for, it was this one — and not just because they both include recession raps called "Hard Times" and have hard-rock crossovers with Eddie Martinez taking badass guitar solos. (Blow's cover of Bachman-Turner Overdrive's blue-collar bison burger "Taking Care of Business" presaged both "Rock Box" and Run-D.M.C.'s monumental Aerosmith cover.) Joseph "Run" Simmons had even started out onstage in 1977 as Blow's junior sidekick, opening for groups like the Commodores. Blow had released four albums by 1984, all on the major label Mercury, where he stayed through most of the '80s. His biggest hit, "The Breaks," is basically a comedic catalog of things that go wrong in life (think Alanis Morisette's "Ironic" only way funkier) that also succeeds at applying a more conventional verse-chorus-verse structure to early rap's motormouth sprawl, while punning on the title with super-percussive timbale and tom-tom breaks. The party line's always been that the rest of the album is mostly filler, but that's baloney. Almost every track, even the BTO cover, gives Blow's crack combo time for instrumental breakdowns. "Rapping Blow (Part 2)" strings together readymade rhymes and a Village People reference in masterfully random style, and hands it over to extended piano pinpointing Harlem rap's roots in Harlem jazz; "Way Out West" is a propulsive cowpoke yarn predating both Trickeration's "Western Gangster Town" and Kool Moe Dee's (and, uh, Will Smith's) "Wild Wild West" over Spaghetti Western guitars clearly indebted to the old-schooler-beloved '70s prog-rock band Babe Ruth; "Throughout Your Years" builds aspirational advice atop barrelhouse salsa-woogie keyboards that sound surprisingly like hip-house eight years early; "Hard Times" moves from proto-"Message" social concern to proto-human-beatbox scatting and bandleading that pays homage to James Brown, whose records Blow had spun as a mobile DJ before rap pioneer DJ Hollywood converted him to hip-hop. There is one mushy ballad attempt — one — and it's no mushier than scores of rap ballads since.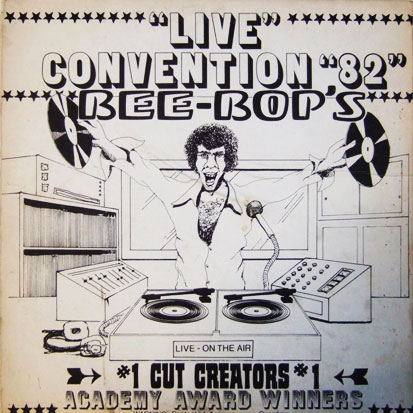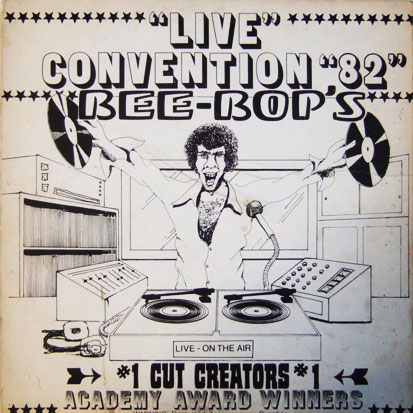 Various Artists
Live Convention '82 (Disco-O-Wax, 1982)
Hip-hop was live music years before anybody vinylized it, and although shows were often taped and passed around in cassette form, recorded evidence of the early club experience has always been scarce. In the early '80s, though, an obscure label called Disc-O-Wax put out two records, subtitled Bee-Bop's #1 Cut Creators, that stick you smack-dab in the middle of the action at T Connection in the Bronx. The '82 edition is chaotic, to say the least — no "songs" per se, each side plays continuously from start to finish without track breaks. But they also never let up. The headline act is Grand Wizard Theodore — a DJ, not an MC — and the lengthiest vocal parts simply hype him up; MCs come and go haphazardly and usually not audibly announced, though Busy Bee and the Treacherous Three's L.A. Sunshine make appearances. Theodore opens with an awards-show presentation nominating Shaft In Africa, then slices up disco breaks from Rufus Thomas, New Birth, the Chicago Gangsters ("gangsta boogie, gangsta boogie!"), and who knows where else, while voices rap about lemons-to-a-lime and "We got one Puerto Rican and the rest are black" and "I'm DJ Bust-A-Nut, in your face and in your butt" and zodiac signs ("Libra! Sell ya cheeba!") and female audience members of differently colored clothes ("Young lady in yellow got a faggot for a fellow" — boycott, if necessary). The scene lightens up toward the end for a bunch of slogans from '70s TV commercials (Sugar Crisp, "Try it you'll like it," valley of the Jolly Green Giant, "Can't believe I ate the whole thing," Charlie loves my Good & Plenty), often recited mock-hillbilly style. Finally, there's some turntabled porn moaning. Whole dang thing leaves your head spinning.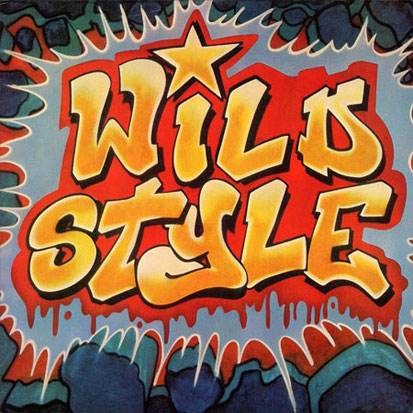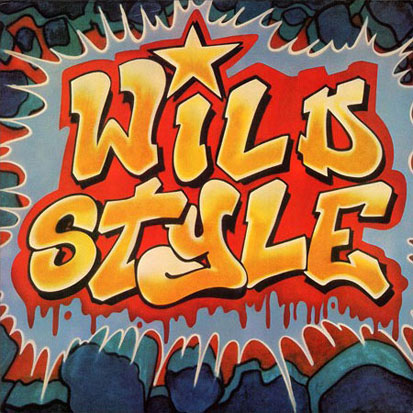 Various Artists
Wild Style (Animal, 1983)
Grand Wizard Theodore also spins on this soundtrack to Charlie Ahearn's graffiti-obsessed grass-roots cult flick — supposedly the first hip-hop movie ever made. And while neither the film nor album were technically documentary projects, lo-fi production values and off-the-cuff performances — for instance, a nearly a cappella fingersnapped "Stoop Rap" from Double Trouble, a.k.a. Funky 4 + 1 alumni Rodney Cee and K.K. Rockwell — sure make the record feel like a raw sequel to Smithsonian Folkways' Street and Gangland Rhythms: Beats and Improvisations by Six Boys in Trouble. Theodore starts off with his basic-training/shooting range-inspired "Military Cut — Scratch Mix" ("Ready on the right, ready on the left, ready on the firing line"), then there's an MC battle and a crew battle, the latter preceding a basketball game. The Cold Crush Brothers and Double Trouble get live tracks, the latter reprising some lines from "That's the Joint." Later, there's also a galaxy-scratching Amphitheatre performance by Rammellzee and Shock Dell with Grand Mixer D.St., probably recorded before Ram's insanely influential gothic futurist 1983 graf-beatnik rap "Beat Bop." There's violence in a lot of this album's lyrics — N-words, MF-words, talk of sleeping with guns, and "walking through the jungle with a stick in my hand" in case you get jumped — that belies misconceptions of early-'80s rap as party pap. And there's noise in the sound, too — a distorted fuzziness loudest in "Fantastic Freaks at the Dixie," muffled background chants intoning "down by law" out of nowhere — that might as well be the inspiration for the Beastie Boys' "A Year and a Day." Can't beat that with a stickball bat.