Now that Skrillex has gone and given us his best Burial impersonation, all bets are off for electronic music in 2013. For the record, I applaud Skrillex for trying something different, but his beats here aren't a patch on those of the Hessle/Hemlock axis that seem to have inspired him, and the piano and vocals are way too saccharine for my tastes. I'll just be happy if the tune doesn't inspire a revival of the term "future garage," but a quick scan of the blogs suggests I shouldn't hold my breath.
For today's Friday Five selection, a grab bag of sounds: Ambient records from Ethernet and Mountains, IDM-inspired beat music from Nosaj Thing, a new house podcast from Detroit's Monty Luke, and a newly remastered reissue of two classic tracks from Theo Parrish and Carl Craig.
Theo Parrish / Carl Craig "Falling Up" remasters (Third Ear Recordings)
It's hard to believe, but Carl Craig's monumental reinterpretation of Theo Parrish's "Falling Up" turns eight this year. The upside of that realization? Enough time has passed since the tune's heyday that DJs once again can break it out without worrying about overkill — for a while, after all, that track was the very definition of "ubiquitous"; back in 2005 and 2006, you might well have heard it in every single DJ's set on a given night.
Trying to stay one step ahead of a recent spate of bootleggers, Third Ear Recordings is reissuing Craig's remake and Parrish's original on a new, remastered 12-inch. It's the first time, apart from a 2007 pressing on the French label Syncrophone, that both versions have appeared on the same release. (While originally billed as a remix, Craig's rework "is not strictly a remix, since there are no samples from the original version in the track," says Third Ear founder Guy McCreery.) Additionally, both cuts have been remastered by Berlin's Stefan Betke (a.k.a., Pole). I have yet to hear the new versions on a good system, but even on headphones, Betke's masters sound noticeably punchier and more spacious than the originals. Both tracks feel ever so slightly more aerated. Carl Craig's "Falling Up" sounds more epic than ever; Parrish's "Falling Up" still sounds damn near runic in its muddy mysteries, but its inscrutable nether regions are shot through with a hint of illumination.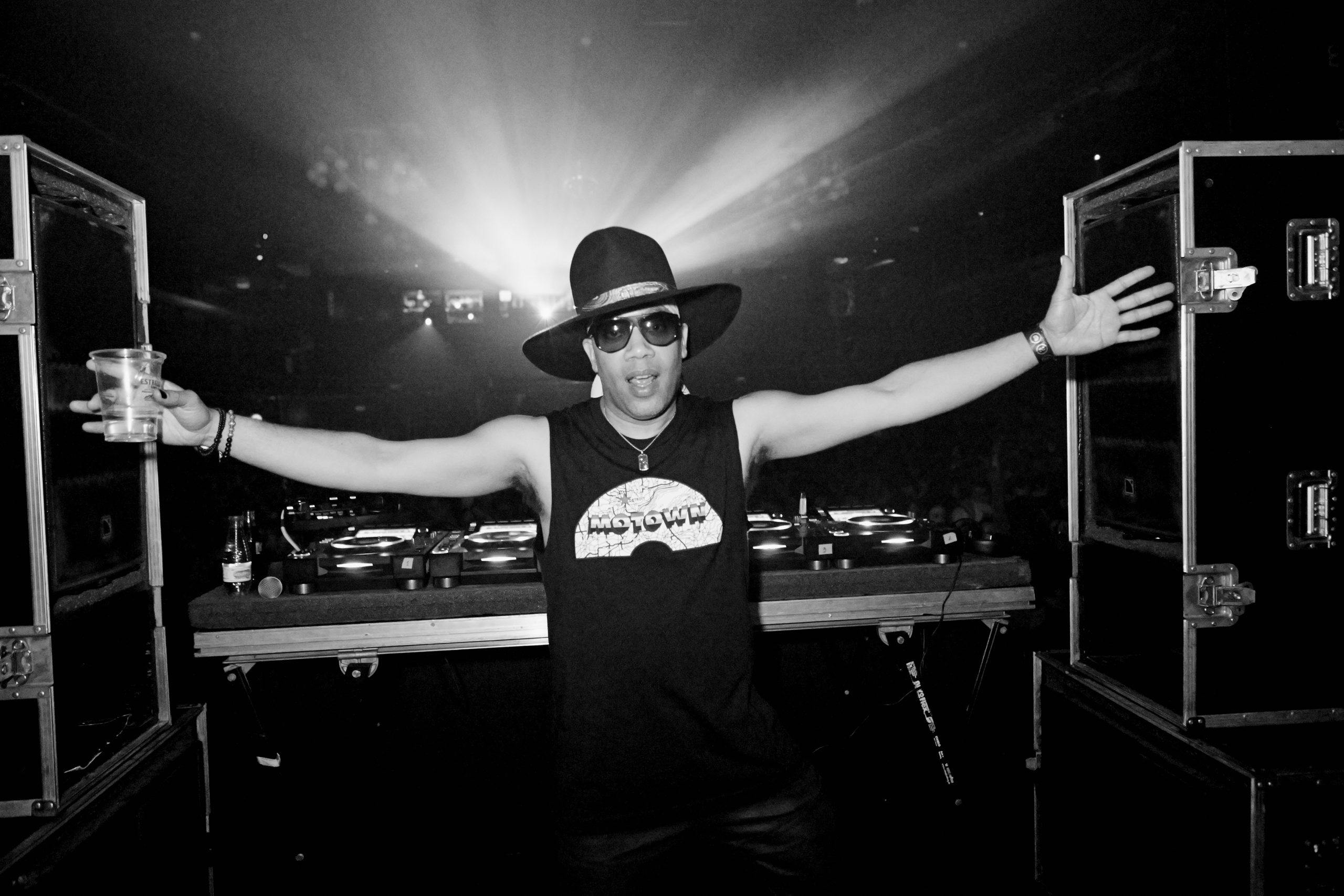 https://youtube.com/watch?v=AG-h27tajtg%3Fhl%3Den_US
Mountains Centralia (Thrill Jockey)
Wherever you stand on Emeralds' last album, Just to Feel Anything, it's a good bet that it doesn't sound anything like you might have expected. I quite like the record, in fact — it's not my favorite of theirs, but they couldn't just go on remaking Does It Look Like I'm Here? for the rest of their career. Since Emeralds (now a duo, following Steve Hauschildt's departure this week) have apparently moved on from blissed-out dronescapes, I'm glad that Mountains are still flying that particular flag.
I don't mean to imply that Mountains are simply Emeralds redux or anything; Brendon Anderegg and Koen Holtkamp have been doing their thing as a duo since 2005 (and long before that, in other formations), and their work as Mountains has developed its own specific aesthetic. Early records mixed acoustic instrumentation and field recordings with delicate digital processing; it was only with 2011's synth-heavy Air Museum that they really ventured into full-on Emeralds terrain, strung out on overtones and arpeggios. Centralia, out January 22, finds them moving back towards more explicitly acoustic tones and tropes, with John Fahey-inspired finger-picked guitars and stately ragas informed by Terry Riley. But two-thirds of the album's tracks plunge headlong into the shimmering thrum of quicksilver arps and LFOs, as besotted by smeared light as a Joseph Turner painting.
Ethernet Opus 2 (Kranky)
While we're on the subject of ambient music, Ethernet releases his second album for Kranky on Monday, sensibly titled Opus 2. Like 2009's 144 Pulsations of Light, it's heavy on long synthesizer tones and knotty, buzzing chords, with the occasional drum machine hacking open a back door to the realm of minimalist techno. Think one part Vangelis to two parts Gas, Wolfgang Voigt's austere ambient techno project. On initial listen, the LP sounds more shadowy than 144 Pulsations, although maybe that's just the influence of the press release, which explains, "The bulk of the recording took place during the darkest months of winter in the Pacific Northwest, between night shifts providing technical support for hospital operating rooms." For all I know, the occupational detail could be all but meaningless; "night shifts providing technical support" might just mean sitting up in his underwear, answering phones while he munches on Synder's of Hannover Nibblers. But it sounds appropriately melancholic, like Bringing out the Dead with an IT twist, and the sepulchral drones and metallic pulses of tracks like "Dodecahedron" and "Pleroma" are as lonely as you could hope for — druggy and desolate, like Cliff Martinez's Drive score as heard from the bottom of a very deep well.
Nosaj Thing, Home (Innovative Leisure)
Will 2013 be the year of IDM's return? Nosaj Thing's Home suggests that it might be. The Los Angeles producer, whose last album was 2009's Drift, comes from the "beat music" community that coalesced around the Low End Theory club nights, and he's made beats for Kid Cudi and Kendrick Lamar. But Home, out January 22, takes its cues less from hip-hop than artists like Boards of Canada, Dntel, and Apparat, wedding plangent synthesizer melodies to wriggly little wisps of beats. I don't make the IDM connection disparagingly, though, and in any case, the elegance of Nosaj Thing's constructions sets them apart from music that's convoluted for the sake of being convoluted. The garage-inflected "Tell" stakes out a position between Jamie xx and Floating Points, and "Snap" shows off his peculiar sense of swing; "Try," featuring Toro y Moi, is a particularly opalescent take on R&B, while "Eclipse/Blue," featuring Kazu Makino, dials Radiohead-grade melancholy up to 160 beats per minute without breaking a sweat.
Monty Luke, "Unknown Tones Mix 01"
Finally, sticking to the grab-bag theme of this week's column, a new monthly podcast from Detroit's Monty Luke, head of the Black Catalogue label, promises to be a great resource for house music fans who like to dig a little deeper. Luke told me that he plans to focus on unreleased and hard-to-find tracks; I've only heard two or three cuts off his inaugural edition, which features cuts from Scott Grooves, Kyle Hall, Cobblestone Jazz, and Luke himself, along with unknown-to-me names like Bantam Lions and Velvet Season & The Hearts of Gold. There's no tracklisting provided with the mix, but Luke shouts out most of the tracks when he plays them; his occasional banter (and dude's got a great radio voice, BTW) lends the set the off-the-cuff feel of a radio mix show. I anticipate tuning in regularly.