SPIN's 40 Best Hip-Hop Albums of 2012
The anarchy of the Internet — and the major-label system's attempt to harness it — has fractured the hip-hop narrative into its most diverse smash-up of personalities and ideas since the days when N.W.A and MC Hammer could exist safely in the same gang. Our list of the 40 best hip-hop records of the year has enough room for nihilistic teenagers with Ramones-simple flows and 45-year-old legends with bars for days; Auto-Tuned robo-pop mutations and assonance-heavy boom-bap purists; lysergic cloud-rappers and aggy noise-punx; openly gay party-starters and ultra-macho luxury-rappers; molly-popping late-nighters and rise-and-grind go-getters; and, yes, even a pair of evil clowns. Everything is fair when you're living in the bitly.
1. SPIN's 40 Best Hip-Hop Albums of 2012
1/41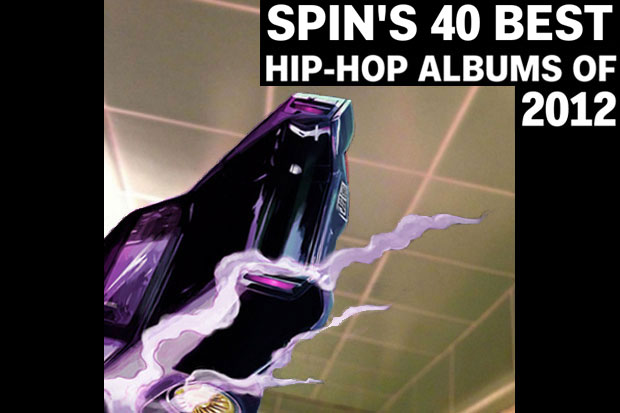 2. Main Attrakionz - Bossalinis & Fooliyones (Young One)
2/41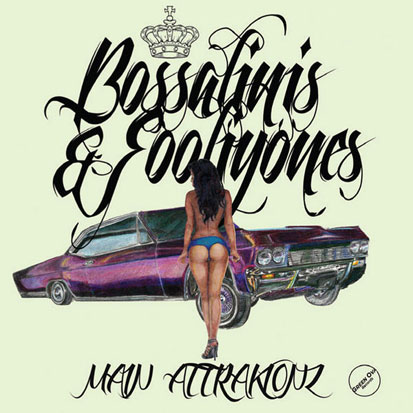 How dare Oakland drift-rap duo Main Attrakionz make us pay for an album this year. In the last four years, Squadda B and M.O.N.D.R.E. Man have been almost impossible to keep up with, consistently flooding the Internet with massive amounts of free, hazy, lo-fi, weed cloud-shroud — ultimately culminating in this, their proper, real-deal debut "album." Where celebrated mixtapes like 808s and Dark Grapes II bulged with filler, Bossalinis & Fooliyones is the twosome's most cohesive effort yet. The dudes are rapping more forcefully, switching up flows, and collaborating outside their blunt-rolled Rolodex with people like Gucci Mane and Harry Fraud. Maybe there is life after Bandcamp. LUKE McCORMICK
3. Insane Clown Posse - The Mighty Death Pop!: Black Pop Edition (Psychopathic)
3/41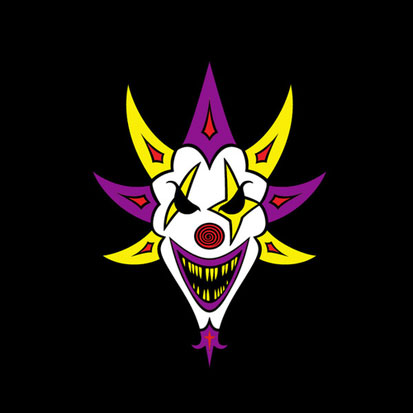 The indefatigable clowns weigh in on the evil of Dog the Bounty Hunter ("Dog Catchers"), the glory of cheap soda ("Juggalo Juice"), and a wrestling hero's murder-suicide ("Chris Benoit"). Like every Insane Clown Posse record, it's a hot immersive mess, but their pop streak grows brighter and bolder every year, and this cartoon slaughterhouse is soundtracked by rubbery, Weird Al-annoying hooks and happy-hardcore horrorcore beats. Plus, it also imagines crashing the Grammys and murdering Chris Brown on national television! Mighty Death Pop! The Black Pop Edition comes with a bonus album, Freaky Tales, which turns the Too $hort classic into an epic, 60-minute, Aristocrats-style dirty joke. Violent J and Shaggy 2 Dope tweak $hort Dog's "I met a girl, her name was" rhymes into everything from R. Crumb-like body-horror gross-outs to Redd Foxx party-record dick boasts. BRANDON SODERBERG
4. Serengeti - Kenny Dennis EP (Anticon)
4/41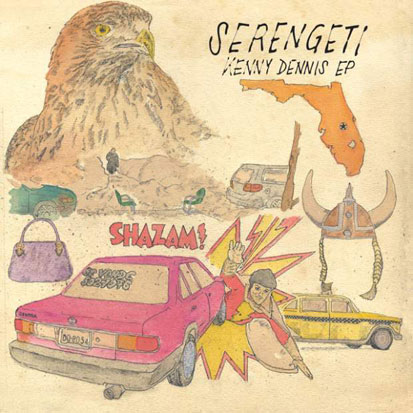 David "Serengeti" Cohn writes in two modes: dryly humorous and neurotically morose. His latter disposition led to this year's full-length, C.A.R., an alternately quirky and fatalistic story-suite that ends in him being hospitalized with a mysterious ailment. But Kenny Dennis EP, which revisits his fictional, thickly mustached member of '90s hip-hop also-rans Tha Grimm Teachaz, was a lot more fun. A kitschy character play, it approached the heights of early De La Soul thanks to Jel and Odd Nosdam's sample-heavy mock-boom-bap. While extolling the pleasures of chicken wings, battling Shaq Diesel, and defending accusations that the Steve Bartman incident kept the Cubs out of the World Series, Serengeti engages in a heavily accented 16-minute opera lovingly draped with early-'90s setpieces. MOSI REEVES
5. Azealia Banks - 1991 (Interscope)
5/41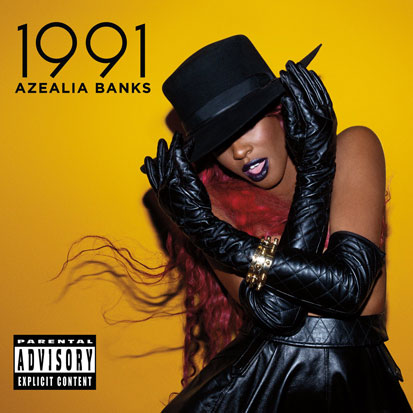 Born in 1991, Azealia Banks descends from Foxy Brown, Grace Jones, Sweet Pussy Pauline, and other punany poetesses and fashion provocateurs of yore, channeling a drag persona in a black boho princess' sense of entitlement. Sashaying over jackin' house tracks, she fucks up the fun with tales of voguing and licking cunts and bang, pop, pop, Miss Thing go pow. Too lovely to be a mermaid kept underwater (or underground), yet too fabulous to be an Idol-worthy pop queen, Azealia seems destined to burn brightly and brilliantly as most of America wonders what it's missing. M.R.
6. Lil Reese - Don't Like (Self-Released)
6/41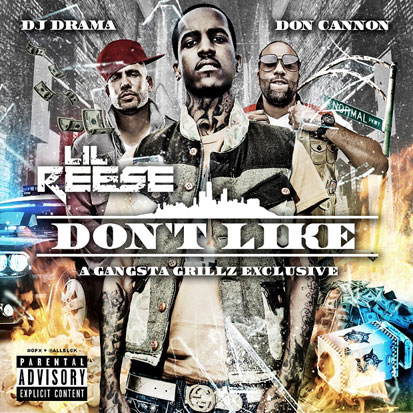 Chief Keef brought Chicago's booming, rattling, brilliantly hollowed-out "drill music" to the mainstream in 2012, but it was his buddy Lil Reese who offered the most unflinchingly stoic take on the most haunting and controversial rap music of the year. Reese stripped away Keef's dead-eyed delivery even further, issuing threats that became mantras in a cadence that often bordered on spoken word. The music leaves some people cold, but it is rousing in its directness, and comforting in its distrust. It is gangsta rap's antisocial chromosome sucked out and turned mutant. Buyer beware. JORDAN SARGENT
7. E-40 - The Block Brochure: Welcome to the Soil 1, 2, & 3 (Heavy on the Grind/EMI)
7/41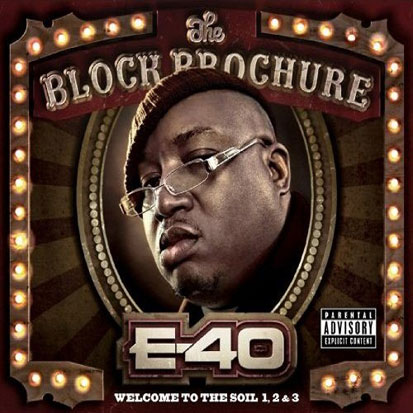 Things you can do when you're the Ambassador of the Bay: Release three hours, 40 minutes and 36 seconds of new music across three albums on the same day. Taking his solo-project tally up to 17 releases, E-Fonzarelli's Block Brochure trilogy exists in a bubble of slang-rap par excellence and slap-tastic beats that rely on wobbling basslines, spirited synths, and caffeinated post-hyphy rhythms. It's not genre-breaking and it's not gonna crack the mainstream — though "Function," which also helped establish Iamsu! as a soloist to watch next year, came close — but that's the point with this veteran rapper: Why break the mold when you created it? PHILLIP MLYNAR
8. Trinidad Jame$ - Don't Be S.A.F.E. (Self-Released)
8/41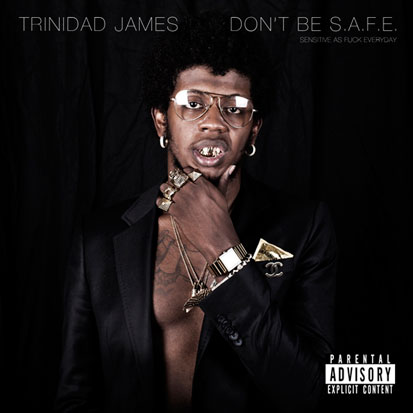 A hopelessly fashionable Atlanta rapper picks and chooses from influences east, west, and at home, just like Harlem-bred contemporary A$AP Rocky if he copped a more playful attitude. With his pitbull puppy in hand, he pens molly-popping love poems and rocks Scrooge McDuck levels of gold, giving him a larger-than-Atlanta aura that is edging him towards pop stardom — hell, on S.A.F.E. he's already flirting with dubstep and late-Neptunes synths. Get ready to be bombarded by his monster of a snap-indebted single "All Gold Everything." L.M.
9. Nas - Life Is Good (Def Jam)
9/41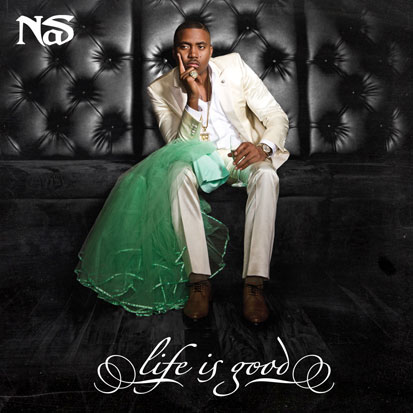 Why did it take 11 Nas albums for his critics to reluctantly acknowledge that he's maybe more than a one-Illmatic wonder? Was it the poignant "Daughters," where the overprotective dad worried over his teenage girl's blossoming sexuality? Was it the way he spat nasty ether darts at his ex-wife, only to achieve resigned acceptance of their divorce with "Bye Baby?" Was it hearing Nas belittle thugs catching their first bodies on "Accident Murderers" and figuring out that, hey, Nas is still a pretty great rapper? Was it realizing that Nas' strategy of focusing on his words, and using Salaam Remi's production as a minor counterpoint, is actually compelling songwriting and not proof that he has wack taste in beats? Was it learning that he has used this seemingly counterintuitive approach since at least 1996's It Was Written, and that it resulted in several excellent albums that people actually bought while you were busy hating? Just asking. M.R.
10. Rob Pursey & Davey Boy Smith - Ratchet World (Self-Released)
10/41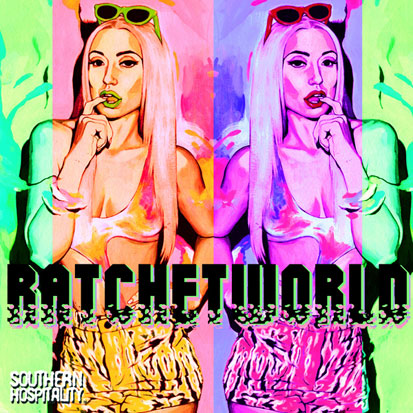 The boldly minimalist skeletons of snap, the ankle-breaking spring of hyphy, the delirious repetition of jerk, the brief Billboard lifespan of all of the above — "ratchet" was truly the iconic sound of 2012. Ominous keyboard bloops juxtaposed against sing-song 808s, you could hear it everywhere from Tyga's surprise hit "Rack City" to 2 Chainz' slow-burner "I'm Different" to multiple YouTube hits by YG — all produced by 22-year-old Cali neck-snapper Dijon "DJ Mustard" McFarlane — and everyone from Justin Bieber ("Boyfriend") to LL Cool J ("Ratchet") was trying to get a piece. Though it covers confirmed ratchet anthems by Joe Moses and Pink Dollaz, this mix by London party-rap mixmasters Rob Pursey and Davey Boy Smith of U.K. rap blog Southern Hospitality isn't exactly the ratchet No New York. Despite making use of a prominent Google keyword, it also makes room for high-octane post-post-hyphy slaps, Tumblr-rap patchworks, and a great Bangladesh-produced Rye Rye album track that you slept on — it's a non-stop adrenaline burst of 2012 hip-hop at its most brazenly immediate. CHRISTOPHER R. WEINGARTEN
11. Jackie Chain & Nick Catchdubs - After Hours (Fool's Gold)
11/41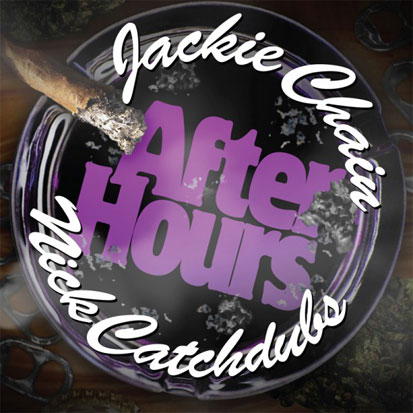 The rap world finally caught up to Alabama rapper Jackie Chain, who was floating excellent MDMA tributes back when "molly" was nothing but a girl who Black Sheep knew. Thus, the time was finally right for his After Hours mixtape, a sleazy cesspool of dark, narcotic club-rap helmed by dance polyglot Nick Catchdubs. But it does not depict Kanye and Pusha T's pill-popping adventures behind the glossy sheen of Parisian supermodel parties — instead After Hours shines a soft light on the dank bars and sticky strip clubs where the rest of us might find ourselves eating our tongues and repeatedly shouting "we trippy, mane." Rather than just going along for the ride, Jackie is the type of gleeful hedonist who forces you to wonder if it's you, or him, who doesn't know how to have fun. J.S.
12. Le1f - Dark York (Greedhead)
12/41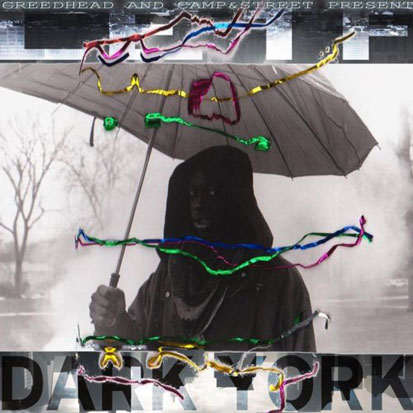 Sure, horn-bump banger "Wut" and its Pokemon-beefcake video broke the Internet, but the debut mixtape from New York rapper Le1f is about a thousand things more, often all at once. Some of the influences coursing through its veins: Soulja Boy, #seapunk, Tim Hecker, Yaoi manga, Ghost in the Shell, Masters At Work, #seacrunk, Dragonball Z, William Gibson, OutKast, and Lil Jon. Often, Le1f purposefully get lost in the shuffle, his No Limit Fiend-from-a-sci-fi-future rhymes content to float in a sea of sound. "Homophobes go watch ESPN," the out-of-the-closet MC declares on "Fresh," though it may take you ten or so listens to catch it. "Emulator" bemoans the theft of his Gameboy on some broken-hearted nerd shit. "Mind Body" b/w "&Gomorrah," makes you wish 12-inches were still a thing. B.S.
13. Ice Burgandy - Progress Involves Risk Unfortunately (Self-Released)
13/41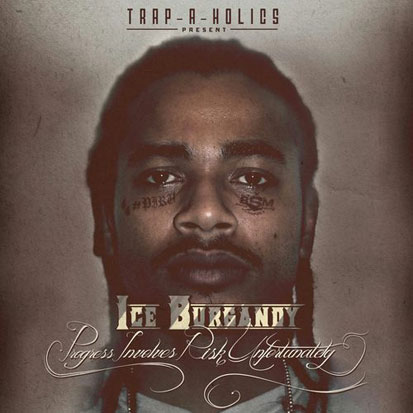 A few years ago, Waka Flocka Flame went out to California and signed a bunch of no-name rappers, one of whom became a name rapper when he decided to call himself Ice Burgandy [sic]. But Burgandy became much more than just a copy editor's punchline with Progress Involves Risk Unfortunately, a mixtape that reinvigorated Atlanta trap music with a sly, humorous persona and the tumbling wordplay that snakes underneath. "PMBB," a circular tiptoe of a song, was one of the underground breakout hits of the year thanks to a particularly inspired string of rhyming: "Ferrari," "Atari," "Jabari," and "Chris Farley." J.S.
14. Antwon - End of Earth (DreamCollabo)
14/41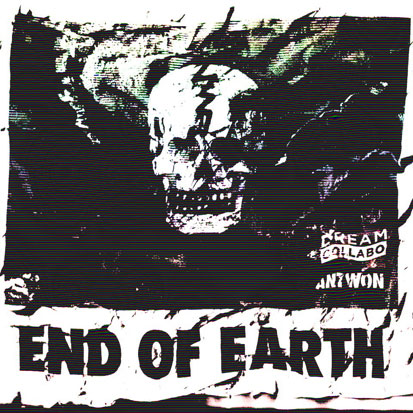 If San Jose rapper Antwon slowed down his flow just a little, he'd be "cloud rap." If he moved to the other coast, he'd be the missing link between Heems and Action Bronson. As is, he's like a teenaged Biggie in that famous street-corner freestyle resurrected as an ex-hardcore dude: Charmingly rhyming about food, fucking, and every once in a while, breakups — always to wounded, bruiser-emo Henry Rollins effect — that take him to the end of his rope. End of Earth, a modest Ready To Die for the Tumblr generation, is as beautifully eclectic as the Internet itself: He goes hip-pop with Pictureplane's Suzanne Vega-sampling "Living Every Dream," grinds Grimes into Dilla slush on "Give Me My $$$," and channels Italo-disco crew Kano on the sex-soaked "Hidden Room." B.S.
15. Oddisee - People Hear What They See (Mello)
15/41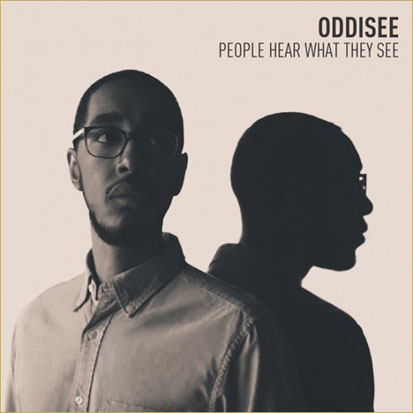 Boom-bap traditionalists finally cracked the code on making this stuff vital again in 2012. See: snare-free producers Ka and Roc Marciano, the John Carpenter murk-hop of the Alchemist, or the absurdist aggro rhymes of Action Bronson. Washington, D.C. rapper/producer Oddisee can't help but tweak that formula. He's from the land of go-go and the Blackbyrds' sophisto-soul-funk, and will not deny those influences. On People Hear What They See, Oddisee surrounds dusty-fingers samples with space disco, hard funk, and witty Marvin Hamlisch-like live instrumentation. Samples on "Ready To Rock," soar like Pete Rock and glitch like Oval and features an arm-hair-raising double-time verse; "American Greed" wub-wubs while Oddisee unflinchingly addresses the give-and-take of living in the most powerful country in the world. B.S.
16. El-P - Cancer 4 Cure (Fat Possum)
16/41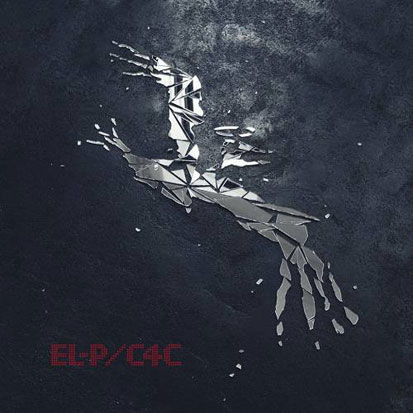 Veteran rapper-producer-firebrand El-P dips back into his formative years of scouring rap liner notes, channels his decidedly golden-era knowledge into a thoroughly modern-sounding album. Ergo, the frisky "Drones Over BKLYN" is powered by a homage to the piano riff that pumps through Kool G Rap's "Road To The Riches" and stabs of horn memorably used during the Bridge Wars pep up "Tougher Colder" (a song which also features El's charming observation that "it's a lovely day to go blitzkrieg") — all on an album anchored by contemporary Reznor shards and a crack team of modern rap commandos (Danny Brown, Mr. Muthafuckin' eXquire, Despot). El's bombastic production style endures (these are not beats for the frail of ear) but there are tender moments driving "The Full Retard" and the epic emotive closer "$ Vic FTL (Me and You)." One of his busiest works, and maybe his truest. P.M.
17. 2 Chainz - Based on a T.R.U. Story (Def Jam)
17/41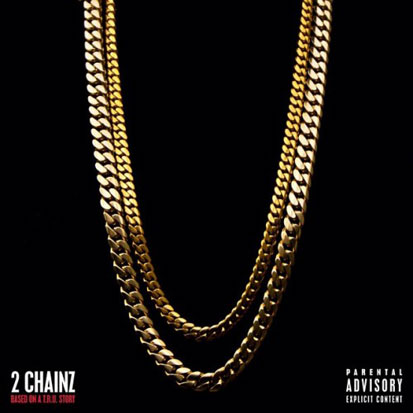 In 2012, a 36-year-old rapper, one whose career prior was about as notable as you would expect for someone calling himself "Tity Boi," assumed the throne as king of Atlanta — an ascension that was met with no shortage of critical harrumphing. But washing up in his flood of punch lines and guest verses was a thoroughly replayable album, one as blindingly bright and in-your-face as the source of his new namesake. B.O.A.T.S. pops, but isn't pop — it's a straight street-rap album with jokes rendered in big, bold bubble letters. Sure, he said he'd "take the cameltoe and turn it into casserole," but he also turned around and "put her phat rabbit on the Craftmatic." Some people will never forgive 2 Chainz for not being T.I., but he doesn't let his limitations stop him from crafting memorably hilarious rap music. Why should we let anybody stop us from loving it? J.S.
18. Tree - Sunday School (Gutter City Ent.)
18/41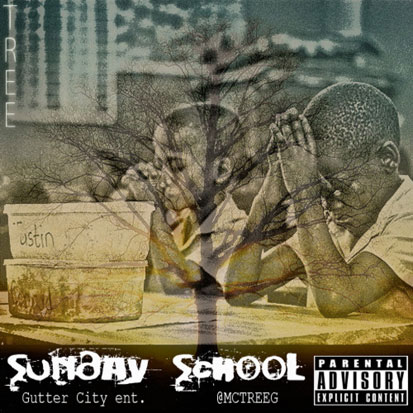 While the drill music of Chief Keef and his ilk ruled Chicago's streets this year, the city's most complete album was the product of a smaller musical movement. Much smaller. "Soul trap" is a one-man subgenre self-coined by its only participant, rapper/producer Tree, and his heavily overlooked Sunday School is its pinnacle thus far. Think chipmunk-era Kanye double-processed in the Dilla blender, microscopically diced soul fragments that perpetually feel like they're falling in and out of quantization without ever actually losing their groove. Tree's rhymes, rasped to the heavens like Scarface on his darkest day, hold everything in place. ANDREW NOSNITSKY
19. Ka - Grief Pedigree (Iron Works)
19/41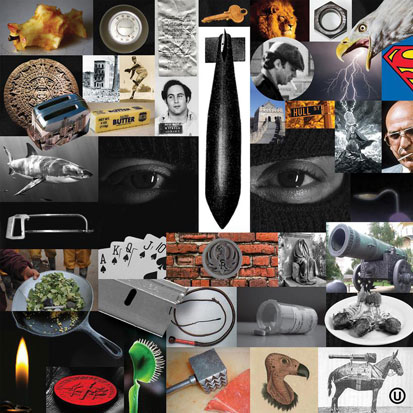 File this one as the companion piece to Roc Marciano's masterful Reloaded (see entry No. 6). Dropped on the down-low back in the spring, Ka made the hyper-local powerful as the former Natural Elements rapper employed his hushed tone and masterful rhyme-stacking to tell close-up tales about his Brownsville, Brooklyn residence. Fusty documentary-sourced vocal samples illuminating the history of the 'Ville stitch the experience together, while Roc Marci's now-obligatory guest spot on "Iron Age" is a verse-of-the-year contender. Some will write off Grief Pedigree's deliberately gloomy beats as being stuck in the Mobb Deep era of keep-it-realism… but what's wrong with a fine vintage? P.M.
20. Gucci Mane - Trap Back (Self-Released)
20/41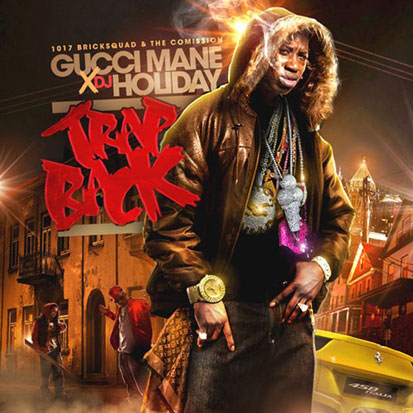 Back in 2009 Gucci Mane seemed on pace to make the leap from trap star to pop star before a series of poor decisions lead to a court ordered mental institution stay and, worse, a full length album with V-Nasty. This year he finally got his mind right and realigned his career path to that of the revered elder statesmen with a trio of well received mixtapes. Trap Back, the best of the bunch, isn't quite a complete return to form but it comes pretty close. Gucci is once again bouncing words around with a palpable glee but more importantly he's making the right choices musically. Like mostly limiting the guest list to fellow ATLiens like Future and 2 Chainz, and letting one-time understudies like energy man Waka Flocka and 2012 hall of fame producer Mike Will Made It shine like they're supposed to. A.N.
21. Ty$ & Joe Moses - Whoop! (Self-Released)
21/41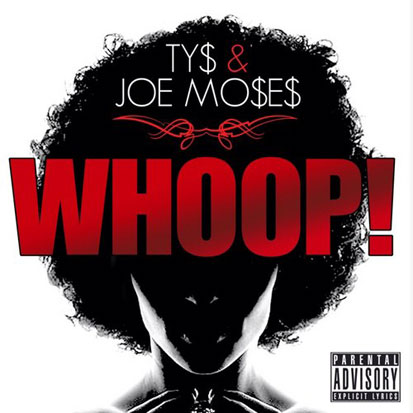 With Tyga's "Rack City," Los Angeles producer DJ Mustard made his name as the premier choice for stripped-down, 808-pumped party-starters. But his finest moments came via a little-known mixtape by crooner Ty$ and occasional Brick Squad affiliate/full-time hard-head Joe Moses. Laced entirely by Mustard and Ty$'s production unit D.R.U.G.$, Whoop! takes the three-note ratchet simplicity of "Rack City" and places it more tangibly on the L.A. rap timeline. Moses' snarl is so classically gangsta that you can hear the crease in his khakis, Dogg Pound O.G. Kurupt shows up with a scene-stealing cameo, and the heavily vocoded G-funk/ratchet hybrid "Eat The Pussy" repurposes and rebuts DJ Quik's "Can I Eat It?" (If you were wondering Joe and Ty firmly take the pro position on the topic.) A.N.
22. Meyhem Lauren - Respect the Fly Shit (Self-Released)
22/41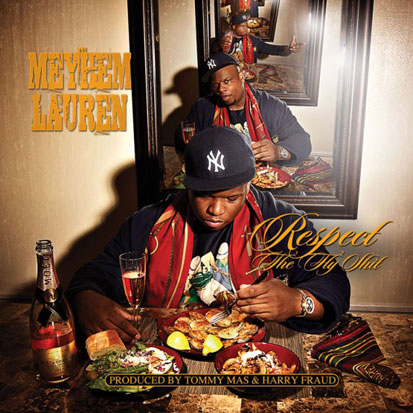 2012 was hip-hop's foodie year, with both real-life chef Action Bronson and Roc Marciano, the lyrical lyrical T.O.N.Y. Bourdain, flipping exquisite food-reference rap into mainstream commodities. In that case, close ally Meyhem Lauren was holding down duties as the guy serving up hearty grub from an unlicensed food truck under Queens Boulevard. A veteran of the New York underground scene, Respect The Fly Shit showcases Meyhem rapping rugged over beats that salute his city's gritty heritage (and, yes, edibles). Recorded during a two-day stint in hotel room 426 of the Austin, Texas, Embassy Suites amid South by Southwest, Respect features passing dinner guests Heems and Riff Raff on the warped "Juevos Rancheros," while locavores Bronson and Roc Marci go ham over a funky, kooky beat for "Peruvian Desserts." The whole smorgasbord is toothsome testament to the endearing appeal of grubby, '90s-inflected NYC rap. P.M.
23. The Alchemist - Russian Roulette (Decon)
23/41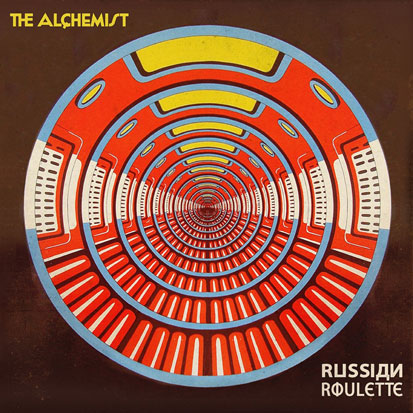 Arguably the producer of the year, Alchemist began 2012 by teaming with Oh No for Gangrene's Hawkwind-hop bad trip Vodka and Ayahuasca, and ended it with Rare Chandeliers, a typically zooted collaboration with Action Bronson. In between was Russian Roulette, a 30-track suite featuring nearly every nü-NYC MC and the sickest European progressive-rock record collection around (Alchemist often lets a sample play out, so the listener can get lost in all that 21st-Century schizoid glory). An album that plays like an overeager Freaks & Geeks minor character going off about Estonian flute-freaks In Spe, while Solaris plays in the background, and a cipher pops off outside the window. B.S.
24. Iamsu! - KILT (Self-Released)
24/41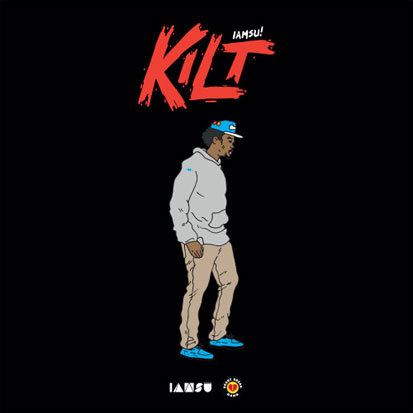 Don't let the exclamation point fool you, Iamsu! might be the mellowest party-starter the Bay Area has ever produced. The Richmond, California rapper/producer quietly dominated West Coast radio this year by way of appearances on E-40's "Function" and Loverance's "Up" (which he also produced), but his own project presents a more mature and composed artist. Su rhymes in an elastic whisper and his in-house production team the Invasion tend to favor spaciousness over clutter, yet KILT feels inexplicably lively when taken as a whole. Call it "relaxed ratchet(!)" A.N.
25. Rick Ross - God Forgives, I Don't (Mercury)
25/41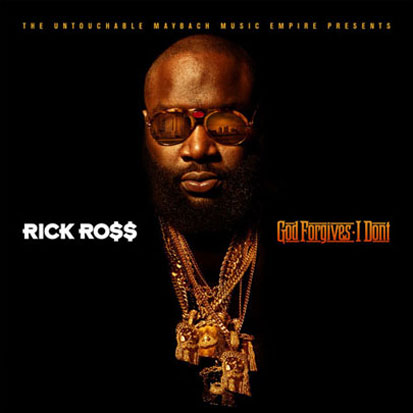 "Diced Pineapples," "Ten Jesus Pieces," "Maybach Music IV," "Amsterdam," Andre 3000, Dr. Dre, Jay-Z, a 24k toilet….Yep, God Forgives, I Don't was a Rick Ross album to its core, a fluffy satin pillow with a cold Glock tucked underneath. It wasn't the Boss' most cohesive album of 2012 (that was the monolithic mixtape Rich Forever) but it was certainly his most illustrious: The man projects unfathomable luxury, and this, in sound and lyric, was another surround-sound monument to his empire. Still, its most powerful song was the one where the ex-correctional officer — who has taken body blows from just about everyone in the game — seethed that "these niggas can't hold me back" 40 some odd times. Ross doesn't forgive, doesn't forget, and doesn't stop. J.S.
26. Homeboy Sandman - Chimera EP (Stones Throw)
26/41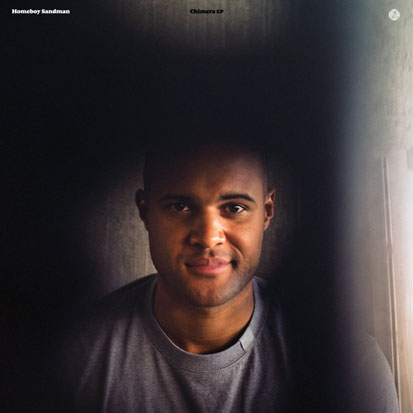 "Hold your head," harmonizes Homeboy Sandman as warm synthesizer bliss orchestrated by Navie D rushes underneath, epitomizing this open-hearted, humanistic rapper's style. Bookish yet lyrically virtuosic, the former law student emerged from the indie New York scene closer to Das Racist's collegial irony than the thug-rap revivalism of Action Bronson, issuing more than two hours of music via a full-length album, two EPs, various loosie MP3s, and a flame-throwing Huffington Post op-ed column deconstructing the N-word. With witty confidence, he semi-seriously slices through conspiracy theories on "Illuminati," then posits himself as innately majestic on "I Do Whatever I Want" and "Cops Get Scared of Me," adding on the latter, "Devils try to hold me down / But peoples always hold me down / Transmission ending, over and out / More efficient 'cause I'm older now." The track's summer-y neo-trip-hop (from Paul White and Exile of Blu & Exile fame) only reinforces that Sandman's more than comfortable in his own skin. M.R.
27. Meek Mill - Dreams & Nightmares (Maybach Music/Warner Bros.)
27/41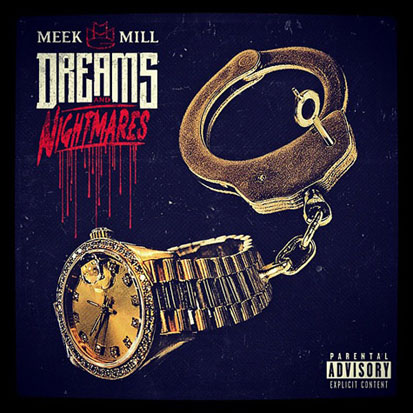 Enrolling as one of Rick Ross' Maybach Music Group minions might be the 2012 version of claiming G-Unit grafter status back in the mid-2000s (and, hey, good luck, Rockie Fresh!), but it's a role that Meek Mill is mining to extremely productive ends. Following his acclaimed Dreamchasers mixtape series, the crew's Philly connect brought a taut, steely edge to the all-caps MMG formula on his debut, while still showing that he can anchor lavish blockbusters like the Nas team-up "Maybach Curtains" and Drake collaboration "Amen." Meek is not only capable of straddling the streets and the charts like the Bawse, but he can rap circles around him too. P.M.
28. Killa Kyleon & Mouse on tha Track - Welcome to the Fish Fry (Self-Released)
28/41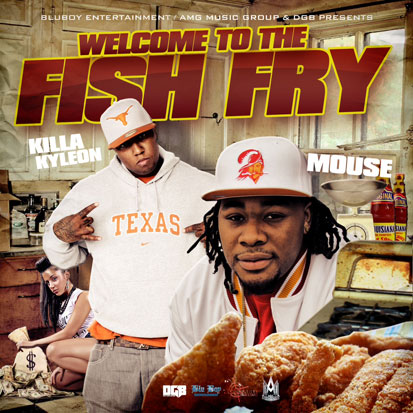 Killa Kyleon is a Houston rap veteran who specializes in the stern, stentorian delivery of dope-boy magic; Mouse on tha Track is a New Orleans rap revisionist resurrecting only the juiciest, sproingiest, bounciest, carnival-ready beats from the Cash Money '90s. Okay, the dynamic is not exactly a Chuck and Flav-level Odd Couple, but the juxtaposition makes for 2012's most infectious tension. Kyleon compares himself to a pitbull and rages against wankstas, snitches, and Twitter spies; meanwhile Mouse goes full "Cartoon," giddily lacing tracks with samples of wah-wah turntables, Chappelle's Show sketches, and Magoo invoking the Trashmen's "Surfin' Bird." C.W.
29. 100s - Ice Cold Perm (DreamCollabo)
29/41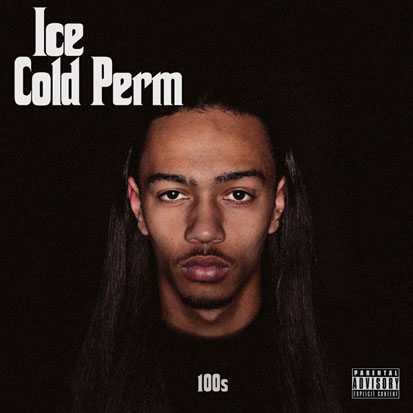 Part player, part lothario, and part asshole, Berkeley MC 100s is a speedy rapper, cramming pimp-game narratives into tight bars like vintage Suga Free; but musicially he has a cloudy penchant for weeded, misty dream-hop and Quik-gone-4AD beats. His heart is lost in the '90s, with Kool G Rap/Kool Keith levels of talking like seXXX (be assured "Slow Drip" is not about using too much of his beloved hair activator) and imagining himself big pimpin' with Jay-Z and UGK on that yacht. But his beats probably come from the same musty VHS tapes that constructed Tim Hecker and Oneohtrix Point Never's Instrumental Tourist. C.W.
30. Ab-Soul - Control System (Self-Released)
30/41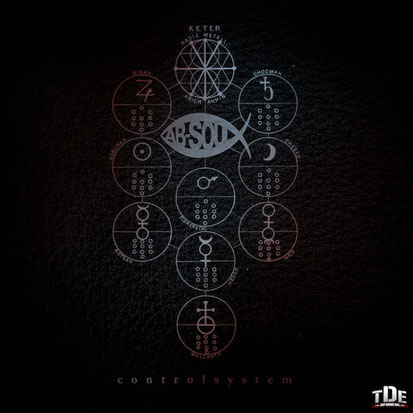 Discursive and Mayan Apocalype-crazy in every way that fellow Black Hippy cohort Kendrick Lamar's album is focused and vivid, Control System offers a funky mix of paranoid polemics, gender studies pontifications, and completely nucking futs digressions — "Terrorist Threats" (on which gangs are gathered up Warriors-style and defeat the military) and "Pineal Gland" (a loving tribute to DMT). Highlight "Book of Soul," though, is a sober jazz-rap riff detailing Ab's childhood bout with a deadly skin disease, and the suicide of his girlfriend earlier this year. The album ends with crazed posse cut "Black Lip Bastard," because when your mind's blown and there are Middle East drone strikes happening and the lost planet Nibiru's on its way, volleying verses with your crew might be the only escape. B.S.
31. Big K.R.I.T. - Live From the Underground (Def Jam)
31/41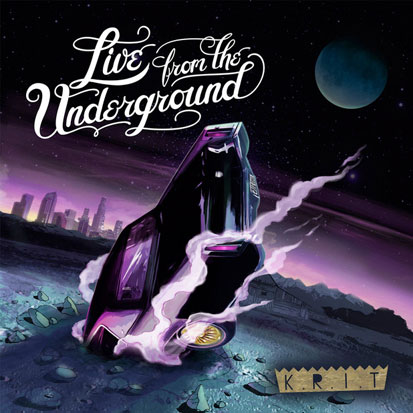 Give Mississippi rapper/producer Big K.R.I.T. credit for striking a nearly impossible balance on his major-label debut, Live From the Underground, illustrating the Dirty South's contradictions and the multi-faceted particulars of his own life while still leaving room for improvement. He can edutain about slavery's legacy in "Praying Man," while still commanding "hoes" to get on their knees in "What U Mean." He shows us how quickly good days turn to nightmares on Mississippi's streets when he catches a surprise beatdown en route to a sexcapade in "My Sub (Pt. 2: The Jackin')," then pulls off a sentimental tribute on "Rich Dad, Poor Dad." And yeah, K.R.I.T. does occasionally get crunk ("I Got This," "Yeah Dats Me"). But the album's leisurely pace and bristling intellect resembles a '90s 8Ball & MJG album more than anything else. He's showing you where he comes from, and he's taking his time. M.R.
32. Gunplay - 601 & Snort (Self-Released)
32/41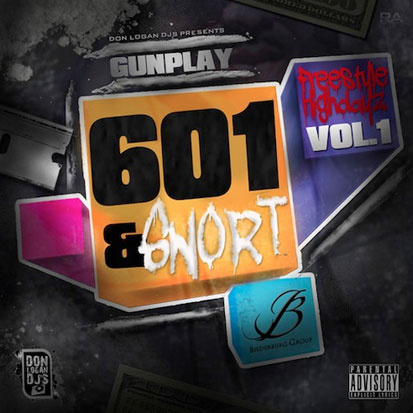 At some point in history, rap craftsmanship diverged almost completely from rap aggression. Modern artists like Chief Keef and Waka Flocka make music that can inspire even a peaceful listener to break bottles over the heads of their foes but rarely do so with the writerly nuance to articulate the shards of glass like older guard legends (Kool G Rap, Big L). An until-recently unheralded bench-warmer in Rick Ross' MMG, Gunplay revealed himself in 2012 as one of the last rappers who's interested in exploding with precision. Yes, his 601 & Snort, like its predecessor Bogota Rich, feels slight at first, comprised mostly of short freestyles to radio hits and old Wu-Tang instrumentals, but every word is in its right place and each of them are delivered as if his — or your — life depended on it. A.N
33. Heems - Nehru Jackets (Greedhead)
33/41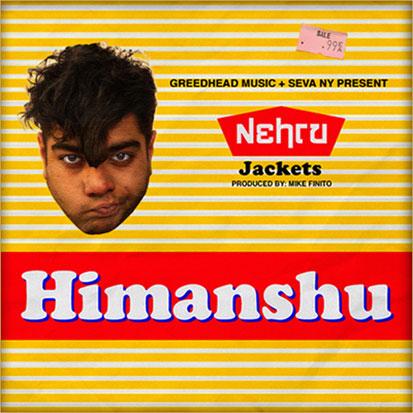 Himanshu "Heems" Suri advanced his reputation as an absurdist, confrontational, political firebrand in 2012, chumming Twitter with sly reverse-race-baiting — a follower complained that his tweet "White people houses be smelling like cat" was "presented with no context"; Heems: "white people always be like 'context.'" More importantly, he released an absurdist, confrontational, politically fiery mixtape (free on the Internet) that rivals anything by his no-joke joke-rap crew Das Racist (who Heems recently confirmed has split — via Twitter, naturally). His buddy Mike Finito strews snippets of Indian pop (and Kate Bush) within an adapted Def Jux stagger-and-clatter, crafting a soundtrack for multi-culti urban jostle rather than sci-fi dystopia. The ebb-and-flow is an ideal vehicle for Heems' free-associative musings and a snazzy jumping-off point for bold statements: The celebratory "Womyn" riffs off the Beasties and Bell Biv Devoe as it revels in the from-Venus clichés it undercuts; "NYC Cops," is a Strokes-sampling, fuck-tha-police history lesson that takes sides and names names. KEITH HARRIS
34. Spoek Mathambo - Father Creeper (Sub Pop)
34/41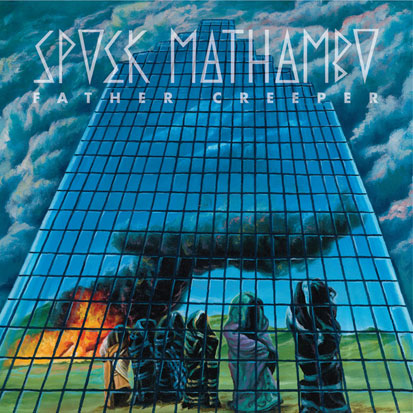 Back in the 1980s, while liberal musos were deriving hope from Township Jive's jubilant defiance of South African apartheid, a kid named Nthato Mokgata was born into the street wars of P.W. Botha's Soweto. Roughly a quarter-century later, rechristened as MC/producer Spoek Mathambo, he channels the grim day-to-day of 21st-century Johannesburg into synthetic flutters, clicks, and squelches that abrade and grate and grind. Elements of the musical grace that's his birthright do poke up from the electric muck, such as the lyrical guitar that runs through "Dog to Bone" as Spoek insists, "No you don't need to be scared"; but these flicker-like memories of a happier time resolve into just enough focus to mock your current predicament. Mathambo's not necessarily a commanding presence as either a rapper or singer, but this turns out to be his strength, denying listeners the luxury of pinning down these free-floating anxieties about bad sex, blood diamonds, and wage slavery on any one individual, as we drift through the confusion that prevails when there's no longer a prize to you keep your eyes on. K.H.
35. Nicki Minaj - Pink Friday: Roman Reloaded (Young Money/Cash Money/Universal Republic)
35/41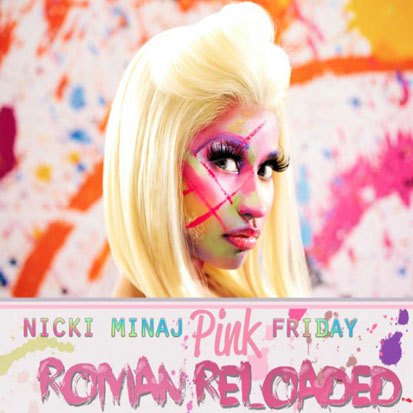 You've heard "Pound the Alarm" a few hundred times, but did it really register that Ms. Minaj was singing "hotter and hotter, sexy and hotter" on an inane-beyond-inane hook? Nope. Because she sells it! Pink Friday's dance songs have the same theatrical intensity as the album's more critically adored "real hip-hop" songs where she voices Roman Zolanski, calls you a stupid hoe over and over and over, or puts on a Schoolly D mask for "Beez in the Trap" and returns hyper-literal hip-hop toughness to its metonym-flinging shit-talk origins. The rappity-rap first half of Roman Reloaded is a little easier to grasp than the A.D.D. EDM sensory-overload second half, which is actually way more Nicki than a Barbie-girl version of Hell Hath No Fury, anyway. "Whip It," in the car-as-vagina tradition, gets paired with "Mr. Saxobeat"-meets-Justice "Waters of Nazareth" production. Breakup ballads like "Fire Burns," where she calls an ex a "piece of shit" are painfully sincere and pure camp at the same time. On the title track, Nicki confidently raps, "Nicki, pop? / The only thing that pop is my endorsement ops," refusing to separate the hip-hop hard-spitter from the fast-rapping supposed sell-out. Deal with it. B.S.
36. Roc Marciano - Reloaded (Decon)
36/41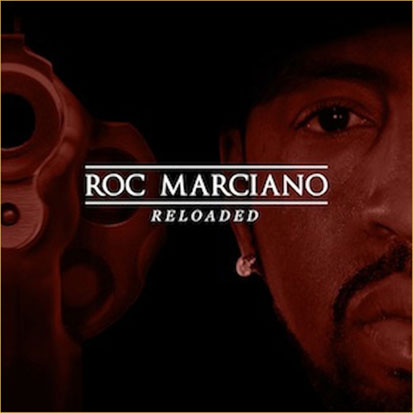 Rap is often lauded as being "cinematic" (see practically every Kendrick Lamar review), but rarely is film evoked in rap as elegantly as on Roc Marciano's Reloaded. His second solo album doesn't tell a story; instead, it is a succession of vivid images rendered in full color: Mongolian coats, smoke-tinted windows, blackened tilapia, machetes, bodies turned "to creamed corn"; and it's soundtracked, Tarantino-style, by the Spinners. Over somnolent, lo-fi minor-key beats, this is supposed to be quietly unsettling, intimidating music — and it would be, if didn't seem impossible to picture Marciano doing anything but daydreaming and writing. J.S.
37. Action Bronson - Blue Chips (Fool's Gold)
37/41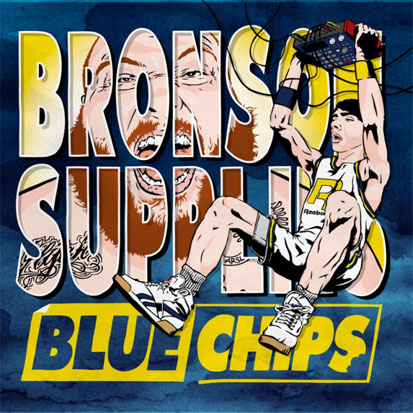 New York City will never lack for elemental, beats-rhymes-and-life rap releases, and this year saw an especially bountiful influx from Roc Marciano, Meyhem Lauren, Sean Price, Joey Bada$$, and Chinx Drugs, among others. But the city has suffered a shortage of characters, especially since ears have continued to tune into the weird and wonderful exports from the south and west and the rest of the Internet. Enter Action Bronson. A big-ass, ginger-bearded chef-turned-rapper, he isn't the savior of a city immune to salvation, but rather a colorful crank who makes the nuts-and-bolts foundation of the five boroughs sound fun again.
Fittingly then, Blue Chips was created in a manner suggesting a hip-hop Beavis and Butt-Head dynamic: Bronson and producer Party Supplies sat down in front of a laptop and scoured YouTube for bizarro sounds to sample while getting opera-note high. And though the album is imbued with something like a buffoonish stoner's streak — as an infatuation with Tom Selleck's mustache suggests — it is, at its core, a testament to technical chops: "9-24-11" has Bronson deliberately mangling his lines only to restate them in the name of fuckin' with a flow; "Tapas" is a shot of raging and exhilarating braggadocio, while on the drum-less "Pouches of Tuna" his timbre provides the rhythm as if he's vocally conducting an entire rap orchestra. By now, everyone knows Bam-Bam Bronsolino is consummate with the fine-dining chatter and possesses an endless stash of obscure pro-wrestling references, but never forget that he grew up in Flushing, Queens, avidly listening to Kool G Rap. Of course he goes hard. P.M.
38. Death Grips - NO LOVE DEEP WEB (Self-Released)
38/41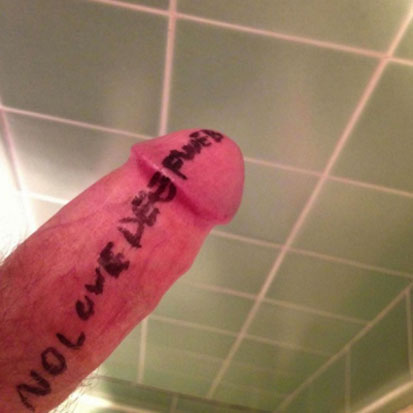 The narrative surrounding Death Grips' self-recorded, self-leaked second album won't fit neatly into a year-end blurb, but that's kind of the point. Real art is about as convenient as a penis winking at you in your iTunes whenever you want to hear the brutalizing beatwork of Zach Hill and the mutineer mutterings of Stefan Burnett. These 13 tracks of whirring noise aren't so much songs as shellackings, designed to bend the listener's brain around the duo's inimitable sound: equal parts Bomb Squad blowout, blaring Internet static, and bleakbanger's delight. That the Sacto noise-rap rebels were ever signed to a major now seems impossible. That Epic dropped the duo after finally hearing NO LOVE DEEP WEB seems insane. Despite being rife with chaos and confusion, this is Death Grips' world and the rest of us are just passing through. CHRIS MARTINS.
39. Future - Pluto (A1/Free Bandz/Epic)
39/41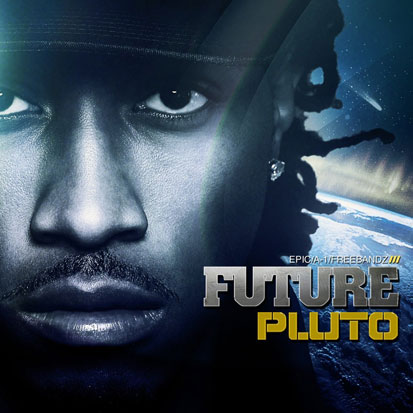 Big Boi has cooler friends, 2 Chainz has more charisma, T.I.'s got more skills, Gucci Mane has a better work ethic, and, mercy, mercifully, none of those people have ever rhymed "I got your attitude in Venus / I got you begging to catch my semen." So, how the hell is Future the future of hip-hop poptimism? It ain't what he says, it's how he says it. On Pluto, the Atlanta rapper-turnt-sanga-turnt-sexy-robot prefers to bargle nawdle zouss everything through a gurgling shark tank of Auto-Tune. He turns a decades-old tradition of alien rhyme voices, from Rammellzee to Lil Wayne, into an all-encompassing croak'n'croon aesthetic joining Zapp's cosmic slop, Nelly's sing-song half-rap, and contemporary Atlanta trap (yes, yes, at the same damn time. Trap production, in its many forms, obviously being the monolithic, slow-ride bulldozer currently informing everything from emerging Chicago rappers like Chief Keef to go-hard-or-go-home electronic acts like TNGHT. At the height of Atlanta rap's influence, Future floated over its rat-a-tat hi-hats, booming beats, Tony Montana fantasies, and crunk revisionism into a weird, wild stratosphere. C.W.
40. Killer Mike R.A.P. Music (Williams Street)
40/41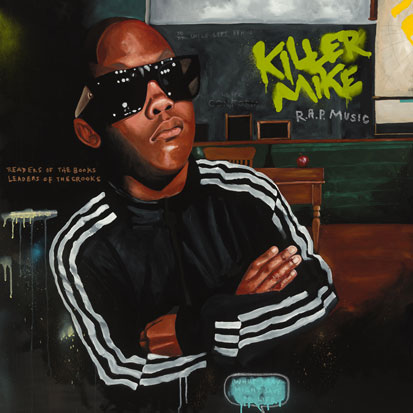 Index [excerpt]:
1980s, art
see also: Jean-Michel Basquiat
1980s, business/fashion
see also: Def Jam Records, Fila, Kangol (fur), Rap-A-Lot Records, Rush Productions
1980s, culture
see also: Good Times (re-runs), The Terminator, Times Square
1980s, music
see also: 2 Live Crew, The B-Boys ("2-3 Break"), Boogie Down Productions ("9mm Goes Bang"), George Clinton, Doug E. Fresh and the Get Fresh Crew, Gucci Crew, J.J. Fad ("Supersonic"), LL Cool J ("I Need a Beat"), Malcolm McLaren and World's Famous Supreme Team ("Hobo Scratch"), Michel'Le, N.W.A. ("Fuck the Police"), Public Enemy ("Public Enemy No. 1," "Cold Lampin' With Flavor"), Sade ("Your Love Is King") Slick Rick ("Teenage Love"), Too $hort
1980s, politics
see also: Mumia Abu-Jamal, George Bush Sr., Larry Davis, Muammar Gaddafi, Iran-Contra, prison privatization, Oliver North, Ronald Reagan, Reaganomics, Rockefeller Drug Laws, Mutulu Shakur, the War on Drugs C.W.
41. Kendrick Lamar - good kid, m.A.A.d city (Top Dawg/Aftermath/Interscope)
41/41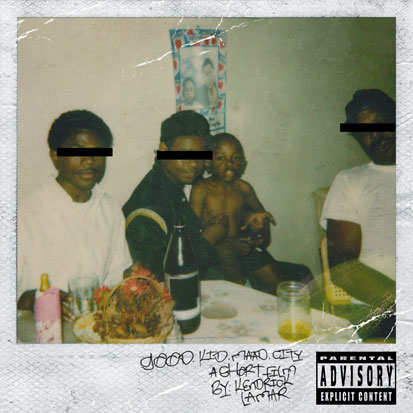 Is it possible to praise good kid, m.A.A.d city without jackleggin' about whether it's a classic album or whether classic albums even matter anymore (especially in hip-hop) or whether Kendrick Lamar is truly a virtuoso rapper or whether his high-mindedness is too mindful for his chronically high target market? Well, if you're claiming that it's the best hip-hop album of the year, then I'd hope so. So, let's conversate, as pimp-papi Calvin Cordozar Broadus would put it in his CPT/LBC vernacular.
First, goose-bumpin' ain't it, the way Lamar hoists and voices hip-hop's psychic and sonic geography so effortlessly and coherently, enacting himself at different ages, dropping into other rappers' dialects to include them (and their worlds) in the dialogue, crafting his "short film" around the terrifyingly unknowable relationships that feed (and stunt) any boy's life — with his parents, with his peers. On perhaps the album's two most astonishing songs — "Bitch, Don't Kill My Vibe" and "Swimming Pools (Drank)" — he builds on the volatile charge that alcohol can set off in any house. The former riffs on a dad/husband's sloshed punch line to sketch the stress of success, felt from without and within ("I am a sinner who's probably gonna sin again"), over Sounwave's languid, stuttering beat and fraught strings; on the latter (with Pharrell's production zooming in on the bittersweetness in Roy Ayers' "We Live in Brooklyn, Baby"), Lamar takes one of the album's many deep dives into the allure and effects of everyday life's diversions (alcohol, sex, church, gangs), and how the resulting backdrop can blur and distort, so your feelings shift from indifferent to elated to devastated to like you're surveilling your own sorry ass from afar.
Some churlish humps have suggested that good kid could be more fun (like, more escapist and carefree, I suppose), and it does exist in a shadowy, ruminative twilight; at one point, Lamar muses, "I don't know why I'm so I infatuated with death." But if your admittedly ambitious goal is to make an album that speaks both picturesquely and honestly in the multifarious tongues of your darkly storied hometown (Compton), not to mention of hip-hop itself — which is to say, if we're putting cards on the table, of young African-American men and their tenuous life expectancy — then your shit might tend to be more somber than all diced pineapples.
Ultimately, after the album takes us from domestic unrest to teen kicks to the harsh recoil of adulthood, Lamar ends up cotton-mouthed, kneeling to pray (the urgently mournful "Dying of Thirst," co-produced by Sounwave) and then taking inventory of himself in the mirror, as Anna Wise chants, "I'm real, I'm real, I'm really really real." Debating love and hate, while listening to tender voicemails from his mom and dad, he finally emerges for anthemic closer "Compton," notably featuring a rap but no production from Dr. Dre (in a bicoastal upset, Just Blaze handles the soulfully pounding, synth-searchlight triumphalism). Though at the outset he dubs himself "King Kendrick," Lamar's actual intent is to pay homage to the music, neighborhood, and man who made it possible for him to credibly drop such an outlandish claim.
It's been a given for decades that hip-hop's essential strength comes from its brash self-promotion — the literal promotion of a self that's been denied humanity — but what makes good kid so remarkably 2012 is how it hums on Lamar's electrically wired self-awareness. Its knowing not-knowingness. Its restless humility. The expectations aren't a burden if you get off your own monumental dick. Besides, Compton elder MC Eiht has his back: "Geeeeeaaahhhh." CHARLES AARON