I've heard the soundtrack to the movie Dirty Dancing roughly a million times. I've seen the movie Dirty Dancing once, and that was just a few days ago. The soundtrack, recently reissued in a deluxe 25th anniversary package, was Clockwork Orange'd into my brain between the ages of five and whenever I stopped relying on my parents for car rides. So let's say 16. My mom played the shit out of that Dirty Dancing tape.
She wasn't the only one. Dirty Dancing has been certified 11 times platinum since it came out in 1987. The album spent 18 weeks at No. 1 on the Billboard's Top 200 album chart. It spawned singles: Eric Carmen's misty "Hungry Eyes" went to No. 4 on the Billboard Hot 100. Double-duty star Patrick Swayze's "She's Like the Wind," went to No. 3. Bill Medley and Jennifer Warnes' duet, "(I've Had) The Time of My Life) was a No. 1. The album was, is, a monster.
But no one would argue say that all the album's songs are deathless classics, and given my earlier ad nauseum exposure, I wasn't exactly starving to see the movie, whose wave I'd never caught while channel surfing. But on the occasion of the movie's 25th anniversary, I decided to watch Dirty Dancing. The verdict? Better than expected!
The two leads and their dancing, unsurprisingly, are great, thrilling, delightful. The rest is a mixed bag of Brylcreem, half-note characters, and chiffon. (For my fellow cultural laggards: The film's plot is a Romeo & Juliet story set at a Jewish resort in the Catskills in 1963.) Jerry Orbach, my second-most favorite Law & Order detective after Dennis Farina, is slightly aloof but still goodhearted in his role as the overbearing father to Jennifer Grey's naïvely optimistic teen, Baby Houseman. He's also a bit dim. When Baby asks for $200 to help a friend out, Dad caves after she swears it's not for anything illegal. (The cash is to pay for an abortion.) No follow-up questions. No nothing. It doesn't jibe. Still, he's sympathetic as far as bad dads go; in the same paternal vein as John Mahoney's sympathetic scammer in Say Anything. He's a bit of a dick, but ultimately a good dude.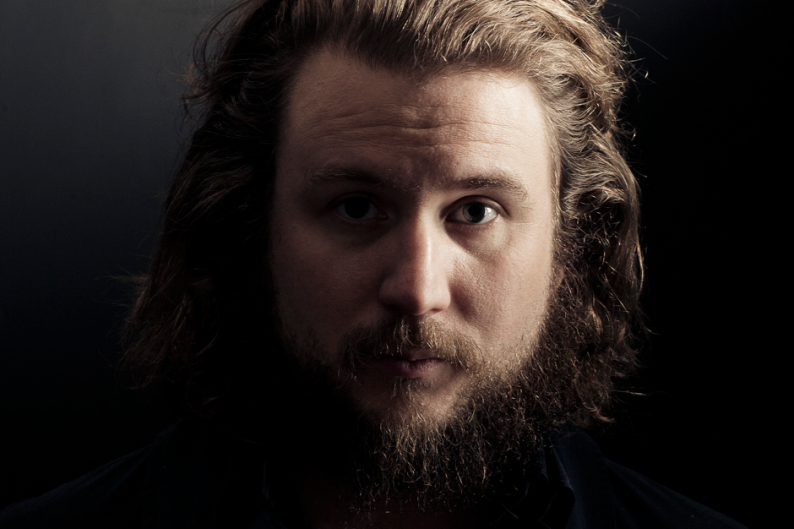 Every other supporting character is a scrawled symbol. There's the rough-edged bad girl, Penny. The smarmy waiter, Robbie Gould, Baby's even more naïve sister Lisa, and the oily social director, played by Wayne Knight, who's great at playing overbearing obese guys but also probably never needs to play that role again. (Side note: The movie is clearly set at a Jewish resort, and populated by Jewish characters, but the words "Jewish" or "Jew" are never uttered.)
Grey and Swayze, though, fully and completely redeem Dirty Dancing. Their chemistry and charm emit the film's brightest light. Grey was perfectly cast. She's pretty, but not so pretty that it's hard to imagine her being thrilled and surprised by the reciprocal affections of Swayze's Johnny. She looks like a young Carole King, which given the movie's time and place is a nice hindsight visual rhyme. Grey also does this thing where she constantly leaves her mouth just a little bit open, as if she's hungry for experience. (Or something more specific). Unlike, Swayze, Grey isn't a transcendent dancer, but that works for her. She seems human, girlish, like she's growing into, and more comfortable with, her body as the movie progresses. It's not a "great" performance, but, in its way, it's a perfect one.
It's hard for me to watch Patrick Swayze and not think of Chris Farley. (You know what I'm talking about.) Once I get past that, though — it's like, sometimes once an actor stops being fresh, it can be easy to lose sight of why they were famous in the first place. You see Robert De Niro puttering around in some hack comedy, and it's hard to understand why people ever gave a shit. Then you see King of Comedy and you get it. Dirty Dancing is the reason people give a shit about Patrick Swayze. (Second best reason: Point Break.) He's lithe and graceful and confident in his body, the exact right counterpoint to Grey. He's so charismatic when he's dancing (and dry-humping: the movie's title delivers on its promise) that the rest of performance feels stiff by comparison. But that makes a sort of sense, too. The rugged Johnny comes alive when he doesn't have to articulate. When he does the rumba and mambo and, especially, when he and Grey do the ground-bound lip-synch dance set to Mickey & Sylvia's "Love is Strange," he blooms.
At the risk of blasphemy, the climactic "Nobody puts baby in a corner line" was meh. It's the one line I knew from the movie before having seen it — solely because it's been parodied endlessly. But in my imaginary mind-cut of Dirty Dancing, someone would've forcibly told baby to go sit in the corner, she would've thrown a fit about it, Swayze would've come and kicked some Road House ass, and then he would've delivered the line. Instead he just kind of saunters over to Grey and spits it out. Then they dance, and the whole world feels lighter.
I didn't have to revisit the soundtrack to know its highs and lows. These songs are forever lurking in my mental substrate. Some for better, some for worse. So, here's my ranking of the album's tracks, from favored last dance picks to the tracks that belong, eternally, in a corner:
1. "Be My Baby," The Ronettes
Film trivia: Along with Dirty Dancing, what other American cinema classic has an opening scene set to "Be My Baby?" Mean Streets! It's hard to think of two more temperamentally opposed films, but the Ronettes put the pedal down on both. And it works beautifully both times. Those opening drum blasts and Ronnie Spector's booming voice have such a sense of promise and possibility to them — it's the start of summer, it's the sun coming up, it's an exemplary lead-off song.
2. "Overload," Alfie Zappacosta
https://youtube.com/watch?v=watch%3Fv%3DC81BlYGfA44
"Overload" is ridiculous and I love it. Zappacosta sings in a goofy macho belch, like he's thinking about absolutely crushing some bicep curls as soon as he's through with the song. It kills me, and the sparse drum beat and guitar wriggles during the chorus are weirdly cool and minimal. If Rambo-era Sylvester Stallone made music, it'd sound like this.
3. "Love Is Strange," Mickey & Sylvia
The opening guitar licks are tersely funky and culminate on an awesome broke-note fill. The song's spoken duet part ("Hey, Sylvia?") never stops being adorable either. Sylvia's delivery has an acid sassiness that keeps the song from getting too sweet.
4. "Hey! Baby," Bruce Channel
A No. 1 single in 1961, this song — an amiable Buddy Holly-esque lope — features harmonica so bright and playful and carefree the Grinch could get with it.
5. "Stay," Maurice Williams and the Zodiacs
https://youtube.com/watch?v=6Nlf1I1sOqo
When whichever Zodiac is responsible swoops into his falsetto, it's impossible not to smile. Even if Williams and Co. intend something lascivious (it's creepy to convince a girl to hang around by saying her "Mommy" and "Daddy" won't mind), there's a buoyancy to the sound that's irresistable. And the rhythm has a nice lulling Latin lilt.
6. "Hungry Eyes," Eric Carmen
https://youtube.com/watch?v=watch%3Fv%3D6oKUTOLSeMM
Eric Carmen's career is a strange one. In the early '70s, he fronted beloved power-poppers the Raspberries, who were punchy and tough and clever. Then the group broke-up (they'd later reunite), and in 1975 he had a gloopy hit with "All By Myself." After that he transformed himself into a total softy. "Hungry Eyes" is MOR-ballad Carmen, but the rasp he gives to the line "I feel the magic between you and I" still gets me. Bro's a pro.
7. "(I've Had) The Time of My Life," Bill Medley and Jennifer Warnes
https://youtube.com/watch?v=watch%3Fv%3DRH0lEVMuzzw
Medley and Warnes both have lovely voices, and the melody soars (in a seatbelts-on kind of way), but — and this is a hindsight issue and not the song's fault — this joint sounds like the blueprint for the music in every erectile dysfunction commercial. Can't fault the arrangement, though. This song starts limp, then rises, and rises, and climaxes into the chorus. Multiple times.
8. "In the Still of the Night," The Five Satins
https://youtube.com/watch?v=watch%3Fv%3DCtkR3sFaZAc
A go-to for signifying pre-Beatles rock, this is a perfect doo-wop song. The undying backing sho-doop, sho-be doops, the swooning melody, the unexpected string plinks, that cottony saxophone. Pass me a malt soda and let me look at the stars.
9. "Yes," Merry Clayton
https://youtube.com/watch?v=watch%3Fv%3DjEZyKXw4y1Q
This is bouncy, frothy soul-pop that would've been a solid cut on an '80s Aretha Franklin album. It's also the second-best thing Clayton ever did. The best? Her wailing backing vocals on the Rolling Stones' "Gimme Shelter."
10. "She's Like the Wind," Patrick Swayze
https://youtube.com/watch?v=watch%3Fv%3Dyfg97-5uhFQ
There's definitely a soft-core 50 Shades of Grey appeal about the track's plush ambience, but man oh man, Swayze sings like he's working through an acting exercise or something. Like someone said to him that he should sing like his loins are on fire, but nobody else is allowed to know because HE IS SECRETLY IN LOVE WITH A RICH GIRL BUT HE'S FROM THE WRONG SIDE OF THE TRACKS AND IT'LL NEVER WORK! OH THE SIMMERING PASSION!
11. "Where Are You tonight?" Tom Johnston
https://youtube.com/watch?v=watch%3Fv%3DXmo8IK70pT8
Sub-Huey Lewis. Still, you could imagine a normally buttoned-down uncle very much enjoying this song if it was played by a live band at a wedding. But has any genre aged more poorly than '80s blue-eyed soul?
12. "You Don't Own Me," The Blow Monkeys
https://youtube.com/watch?v=watch%3Fv%3DynM7bia4BkQ
This song gives me the creeps. The lead singer does a vague Bowie impression, but without any of the Thin White Duke's sense of desiccated grandeur he just sounds overwrought. The sax honks, but not hard enough. The strings are synthetic and thin; the drums cold. The chorus is catchy, but the production, the attitude, is flimsy and dated — two things that, 25 years later, Dirty Dancing is most definitely not.