Bill Doss, singer, songwriter, multi-instrumentalist, audio engineer, Olivia Trevor Control member and co-founder of the Elephant 6 collective, has passed away according to a tweet posted earlier today by Gabe Vodicka, music editor of Flagpole Magazine in the band's onetime headquarters of Athens, Georgia.
Olivia Tremor's official website has posted a photo of Doss along with "1968-2012" and a brief statement reading, "We are devastated by the loss of our brother Bill Doss. We are at a loss for words." The band's reps issued the following statement: "It is with heavy hearts that we confirm the news that Bill Doss, member of Olivia Tremor Control and co-founder of Elephant 6 Recording Company, has passed on. Please respect the privacy of the Elephant 6 family at this time. Our hearts are with them, and we will release any further details and statements as it's fit in the days to come."
Alongside Neutral Milk Hotel's Jeff Mangum and Apples in Stereo, Doss was a highly visible and active member of Athens' music community for nearly two decades. Both Olivia Tremor Control and Elephant 6's update on '60s-informed psychedelic pop became a touchstone of American indie rock during the 1990s and you can hear his influence in bands like Animal Collective, the Shins and Arcade Fire. Details of Doss' death have yet to be shared.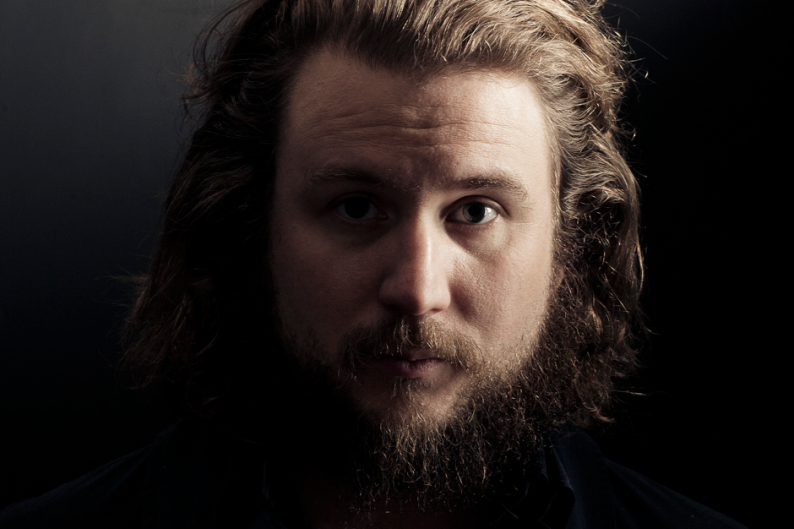 Read SPIN's history of the Elephant 6 Recording Collective here.
Doss grew up in Ruston, Louisiana, a rural town on the state's northern border with Arkansas. It was there that he first met and developed friendships with Mangum, Apples in Stereo frontman Robert Schneider, and Will Cullen Hart, his eventual partner in Olivia Tremor Control. Though the two would move with Mangum to Athens in 1990 to form short-lived trio Cranberry Live Cycle (and later Synthetic Flying Machine), they'd soon part ways creatively: Mangum would go on to start writing and recording under his Neutral Milk Hotel project and Doss and Hart began releasing Beatles-informed, loop-assisted, acoustic-based psychedelic collage as OTC. Their debut EP California Demise — the first in a slew of conceptual recordings whose roots could be traced to an imaginary film the two had allegedly written — would arrive in 1995, one year before Music From the Unrealized Film Script "Dusk at Cubist Castle," a double LP considered by most to be the band (then a fivesome) and collective's defining hour.
In 2000, OTC would go on hiatus, reuniting briefly to perform together in 2005 and releasing single The Game You Play Is In Your Head in late 2011. During that time, Doss, also an active engineer, continued to write and record as frontman of the Sunshine Fix, a more straight-ahead pop outfit that released LPs in 2001 and 2004.
Olivia Tremor Control had toured together as recently as this past summer, including festival dates in Spain, Portugal, Chicago, and Brooklyn, as well as a hometown show at the Georgia Theater in Athens.
https://youtube.com/watch?v=5nskHp19580