SPIN's 25 Summer Albums You Gotta Hear
Got no class, got no principles: new releases from Azealia Banks and Frank Ocean to Ariel Pink and JEFF the Brotherhood.
1.The Cruelest Months
1/27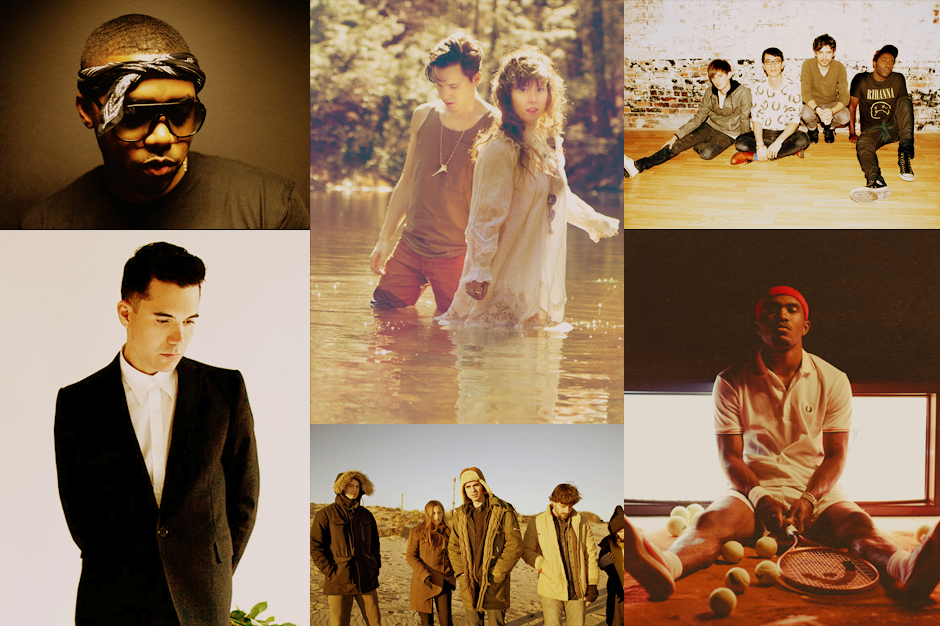 The season's most anticipated album is Kanye West's appropriately titled G.O.O.D. Music compilation Cruel Summer — don't know about you, but we've been feeling like Bananarama during the Jacquie O'Sullivan era recently. Anyway, lead single "Mercy" is already out (featuring Pusha T, 2 Chainz, and Big Sean), and Pusha even announced a release date of August 7 for the compilation between the self-promotional heavy breathing on Funkmaster Flex's radio show. There was also the Cannes debut in May of the Cruel Summer film, starring Kid Cudi as an unsympathetic car thief instead of as an unsympathetic rapper, and the gentlemen of G.O.O.D. will appear at the BET Awards on July 1. All of which leads us to believe that this album will never see the light of day until the fall, or may leak and then get re-recorded, or something typical like that. Meanwhile, we'll be at the beach muttering Rick Ross lyrics under our $4.99 sun hat. Enjoy!
2.The Cruelest Months
2/27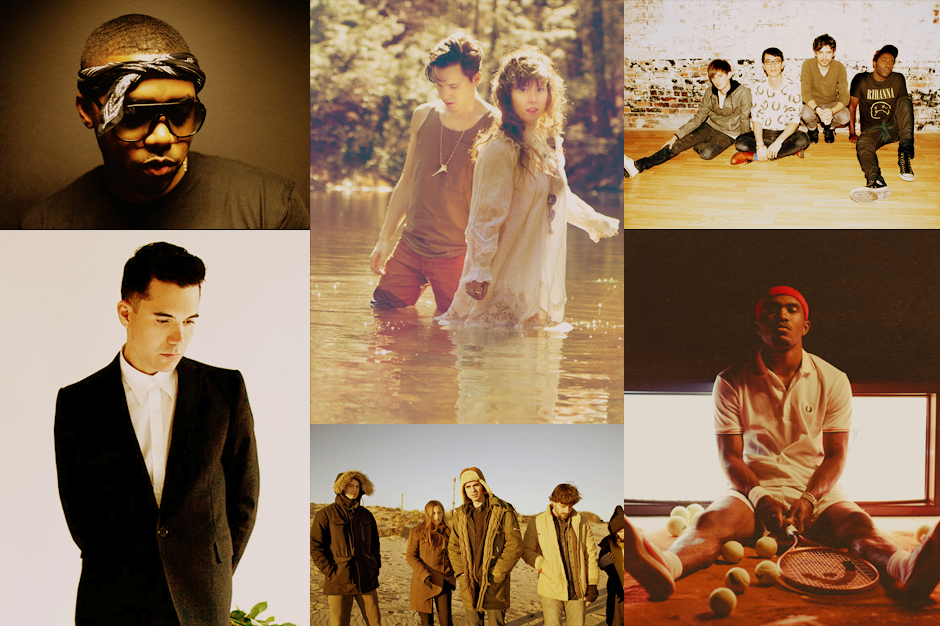 The season's most anticipated album is Kanye West's appropriately titled G.O.O.D. Music compilation Cruel Summer — don't know about you, but we've been feeling like Bananarama during the Jacquie O'Sullivan era recently. Anyway, lead single "Mercy" is already out (featuring Pusha T, 2 Chainz, and Big Sean), and Pusha even announced a release date of August 7 for the compilation between the self-promotional heavy breathing on Funkmaster Flex's radio show. There was also the Cannes debut in May of the Cruel Summer film, starring Kid Cudi as an unsympathetic car thief instead of as an unsympathetic rapper, and the gentlemen of G.O.O.D. will appear at the BET Awards on July 1. All of which leads us to believe that this album will never see the light of day until the fall, or may leak and then get re-recorded, or something typical like that. Meanwhile, we'll be at the beach muttering Rick Ross lyrics under our $4.99 sun hat. Enjoy!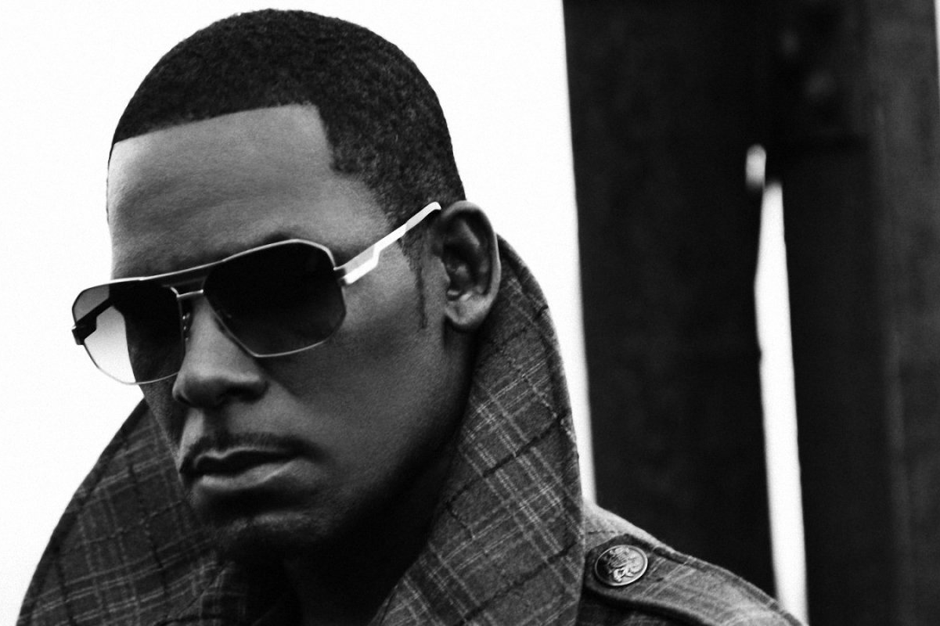 Write Me Back (RCA)
Release date: June 26
The Skinny: Musically, at least, R. Kelly has portrayed himself as cravenly screwy or pitifully sentimental — either way, he was a fellow you gave a wide berth. But on last year's Love Letter, Kelly mostly repressed his kooky/kinky metaphorical urges, and let his voice become persuasive (especially on the scalding "When a Woman Loves"), mining '60s soul classicism with gratifying results. This collection dons a similar suit, again nodding to his inspirations — Marvin Gaye, Teddy Pendergrass, Sam Cooke, Stevie Wonder, et al. — but deftly giving the sonic décor a dash of '70s-plush feng shui. Lead-off track "Love Is" achieves full Philly Soul swagger and swoon, while "When a Man Lies" plainly wails like it's being beamed straight from the late Hal Jackson's legendary "Sunday Classics" WBLS radio show.
Worth Noting: After throat surgery last year, Kelly told a Chicago morning-radio show that his next album would be a return to ribaldry titled Black Panties. Thankfully, that particular lingerie drawer remained shut. But maybe not for long — Kelly's memoir, Soulacoaster: The Diary of Me?, co-written by David Ritz (author of the classic Marvin Gaye bio Divided Soul) will be released June 28. CHARLES AARON
Listen: "Love Is"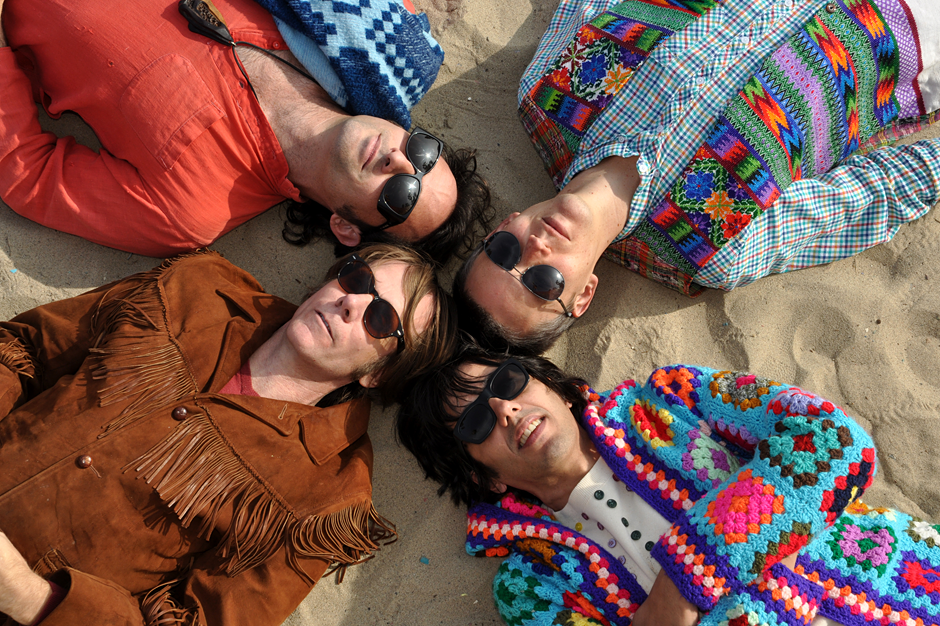 The Tarnished Gold (Sub Pop)
Release date: June 26
The Skinny: Summer has just started, but Beachwood Sparks' first new album in 11 years takes the season to a languid peak. On only their third full-length, Sparks singer-guitarist Chris Gunst, singer-bassist Brent Rademaker, multi-instrumentalist Farmer Dave Scher, and drummer Aaron Sperske (who were spurred to get back in the cosmic-country saddle after reuniting for Sub Pop's 20th anniversary party in 2008), augment their lightly psychedelic, deeply entrancing shimmer with help from the likes of Ariel Pink and ex-Ryan Adams guitarist Neal Casal.
Worth Noting: Beachwood Sparks may have been smoldering for more than a decade, but Scher, the band's guiding spirit, lent his Laurel Canyon magic to Jenny Lewis and Interpol, both of whom he played with as a touring member. DAVID MARCHESE
Listen: "Forget the Song"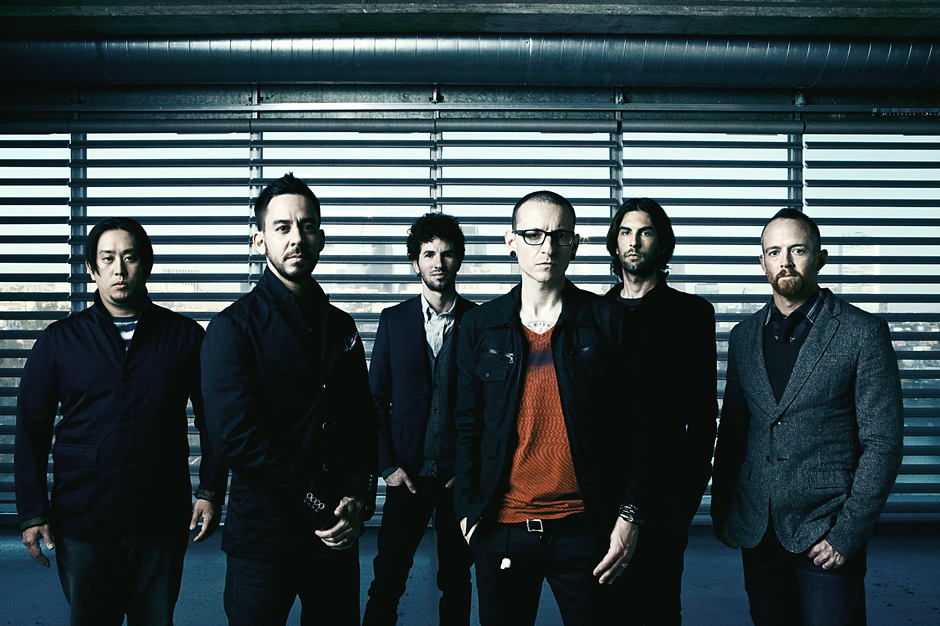 Living Things (Machine Shop/Warner Bros.)
Release date: June 26
The Skinny: After 2010's A Thousand Suns gazed deeply and passionately into alienating wormholes of Radiohead blippery, Def Juxian cyber-pound, and Yeasayer float-fuzz, the best-selling living rock band of the 2000s rediscover their guitars. Teaming with Rick Rubin once again, Linkin Park capture the same hybrid theorem that made them superstars in the cargo-short era without sacrificing their newfound adventurous avant-indie spirit. "On the last two albums," frontman Chester Bennington told SPIN, "if someone brought in a song that felt very 'Linkin Park,' we were like, 'Mmm, let's move on.' We now know we have the skills and the tools to take those ideas and make them into what we're actually looking for."
Worth Noting: The album's two weirdest tracks are also its best: Keep your ears peeled for the robo-fucked El-P stutter-funk of "Lies Greed Misery" and the distorto-dub of "Until It Breaks." CHRISTOPHER R. WEINGARTEN
Watch: First single "Burn it Down" has already reached No. 1 on Billboard's Rock chart.
6.Maybach Music Group
6/27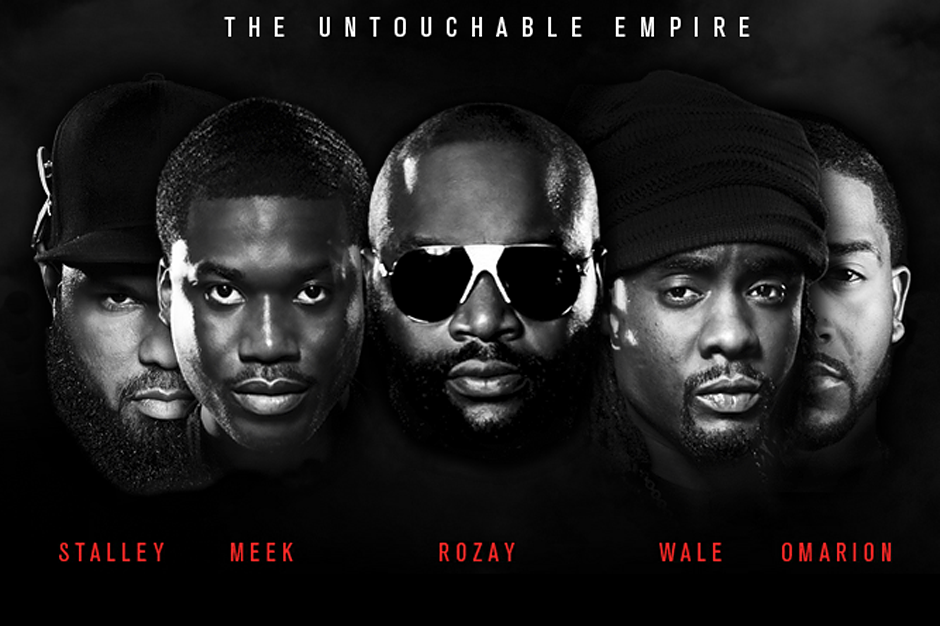 Self Made Vol. 2 (Maybach Music Group/Warner Bros.)
Release date: June 26
The Skinny: The inevitable follow-up to last year's successful Self Made Vol. 1, from Rick Ross' MMG crew, which boasts a surprisingly diverse roster, including the almost frustratingly sincere Stalley, Redman/Waka Flocka hybrid Gunplay, radio rappers Meek Mill and Wale, and recent R&B acquisition Omarion. But Bawse doesn't do anything small, so despite this savvy clump of artists not having much in common, Vol. 2 is hardly a major-label write-off. Rather, it's an extremely expensive-sounding, consistently cohesive Rick Ross album with a little more variety thrown in. Guest spots include Kendrick Lamar, Nas, Nipsey Hussle, T.I., and Wiz Khalifa.
Worth Noting: Despite the cover lacking his grinning, goofy/menacing mug, Gunplay kicks off the album with a throaty verse on "Power Circle," while also getting his own track, "Black on Black." BRANDON SODERBERG
Listen: "Power Circle"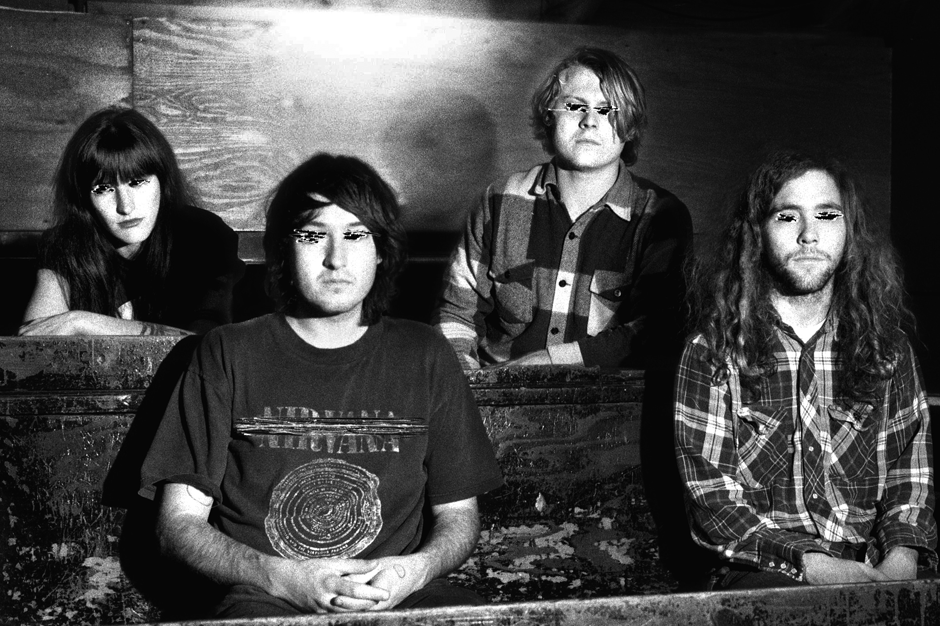 Slaughterhouse (In the Red)
Release date: June 26
The Skinny: The second LP this garage-rock ruffian plans to release this year (there's also a solo effort in the fall) is the first he's written collaboratively with his touring band (which includes singer-guitarist Mikal Cronin). It's as noisy and corroded and gloriously dyspeptic a recording as the Bay Area native has mustered in years, a break from the John Lennon-like, sore-throated singer-songwriter fare on last year's Drag City unveiling, Goodbye Bread — just when it seemed like he might be getting soft.
Worth Noting: An impressive guitarist, Segall has also played drums for San Francisco garage-punk outfit Sic Alps. DAVID BEVAN
Listen: The Satanic sludge and howl of "Wave Goodbye."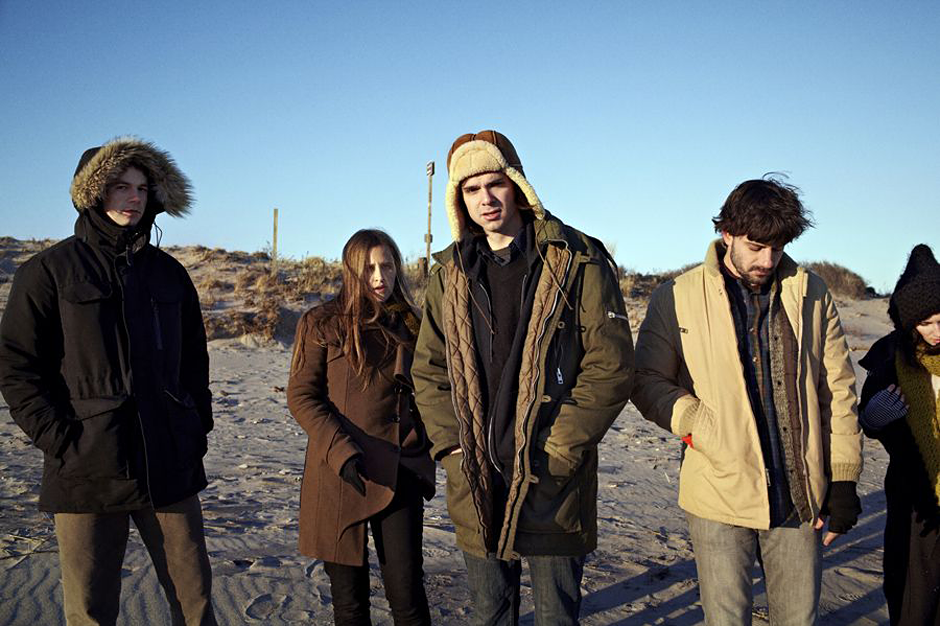 Swing Lo Magellan (Domino)
Release date: July 10
The Skinny: The seventh proper full-length from Dave Longstreth and his ever-revolving retinue starts Dirty Projectors-ly enough, with "Offspring Are Blank," featuring typically mannered choral humming and Longstreth's easy croon — until just over a minute in, when it kicks in, David Bowie "Queen Bitch"-style, in a way they've rarely tried, despite having recorded an album of Black Flag quasi-covers. That unexpected bolt creates a ripple effect that carries throughout the rest of the record; it dares to snarl, and Longstreth wears it well. More muss, less fuss.
Worth Noting: Magellan was recorded at a house in upstate New York, without the services of longtime vocalist Angel Deradoorian. C.W.
Watch: "Gun Has No Trigger"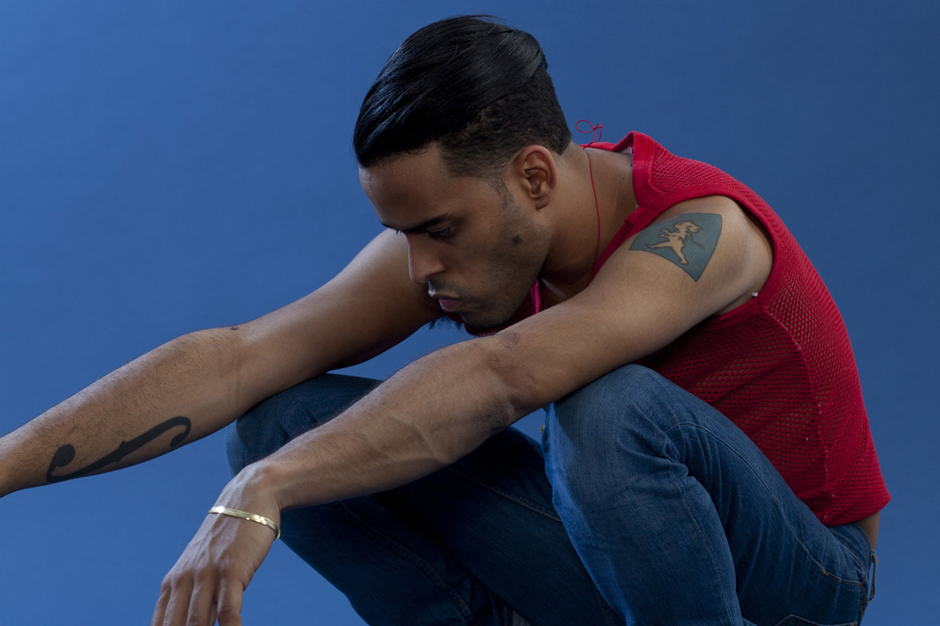 Confess (4AD)
Release date: July 10
The Skinny: For hyper-stylized romantic mise en scene, Twin Shadow's George Lewis Jr. could be the indie-pop Sade. Not a single strand of aesthetic hair is out of place in Lewis' songwriting and the dramatic affect is always paramount. He doggedly strives for swooping new-wave heartache (rather than Ms. Adu's unshakable, jazz-pop dignity), and on his second album, recorded in Los Angeles with keyboardist Wynne Bennett, Lewis refines his method. Inspired by a motorcycle accident and subsequent long bike excursions near the California coast, songs like "Beg for the Night" and "When the Movie's Over," throb and shimmy with sharper emotional colors and less bedroom-hazy production.
Worth Noting: The video for single "Five Seconds" is the first in a series based on a novel, Night of the Silver Sun, co-written by Lewis with friend Eric Green. C.A.
Watch: "Five Seconds"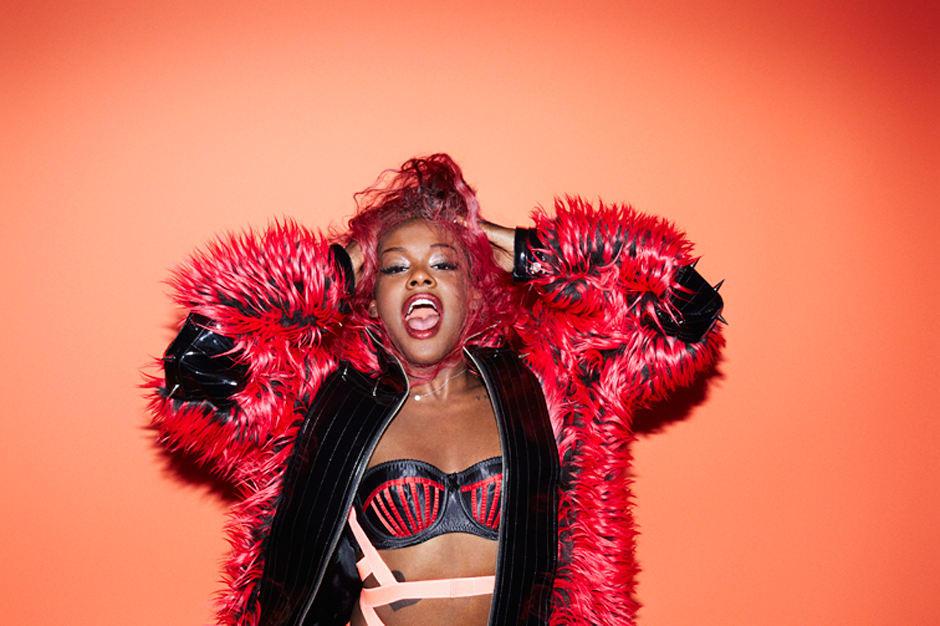 Fantasea (Self-released)
Release date: July 11
The Skinny: Azealia Banks is one scintillating contrarian, and her wholehearted embrace of "seapunk," the absurd, blue- and green-haired hashtag meme spawned by bored Tumblr-bumblers who apparently did too much acid while watching The Life Aquatic with Steve Zissou, remains one of the past year's more head-scratching developments. But Banks, who is still working on her proper full-length for Interscope, has turned the trend into a dazzling, puckish playspace — part Harlem drag ball, part DIY warehouse rave, part Coney Island Mermaid Parade. Building off the momentum of her 1991 EP, Fantasea, which features a collabo with Styles P of the Lox, promises to give summer a trash-talking splash of, well, something fluorescent blue and green.
Worth Noting: On the recently released Diplo-produced track "Fuck Up the Fun," Banks had this to say: "I'll smack all y'all niggas in the face, all in the mouth" and "Don't fuck with ya bitch when the rum in her punch." All right, then. C.A.
Listen/Watch: "Aquababe," produced by Eprom & Machinedrum, is the first Fantasea track to emerge.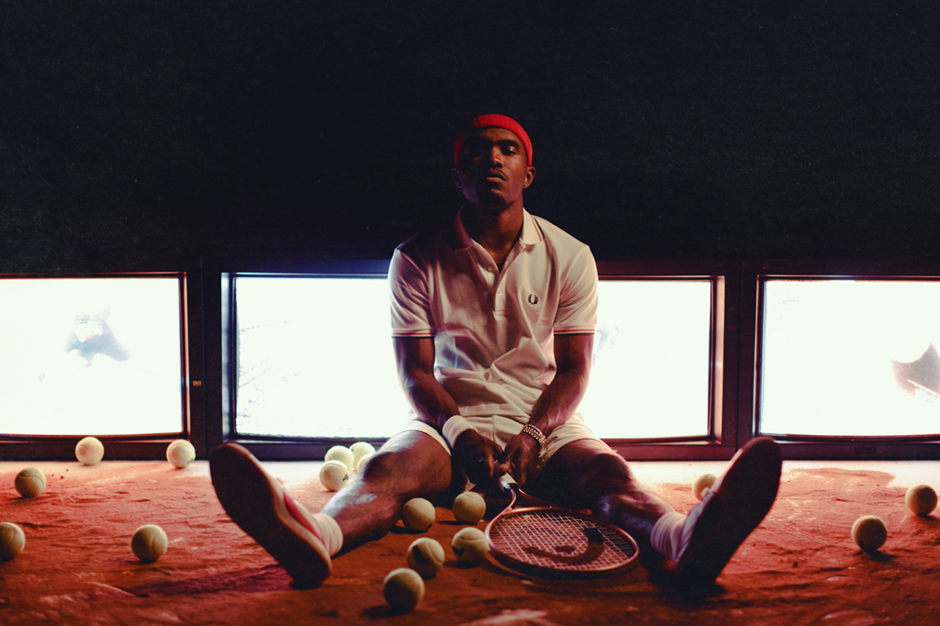 channel ORANGE (Def Jam)
Release date: July 17
The Skinny: After a recent listening session at the Brill Building in Manhattan, one writer was heard to exclaim: "I imagine this is what it must've been like to hear Purple Rain for the first time." Maybe, but the fact that anyone would throw around such a superlative shows the enthusiasm Frank Ocean has generated (more accurately, this is more what it was like when people first heard D'Angelo's Brown Sugar). As for the actual record: There's a more orchestrated version of exquisitely unearthly ballad "Thinkin Bout You," the entrancing, electro-burbling come-on "Pyramids," an evisceration of privileged mischief featuring Odd Future's Earl Sweatshirt ("Super Rich Kids"), a tenderly transporting slow jam called "White" (featuring noted white man John Mayer), and just for extra celestial seasoning, a track with Andre 3000. Dreamscape storytelling, hypnotic falsetto, genres be damned, channel ORANGE possesses transcendent potential, no doubt.
Worth Noting: Via Twitter, Ocean referred to the album thusly: "I need a convertible, a lot of channel orange is convertible music. like a saab convertible." C.A.
Listen: "Pyramids"
12.JEFF the Brotherhood
12/27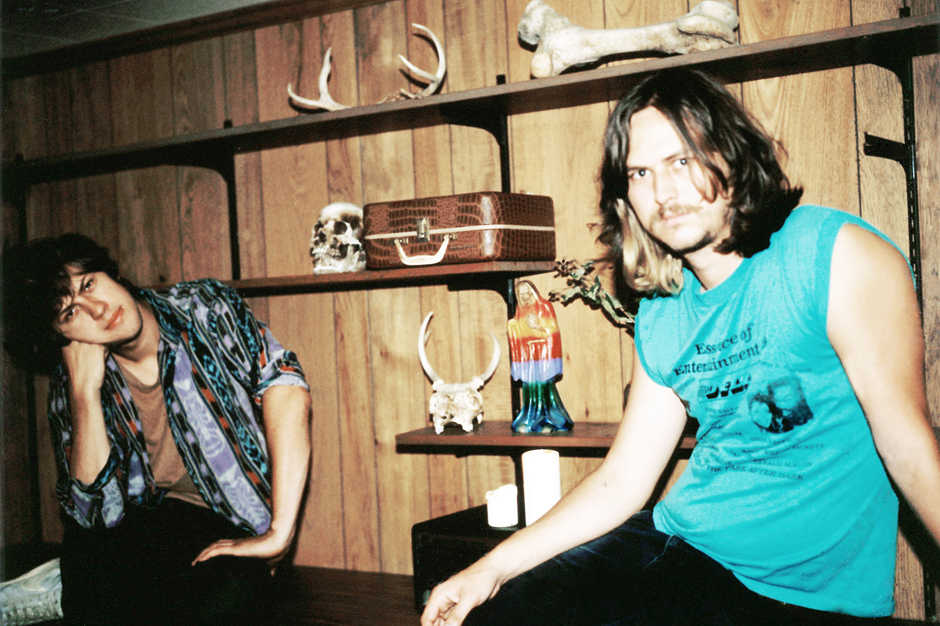 Hypnotic Nights (Warner Bros.)
Release date: July 17
The Skinny: Leaving behind the cozy familiarity of their own Infinity Cat label, Nashville brothers Jake and Jamin Orrall make the jump to a major label for their seventh full-length. That's not the only change. With production help from the Black Keys' Dan Auerbach, the Orralls have molded their sludgy punk-metal riffing into sleeker, almost Weezerian pop forms (the stately "Region of Fire" even features mellow sax blowing). Fans can still look forward to plenty of lyrics about beer and hanging out, though.
Worth Noting: Hypnotic Nights was recorded over the course of a week at Auerbach's Easy Eye studio in Nashville. The longest the Bros had ever taken to record an album? Three days. D.M.
Listen: "Sixpack"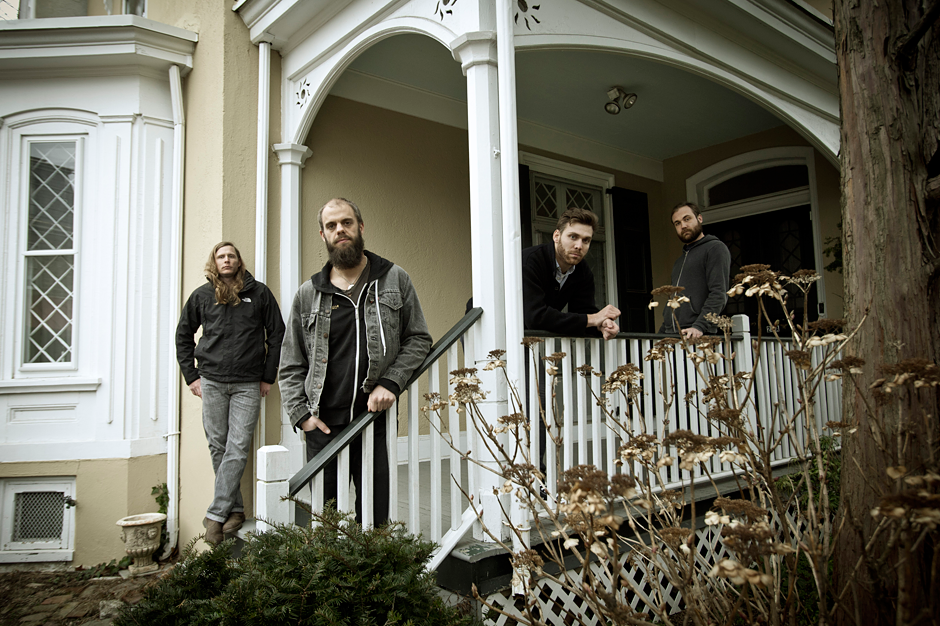 Yellow & Green (Relapse)
Release date: July 17
The Skinny: The Savannah, Georgia, sludge-metal stalwarts have emerged from the swamp, lurching towards the grandiose hard rock of Queens of the Stone Age. Ultimately two new albums on two discs — the pastoral Green is their I Am…, the hulking churn of Yellow their Sasha Fierce — the album has a damn-near-Sign-"O"-The-Times runtime that makes room for Fahey-esque meditations, shimmering disco-metal, Nick Cave death waltzes, Torche-y bubblegum and a pop song that sounds like Weezer singing about hoofprints pounding for the apocalypse.
Worth Noting: Frontman John Baizley quietly wrote many of the album's hummable melodies while his infant daughter was sleeping. C.W.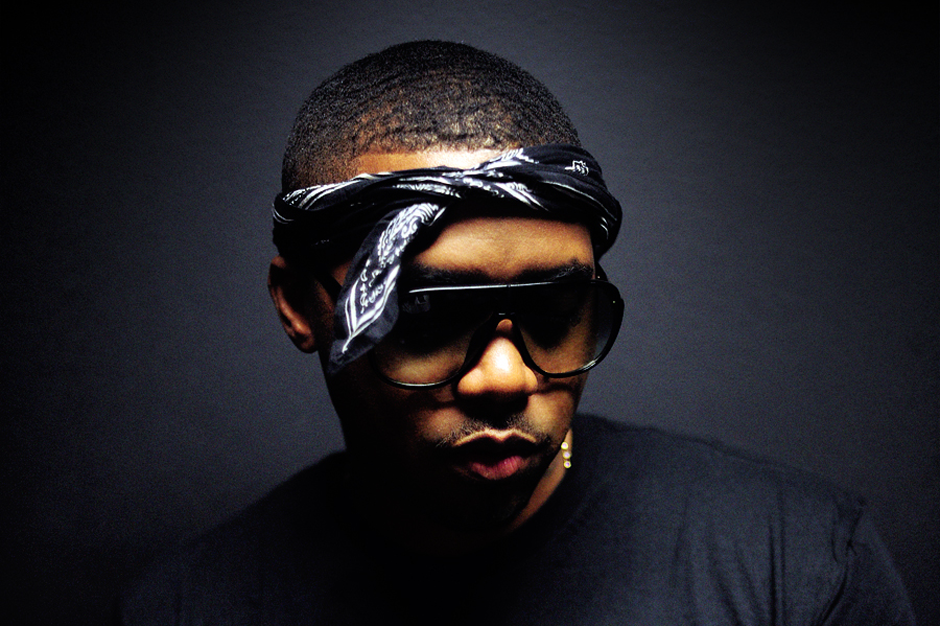 Life's Good (Def Jam)
Release date: July 17
The Skinny: Like every Nas album since 2001's Stillmatic, this new one has been heralded as a return to form. Unlike the past couple (Hip-Hop Is Dead, Untitled), though, Life Is Good doesn't come equipped with an attention-grabbing concept. Its furious first single "Nasty" and the grown-ass-man anthem "Daughters" suggest Nas has lowered the stakes, and is re-emphaszing his strengths: honest, electric, introspective rapping. "Accident Murderers" meets radio halfway, thanks to a baroque No I.D. Production and Rick Ross guest spot. The possibility for this to reach the levels of It Was Written, at least, are likely.
Worth Noting: The cover of Life Is Good features Nas with a green dress draped across his left leg. Undoubtedly a reference to ex-wife Kelis (who wore a similar dress at their wedding), it suggests the possibility for some Drake-ian, TMI soul-baring. B.S.
Listen: "Daughters"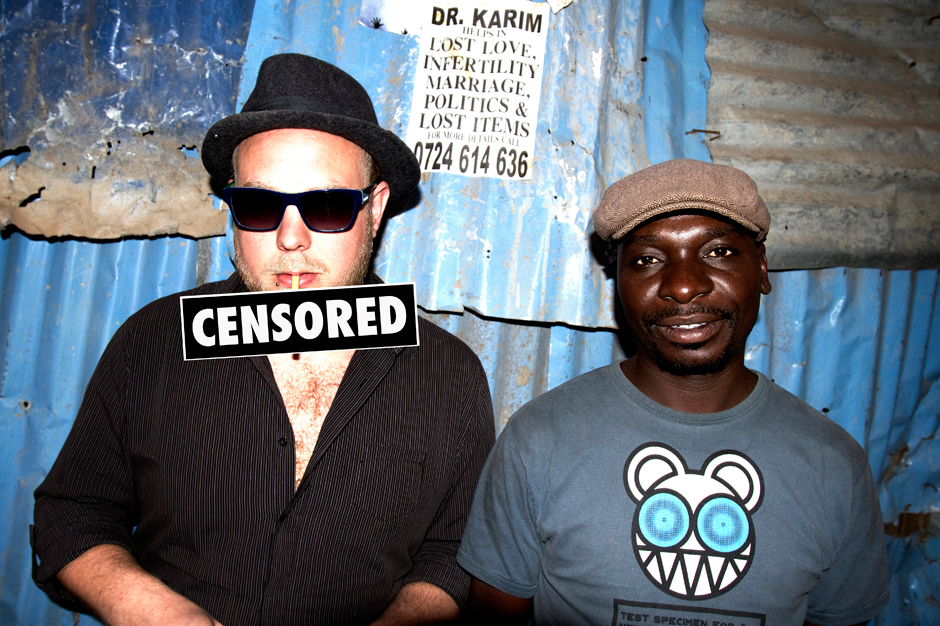 MTMTMK (Moshi Moshi/Cooperative Music)
Release date: July 17
The Skinny: The Very Best, a collaboration between Malawian singer Esau Mwamwaya and Johan Hugo of London-based electro-house crew Radioclit, released one of the last decade's most ebullient full-lengths, 2009's Warm Heart of Africa, a cross-pollinating Afro-pop excursion on which Mwamwaya's weightless vocals were vaulted even higher by the beat-work of Hugo (and then-Radioclit partner Etienne Tron). For this similarly moving follow-up, Hugo and Mwamwaya wrote and recorded simultaneously in the former's homebase of Lilongwe, bringing in another slew of exciting guests, including Malian duo Amadou & Mariam, as well as Senegalese singer-songwriter Baaba Maal.
Worth Noting: Mwamwaya and Hugo first met while haggling over a bicycle in a London second-hand shop. D.B.
Watch: The Lil Wayne-referencing clip for album cut "Yoshua Alikuti"
16.Micachu and the Shapes
16/27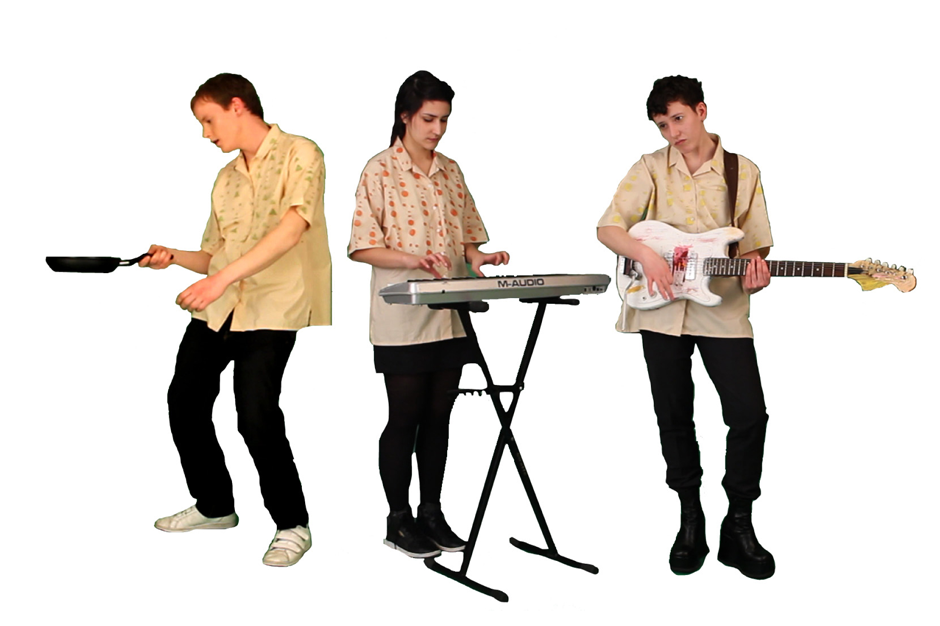 Never (Rough Trade)
Release date: July 24
The Skinny: A fully evolved descendant of the Raincoats, Television Personalities, and Beat Happening — with classical training — Mica Levi appeared in 2009 like a playfully sneering moppet who wasn't playing around (on an acoustic half-guitar with nonstandard tunings, of course). With her trio's second proper full-length of original material, she masterfully remodels her defiantly rinky-dink toybox of sound into a more densely nuanced racket that recalls later Tom Waits. Levi has described it as combination of '60s psychedelic pop-rock and '70s surreal cinema, with her own droning/chirping vocals.
Worth Noting: Levi also just release a mixtape, Kwescachu, with London producer Kwes, featuring Speech Debelle, Ghost Poet, Bang On!, and DELS. C.A.
Listen: Check out the mixtape and tracks from the album here.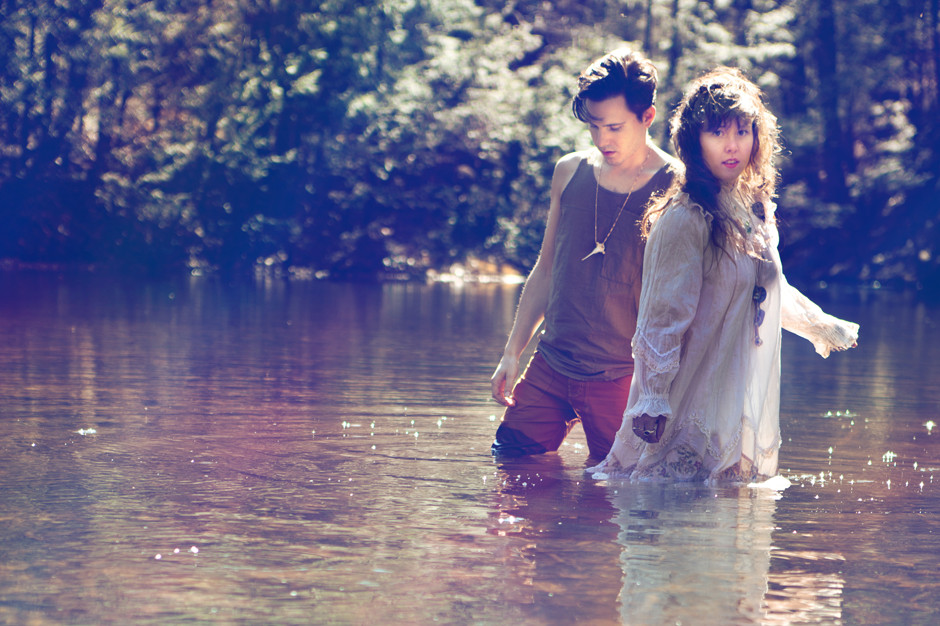 Shrines (4AD)
Release date: July 24
The Skinny:This Canadian duo's first few MP3 offerings (last year's "Lofticries" and "Belispeak") were enough to spark both an online hypestorm and bidding war between heavyweight indie labels. Venerable London trend-spotting outpost 4AD will release the first full-length serving of Megan James and Corin Roddick's forward-thinking electro-pop, a swirl of manipulated vocal samples, trap rap-inspired drum programming, and velvety melodies.
Worth Noting: In addition to designing bags for herself and friends, James has used recycled vintage fabrics to handcraft a travel bag for her band's bass drum and a backdrop for their live show. D.B.
Listen: "Fineshrine"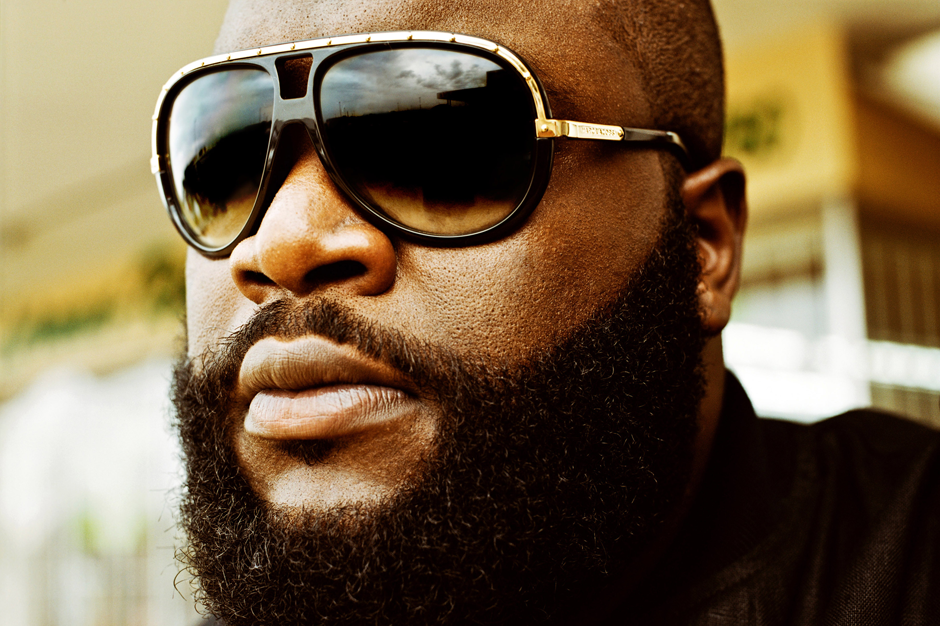 God Forgives, I Don't (Def Jam)
Release date: July 31
The Skinny: Although the album cycle for Rawse's fifth album has been messy and perpetually delayed (coming December 2011!), he still has charted six singles in that time. Will the final results be like the suave, Drive-soundtrack-gone-Miami-bass haze of "Touch'N You?" The steely, monolithic, woofer-annihilating "So Sophisticated" and "9 Piece"? The icky, cloying, Minaj-assisted R&Bullshit of "You The Boss"? Only time will tell.
Worth Noting: Ross recently helped Lil Wayne nab his 100th hit on the R&B chart with their dueling bars on French Montana's "Pop That." C.W.
Listen: "Touch'N You"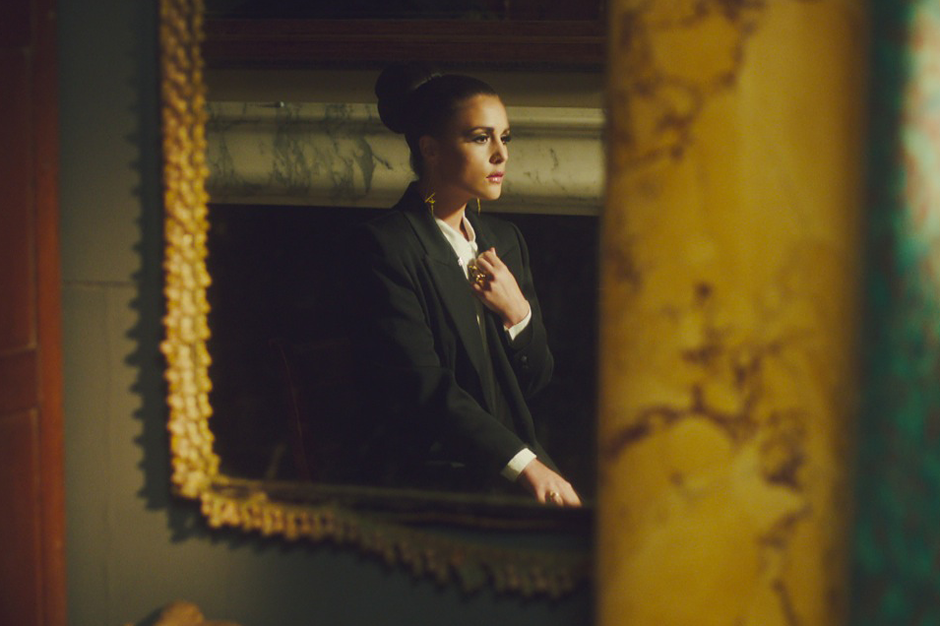 Devotion (PMR Records)
Release date: August 20
The Skinny: For someone who never even meant to be a singer, South London's Jessie Ware has done all right by herself, touring the U.S. as a backup vocalist with Jack Peñate and guesting on songs by SBTRKT, Joker, and Bobby Womack. Now, with a handful of singles, she connects the dots between contemporary club music and the past two decades of R&B with her debut full-length, Devotion, co-produced by the Invisibles' Dave Okumu. Ware cites Sade and Barbra Streisand as influences, and she admitted to the Guardian that she's got a "girl-crush" on Katy B. Good thing, because they're likely to be sharing a lot of stages.
Worth Noting: Before she was a singer, Ware worked as a reporter for The Jewish Chronicle. PHILIP SHERBURNE
Listen: "Wildest Moments"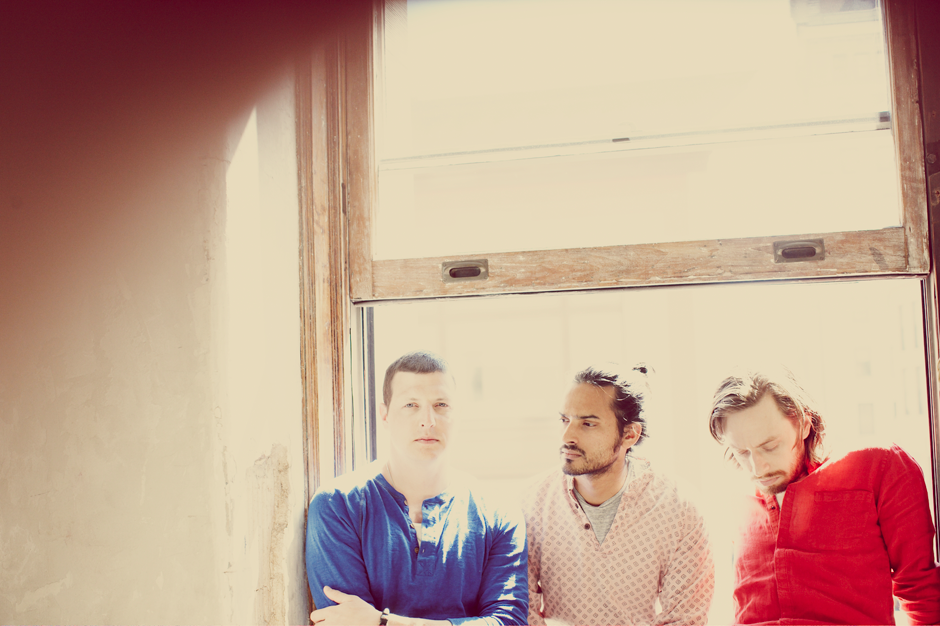 Fragrant World (Secretly Canadian)
Release date: August 20
The Skinny: If 2010's breakthrough Odd Blood was a toe in the water of modern pop, the Brooklyn quintet's follow-up is a cannonball dive into sub-bass-and-beat-heavy waters. Indeed, while still in the midst of recording at a studio in Greenpoint, Brooklyn, last fall, singer-keyboardist Chris Keating told SPIN that the band-produced album was "demented R&B." You can hear what he means in the jittery, sequenced hooks and dub rhythms built into tracks like "Henrietta" and "No Bones."
Worth Noting: Many of the album's tweaked beats were made with a Korg ElecTribe sequencer newly purchased by singer-guitarist Anand Wilder, who also honed his studio chops by contributing production to Das Racist's Relax. D.M.
Listen: "Longevity"
21.Ariel Pink's Haunted Graffiti
21/27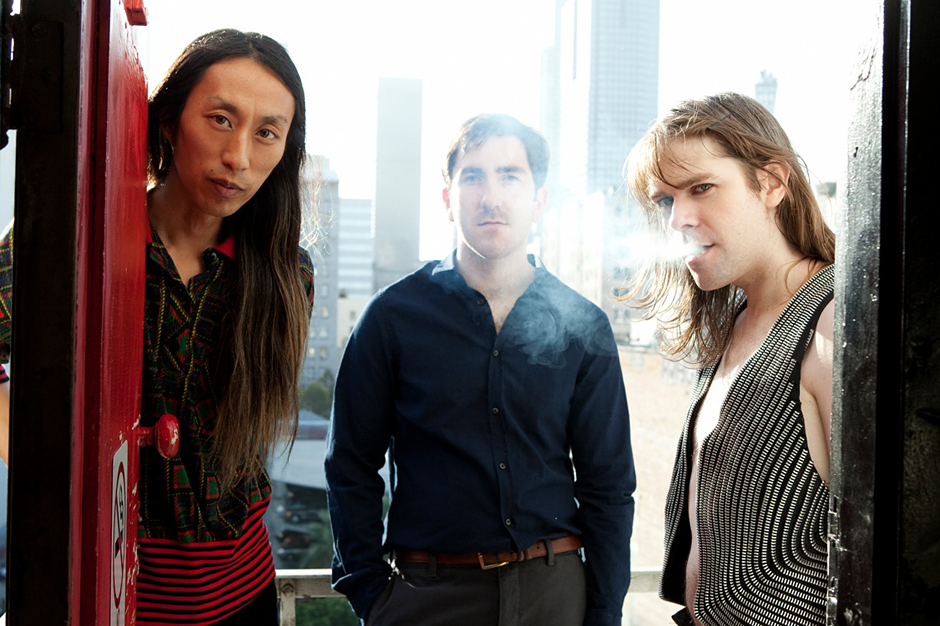 Mature Themes (4AD)
Release date: August 21
The Skinny: With 2010's Before Today, Ariel Pink jumped from Casio cult hero to the "father of chillwave." And he took full advantage of his increased reputation and respect, constructing a menacing, swirling album with legit sing-alongs like the squishy electro-pop croon of "Round and Round," and the NYC punk-in-quotes rumbler "Revolution's a Lie." Pink told SPIN's David Bevan that Mature Themes is "really the record I wanted to make back when I made 2010's Before Today, but couldn't due to pressures and different factors." Here, that means something even more streamlined, yet still kinda bat-shit crazy.
Worth Noting: Earlier this month, the mercurial Pink apparently broke up his band Haunted Graffiti via Facebook post, adding "R.I.P." for good measure. Soon thereafter, he retracted. B.S.
Listen: "Baby"
Four (French Kiss)
Release date: August 21
The Skinny: Not long ago, Bloc Party guitarist Russell Lissack copped to not only beginning work on a new record without frontman Kele Okereke, and to also auditioning replacement singers; but then, Okereke supposedly buste his three bandmates at a studio, plugging away without him. Guess time heals all wounds — and that very little of that time was spent agonizing over a title — because Okereke is indeed out in front for the British dance-rock quartet's fourth album, which, at first blush, sounds rougher and more immediately guitar-driven than 2008's Intimacy and Okereke's 2010 solo debut The Boxer
Worth Noting: During Bloc Party's hiatus, Lissack played guitar for '90s Britpop survivors Ash. STEVE KANDELL
Watch: In the below trailer, experience song snippets, suspiciously wordless studio footage, and Okereke singing/screaming: "Pain is holy / Pain is healthy." Clearly, all is well.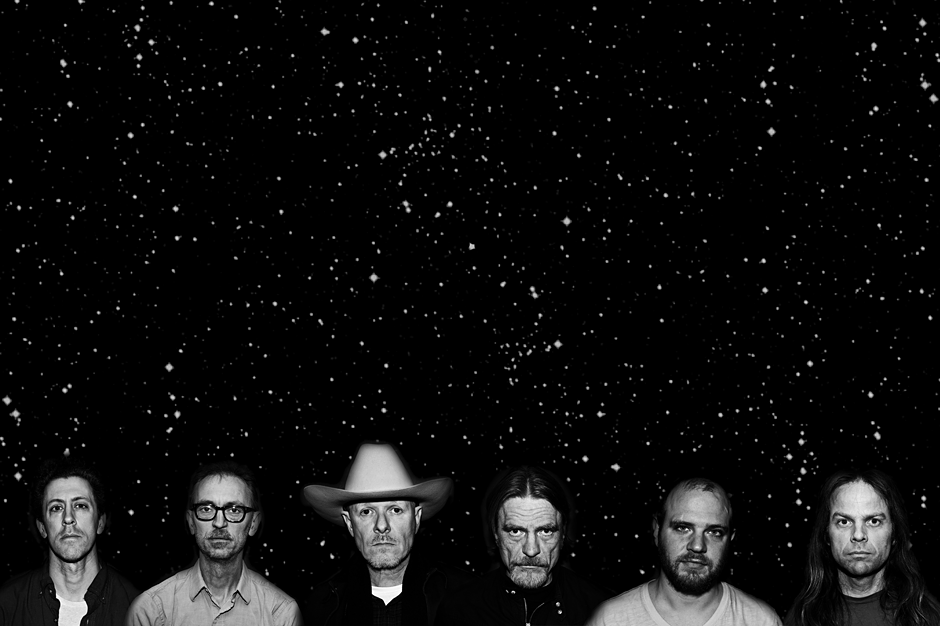 The Seer (Young God)
Release date: August 28
The Skinny: Oh man, this thing is a doozy. A merciless two hours of pummeling Glenn Branca-esque metal and desolate tumbleweed doom from the recharged alt-noise legends, spanning two CDs or three pieces of vinyl. The massive guest list could be a summer preview in itself: Karen O of Yeah Yeah Yeahs, Alan Sparhawk and Mimi Parker of Low, classic Swans sparring partner Jarboe, and the whole damn Akron/Family on background vocals.
Worth Noting: The sessions for The Seer were basically nonstop between October of 2011 and this March. As Gira told SPIN: "I'm a completely wrung-out wash cloth of a human being." C.W.
Listen: "The Seer"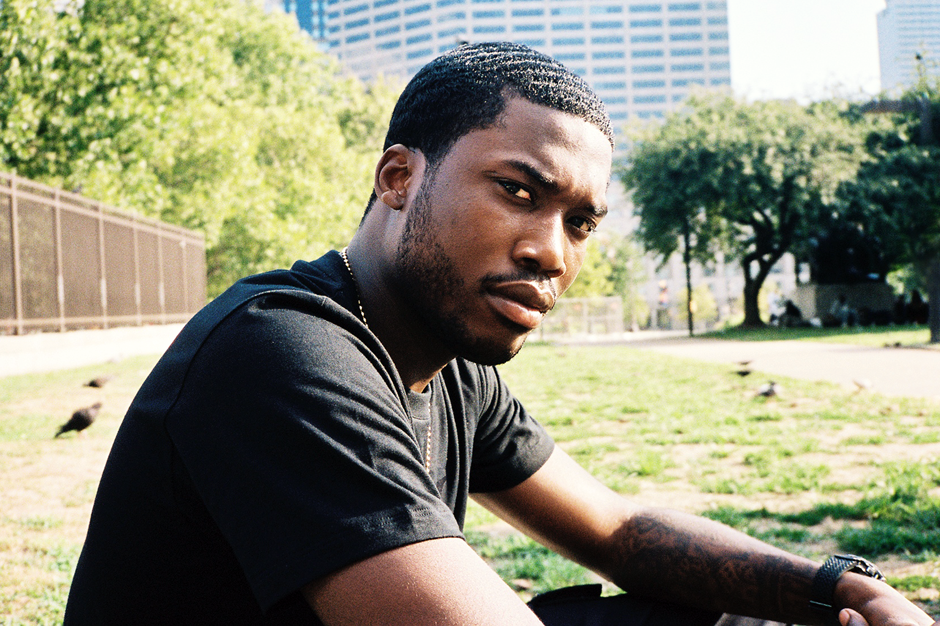 Dreams & Nightmares (Maybach Music Group)
Release date: August 28
The Skinny: Thanks to his involvement with Rick Ross' surprisingly varied Maybach Music Group, Philly rap's local hero has become the only street rapper new to the charts. Over the past year and a half, Meek has built authentic, commercial bangers like "I'm a Boss" (off MMG's Self Made Vol. 1), high-energy, low-stakes club songs like "House Party" (from 2011 mixtape Dreamchasers), and grateful wild-out anthem "Amen," from this year's Dreamchasers 2 (and now Dreams & Nightmares' first single). The goal here is to construct an album just like his mixtapes; he should be able to do it.
Worth Noting: Meek boasted to MTV's Rap Fix, that May's Dreamchasers 2 mixtape hit two million downloads in its first couple of days. B.S.
Listen: "Amen" feat. Drake & Jeremih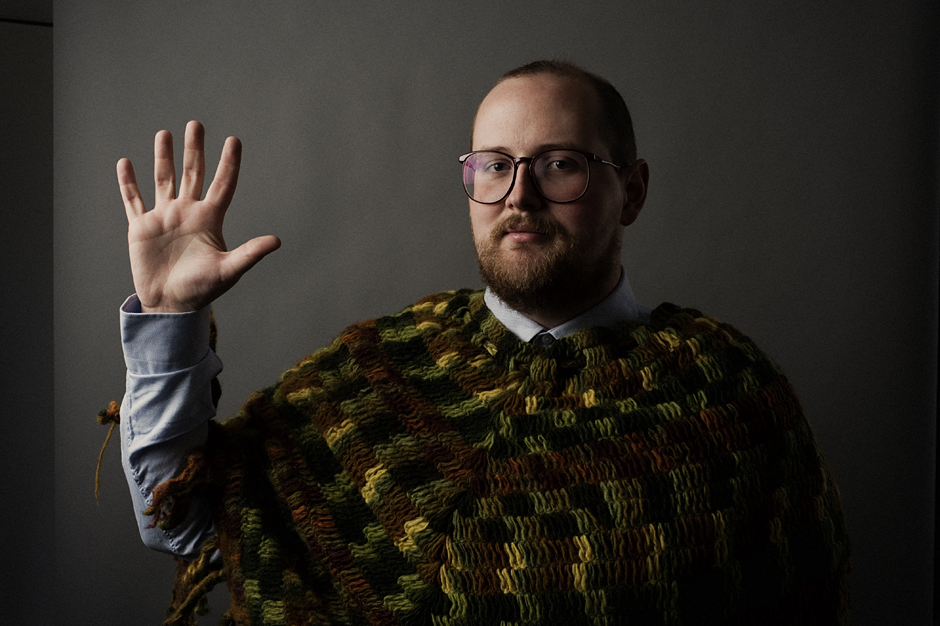 America(Domino)
Release date: August 28
The Skinny: Superheroes, circuses, the blippy hiccup of broken toys: Dan Deacon's unhinged electronic music has often suggested a phoenix rising from a pop-culture meltdown. With America, Baltimore's circuit-bending DIY prophet surveys the wreckage and revels in the remaining possibility, utilizing an expanded palette of chamber instrumentation alongside his electronic gizmos to suggest the vastness of his subject. Hammering out "Danger!" on his Casio like a digital Pete Seeger, he flits between Apocalypse and Utopia, the bookends of Manifest Destiny.
Worth Noting: Eager remixers can download the stems to the America track "Lots" on the artist's website — and signal their allegiance to the Dan Deacon nation with a 24" x 36" all-weather flag. P.S.
Listen: Dan Deacon, "Lots"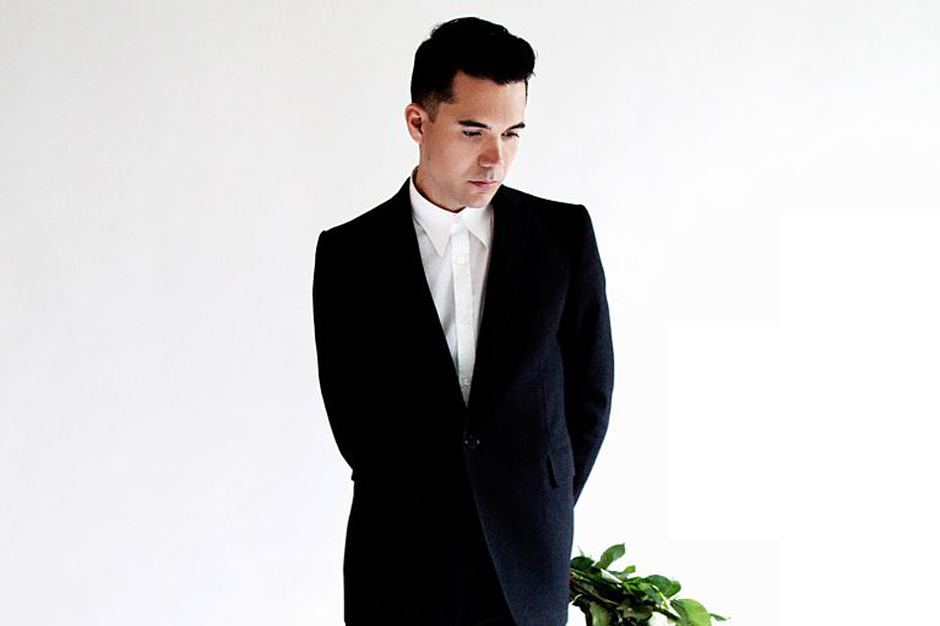 Beams (Ghostly International)
Release date: August 28
The Skinny: Matthew Dear's music, buzzing with subliminal rumble and blanketed with multi-tracked vocals, has always sounded like the work of a guy who spends a lot of time in his own head. (Indeed, the lead single for his new album is called "Headcage.") While an array of aliases has accommodated Dear's clubbier selves — Audion, False, Jabberjaw — his work under his own name has served as an echo chamber for a schizoid pop sensibility, toying with identity as he invokes strong-willed icons like Lou Reed and David Bowie. His fourth album — with a title that simultaneously suggests architecture and light, structure and explosion — plays up his contradictions with a set that's by turns sleazy, claustrophobic, and, occasionally, at peace with the chaos.
Worth Noting: The album represents more than just a snapshot of the two years since Dear's last LP, 2011's Black City: He began working on "Shake Me" nine years ago. P.S.
Listen: "Her Fantasy"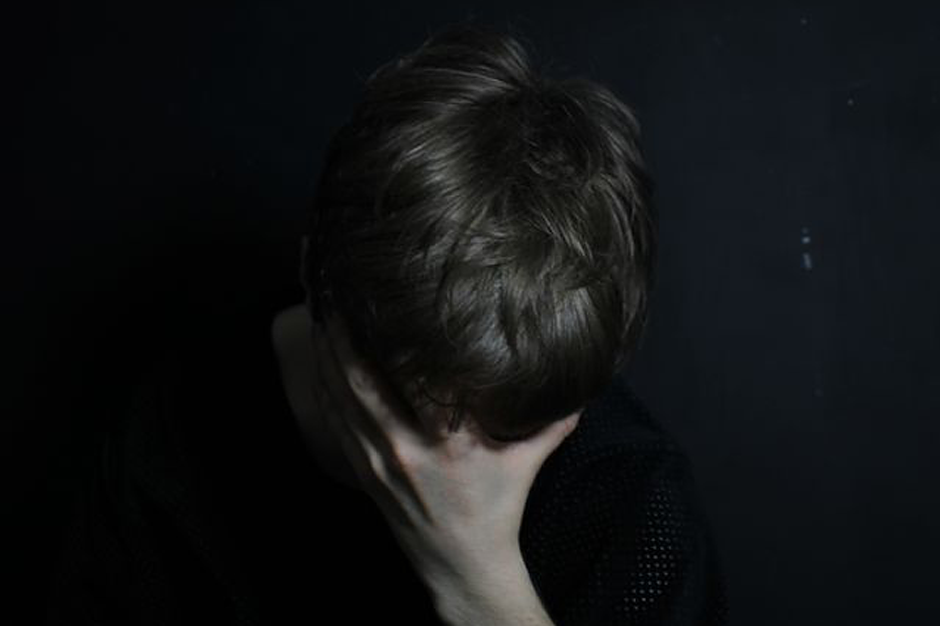 Held (Tri Angle Records)
Release date: August 28
The Skinny: We're not sure that sad meters exist, but if they do, Holy Other's goes to 11. Somewhere between DJ Screw and Cliff Martinez, H.O.'s debut album measures out its melodies like an IV drip over cryogenic beats. Instead of witch house's doomy affect, he mostly goes for a kind of Technicolor melancholy, supersaturated with regret — small wonder, then, that Held represents the aftermath of a relationship gone wrong. The almost devotional tone of "Past Tension" and "Nothing Here," however, points to brighter days ahead.
Worth Noting: Like fellow moody producer Burial, Holy Other keeps his identity a secret — but only, he says, because he's "shy." P.S.
Listen: "Love Some1"