Friday night, Jack White failed to keep his promise to bust our more metaphors per live show than any artist has before. Saturday's performers made no such vows. Here are six of the best we saw:
Don't miss SPIN's best live photos, straight from Hangout Fest's beautiful shores.
Skrillex
The '90s are back! Not the rave tent '90s, but the Nine Inch Nails '90s, where everyone crowd-surfs, where girls get on their boyfriends' shoulders, where dudes get on the shoulders of other dudes ("I do squats, " laughs Chris, 25); where a girl in a backpack spends most of a show airborne; where pool toys flop everywhere; where every explosive moment comes with a blast of beer sprayed into the atmosphere; where someone onstage screams breathlessly, incomprehensibly into the mic between songs ("Lemmehurruscreeeem!" "Oowwwoooooooh!").
Well before his 3:15 p.m. start time, the crowd of Skrillex faithful proved too massive for the Xbox tent, expanding past its sides, bulging back to the boardwalk, with many of the revelers shouting "U.S.A.! U.S.A.!," which we assume is something between Alabama pride and simply welcoming the king of American dubstep. Only three minutes into his set, Skrillex launched the ecstatic, scene-defining "Scary Monsters and Nice Sprites" drop ("Yes! Oh my gawwwwsh") and 70 more minutes of humid pandemonium followed, peaking with an explosion of enthusiasm for Nero's "Promises" and "Must Be the Feeling" and especially when he unleashed Flux Pavillion's brown note-ready "Bass Cannon." Beyond his trademark crowd-killing wubs (the audience screeched along to the "CALL 9-11 NOW" in "First of the Year (Equinox)"), Skrillex toyed with aggy house beats, French droid blasts, and often ended in languid decelerando (with codas of malfunction robonoize).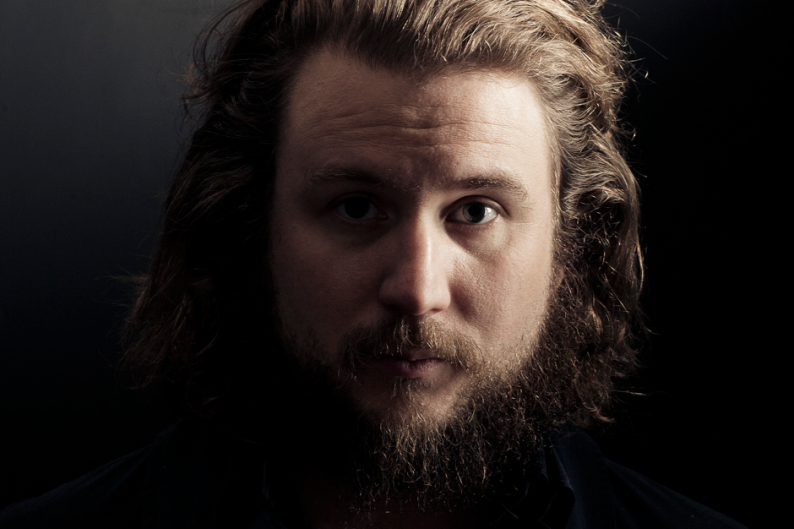 Best of all, he came off less like a rock star and more like a giddy kid — when he sweetly says "thank you" and "Y'all are making me sweat," you quickly get the idea that his shy, "I just wanna help people party" thing is not a schtick. And speaking of the '90s, he added, "Gentlemen, if you see a lady next to you, put her on your shoulders… but be respectful, too!" CHRISTOPHER R. WEINGARTEN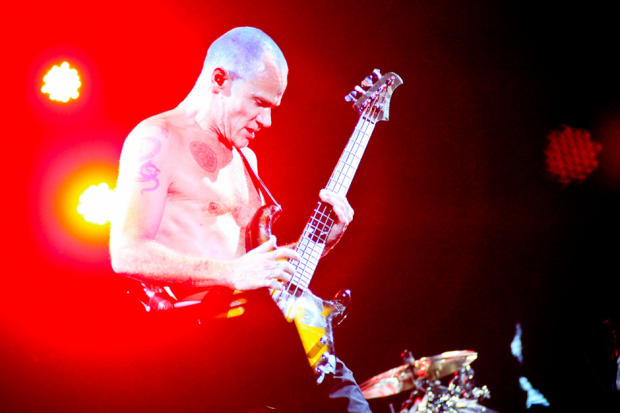 Red Hot Chili Peppers
The Stop Making Sense-style extra percussion is a little cluttered and the circa-'99 hipster porno 'stache isn't making anyone think that Anthony Kiedis isn't pushing 50. But the Red Hot Chili Peppers are still a font of raw energy and aggro-brotherly vibes. Drummer Chad Smith came out storming like a herd of elephants on two drum solos; but last night, the real hero of their 20-song set was new guitarist Josh Klinghoffer. He played like he had something to prove (he does!), flailing around in manic circles and playing washes of noise. He's young enough to have grown up on Ride the Lightning or something, because he has a harder touch than any Chili's guitarist ever, so the rocking stuff — "Suck My Kiss," "Blood Sugar Sex Magik," "Higher Ground," the intro of "Around the World" — sounded downright beastly. He clearly knows his Thurston and Nels too, since his solos would linger at four notes and then contort into wild shapes
Though Flea was at his goofy best and not to be outdone: singing "Sweet Home, Alabama, motherfucker!," climbing speakers, walking around on his hands, and disrupting one of their many jams by shouting the words to Fear's nasty punk classic "I Love Living in the City." Huge gasface to the soundman who played "Girls" as walk-off music, the one Beastie Boys song that doesn't have MCA on it. C.W.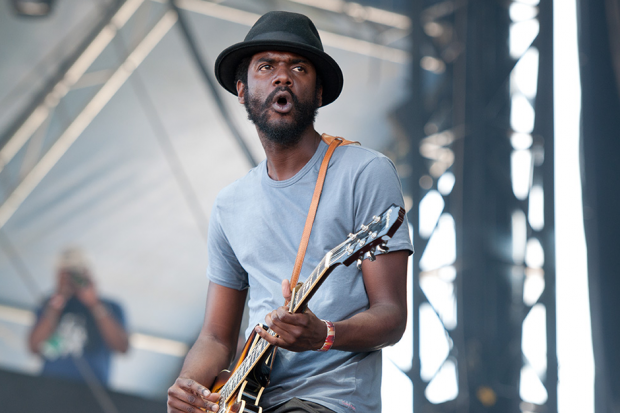 Gary Clark Jr.
When we met up with Clark before his set, he noted how this festival differed from others he'd played. "There's not a lot of clothes going on around Hangout," he said. "People are very free today. Hopefully, I'll run around and get into it, get some sand in my boots." Well, when he strode onstage, he looked like a picture of studied cool: Long and lean, sporting a black fedora, dark sunglasses, a bushy goatee and black boots with no evident sand leaking from them. Clark's a hot-shit guitar player who has been hailed as the blues' latest savior, but as his set made clear, what makes him interesting are the ways he breaks the typical blues mold. Of course he can fire off wicked solos and snarling leads, as he demonstrated during the searing "When My Train Pulls In" and the frenetic, crunching "Don't Owe You A Thing," but he can also change gears, deploying a sweet falsetto for the throwback R&B ballad "Please Come Home." On the standout "Things Are Changing," a moody dose of neo-soul, he busted out a scorching solo then transitioned back to his falsetto with impressive dexterity. There were also hints of hip-hop buried in the grooves of many of these tunes, and the suggestion of heavy metal when his band worked things up to a roar. The closer, "Bright Lights," seemed to bring most of these disparate strains together, and when Clark let loose it became a wild Hendrix-ian squall. As he removed his guitar from around his neck and waved goodbye to the crowd, Clark unleashed the last trick up his sleeve: a lazy smile. Now, all he needed was some sand in those boots. DAVID PEISNER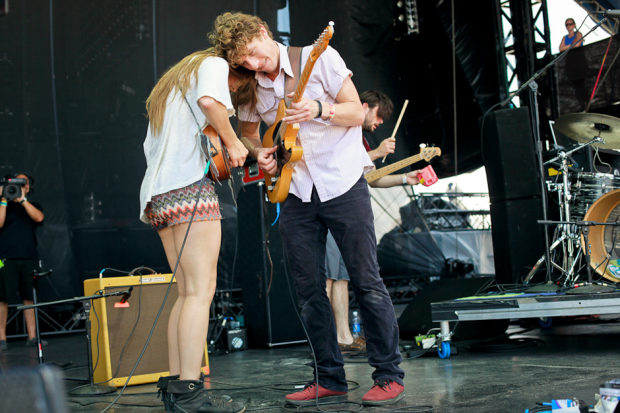 Givers
A sizable crowd had congregated in front of the main stage for Givers — especially considering it was only 11:30 a.m. — and many of them seemed to have made the trip in from the band's hometown, Lafayette, Lousiana. Packing the audience with some hometown boosters was probably a good idea for such an early set, but as it turned out, Givers didn't need the help. The five-piece bounded onstage and kicked into "Saw You First," with singer/guitarist Taylor Guarisco and singer/multi-instrumentalist Tiffany Lamson harmonizing over the track's sunny bounce and meaty bass line, seemingly unable to keep from breaking into broad smiles. Songs like "Meantime" and "Go Out At Night" grabbed freely from disparate sources — indie-rock, reggae, Afro-pop — and recombined them in ways that always felt more charming that cutesy. Larson switched throughout the set — and sometimes during the course of a single song — between jauntily strumming a mandolin and beating the hell out of the drums in front of her. For the tender "Atlantic," the band busted out both a flute solo and a glockenspiel — okay, maybe that was a little cutesy — then, late in the set, they nodded to one of their obvious influences with a lively cover of Talking Heads' "Girlfriend is Better." "Give it up for the Gulf of Mexico, the most underrated player in the game," Guarisco said, pointing to the sea, before launching into the infectious "Up Up Up." The audience bounced along in front of the stage right until the tune and the set crashed to a well-timed halt with bassist Josh LeBlanc crashing into the drum kit and knocking over one of the cymbals. D.P.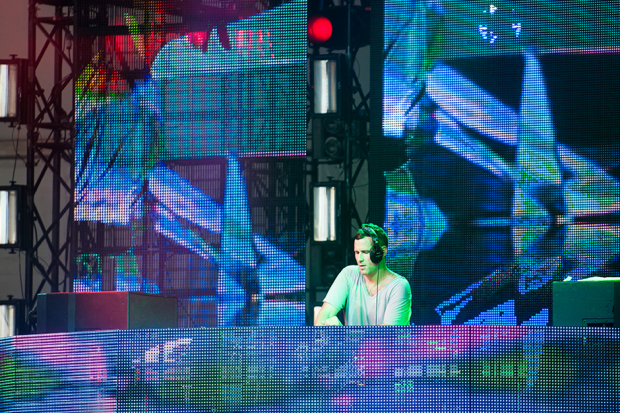 Kaskade
Right after the macho piston-pumping of Skrillex, DJ and producer Kaskade snuck into the Xbox Tent for a 90-minute set of soft bombs. Instead of dubstep drops, he dealt in piano breaks and cuddle-ready melodies, and his visuals represented his feel-good spirit — Tron light cycle trails, pulsating flowers, power pyramids — (two dudes were led out by security anyway). Kaskade is not nearly as famous here as he is at Coachella or Ultra (Songs like "Eyes" will be a beautiful sing-along at next year's Hangout when dude is famous enough for everyone to know the words) but can still work a crowd into a froth in 30 minutes or less. "Lessons in Love" from last year's Fire & Ice had lifeguards pumping their fists in passing dunebuggys and bikini-clad women grinding in the street. C.W.
Julian Marley
When your name is Julian Marley, nobody forgets who your father is. Rather than shrink from his dad's massive legacy, Marley embraces the 800-pound, dreadlocked elephant in the room, for better and worse. After a 30-minute pre-show delay (perhaps an effort to sync the festival's schedule with the even more laid-back mores of "Jamaican Standard Time"), Marley's band fired up an easy reggae groove and his keyboardist introduced him as "the son of the king." The set was split between loose-limbed tunes like "Build Together," "My Father's Place" and "Harder Days" — Julian's tunes which merely sounded like Bob's — and a hefty portion of outright Bob covers, including "Coming in from the Cold," "Easy Skanking," and "Stir It Up." Furthering the impression that Julian was leading the world's best Bob Marley tribute act were his stage moves, a series of windmills, head shakes and high steps that looked so much like his dad's it was spooky. The most interesting moments though were the rare ones where Julian's own personality shone through, the slinky, haunting "Rose Hall" and the killer funk breakdown on the jaunty, up-tempo "On The Floor" chief among them. Ultimately though, Julian knows where his bread is buttered and seems happy to butter it: He closed out the set with a crowd-pleasing Wailers medley of "Get Up, Stand Up" and "No More Trouble." D.P.