Alternate title for this little listicle: THE FIVE MOST SLEPT-ON ALBUMS OF THE SPIN NO TRIVIA ERA. Cutting the year into quarters and gauging where music is at that actually kind-of-random moment is a bit of a cheat. But the sheer amount of rap launched via the Internet necessitates slowing up and seeing what you missed. Here are my five picks:
DDm, Winter & The Tinman's Heart
Highlights: "Run," "Click, Pow," "Getting By"
RIYL: Roman Zolanski, Isaac Julien's Looking For Langston, Ghostface
From cruel bullying ("High School") and alienating religious hypocrisy ("Run") to the cathartic dance-my-pain-away partying of club and ball culture ("Click, Pow," "Fake Girls") to just being an average dude in a financially fucked city (somber closer "Gettin' By"), DDm's concept EP, Winter and the Tinman's Heart, captures the multitudes of the gay experience. Supported by a widescreen approach to production (classic breaks, Vanity 6 quotes, B-more club shuffles meet Lex Luger stompers) and on-point, breathless, vicious, hilarious rapping, DDm is but one of many challenges to the provincial thinking found in Pitchfork's problematic "We Invented Swag," article ("Acceptance for queer figures in rap outside of a New York underground bubble are still flimsy at best.") Give this Baltimore MC his thinkpiece already!
Download DDm's Winter And The Tinman's Heart
G-Mane, Mark Of The Beast
Highlights: "Amerikan Psycho," "Think," "Thankful"
RIYL: Ice Cube, Curtis Mayfield, William Cooper lectures on YouTube
G-Mane's fervid free download should shut up anybody still clutching their 20-year-old rap CDs and bemoaning contemporary rap's lack of political outrage. But what makes Mark of the Beast so powerful is not the rush you get hearing someone send out pissed-off, black power rap transmissions again, it's the second half, which shifts to empowering, reasonable ride-out raps like "Think" ("you got a new whip, that's tight man, go and pick up your son") and a touching Nate Dogg-esque cover of William DeVaughn's "Be Thankful for What You Got." Though he's rightfully pissed, G-Mane avoids the two things that kill even the most lasting revolutionary hip-hop: knowingness and cynicism. This should at least hold you over until Killer Mike and El-P's retro-futuristic Public Enemy A-bomb, R.A.P. Music, drops in May.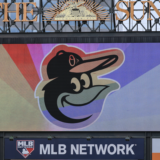 Download G-Mane's Mark Of The Beast
Gangrene, Vodka & Ayahuasca
Highlights: "Drink Up," "Vodka & Ayahuasca," "Gang Groove"
RIYL: Faust, weed, Hawkwind
A mix of hood and hippy-dippy, the Alchemist and Oh No's bad-vibes boom-bap stumbles along with chunky basslines and drunk, druggy drums, one-upping everybody else's weed-haze production. The dark, evil side of drugs via experimental progressive rock is the prevailing sound here. Where a regular old fart-rap record would use an Earth Wind & Fire sample, Gangrene turn to Dutch prog goofs Earth and Fire. And the duo's dude-bro obsession with drug-culture detritus, complete with shout-outs to shamans and tributes to cheap highs (one song is all about huffing paint) and a love of even cheaper laughs (vomit sounds, audio of rambling oddballs), should make these guys undergrad rap heroes. Instead, it's Mac Freaking Miller. Kids these days!
Lee Bannon, Fantastic Plastic
Highlights: "Phone Drone," "Search & Destroy," "Plastic Man"
RIYL: Prefuse 73, random-ass Tumblr rap producers, Oval
Fantastic Plastic is modest in that it seems designed only to entertain its creator, Sacramento producer Lee Bannon (his Twitter bio reads, "i hart shrooms."), yet ambitious in the way that it rips rap into little glitching, hissing shards of noise, and takes the boundary-breaking, A.D.D.-addled glitching headfuck of Flying Lotus into even more diffuse territory. Basically, Fantastic Plastic doesn't make any sense. There are some precedents for what's going on here, and the album may wash over you at first — too unfocused, too noisy, not enough rapping — but over time, it's revealed as a notably dense release with an exceptionally precarious balance of discordant sounds. Guests like Diamond District's YU, Del tha Funkee Homosapien, and Inspectah Deck are side-by-side with organ drones, ridiculous YouTube clips, and grimy Kinks samples. Check back on Wednesday for the premiere of Bannon's new EP Caligula Theme Music and listen to "Kings And Stones" from the EP on Lee's Tumblr.
Tree, Sunday School
Highlights: "All," "50's," "Call Me"
RIYL: Tupac, J. Dilla, Jägerbombs
When Chicago's Tree raps, he sounds like a wino Beanie Sigel, and when he digs deep down into his throat and shouts out a hook, his voice is a lot like Sam Herring from synth-punks Future Islands (particularly on "All"). But it is Tree's askew approach to making soul beats that is the real standout here. He possesses early 2000s Kanye West's talent for soulful street bangers, and J. Dilla's canny ear for discovering a previously untouched sliver of sound. There are moments on Sunday School when a sample seems to collapse from the inside, then reassembles itself and climbs back out of the din; it's tough to even understand what your ears are hearing. Thanks to dutiful Chicago rap writer David Drake for getting the word out about this one.