The man behind the massive dance-music festival Electric Daisy Carnival, Insomniac Events CEO Pasquale Rotella, has been charged, along with five others, in a massive corruption case that the Los Angeles district attorney says may result in the "financial ruin" of the city's iconic stadium, the Coliseum.
The indictment, which includes 29 counts of bribery, embezzlement, conspiracy, and conflict of interest spread among the defendants, illustrates a complicated web of backroom dealings. Allegedly, the result is more than $2.5 million diverted from the public venue that played host to the flagship EDC (and similar festivals) into the pockets of two city officials, Coliseum Events Manager Todd DeStefano and General Manager Patrick Lynch. Rotella and rave promoter Reza Gerami of Go Ventures are accused of helping to orchestrate.
A court document submitted by L.A. District Attorney Steve Cooley lays the relationship out thusly: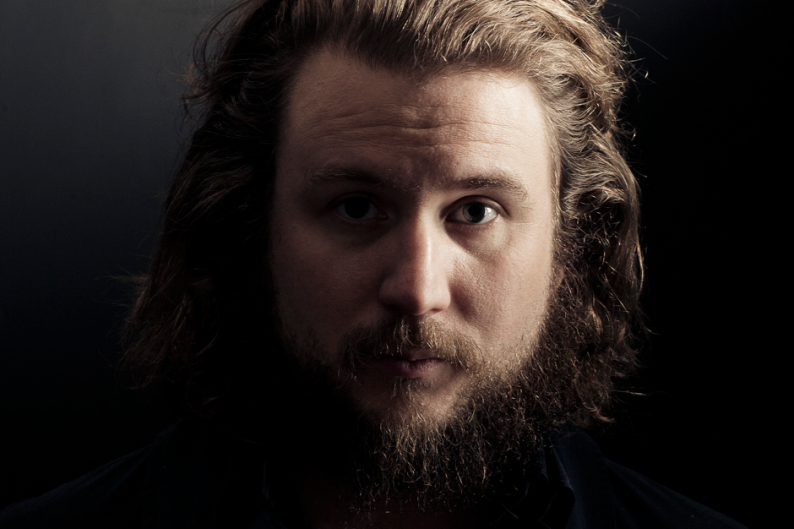 "In the past, electronic music concerts, also known as raves, were generally conducted illegally, without permits and with rampant drug use. More recently their promoters have managed to bring the events to conventional venues but have faced resistance from the public due to continued drug use and other safety issues. The best way to overcome such resistance is always the use of an inside man. In 2008, DeStefano, Gerami, and Pasquale Rotella agreed that the two promoters would pay DeStefano personally and in exchange he would use his official position to provide them access to the Coliseum and low rates … Lynch learned of the payments in 2009 and … [assisted] him in continuing his crime."
See photos from last year's wild Vegas Electric Daisy Carnival.
SPIN's October story on EDC outlined many of the challenges faced by the dance-music industry on its march into the mainstream, which the above statement manages to confirm somewhat objectively while simultaneously reinforcing the negative attitudes and stereotypes that continue to dog these events. (Key phrases: "conducted illegally," "rampant drug use," "managed to," and "resistance from the public.")
After posting his $1.2 million bail, Rotella's attorney Gary Kaufman called the charges against his client "clearly politically motivated and publicity driven." His statement, circulated by Insomniac, maintains the innocence of the company's founder, who'd face a maximum of 13 years and eight months if convicted. But Lynch's lawyer too initially denied wrongdoing, and the venue manager has since plead guilty to a separate kickback scheme involving a Coliseum janitorial contractor who remains at large (possibly in Panama).
When SPIN asked D.A. spokeswoman Sandi Gibbons if the charges leveled at Rotella could be tainted by politics, she actually laughed. "No. There is nothing politically motivated about this," Gibbons said by phone. "We received a citizen's complaint sometime ago. We looked into it, then opened a criminal investigation, and worked on it long and hard before taking it to the grand jury. We presented the evidence, and they came back with an indictment. It's really as simple as that."
The city's 13-month investigation followed a series of articles by the L.A. Times exposing questionable practices at the Los Angeles Memorial Coliseum, home to the University of Southern California's Trojans football team and two-time host of the Olympics. The newspaper began to poke around shortly after 15-year-old Sasha Rodriguez died of ecstasy-related causes at a hospital after attending EDC 2010. Ensuing public outcry has ranged from helpful to hysterical, and has colored every aspect of the story since.
But this is "a paper case," as Gibbons points out, and details of the scandal seem cut and dry. DeStefano is accused of starting a private company under the highly suspect name "Los Angeles Coliseum Events." Gibbons forwarded SPIN a handful of documents, including a 2008 contract between LACE, Insomniac, and Go Ventures that initiated a three-way partnership whose conditions included an unusual consulting fee: 10 percent of gross ticket sales to DeStefano, who was still the Coliseum's events manager.
Those documents also include e-mails sent from DeStefano to Rotella and Gerami (he addresses each as "Brother") implying that they would pay a reduced rental fee of $25,000 to LACE, who would in turn settle their tab with the city. It's unclear that the two promoters were aware of any illegalities — as the D.A. alleges, DeStefano used his "cleverly named company to trick" others, including Dreamworks, Coca-Cola, and the producers of American Gladiators, into paying him instead of the Coliseum.
D.A. Cooley's official summary from the previously quoted document continues:
"In exchange for their payments, Rotella [and Gerami] received assistance in keeping expenses down, a tireless advocate for their continued use of the Coliseum even after the fatality in the summer of 2010, and a mole who provided them inside information such as which commissioners were for or against them, [and] which to support financially with political contributions … DeStafano's conduct was outrageous."
Rotella is unable to comment at the moment, although when SPIN interviewed him in July of 2011, he didn't seem to think he was a suspect. "I cannot speak on that whole thing at all," Rotella had said when we brought up the city's initial investigation into DeStefano. "But trust me, I'd love to tell you all about it." We'd also asked him about Insomniac's decision to pull out of their co-promotions with Go Ventures. He said they'd been put off by "some curious stuff that went on behind the scenes."
For now, Insomniac says it's business as usual and that "no events will be impacted, including May 12's inaugural EDC New York, and the second annual EDC Las Vegas, kicking off June 8. To show support, Twitter users, including EDM behemoths Kaskade and the Crystal Method, have adopted the hashtags #FreePasqualeRotella and #PasqualeIsInnocent. But no matter how this shakes out, it's a considerable setback for the company, which can't seem to stay out of the headlines for the wrong reasons.