In 1998, photographer Danny Clinch released Discovery Inn, a hefty collection of mostly black-and-white portraits taken over the past decade featuring artists from Johnny Cash to Radiohead to Tupac. Twelve years later, Clinch's images are coming to life with the Discovery Inn iPad app, a $2.99 virtual coffee-table book featuring 93 killer photographs, plus never-before-seen photo-shoot outtakes, artist profiles, a tour of Clinch's camera collection, two unreleased Blind Melon tracks (Clinch shot the band in its '90s heyday) and audio commentary from the photographer himself.
Tour Discovery Inn — and see classic Clinch shots of the Beastie Boys, Radiohead, and more — here.
"Discovery Inn represents such an interesting era in music, from the rise of indie rock and grunge to early hip-hop," says Clinch, who cooked up the app with friend (and former SPIN publisher) Tom Hartle, CEO of digital-centric Bandwdth Publishing. "I wanted to make the experience deeper and fill in information that people don't have."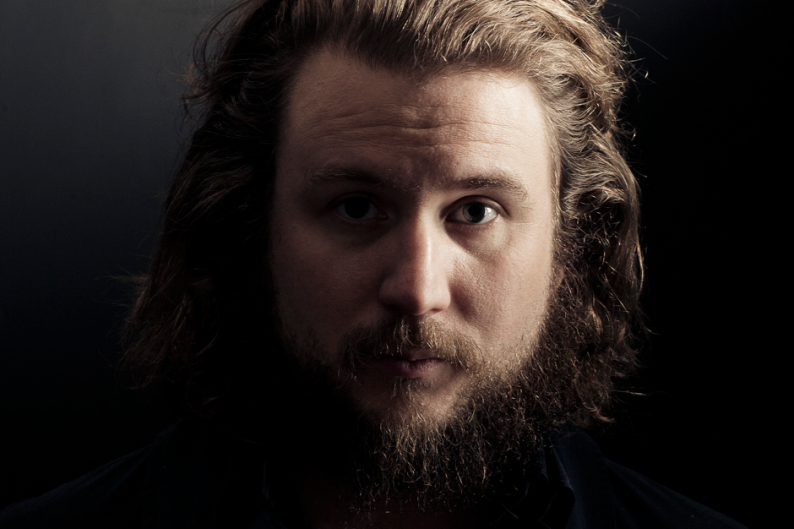 Bonus details include the stories behind Clinch's favorite Discovery Inn photos, like a 1994 portrait of Johnny Cash at the Westbury Music Fair in New York. "His band was playing, and he was standing in the hallway waiting to go onstage," recalls Clinch, who was shooting the country icon on assignment for a magazine. "That's not the image I was sent for, but a moment like this is where it's at. It's the photo that represents Johnny Cash for me."
Another prized shot stars Smashing Pumpkins frontman Billy Corgan. The rocker is backstage at a Chicago club in 1995, playing tunes from the band's classic LP Mellon Collie and the Infinite Sadness — which, at the time, had yet to be recorded. "Billy hadn't even made the album yet, and he's playing these legendary songs," says Clinch. "It blows my mind just to have been there."
Flashback: See SPIN's best music of the year list from 1991 and watch '91's 10 best videos.
Other must-sees: a young Eddie Vedder hanging out before Pearl Jam's debut Lollapalooza gig in 1992; the Beastie Boys playing basketball on a South Philadelphia court with New York Knick Anthony Mason in 1997; David Byrne peeking out from inside a New York garbage can that same year. "These photographs are relevant because they're of certain artists, but they're also interesting photographically," says Clinch. "They're good insight for people who are students are photography and music lovers at the same time." (Note to said lovers: The app provides iTunes links to its featured artists; just click on a 1995 shot of, say, PJ Harvey to buy To Bring You My Love.)
Clinch, who's photographed musicians for two decades, says that scoring access to artists is tougher than it used to be: "Everything is so controlled; they aren't going to let just anybody backstage to snap pictures while they're having a beer or writing their set list," he says, then admits, "But if there's anybody allowed back there, it's probably going to be me." Still, the digital release of Discovery Inn hasn't sparked much '90s nostalgia for the photographer. "The photos make me think about my friends who aren't here anymore — some have disappeared or passed away — but some of the musicians I shot are still making great music," he says. "Therein lies the power of the document."