30 Can't-Miss Acts at CMJ 2011
More than 1,200 bands will be taking the stage in New York City next week at the annual CMJ Music Marathon.
1.SPIN's Ultimate CMJ Guide
1/32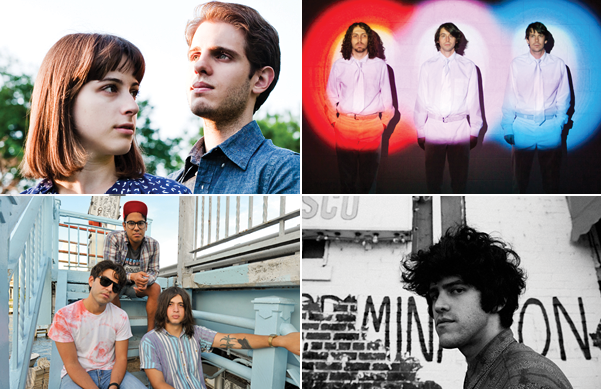 More than 1,200 bands will be taking the stage in New York City next week at the annual CMJ Music Marathon. You could plot your schedule based on most hashtag-worthy band name or proximity to downtown NYC's only remaining Taco Bell, but you should probably just let SPIN steer you to the right spots. Here's our official road map to the week's best sets. Plus, grab our free CMJ mixtape featuring 20 tracks! — David Bevan, Peter Gaston, William Goodman, and Christopher R. Weingarten
2.SPIN's Ultimate CMJ Guide
2/32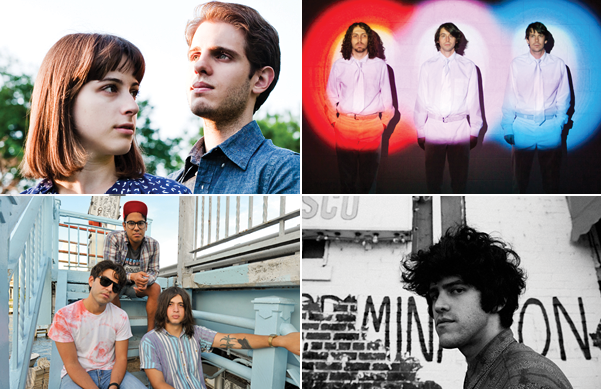 More than 1,200 bands will be taking the stage in New York City next week at the annual CMJ Music Marathon. You could plot your schedule based on most hashtag-worthy band name or proximity to downtown NYC's only remaining Taco Bell, but you should probably just let SPIN steer you to the right spots. Here's our official road map to the week's best sets. Plus, grab our free CMJ mixtape featuring 20 tracks! — David Bevan, Peter Gaston, William Goodman, and Christopher R. Weingarten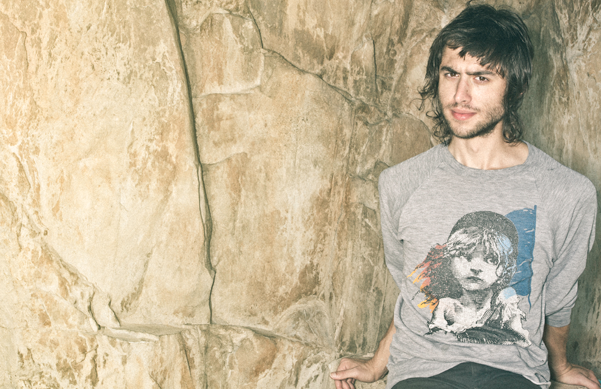 Hometown: Nashville, TN
Why We Like Him: Not just because Jack White does. But certainly, the endorsement (and White's production help) Daniel Pujol and his band earned from the always-picky White has been a very good look. More practically, the former White Stripes frontman has helped Pujol uncork a blazing, Southern-fried garage punk sound that makes his band, along with fellow Nashville natives JEFF the Brotherhood, one of the Volunteer State's about-to-be-favorite sons.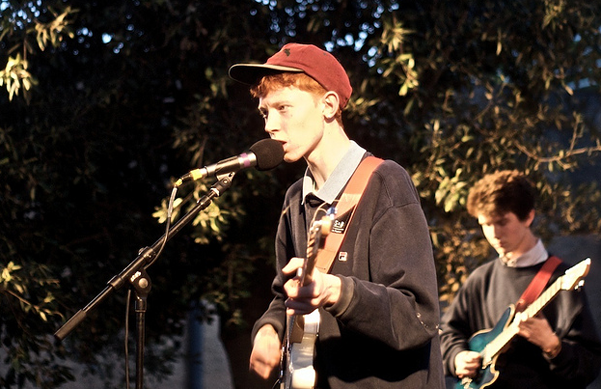 Hometown: London
Why We Like Him: While most first-time listeners and/or onlookers will be struck immediately by Archy Marshall's youth (he is just breaking into his late teens), the Londoner's songwriting acumen and voice are what knocks us flat. The former nods respectfully to the hard-hitting poesy of Billy Bragg while the latter is of a timbre far deeper than we could ever hope to muster, like it comes from ten leagues down into a much, much larger man's chest.
5.Ben Von Wildenhaus
5/32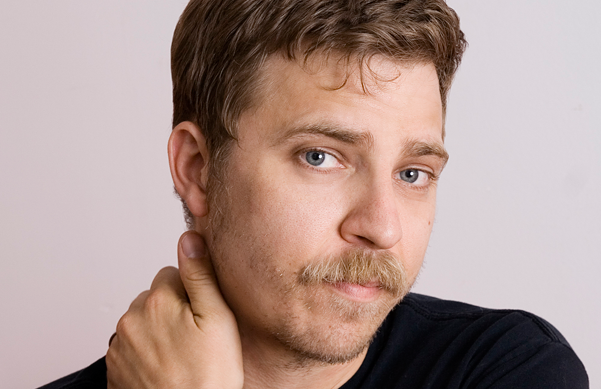 Hometown: Bellingham, WA
Why We Like Him: His mostly instrumental, highly deliberate compositions of surf-inspired guitar hooks, twitchy loops, and piano tinkles make for something akin to a macabre soundtrack for a (dream) collaboration between Pedro Almodovar and Quentin Tarantino. Von Wildenhaus offers a tantalizing alternative to CMJ's borough-spanning frenzy, a sonic k-hole from which recovery may not be possible, or even desired.
Ben von Wildenhaus, "The Limping Axeman"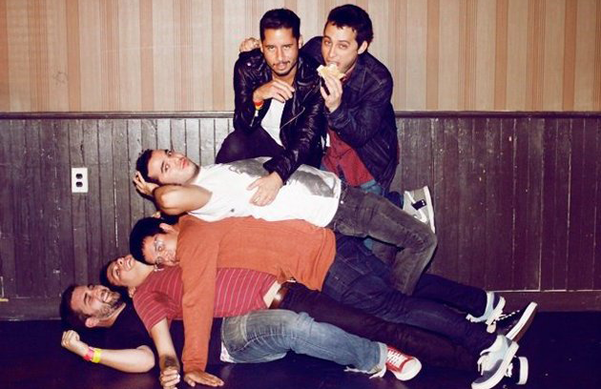 Hometown: San Juan, Puerto Rico
Why We Like Them: This six-piece play the most melodic, fiery garage pop and punk south of the 48 states — and it may even have you ordering Rosetta Stone to translate those provocative Spanish lyrics. They also throw some pretty wild parties in their native Puerto Rico, replete with naked mud wrestling. See for yourself.
Davila 666, "Obsesionao"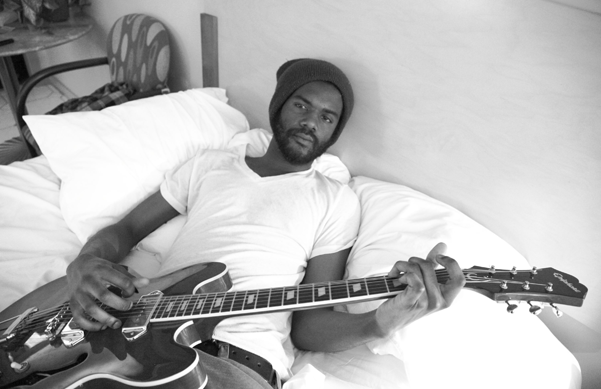 Hometown: Austin, Texas
Why We Like Him: In this month's issue of SPIN, contributing writer Amos Barshad cuts straight to the chase. "Every few years, someone finds a way to kick the blues further into the future," he writes. "And between the instrumental chops, the mellifluous hook-ready vocals and rakish handsomeness, it's easy to understand why Gary Clark. Jr. might be the next line to do that." A native of Austin and its tooth-slicing live music scene, Clark Jr. slips between "distortion saturated stomp" and "delicate neo-soul" with an ease we haven't seen since well, ever. Here's to the future.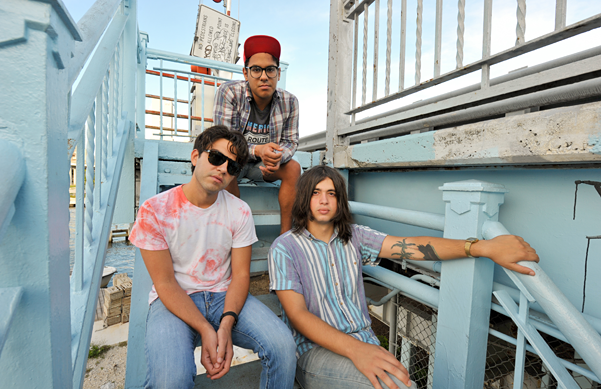 Hometown: Miami
Why We Like Them: As SPIN's seven-out-of-10 review of their debut LP Glazin raves, "If these goofy garage punks ever come to your town, be there with beer money." Jack White was, and left so impressed he invited the South Florida outfit to record a live show at his Third Man HQ in Nashville. "Jacuzzi Boys have taken their place among the best sloppy racket-makers bashing out easy-boogie soundtracks to your next drunken night at the local rock dive," our review adds. Thankfully, Jacuzzi Boys will be playing plenty rock dives during the week of CMJ.
Jacuzzi Boys, "Automatic Jail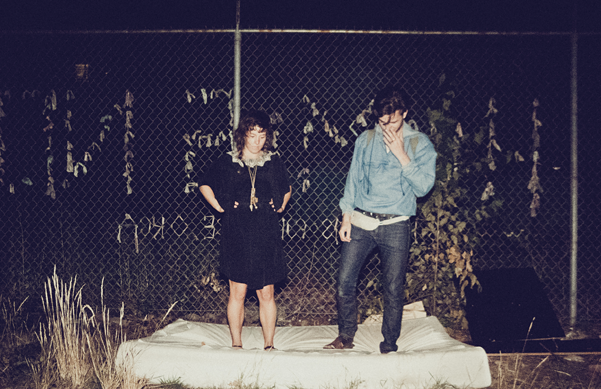 Hometown: New York City via Edmonton
Why We Like Them: Though this spin-off project shares members with electro-pop crew Gobble Gobble, the duo's seductive, self-described "future pop" is rooted elsewhere, wedding the ghostly vocals from Megan James to stammering dance beats and synths inspired by their love of Southern hip-hop. It might just be perfect for that next dance floor bump-and-grind.
Purity Ring, "Belispeak"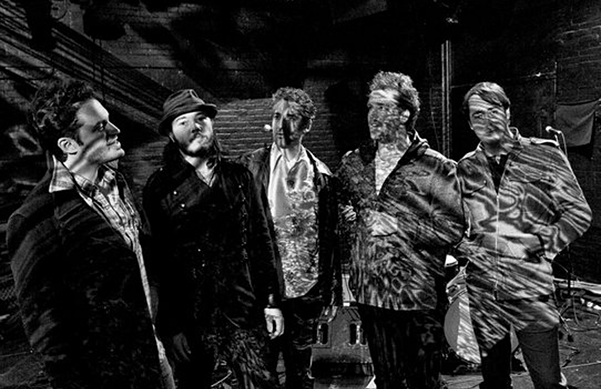 Hometown: New York, NY
Why We Like Them: It's the sound of early-'00s New York City matured — mellowed post-punk, with the sharp corners rounded off for child safety. On songs like "Old Friend," the quintet keep things urgent and edgy with tight pacing and enveloping keyboard swells, but steps off the throttle long enough to allow their pretty vocal harmonies to bloom.
Cavemen, "Old Friend"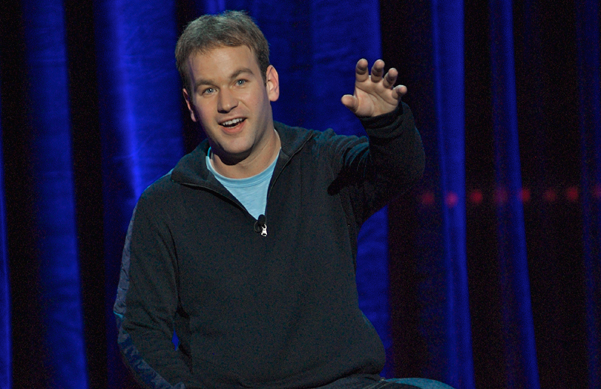 Hometown: New York, New York
Why We Like Him: Because he's hilarious. For years, this devilish deadpanner (the lone comedian on this list) has been up to no good in a good way all around New York, serving up left field jabs on the stand-up circuit while also writing and directing his own off-Broadway shows. Over the years he's released a slew of comedy albums worth checking out immediately, particularly this year's live recording of his show Sleepwalk With Me.
Mike Birbiglia, "Dustbuster Olympics"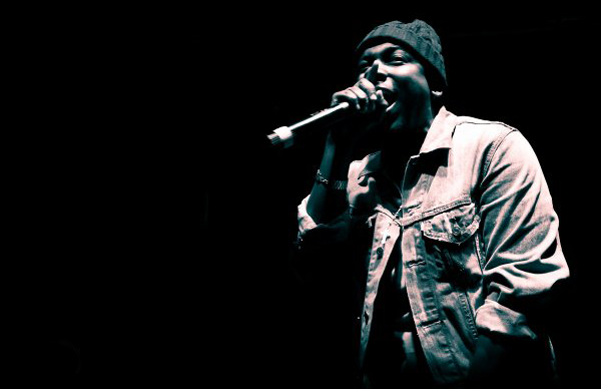 Hometown: Compton, California
Why We Like Him: Over the last year Kendrick Lamar went from being a blog-celebrated mixtape machine to a Dr. Dre collaborator, deftly mixing Devin the Dude's everydude flow, Tupac's emotional purging, and the "lonely stoner" vibe of Kid Cudi. His recent full-length, Section.80, suggests Kendrick may be one of the most versatile rappers making music today, sharp when juggling rapid-fire battle raps with narratives about topics like teenage prostitution.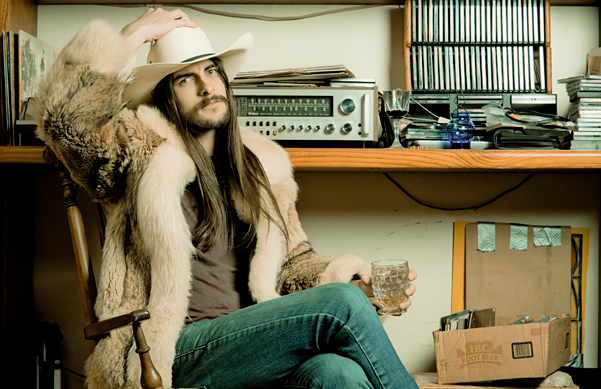 Hometown: Houston, Texas
Why We Like Him: Singer-songwriter, honky-tonk artisan, long-haired voice of wisdom — Ellis is many things depending on what you're listening for in that particular moment. But generally speaking, he's a man capable of selling you new perspective without your knowing. That's a gift.
Robert Ellis, "What's In It For Me?"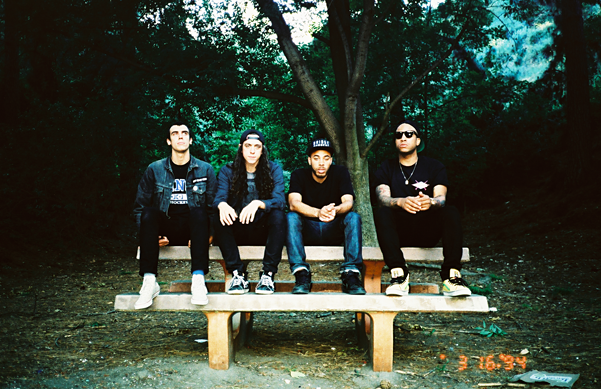 Hometown: Sacramento, California
Why We Like Them: Spewing devilishly loose, California crossover in 90-second bites, Trash Talk's decidedly vintage hardcore lands with a crunch and thud not unlike that of a skateboard beatdown. Peppered with flecks of doom metal, it's a perfect tantrum for anyone old enough to remember Santa Cruz "Screaming Hand" T-shirts or young enough to still navigate a mosh pit.
Trash Talk, "Explode"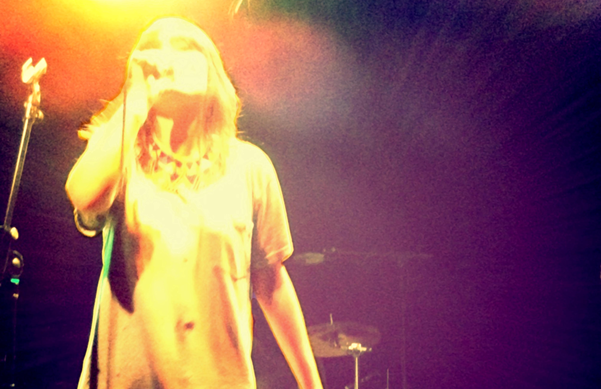 Hometown: Brooklyn, New York
Why We Like Them: Their hooks are redolent of sun-dappled, Go-Gos-informed new wave, their beats are informed by nervy British post-punk, and lead singer Quay Quinn-Settel is pretty quick to sing in French. But, this taut indie quintet is actually based in New York City.
Slowdance, "Sweetness"

16.Machine Gun Kelly
16/32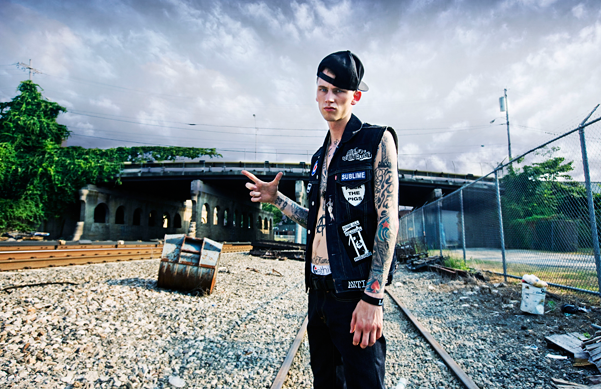 Hometown: Cleveland, OH
Why We Like Him: Just 21, Kelly's got the sort of spitfire flow and brash attitude that justify occasional comparisons to the Midwest's much more notorious vanilla MC. And things get more intriguing with each subsequent mixtape he drops: His new single, "Shut the Fuck Up," samples the Go-Gos' "We Got the Beat" to arena-rocking, Jock Jams-like effect.
Machine Gun Kelly (ft. Waka Flocka), "Wild Boy"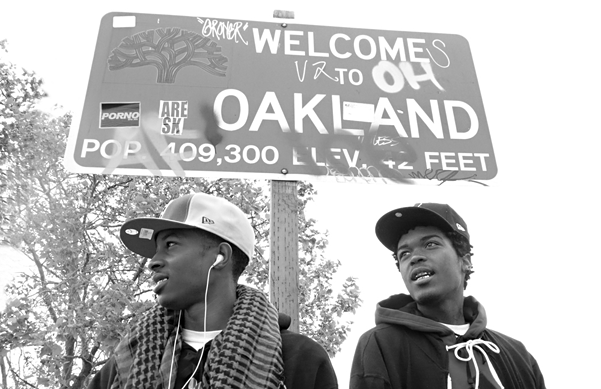 Hometown: Oakland, California
Why We Like Them: This duo describes their work as "cloud rap," which accurately describes the feel of their Camp Lo-style free-associative lyrics. But what it represents best is Main Attrakionz's penchant for fluffy, sometimes new-age-y beats: full of Kate Bush haze, slow-riding 808s and smeared Glasser samples.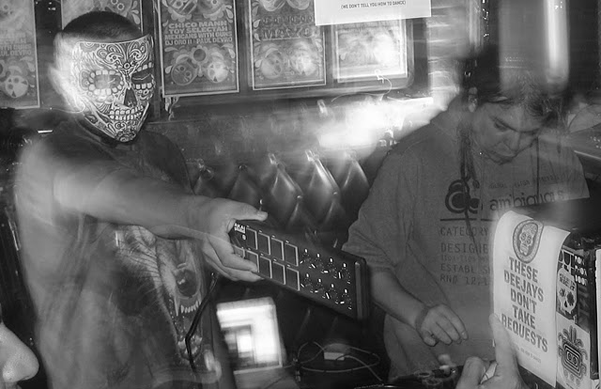 Hometowns: San Antonio, TX / Monterrey, Mexico
Why We Like Them: If M.I.A. had a quinceanera, she'd be best served offering the DJ gig to this duo, comprised of Mexicans With Guns, a.k.a. Texas producer Ernest Gonzales, and Toy Selectah, a.k.a. beatsmith Toy Hernandez. Both fellows caught our attention in a big way at this year's SXSW, and in NYC, they're bound to make hipster booties bump and clap in sweaty, salsa-fied reverie.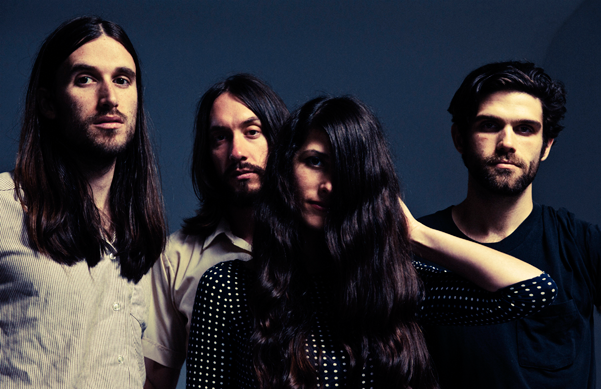 Hometown: New York, New York
Why We Like Them: Guards is the recording and songwriting project of Richie Follin, similarly gifted brother to angelic Cults frontlady Madeline Follin. Richie boasts a devoutinterest in Brill Building craftsmanship and then some. He'll gladyly dunk doo-wop in bedroom reverb, snake Spector-fied drum sounds without shame. And then, just when you think you know all his moves, he'll let loose with peels and squeals of guitar solos so rude, the parent buried somewhere inside of you is likely to be left absolutely slackjawed.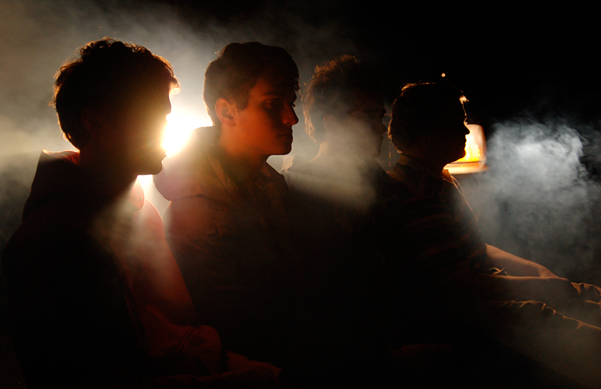 Hometown: Atlanta
Why We Like Them: Because the sharp guitar lines, jittery pop hooks, and implacable post-punk energy of these four high school buddies, all still under 21, remind us that, yes, rock'n'roll belongs to the young. "It doesn't matter that all the lyrics sounds like horny collegiate IMs sent at three in the morning by cool kids who are trying to act like they know something about love despite having never suffered through the real mess of it," says SPIN's Editorial Director Charles Aaron. "Rock'n'roll is partially founded on coolly horny obliviousness. And Balkans definitely got that in spades."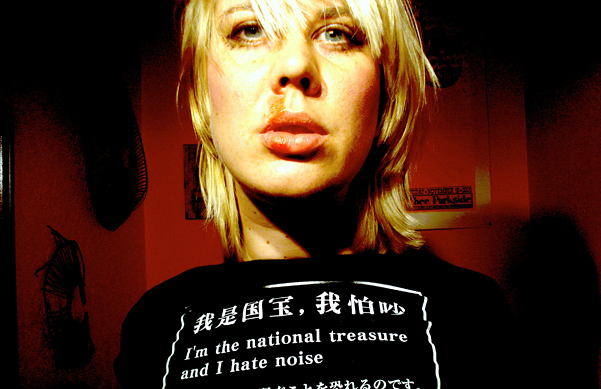 Hometown: Los Angeles, California
Why We Like Her: Formerly of California's nerve-fraying, positive-feedback crew Gowns, Erika M. Anderson finds more catharsis on her first solo release, Past Lives Martyred Saints. Her shambolic, breathless, damaged, nakedly confessional poetry is a drugged-out fever dream; a dizzying trip amplified when her voice is struggling to compete with suffocating drones and prismatic guitar noise.
22.Unknown Mortal Orchestra
22/32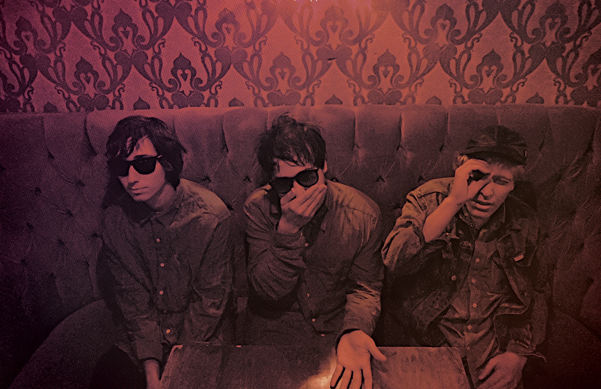 Hometown: Portland, Oregon
Why We Like Them: These three Portland art-weirdos made one of the year's best funk records with their self-titled debut. Essentially the Stones Throw-aspirational, booty-moving equivalent to chillwave, their acid-washed mutations already sounds half-devoured by decades of ring wear, water damage, and the stink of closet mothballs.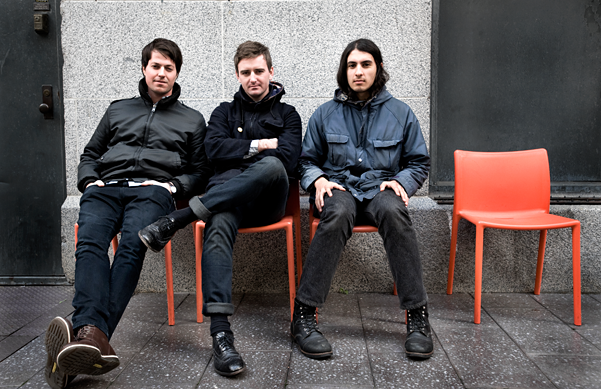 Hometown: San Francisco, California
Why We Like Them: Because they are very, very loud. Well that and the dimly lit, shoegaze-born guitar violence they proffer also happens to be booby-trapped with enough hook and melody to rival Ride at their most songsmithish. Pack plugs.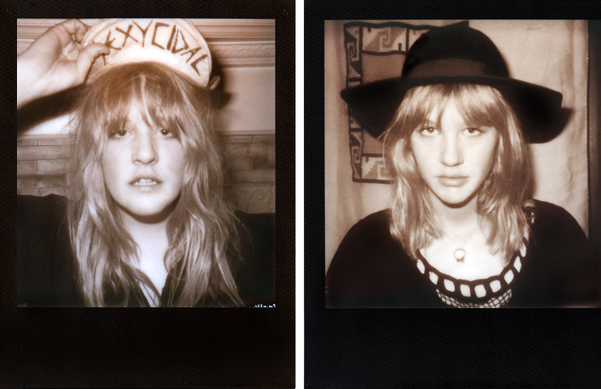 Hometown: Los Angeles, California
Why We Like Them: Formed from the ashes of beloved L.A. art-punks Mika Miko, this duo comprised of sisters Jessica and Jennifer Clavin improves on their former outfit's often jagged outbursts by placing the focus solely on velvety songwriting that doesn't shy away from a little twang. Melodies are light and jouncy, the choruses both mammoth and memorable. Just like we like 'em.
Bleached, "Searching Through the Past"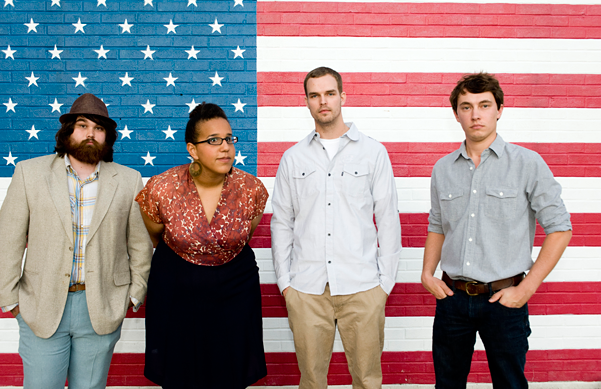 Hometown: Athens… Alabama.
Why We Like Them: Have you seen this video of the quartet ripping through "I Found You," from their new self-titled EP, live in a record store in Muscle Shoals, Alabama? Man alive! They plant a fuse in that city's rich musical history — a blend of country, gospel and R&B recorded there by Little Richard, Allman Brothers, Staple Singers, Rolling Stones, and more in the 1960s and '70s — and ignite it all with the soulful spark of singer-guitarist Brittany Howard.
Alaabama Shakes, "I Found You"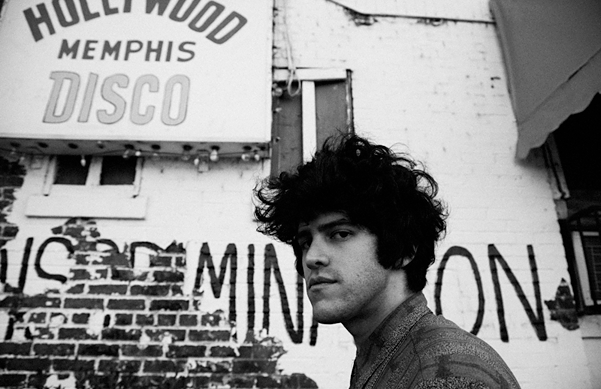 Hometown: Memphis, Tennessee via New Jersey
Why We Like Him: He's like a hybrid of Mellow Gold-era Beck and Sun Studios-era Elvis (check the coiffed jet-black hair and leather jacket!) and that's just the greatest advancement in theoretical DNA we've ever heard. As one of the first acts to sign to Diplo's Mad Decent label that's neither dance nor hip-hop, Delrey offers a fresh sound on his debut Everybody Wah, out now, by mashing roughly hewn retro rock with gravely, bedroom-produced laptop melodica.
Bosco Delrey, "Lovely Sleepy Dead"

Hometown: New York City
Why We Like Them: This doomsday electro-pop project led by sisters Jessica and Cristi Jo Zambri transform frightening into fantastic. Their music is full of nightmarish industrial sounds and gothic vocals filtered through three microphones at once for a warped sound. It's spooky and beautiful. With a drummer and additional keyboardists joining for their live shows, concertgoers should expect chills. Pleasurable ones.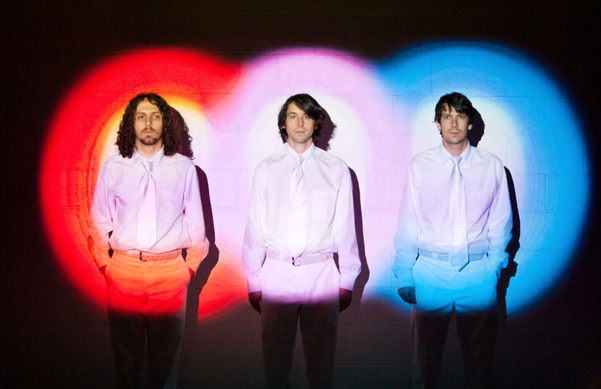 Hometown:Bridgeport, Connecticut Why We Like Them: Their self-titled debut revives the far-out funk sounds of late-'60s/early-'70s funk, falling somewhere between a jazzier, slightly more psychedelic Sly (& the Family Stone) and an American reply to A Band of Bees. Their pedigree is just as varied: they've toured with Alicia Keys, Lauryn Hill, and 50 Cent, played in punk bands and even dabbled in scoring movies and commercials.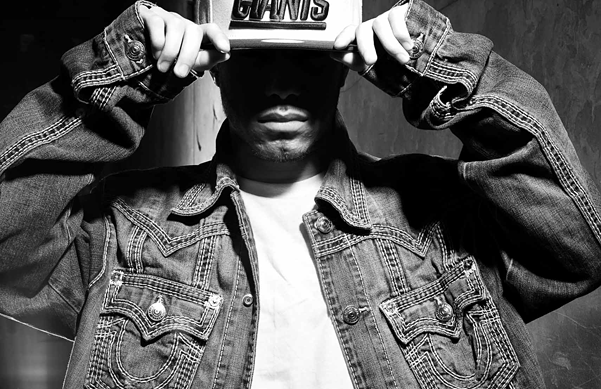 Hometown: Providence, Rhode Island
Why We Like Him: Also known as Abraham Orellana, he's a future-leaning rap producer whose MPC-bred, Howitzer-like beat patterns have added a new layer of menace to the work of Cam'ron and his fellow Diplomats. Electronic Dream, his first commercially available solo album, is ruthless in the best way possible.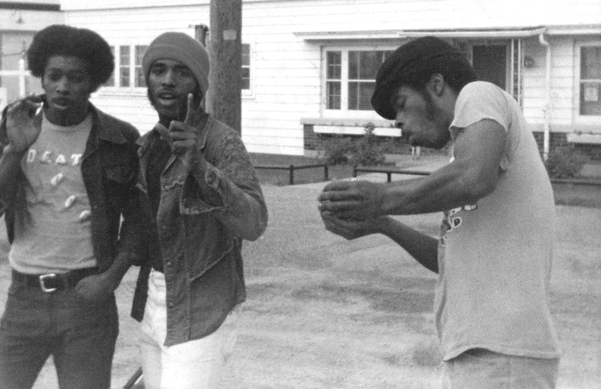 Hometown: Detroit, Michigan
Why We Like Them: Wildly influential Midwestern proto-punks and brotherly trio who, in the mid-1970s, split and combusted after an interested Clive Davis suggested they change their name to something more uh, palatable. Chicago indie hub Drag City has recently taken to re-releasing furious collections of early singles and demos, all of which make even more clear exactly what it was that Davis heard in them.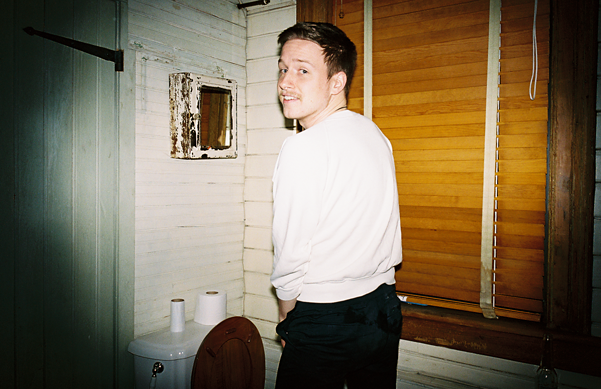 Hometown: Pittsburgh, PA
Why We Like Him: This Pittsburgh-native native ignores any and all genre conventions, making cut-n'-paste sample pop that's shaped by everything from '70s rock (he samples Led Zeppelin, brazenly) to present day hip-hop (he loves himself some Slim Thug). Then there's Christopher Laufman's charming falsetto, which comes off like Smokey Robinson singing through your high school's PA system. He's post-millennial to his core.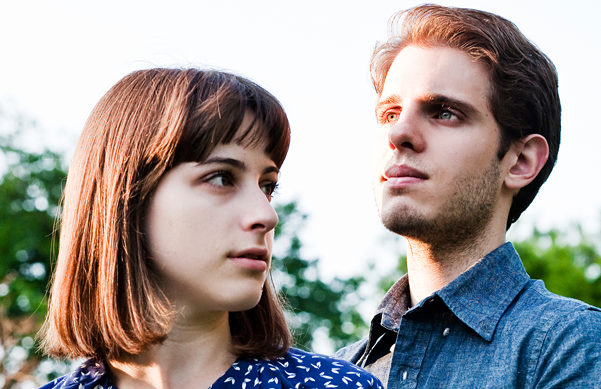 Hometown: Toronto, Ontario
Why We Like Them: 2010's blog-friendly The Years EP has been re-recorded and re-released by Sub Pop this fall. It's an instantly inviting affair: instrumentalist Evan Abeele and vocalist Denise Nouvion deliver Mazzy Star-like melodies by way of contemporary bedroom pop that shares alane with new labelmates Beach House.