Wednesday was a sad day for many of us, as the members of R.E.M. announced they were disbanding after 31 years together.
My first exposure to R.E.M. came in the late summer of 1982 via a New York Rocker back-page ad for the band's debut EP Chronic Town. For some reason, my 16-year-old punk rock brain made the illogical leap that the bored gargoyle on the EP's cover signified that R.E.M. was a sterile-sounding synth-pop band. I passed.
Seven months later, while on an Easter weekend trip with my parents, I popped a cassette mixtape compiled by a friend's older brother into my trusty old boombox. The last thing listed on the accompanying J-card was "R.E.M.-Chronic Town (3 songs)." When the R.E.M. section came up I was poised to hit the eject button, but then I decided to give the first song, "Wolves, Lower," a listen.
What followed was one of those rare moments in life when you feel like you're "home."I don't really know any other way of describing it. Everything about the song connected with me in a colossal way.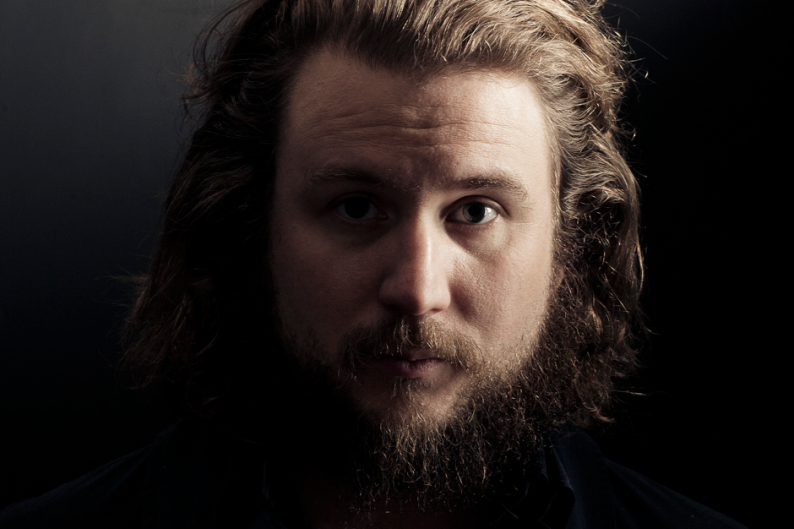 I was a big fan of the jangly pop of the early Byrds and R.E.M. seemed like an unlikely yet successful post-punk updating of that sound. A caricature accompanying a Rolling Stone review of one of their later records depicted R.E.M. as a single organism with four heads, and that's exactly what they sounded like to me. Bass, drums, guitar, and vocals all came together to create something offbeat, murky, catchy, and magical.
The first order of business when I returned home was to secure a copy of Chronic Town at my local suburban Philadelphia mall. A month later, R.E.M.'s full-length debut, Murmur, arrived. I don't recall listening to much else that spring.
Though I was disappointed that R.E.M.'s Philadelphia Murmur tour stop would be at a 21-and-over bar, I was thrilled when ads began appearing for the Police's August 20 show at Philly's massive JFK Stadium. There at the bottom of the bill, listed after the Police, Joan Jett and the Blackhearts, and Madness was…R.E.M. Sure, they'd probably only play for 20 minutes, but I was finally going to get to see them live.
The first thing I did when I got to JFK Stadium that sweltering August day was head to the merch table and plunk down ten bucks for an R.E.M. t-shirt. There's no way to sugarcoat this, so I'm just going to come out with it: I WAS ONE OF THOSE DWEEBS WHO BOUGHT A BAND'S T-SHIRT AND WORE IT DURING THE SHOW. I know, I know, but as you'll see, it resulted in something quite positive.
I maneuvered my way through the crowded football field until I was about 20 feet from the stage as R.E.M. launched into their opener, "Wolves, Lower."A couple of songs later, lead vocalist Michael Stipe spotted me, pointed at my just-purchased shirt, and smiled. He seemed genuinely surprised there was someone in that ocean of people flying his band's flag.He was so enthused that he walked over to guitarist Peter Buck and pointed me out, as if to say, "Dude, we're not alone!"
I'm not sure any of it registered with Peter, but that little moment had a major impact on me. It was the first time I'd personally experienced the crumbling of the rock star/rock fan wall at a huge concert. This wasn't some untouchable band like the Rolling Stones or Queen; these were four unassuming guys wearing Chuck Taylors and thrift-store clothes, not much older than myself, who were DOING IT. And most important, a seed was planted that maybe someday I could do it too.
I remained an R.E.M. fan for the next 20-some years. Sure, there were times when my enthusiasm waned. By 1985, I had a band of my own and my attention had turned to Husker Dü, the Minutemen, and the Replacements (three bands R.E.M. trumpeted often in interviews), while R.E.M.'s then-current LP, Fables of the Reconstruction, failed to connect with me.
But just a year later, I found myself sitting in a tour van floored by R.E.M.'s new single "Fall On Me" — a song I still consider a contender for "perfect record" status.
And ultimately, that's why R.E.M.'s place in the pantheon of rock'n'roll greats is secure: the songs. Mike Mills, Bill Berry, Peter Buck, and Michael Stipe are world-class songwriters and record-makers. "Fall On Me,""Losing My Religion," "Man on the Moon," "Imitation of Life," "Radio Free Europe," "The One I Love,""Everybody Hurts" — most bands would kill to have just one of these songs in their catalog.
We should be celebrating that incredible catalog of songs right now, not mourning the break-up of the band that created it. As a matter of fact, that's what I'm going to do right now. If you need me, I'll be having an R.E.M. iPod party. Wait…what the fuck…when did I download the entire Rembrandts catalog?
POSTSCRIPT:
It's September, 2002. After 11 years of recording and touring, my band Superchunk has entered what will become a near decade-long hiatus. Scott McCaughey has invited me to drum on a West Coast tour with the Minus Five, a rocking pop collective he formed in the early '90s that now includes his good friend Peter Buck on bass. We've been having a blast every night,opening for Wilco in big theaters or playing our own sweaty shows in dive bars.
It's the morning after a Wilco show at San Francisco's majestic Warfield Theater and we're cruising down the scenic Pacific Coast Highway en route to Los Angeles. Scott's at the wheel, Peter's dozing in the front passenger seat, and the rest of us are strewn about the van trying to recover from last night's rock'n'roll party.
As I teeter between consciousness and unconsciousness, R.E.M.'s "Sitting Still" comes through my headphones. I flash back to that Easter weekend road trip and then to that hot August afternoon at JFK Stadium. I look at the guy asleep in the front passenger seat. I shake my head in amazement. If this isn't a perfect example of life's (or "lifes") rich pageant, I don't know what is.
Jon Wurster is the drummer for Superchunk and the Mountain Goats and can be heard hilariously holding forth under a variety of guises on The Best Show on WFMU.
R.E.M., "Carnival Of Sorts" (live on Livewire in 1983)
https://www.youtube.com/embed/NwzxvxKBhbc
R.E.M. interview on Livewire in 1983
https://www.youtube.com/embed/60WYma8jc9M