Washington State's Sasquatch Music Festival celebrated its 10th anniversary over Memorial Day weekend with a powerful lineup that included some sets you won't see at any other U.S. fests this summer: Death Cab for Cutie previewed next week's album release, Wolf Parade played their next to last show ever, Modest Mouse debuted new songs and unearthed oldies for their devout Northwest fans. And there was more…
Here are our 10 best moments from the breathtaking 30,000-capacity Gorge Amphitheatre:
BEST LOCALS: MODEST MOUSE
Northwesterners love Modest Mouse. It's their band. They witnessed the Issaquah, WA-bred outfit's ascent – and still loved 'em when they went big. So Sunday night, singer-guitarist Isaac Brock and Co. paid back their loyal followers by unearthing a bunch of oldies and debuting a pair of songs from their upcoming LP, produced by Big Boi and Speakerboxxx/The Love Below knob-twiddler Chris Carmouche. They came out crushing with "Shit Luck," a rowdy track from their 1997 LP Lonesome Crowded West, and followed with the Moon and Antarctica gem "Gravity Rides Everything." There was "Cowboy Dan," "I Came As a Rat," "Baby Blue Sedan," "Wild Pack of Family Dogs," all released before 2001. Then there were the newbies: "Lampshades on Fire" and "Poison," both tentative titles, are classic MM fare featuring Brock's line-cook holler, with tangles of wiry guitar disguising elemental pop structure and hooks. But both had plenty more bass than usual from Eric Judy. The work of your Boi? Certainly felt like it (in your chest).
BEST BELATED RAPTURE: WILCO
One of the unique aspects of Sasquatch and the Gorge is the swiftness with which the weather can change – from sunny skies to hell-doom wind and rain in minutes. Which is what happened as Wilco took the main stage to close out the festival Monday night, greeted by a pillar-shaped cloud that towered over the gorge shooting bolts of lightning. "We didn't practice much," frontman Jeff Tweedy joked, "because we thought we'd die in the Rapture. But a lot of these songs would be appropriate for that." The rain fell and the sky lit up, and the Chicago band created a beautiful little storm of their own on tracks like "Via Chicago," with Glenn Kotche's drums colliding with harpsichord and guitar squall, and "Ashes of American Flags," a sizzle of electronics and reverberating piano with Nels Cline's tasteful guitar dissonance.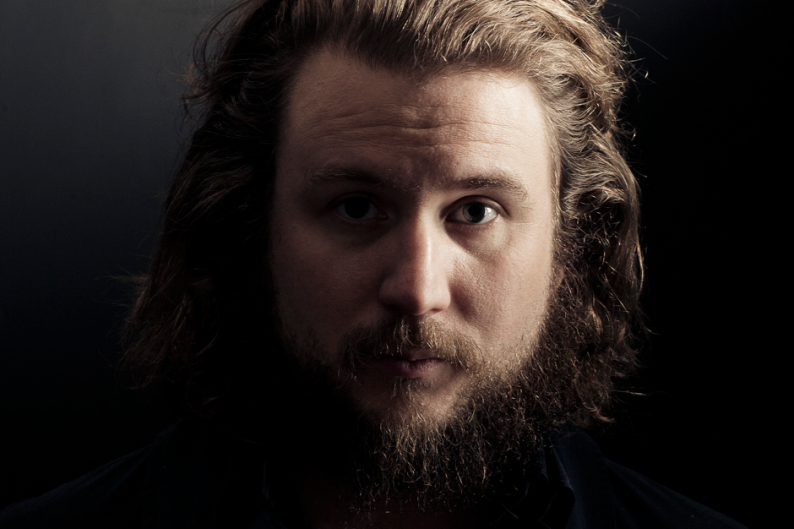 BEST ABOUT-FACE: GAYNGS COVERING GEORGE MICHAEL
It's about time George Michael gets a little love from the indie kids.Walking across the festival grounds, I was stopped short by the opening notes of the Minneapolis collective – featuring Justin Vernon of Bon Iver – playing a spot-on rendition of Michael's "One More Try," an evocative synth ballad with a striking vocal take. Sax solo? Yep. And though the song is forever tied to the '80s, the band's rendition reminded of its timeless qualities.
BEST GOODBYE: WOLF PARADE:
Though not a "local" band, the Canadian indie group – featuring members of Swan Lake, Sunset Rubdown, and Megasoid – is loved in Northwest circles. Their guitarist/singer, Dan Boeckner, is remembered from his days with nearby Vancouver, BC's Atlas Strategic, and it was Modest Mouse's Isaac Brock who discovered them, signed them, and produced their award-winning debut, Apologies to the Queen Mary. Their set on Saturday – the band's next to last before going on indefinite hiatus – was a well-attended and energetic kiss off: Boeckner banged his Fender Jaguar guitar and tussled against amps, and Spencer Krug laid on his keys and belted his warbling croon on "I'll Believe in Anything." "We've never played here before. It's an honor," said Krug. It was a set of firsts and lasts.
TENDEREST HEART: DEATH CAB FOR CUTIE
Ben Gibbard is a big softie, and by the 10th mention of "heart" or "love" or "soul," paired with some ringing guitars or feather-light keys, even the most Muscle-Milked Frat Boy was softening up, too. The Seattle quartet's set was all snuggle-time: There were oldies like "Photobooth" (key lyric: "the cold air rush your hard heart away") and newer jams like "Codes and Keys" ("When you scream love…"), and acoustic ditties like "I Will Follow You Into the Dark" ("When your soul embarks…") and "I Will Possess Your Heart" (self-explanatory). Gibbard's voice was dependably sharp, emotionally moving, and wistful. And the group's sound was so clear and tastefully mixed that it became the measuring stick for the weekend.Read more from Sasquatch 2011 on page 2! >>
BEST SASQUATCH VETS: THE THERMALS:
At Sasquatch's second year, in 2003, the Portland, OR, punk trio played the side stage. On Saturday, eight years later, they did again. Their popularity hasn't grown much (although their third album, The Body, the Blood, the Machine, made plenty of 'Best Of' lists in 2006, including SPIN's) but their songs stick to a wining and timeless formula: spunky Ramones-y pop-punk ass-kickers with a giddy mischievousness. These include "I Don't Believe You," from 2010's Personal Life; "We Were Sick," from 2009's Now We Can See; or "A Stare Like Yours," off 2004's Fuckin A. Here's hoping the Thermals play at Sasquatch 2019, too.
BEST "OH-DUDE-JUST-SHUT-UP" POLITICAL RANTING: CONOR OBERST:
Even among a bunch of liberal-minded Northwestern hippies, Conor Oberst's politics might be a little progressive. First he dedicated "Arc of Time" to the "greedy, greedy pig" that is the Internet, then, later, went on a little rant about Mr. Osama Bin Laden, dismissing Navy Seals who didn't need to "kill an old man in his bedroom."
BEST PERSONALITY: REGGIE WATTS
Here's a sight: A round, stoned-looking dude with a huge 'fro, wearing a black button-up western shirt with an airbrushed picture of a wolf and the moon, beat-boxing onstage. Comedian Reggie Watts' set at the Banana Shack was weird, funny, and even creepy, but in all the right ways: He speedily rapped about organizing his pencils, pens, and loose change, like he was having a conversation with himself, then crooned in a deep Barry White voice and screeched in a school girl's, all in one shape-shifting song. When the music stopped and he just whispered into the mic, he still owned the massive crowd – even with the alluring Southern rock blast of Sam Roberts Band bleeding over.
BEST VOICE: VICTORIA LEGRAND OF BEACH HOUSE
There are two types of mainstage acts: Youngsters elevated to an out-of-their-league space because it's early in the day (The Bronx, Smith Westerns) and major acts like Foo Fighters, Death Cabs, Wilco. When this Baltimore duo – a trio live (they added a drummer) – arrived at the Gorge, they were the former. But before they left they made a strong case for entering the ranks of the latter with a gorgeous, full, and floating sound. Singer Victoria Legrand and that bewitching voice of hers starred. On "Silver Soul" and "Zebra," both from 2010's Teen Dream, she stretched her high notes skyward, chanting with a hint of Robert Smith or Siouxsie in her red deep-red lipstick and frizzy hair. She tilted her head back, laid her palm on the keys, and let it rip.
BEST RIDICULOUSNESS: DAS RACIST
"We roll deep in Seattle," said Heems, of Queens, NY, rap outfit Das Racist — and he meant deeeeeeeeep. It was the biggest crowd the Yeti Stage had seen all weekend, with concertgoers filling in, around, and on top of the food stands and beer carts, angling for a sightline. With their deadpan deconstruction of race and class stereotypes, Das are either hilarious hacks, geniuses, or both. But they're definitely crazy: They shouted "What's up white people!" Then it was random chants of "Puerto Rico!" Then "I am a pickup truck, I am American!" A five-piece brass section joined for their breakout internet hit "Combination Pizza Hut and Taco Bell," which devolved into a chaotic, noisy mess onstage and their hype man, Dapwell, calling out a girl who flashed them while she sat on her boyfriend's shoulders. "Get back up there. Damn, girl, eat a hamburger!" Then rapper Heems added, "Now it's time for another classic jazz number," as vuvuzelas blasted. Ridiculousness.