Shes & Hims: 5 Breakout Musical Duos
1.Fall Style Special
1/10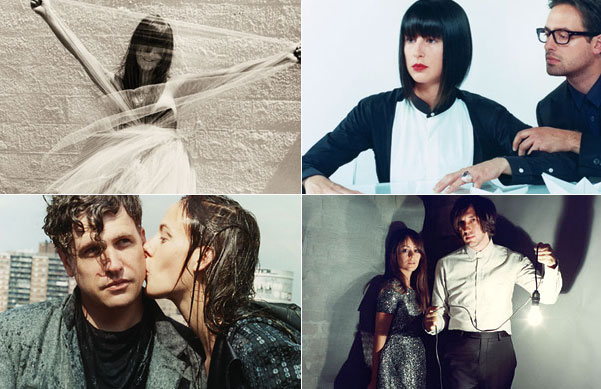 Some of the year's most exciting new albums just happen to come from stylish, trend-setting boy-girl duos -- each with different sounds and different dynamics, but all sharing the same problem: toilet seat up or down?
Click here to meet the first duo >>
Interviews by Steve Kandell and David Marchese
Photographs by Nick Haymes
Styling by Brett Bailey
2.Fall Style Special
2/10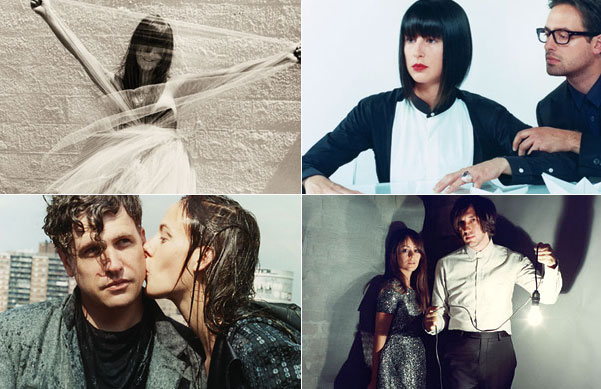 Some of the year's most exciting new albums just happen to come from stylish, trend-setting boy-girl duos -- each with different sounds and different dynamics, but all sharing the same problem: toilet seat up or down?
Click here to meet the first duo >>
Interviews by Steve Kandell and David Marchese
Photographs by Nick Haymes
Styling by Brett Bailey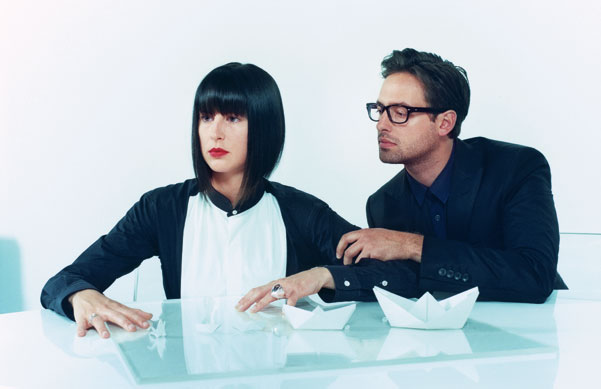 Released in February, their seductively forlorn first effort, Eyelid Movies (Barsuk), blends moody guitar, sighing keyboards, and yearning melodies with melancholy synth washes and scuffed trip-hop rhythms. It's a sound fit for both lonely late-night walkabouts and after-hours flirting. "Stylistically, we're somewhere between the Cure and Missy Elliott," offers Josh Carter, 28. Which, it turns out, is a comfortable place to be.
LISTEN: Phantogram, "Mouthful of Diamonds"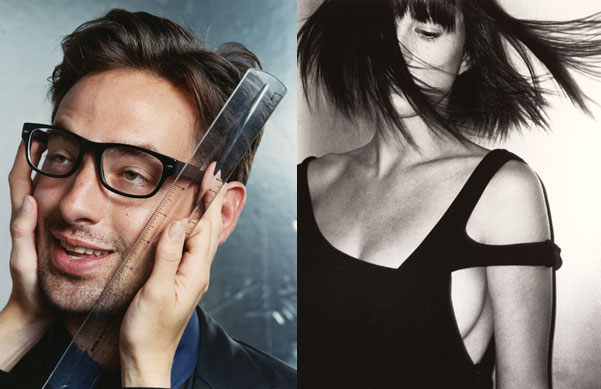 ARE THEY OR AREN'T THEY?
"We're friends," says a slightly peeved Sarah Barthel, 27. "We've been friends since ninth grade. I understand people are curious, but it's nice when they don't even ask if we're dating."
OVER THE TOP
"All our problems are resolved with arm wrestling," jokes Carter. "I don't know how we'd manage if we ever got someone to play drums." Adds Barthel: "Then we'd figure things out by seeing who can slap each other the hardest."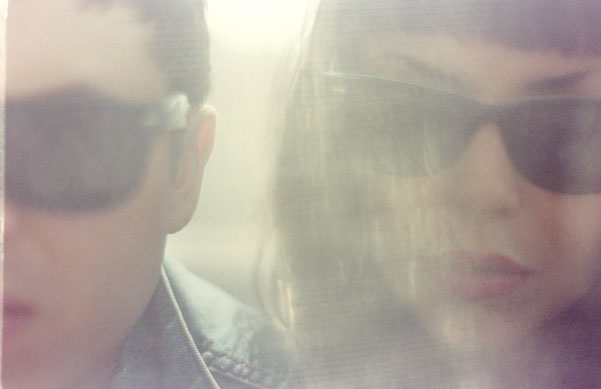 2010's fastest -- and loudest -- indie breakout almost came one errant e-mail away from not happening. "About a year ago, right after we put up a MySpace page, someone with my name forwarded me an e-mail," explains Sleigh Bells guitarist Derek Miller, 28, sitting with singer Alexis Krauss, 24, in the greenroom at Manhattan's Milk Studios. "It said, 'To Derek Miller, from Maya Arulpragasam.' It turned out that M.I.A. had heard our stuff but then e-mailed the wrong Derek Miller. ["In all-caps gibberish," interjects Krauss.] I have no idea how that guy managed to put the pieces together and get in touch with me, but I'm thankful he did."
Lines of communication uncrossed, the band promptly signed to M.I.A.'s N.E.E.T. label, which released its pulverizing pom-pom punch of a debut, Treats, to commensurately thunderous acclaim in June.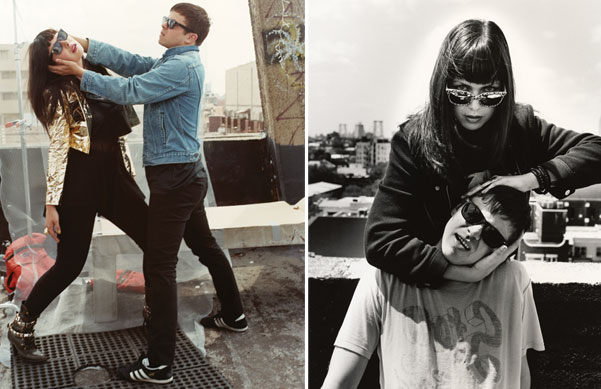 ARE THEY OR AREN'T THEY?
"We're not a couple," confirms Miller, who had been desperately looking for a woman to coo sweet melodies over his dance-metal tracks when he met Krauss at the Williamsburg, Brooklyn restaurant where he worked during the summer of 2008. "We get along really well, though. All we ever disagree about is where to eat on tour." On that count, Miller tends to get his way. "I never want to eat at Outback Steakhouse again," says Krauss, a pescetarian, shaking her head.
FAVORITE DUOS
She: "The White Stripes and Bonnie and Clyde."
Him: "Bud Light and chicken wings are a pretty unbeatable combination."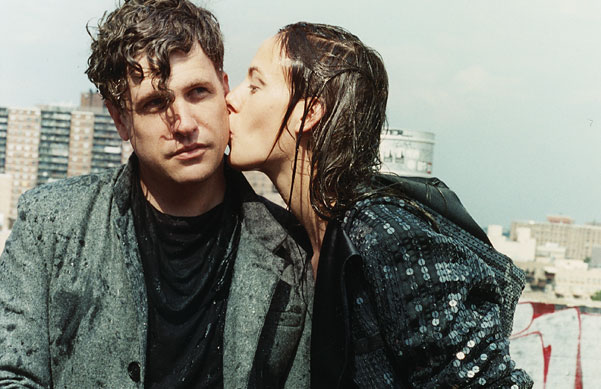 When Mary Pearson moved in with Rob Barber in Brooklyn in 2006, after graduating from the classical music program at Western Michigan, the two fast friends were pursuing solo careers. But once Pearson sang her lyrics over one of the homemade percussive instrumental tracks she found on Barber's computer, they knew they'd be better off as a team, and that easy chemistry is evident on High Places' atmospheric second album, High Places vs. Mankind (Thrill Jockey). "We could be an industrial goth band someday, and we'd still be High Places," says Pearson. "It doesn't matter what it sounds like as long as it's the two of us and our ideas."
WATCH: High Places, "I Was Born"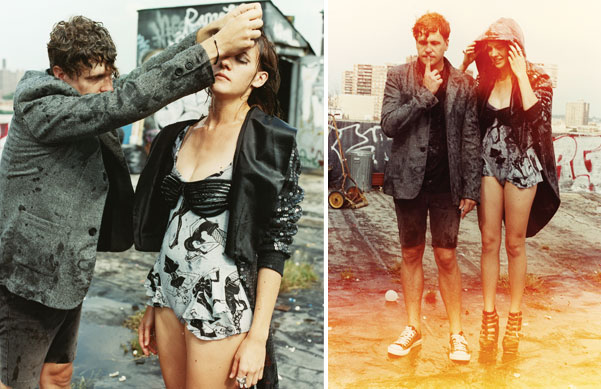 ARE THEY OR AREN'T THEY?
No, but Pearson, 26, and Barber, 36, have found kindred spirits in Alex Scally and Victoria Legrand of Beach House, another experimental electro-pop duo whose intense working relationship makes audiences assume more. "People want us to be a couple or brother and sister," says Barber. "They want to romanticize what's going on, they want it to be drama-filled, and it's fun to play with roles that are put on you sometimes."
TIC-TAC-TOE
Barber and Pearson relocated to L.A. last year, and though they no longer live under the same roof (Pearson is shacked up with Liars' Angus Andrew), they know that any partnership needs rules. Barber concedes their arrangement "is not a democracy, it's a tic-tac-toe game." Adds Pearson, "You don't try to change what the other person is doing, you try to mold it into what you're doing. That's why our songs end up being surprising to us -- it can never be one person's vision."
9.The Hundred In the Hands
9/10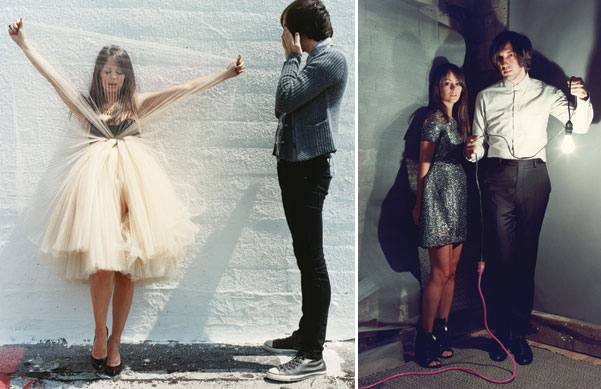 When the book on early-aughts New York City garage rock is written, the Boggs won't get their own chapter, but they may rate a footnote or two. Frontman Jason Friedman, 33, assembled a band to tour the U.S. behind the Boggs' last album, Forts, which he recorded by himself in Berlin in 2007, but wasn't sure what he was going to do next. Once he started bonding on the road with newly recruited keyboardist Eleanore Everdell, he had his answer.
ARE THEY OR AREN'T THEY?
Well, that's none of your business. But the bulk of their self-titled full-length debut, out in September (on Warp), was crafted in, um, their Brooklyn apartment, which necessitated some ground rules. "Meals and week-ends are off-time," says Everdell.
KEEP IT SIMPLE
Another ground rule is that THITH songs shouldn't have more parts than five pairs of hands could play, although neither Friedman nor Everdell has interest in hiring those hands. Still, they bristle at the term duo. "That just sounds like Simon and Garfunkel," says Everdell, "while a band is something that transcends its individual parts."
LISTEN: Hundred in the Hands, "Tom Tom"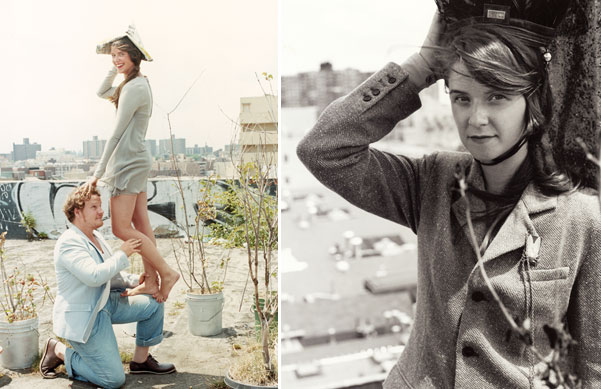 After singer-guitarist Michael Nau, 25, and keyboardist Whitney McGraw, 23, ended their old band, the quirky chamber-pop outfit Page France, they moved forward by stepping into the past. "The album sounds old because the only gear we could get our hands on was ancient organs and broken quarter-inch reel machines and things like that," says Nau, a genial bear of a man, about Cotton Jones' gorgeously nostalgic Tall Hours in the Glowstream (Suicide Squeeze).
ARE THEY OR AREN'T THEY?
Now married, Nau and McGraw wooed one another from opposite sides of a long-standing feud while growing up in Cumberland, Maryland. "We went to rival high schools," says the willowy McGraw. "It's unexplainable how seriously people take the football games between the two teams. Maybe we'll get worked up about it when we're old, too. It seems like that's what happens."
COUPLES THERAPY
"I'm sure spending time with a couple can be difficult for the friends who play with us," admits Nau. "But they know us well enough to tell us to get off it when we're being unbearable."