Keith "Guru" Elam, the MC for Brooklyn-based, jazz-tinged outfit Gang Starr, who suffered a heart attack over the weekend, is recovering after treatment in a New York City hospital.
The news about Guru, 43 — first reported by hip-hop blogger and Hot 97 radio personality Miss Info — broke late Sunday night, as well as word that the rapper had slipped into a coma. But Tuesday morning, Guru's Gang Starr partner DJ Premier posted this update on Twitter: "Good news: Guru surgery was successful, keep sending him love." Guru himself followed with this statement: "I am doing fine and I am recovering! I'm weak, though…I appreciate your well wishes and all the love."
The impact of Keith "Guru" Elam transcends quotable rhymes or dope records or his notable outreach between hip-hop and jazz musicians. Starting with his and Premier's stupendous 1989 debut single "Words I Manifest" (watch the video below), which profoundly flipped a sample from a Miles Davis and Charlie Parker recording of "A Night in Tunisia," the resolutely adult murmur and hum of Guru's lyrics gave the group a vast authority.
The Boston transplant's husky, yet intimate monotone, as much as any other voice, bespoke the multifaceted, boho African-American arts upheaval coursing through Brooklyn's neighborhoods (and beyond) in the late 1980s and early 1990s. No one ever rapped about "cultural awareness" (as he did on "The Place Where We Dwell") and sounded less like an herb. He could juggle Newports and forties and W.E.B. Dubois volumes with an aplomb that inspired others to a defiantly mature hip-hop demeanor.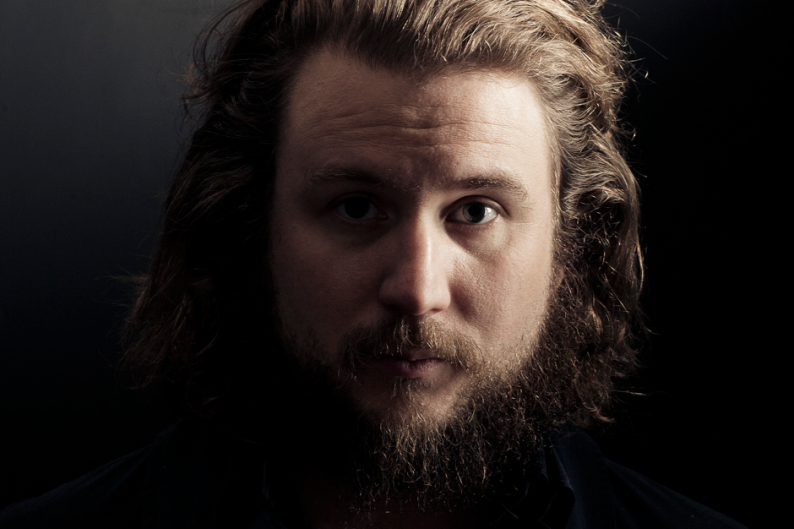 In one of SPIN's most memorable pieces ("Dreaming America," May 1993), Danyel Smith wrote exuberantly about the deep complexity and joy of a live Gang Starr show: "As the duo went through its stellar set I reveled in the way it explored, mostly on purpose, sometimes subconsciously, the hip-hop dichotomies of power and powerlessness, 'negative' ghetto and 'positive' Afrocentricity, obsessive self-love and manic self-hate."
And more specifically, she honed in on Guru's appeal: "I felt Elam's lips as they flowingly formed around his poetry, wet (as I'd hoped) on my ear, my neck, and they lingered, heavily, on my mind."
You can read Smith's 1993 story here. For a classic taste of Guru at work, watch the video for "Words I Manifest":
WATCH: Gang Starr, "Words I Manifest"
https://www.youtube.com/embed/eT-HLFOS7qc