After more than two months of star-studded tribute galas, homicide investigations, and ghost sightings, Michael Jackson was finally laid to rest at 9:43 P.M. PST last night at California's Glendale Forest Lawn Memorial Park.
The ceremony was held outdoors, adjacent to the Great Mausoleum, where his body was ultimately placed.His five brothers (and former bandmates) Jackie, Tito, Jermaine, Marlon, and Randy served as pallbearers, as they did at his July 7 memorial service.
The private ceremony was attended by approximately 200 friends and family members, including Macaulay Culkin, producers Berry Gordy and Quincy Jones, Mila Kunis, Elizabeth Taylor, Chris Tucker, and ex-wife Lisa Marie Presley.The Rev. Al Sharpton offered words about his friend, and soul legend Gladys Knight performed the gospel standard "His Eye Is on the Sparrow." Attendees said that the ceremony was filmed, possibly to be included in either the upcoming This Is It concert documentary or the rumored Jackson brothers reality show, according to the Associated Press.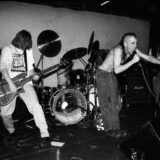 "I feel like I watched Michael finally given some peace and I made a commitment to make sure his legacy and what he stood for lives on," Sharpton told AP at a gathering after the funeral. "So at one level we're relieved; another level we're obligated."
Just like at July's public memorial though, the most moving tribute came from the star's children. At the beginning of the ceremony, Prince Michael, Paris, and Prince Michael II placed a crown on their father's coffin, reinforcing his legacy as the King of Pop.
Embedded video from <a href="http://www.cnn.com/video">CNN Video</a>