Looks like Nas and Kelis' divorce battle just got even more bitter. After receiving news that his soon-to-be ex-wife had gone into labor yesterday morning, Nas rushed to the hospital to be at her side — but was denied access to her room, his lawyer told MTV UK.
Instead of getting mad, the rapper got even — announcing the birth of their son, Knight, before Kelis could release an official announcement, according to Miss Info. See the video below!
During a performance last night at Queensbridge — the public housing complex in Queens, NY, where Nas grew up — the rapper announced, "My son's name is Knight. That's what I named the young god, Knight! Y'all heard this first."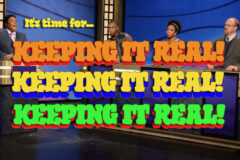 There's no word whether "Knight" is the child's official name — Kelis' camp has yet to make any statements about the birth.
Nas and Kelis married in Atlanta in 2005. The "Milkshake" singer filed for divorce in April, despite being seven months' pregnant with the couple's first child, citing "irreconcilable differences." Shortly afterward, Nas was photographed with R&B singer Maxwell in Turks and Calicos, drinking champagne and dancing with girls, which inspired Kelis to call him a "scum bag coward" in a lengthy Twitter rant.
Recently, Kelis said in a court filing that she wanted Nas to pay for $20,000 worth of baby supplies, including strollers and cribs for her two homes in New York City and Los Angeles, in addition to child support. But Nas fired back, claiming that he doesn't make as much as she thinks and that his monthly income of $147,165 can't handle her demands.
Cue to the 40-second mark to see Nas talk about his son's birth: