This morning, a few hours before the start of the Michael Jackson memorial service, the Staples Center courtyard resembled a dense jungle of cables and microphones and satellite dishes, beefy camera guys shooting pictures of other beefy camera guys shooting pictures of other beefy camera guys. An alien landscape in which every human somehow seemed comfortably at home.
The inside of Staples Center itself was built for incessant noise — the loud whoops of Lakers fans, for instance, or the prepubescent shrieks of Hannah Montana's minions. Today, though, once you made it past the handful of security checks ringing the 20,000-capacity arena — a ticket wouldn't do; you also needed a gold wristband — the volume level inside Staples was shockingly low. Could you hear a pin drop? Probably not. But you could definitely make out the rippling murmur of an ocean of iPhones alerting their owners to the presence of fresh Tweets.
Michael Jackson's all-star send-off wasn't the blowout many expected; instead, it was a surprisingly somber affair that aimed to pay heavy-hearted tribute to the man Motown founder Berry Gordy called (in an uncharacteristic bit of straight talk) "the greatest entertainer that ever lived."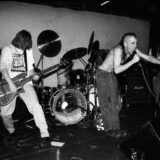 Perhaps it was the eerie presence of the King of Pop's golden casket that did the trick. Sitting directly in front of the stage during the 100-minute ceremony, it lent the proceedings precisely the kind of gravitas Jackson's life seemed to lack in its final years. Make no mistake: This thing was showbiz through and through, as you couldn't help but be reminded when 12-year-old Britain's Got Talent alum Shaheen Jafargholi took the stage for a creepy-tender rendition of "Who's Lovin' You," evidently meant to demonstrate the fact that Jackson's death won't do a damn thing to stem Hollywood's taste for child exploitation.
But when even Brooke Shields makes you wanna hug somebody while she recounts the time she and Jackson tried to sneak a peek at one of Elizabeth Taylor's wedding dresses — well, let's just say it could have been worse. Far worse.
The musical performances maintained the muted mood: Mariah Carey kept the melisma to a relative minimum for her "I'll Be There." Usher quietly crooned "Gone Too Soon." John Mayer offered a blues-jazz guitar take on "Human Nature." Andbrother Jermaine somehow made it through Charlie Chaplin's "Smile" (Michael's favorite song of all time, according to Shields).
One high-energy exception was Jennifer Hudson's modern-gospel "Will You Be There," which rivaled her Grammy performance earlier this year (not long after the murder of her mother and brother).
By the end, fans inside Staples seemed in need of some catharsis, judging by the number of "I love you!" shouts that began filling the air anytime silence descended.
Catharsis came in uncomfortably vivid form when surviving members of the Jackson family (including Michael's three young children) assembled onstage to thank the audience for its devotion. Marlon said, "We will never understand what he endured," which is true enough. Then he added, "Maybe now, Michael, they will leave you alone." Probably not.
Indeed, the memorial ended with an almost unbearable moment that seemed to point up how improbable it is that the King of Pop (and his family) will now rest in undisturbed peace. Thanks to the efforts of a tabloid-victim dad only they knew, Michael's kids have lived most of their lives in relative secrecy, somehow beyond the media's hungry glare. Yet here was his daughter, 11-year-old Paris, bidding her father a sob-racked farewell in front of the entire world.
Let's hope she finds a way to stop once she's had enough.