M.I.A.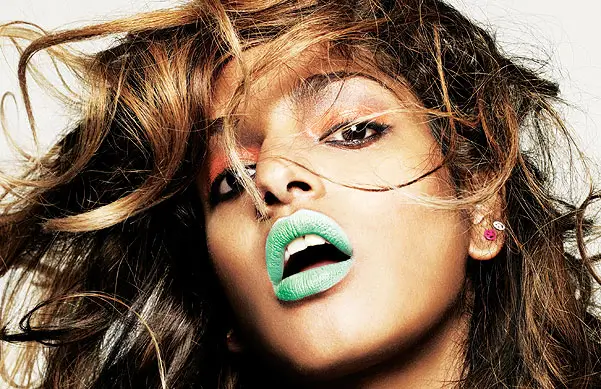 Who: The most famous woman to ever threaten America with gun violence and stealing our mon-ay — in her crossover hit "Paper Planes."
Why: She was about to give birth onstage at the Grammys. So don't miss what the Sri Lankan MC — who broke out at Coachella in 2005 — can do with her post-natal career.
LISTEN: M.I.A., "Paper Planes"
Morrissey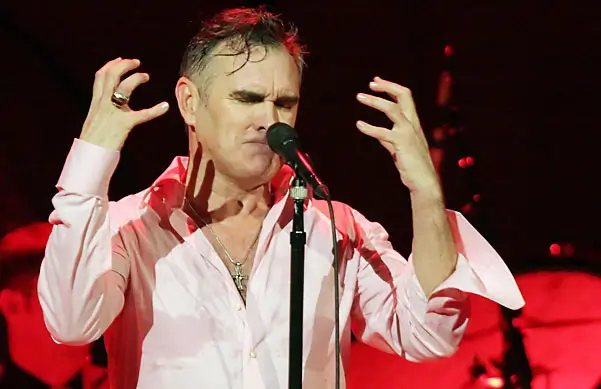 Who: Dapper don of Manchester mope rock. Played in a little band called the Smiths.
Why: Is the Moz trying to please those who drum up annual rumors of a Smiths reunion at Coachella? Or does he have something phenomenal up his sleeve? Can someone start calling Palm Springs hotels, asking if anyone's checked in under "Marr"? Check out SPIN's photos of his recent Carnegie Hall gig here.
LISTEN: Morrissey, "Irish Blood, English Heart"
Girl Talk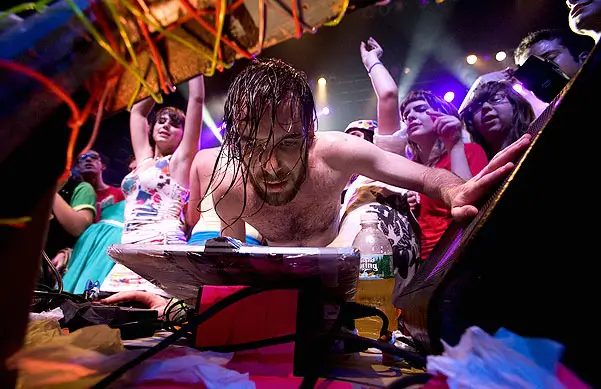 Who: Pittsburgh mash-up denizen Gregg Gillis rocks whatever room he plays — and all he needs is a laptop.
Why: Watch him fill the stage with nubile young'uns then devastate dancers of all ages with his aggressive, fun-loving mix of nostalgia, chart-topping pop, and rock'n'roll.
LISTEN: Girl Talk, "Play Your Part, Pt. 1"
Mastodon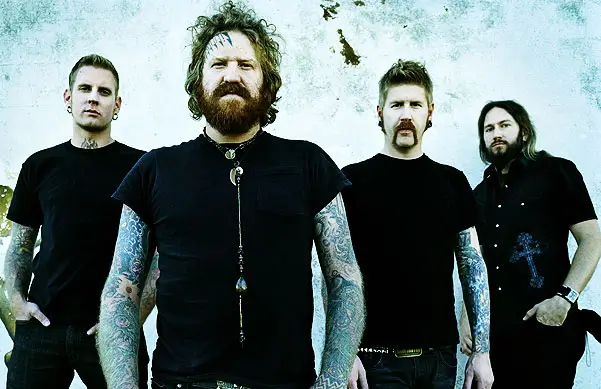 Who: Fast-rising Atlanta-based metal maestros whose U.S. tour just kicked off.
Why: Once the riff offensive detonates, you'll easily forget that they're deeply inspired by Genesis' The Lamb Lies Down on Broadway. Don't believe us? Check out the band's recent release, Crack the Skye.
LISTEN: Mastodon, "Iron Tusk"
Leonard Cohen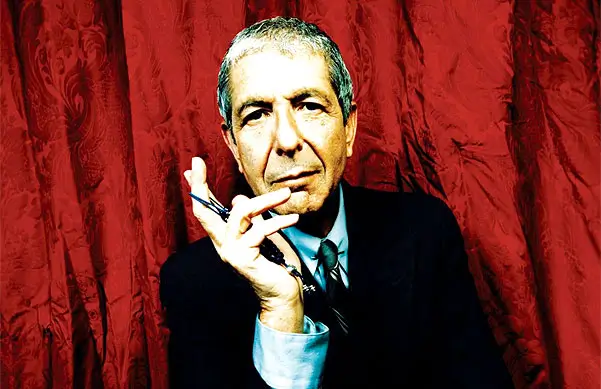 Who: Influential songwriter, poet, and author who's playing his first U.S. shows in more than 15 years. If you've never heard of Cohen, you've definitely heard his most famous song, "Hallelujah."
Why: Playing before a picturesque desert backdrop, Cohen should have no problem channeling the zen calm that marked his recent New York show. "Hallelujah" at dusk could be a shoo-in for top festival memory.
LISTEN: Leonard Cohen, "Hallelujah"
Clipse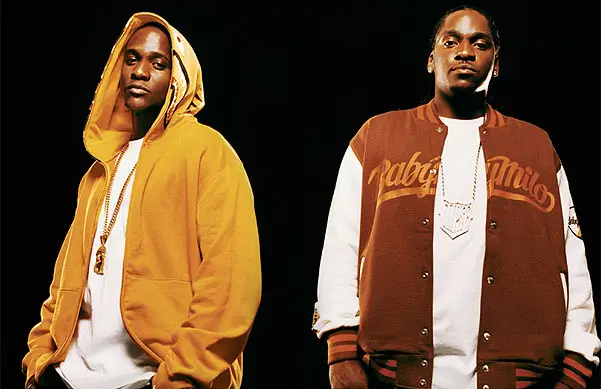 Who: Norfolk, Virginia, hip-hop duo, initially pimped by the Neptunes and Pharrell Williams.
Why: These Southern rappers bring some much-needed hip-hop grit to Coachella's peaceful picnic, and are likely to drop new tracks from their forthcoming third album, Till the Casket Drops, that will leave any hipster hip-hoppers standing slackjawed.
LISTEN: Clipse, "Pop Champagne (Feat. Ab-Liva)"
Paul McCartney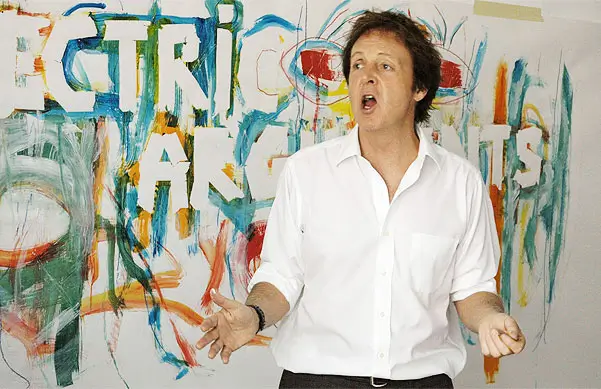 Who: Seriously?
Why: You don't pass up the chance to see a Beatle. And while he might delve into offbeat solo material or stuff from his recent Fireman project, it's hard to imagine his Friday night set won't end with 50,000 people singing the naaa-na-na-nana-na-na outro of "Hey Jude." If it doesn't, ask for a refund.
LISTEN: Paul McCartney, "My Love"
My Bloody Valentine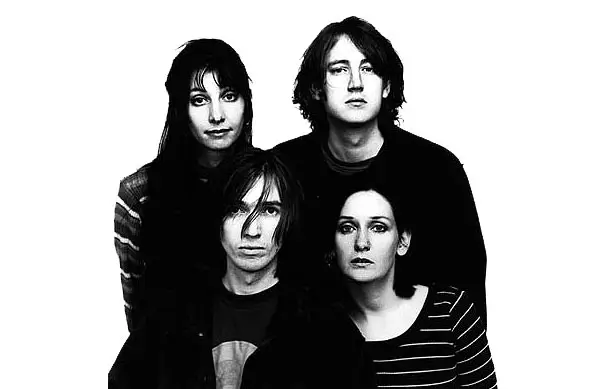 Who: Eardrum-bursting British shoegazer trendsetters, who played their first shows in almost two decades last fall and might finally release new material soon.
Why: Deafening enough to rattle the pin on the 18th hole at Indian Springs! Kevin Shields and Co. had been rumored to reunite at last year's Coachella, but hey, better late than never, right?
LISTEN: My Bloody Valentine, "Realise"
Glasvegas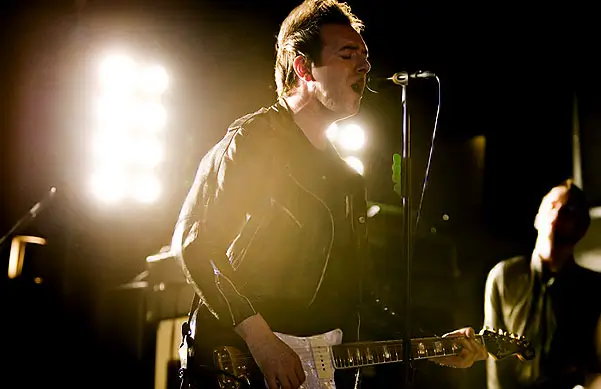 Who: Scottish pub rock quartet with arena ambitions and Joe Strummer looks.
Why: Their epic sound has been begging for a grander stage than the small clubs they've played Stateside while supporting their SPIN-approved debut album. Raise a pint and soak in their Britpop splendor.
LISTEN: Glasvegas, "Geraldine"
N.A.S.A.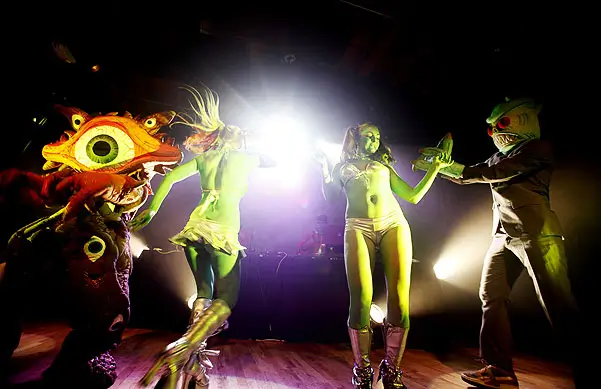 Who: The DJ/production duo of L.A. studio maven Sam "Squeak E. Clean" Spiegel (who produced Yeah Yeah Yeahs' fantastic new one, It's Blitz), and Brazilian DJ Ze Gonzalez.
Why: They like to invite girls in green alien makeup and dudes in spacesuits onstage, but even the most bizarre antics won't overshadow their party-ready baile-funk.
LISTEN: N.A.S.A., "The Mayor"
Roni Size/Reprazent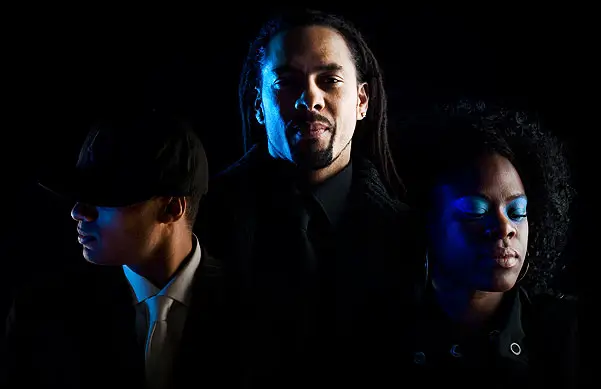 Who: Dreadlocked British crossover sensation whose 1997 opus, New Forms, brought drum'n'bass to the masses.
Why: With a remastered special edition of New Forms conveniently arriving in record stores later this month, expect Size to resurrect its future funk fabulousness onstage.
LISTEN: Roni Size / Reprazent, "Who Told You"
Superchunk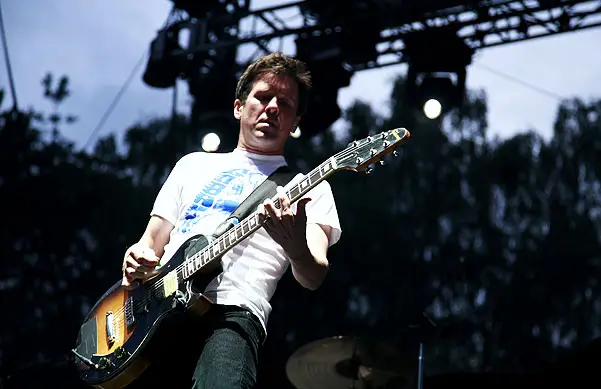 Who: Seminal '90s indie poppers whose frontman also runs the trailblazing record label Merge.
Why: Just when we thought these college rock darlings had mellowed into parenthood and carpool lanes, they've returned with a vital new EP, Leaves in the Gutter, that resurrects the plucky, winsome power pop of their heyday. Download a track here.
LISTEN: Superchunk, "Throwing Things"
Band of Horses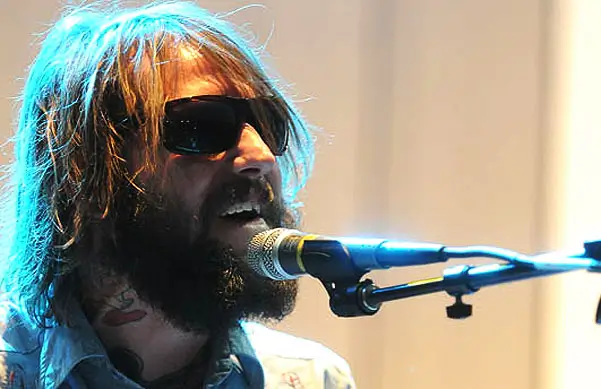 Who: Shaggy rockers who love Americana, Ron Wood, and flannel.
Why: They've been holed up in an Asheville, NC, recording studio, working on their third full-length. So their Coachella set should be ripe with new material, alongside gems like "Is There a Ghost" and Ford-commercial-fodder "The Funeral."
LISTEN: Band of Horses, "Is There a Ghost"
Yeah Yeah Yeahs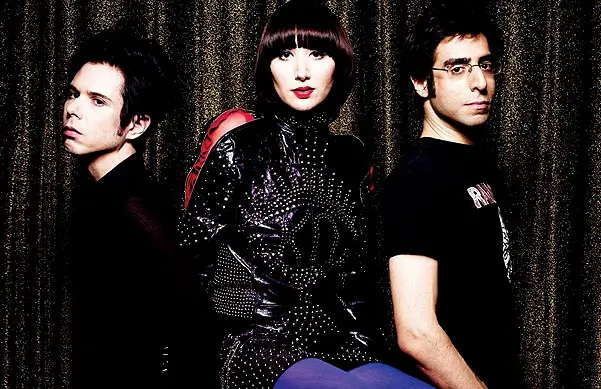 Who: NYC art punks turned dancefloor destroyers on their must-hear new album, It's Blitz. Check out their recent SPIN cover story.
Why: How will their new, synthesizer-laden tunes sound when projected to the masses? Coachellans will be among the first to find out.
LISTEN: Yeah Yeah Yeahs, "Zero"
Jenny Lewis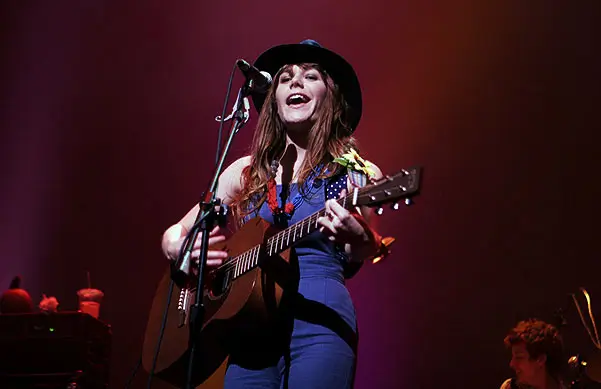 Who: Leading lady of California rockers Rilo Kiley, who's got an equally compelling solo career.
Why: We watched Jenny wink her way into several thousand hearts while fronting Rilo Kiley in a pretty little sundress at Coachella 2005. It's time to fall in love all over again.
LISTEN: Jenny Lewis, "You Are What You Love"
Buraka Som Sistema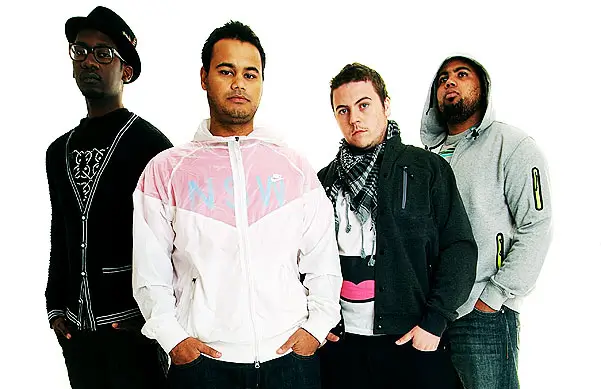 Who: This outfit from Lisbon, Portugal, mixes kuduro — a Portuguese/Angolan hybrid of African rhythms and calypso — with hip-hop and techno. Fellow Coachella performer M.I.A. digs them — and even makes a guest appearance on the band's album, Black Diamond.
Why: Prepare to shake your rump at their set, which should evolve into the festival's sexiest — and most diverse — dance party.
LISTEN: Buraka Som Sistema, "Kalemba (Wegue Wegue)"
Chemical Brothers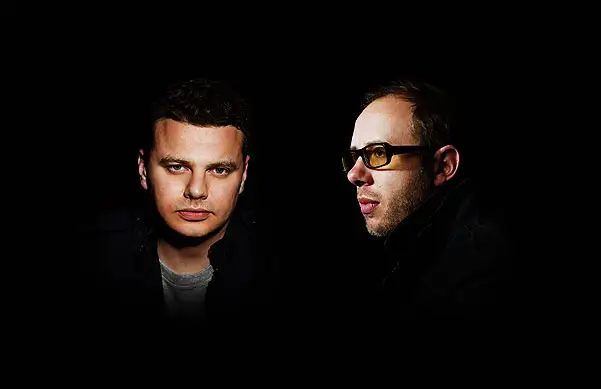 Who: Ed Simons and Tom Rowlands make up one of the world's most loved dance acts.
Why: These veterans of four previous Coachella festivals will unleash plenty of flock rockin' beats once the sun sets.
LISTEN: Chemical Brothers, "Galvanize"
Brian Jonestown Massacre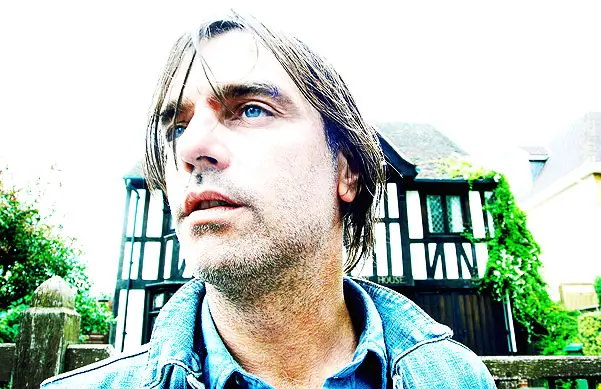 Who: Psychedelic rock band fronted by the completely bonkers Anton Newcombe. Their onstage nervous breakdown was documented in the excellent 2004 film Dig!
Why: They're just as likely to fall apart on stage as they are to play the amazing set you know they have in them. But, yeah, it's usually the former.
LISTEN: Brian Jonestown Massacre, "Servo"
Crystal Castles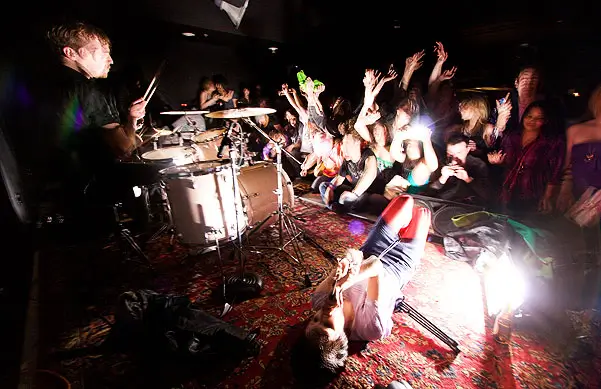 Who: Bleeding-edge-stylish/bordering-on-dangerous electro punk duo from Toronto.
Why: Their brazen, Atari-aping tunes stir fashionistas into a bigger frenzy than a Marc Jacobs sample sale. Frontwoman Alice Glass is not to be missed: Her speaker-climbing antics almost got the plugged pulled on two Crystal Castles festival sets last summer.
LISTEN: Crystal Castles, "Vanished"