The 10 Best Albums by Children of Famous Musicians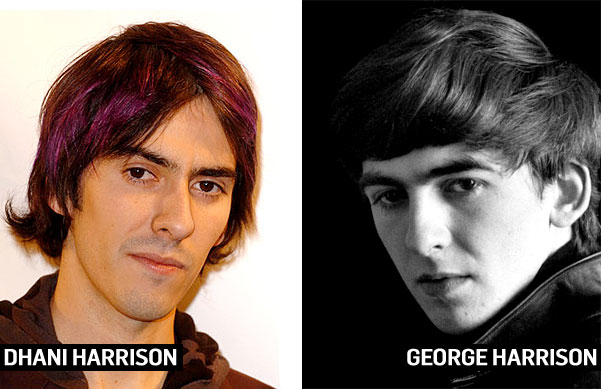 The recent debut album from Thenewno2 -- led by Dhani Harrison, son of the late Beatles guitarist -- is sufficiently unsucky that it got us thinking: While plenty of musicians' kids boast little more than a fancy lineage, a surprising number won equal, or greater, critical acclaim on their own merits. To see what we mean, check out our picks for the 10 best albums by children of successful musicians. -- Ellen Carpenter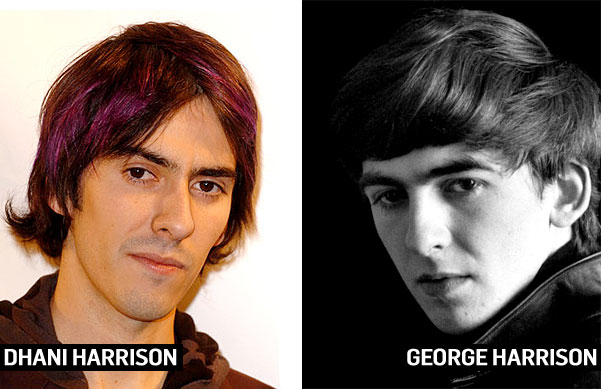 The recent debut album from Thenewno2 -- led by Dhani Harrison, son of the late Beatles guitarist -- is sufficiently unsucky that it got us thinking: While plenty of musicians' kids boast little more than a fancy lineage, a surprising number won equal, or greater, critical acclaim on their own merits. To see what we mean, check out our picks for the 10 best albums by children of successful musicians. -- Ellen Carpenter
3. 10. The Wallflowers, Bringing Down the Horse
3/12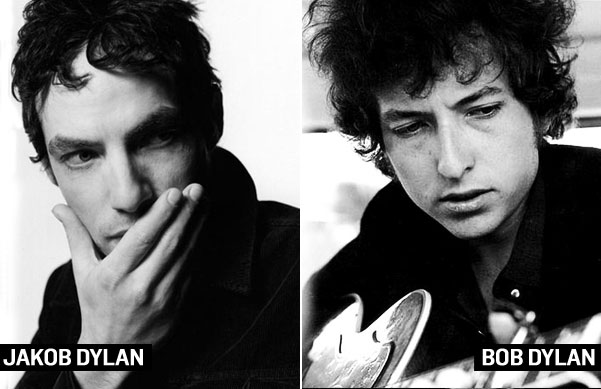 Family Tree: You don't need a weatherman to know which way the son grows.... The youngest child of Bob Dylan, Jakob, who turns 40 this year, inherited his dad's tousled dark hair, fierce love of privacy, and knack for elliptical poetry. Jakob also shares a love of American roots music, from Woody Guthrie to Leadbelly.
Must Have Album: Bringing Down the Horse, the second release from Jakob's pop-rock band the Wallflowers. Packed with jangly guitars, heartfelt lyrics about curbside romance, and immediately memorable we're-in-this-together choruses, it was a justifiable commercial hit, selling more copies than any of his dad's studio albums.
4. 9. Norah Jones, Come Away with Me
4/12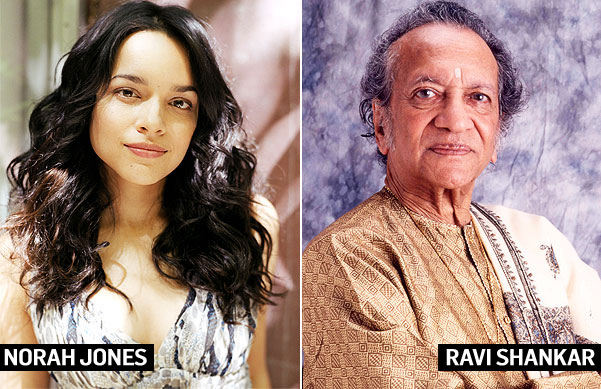 Family Tree: Jones is the daughter of Ravi Shankar, the world-renowned sitar player and singer who is often credited with making classical Indian music cool — he played at the Monterey Pop Festival and Woodstock and collaborated with the Beatles. George Harrison called him "the Godfather" of the genre. Jones meanwhile grew up with her mom in Texas, singing in church choirs and studying jazz piano; musically the apple couldn't have fallen further from the tree.
Must Have Album: Come Away with Me, a gorgeous and sophisticated debut that blends jazz aesthetics with a sure-fingered piano-pop sensibility.
5. 8. Charlotte Gainsbourg, 5:55
5/12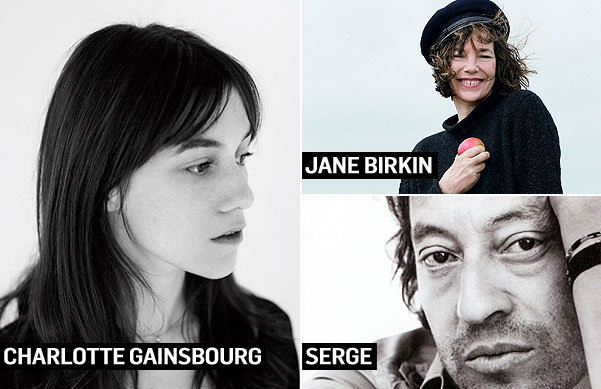 Family Tree: The daughter of Serge Gainsbourg, the original dirty old man of popular music. But he was also the (jolie laid) face of French pop and as much of a national treasure as Jerry Lewis. In America he earned more attention for dating actress Bridget Bardot and supermodel Jane Birkin (Charlotte's mom) than for his seductive pop romps. When she was just 13, Charlotte recorded an album of her dad's songs, including the disturbing "Lemon Incest" -- the video featured a panties-clad Charlotte and a shirtless Serge cavorting in bed.
Must Have Album: 5:55, for which Charlotte obviously pulled the Dad Card, enlisting the help of Air's Jean-Benoît Dunckel and Nicolas Godin, Jarvis Cocker, and the Divine Comedy's Neil Hannon. But when the result is this good -- dreamy, breathless and lush, as if it was recorded on a cloud -- can you blame her?
6. 7. Damian Marley, Welcome to Jamrock
6/12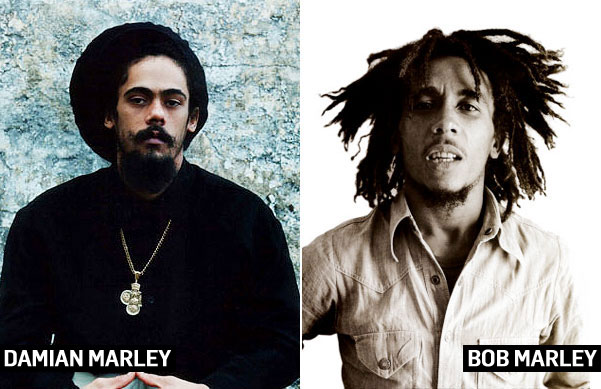 Family Tree: The youngest son of Bob Marley, the man who put reggae music -- and, in turn, Jamaica -- on the world map. A humanitarian and a revolutionary, Bob believed that music had the power to change the world. Listening to his songs about brotherhood, love, faith and rebellion, you can't help but think he's right.
Must Have Album: Welcome to Jamrock. Ziggy may be the more famous Marley offspring, but it's Damian's gritty hip-hop-reggae amalgamation that took their Dad's legacy to the next level.
7. 6. Rufus Wainwright, Poses
7/12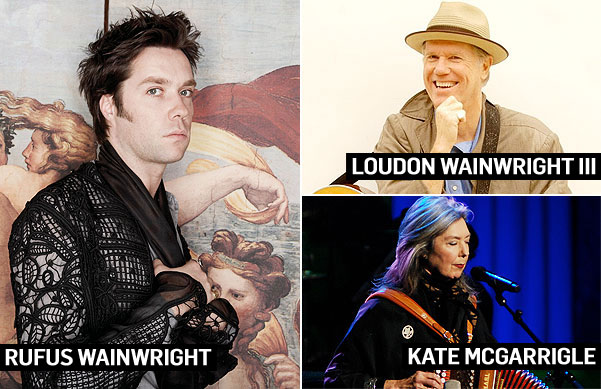 Family Tree: Rufus is the offspring of folk royalty -- his mom, Kate McGarrigle, and his dad, Loudon Wainwright III, were leaders in the scene in the '70s. Rufus grew up performing with Kate and her sister Anna McGarrigle, and he also served as the focus for two of his dad's more famous songs, "Rufus is a Tit Man" and "A Father and Son."
Must Have Album: Poses, his second record of ornate torch ballads and awkwardly confessional (in a good way!) cabaret-pop songs. Family inspired highlight: Rufus's blissful cover of his dad's "One Man Guy" that couldn't help but be more of a one-up than an homage.
8. 5. Nancy Sinatra, Nancy & Lee
8/12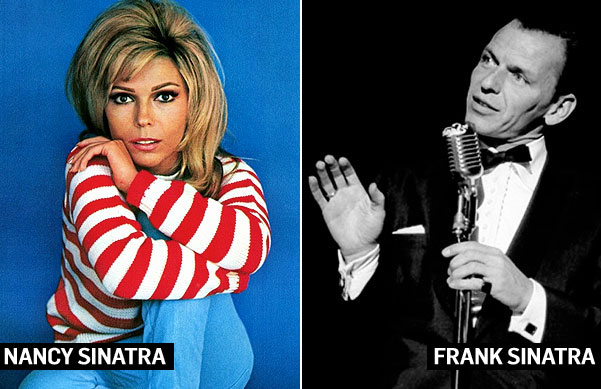 Family Tree: Nancy is the daughter of Frank Sinatra, a.k.a. the Chairman of the Board, aka, Ol' Blue Eyes, a.k.a. the most famous singer of the 20th Century.
Must Have Album: Nancy & Lee. Her first-ever single "These Boots Are Made for Walking" may be her calling card, but this album of frothy, sexy '60s pop duets recorded with her longtime producer Lee Hazelwood is her best.
9. 4. Hank Williams Jr., Whiskey Bent and Hell Bound
9/12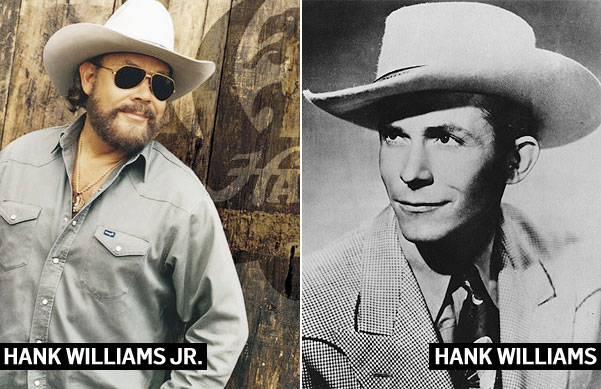 Family Tree: Jr.'s dad, Hank Sr., was also the father of contemporary country music. His emotionally direct and vividly precise story songs are the blueprints that every country star, from Buck Owens to Billy Ray Cyrus, follows. He entered the charts in 1947; five years and nine No. 1 singles (including "Your Cheatin' Heart" and "Hey, Good Lookin'") later, he died at the age of 29. Hank Jr. was only four when his dad passed, and by the time he was eight he began performing his pop's songs, positioning himself as the heir to the country throne. But in his 20s, Jr. finally found his own voice, melding together hardcore honky tonk and raucous Southern rock.
Must Have Album: Whiskey Bent and Hell Bound, Hank Jr.'s most rowdy record, filled with shit-kicking redneck anthems and chauvinistic (but honest) Dixieland romps.
10. 3. Jeff Buckley, Grace
10/12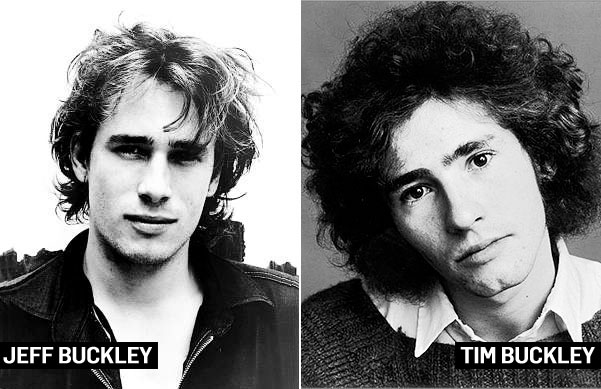 Family Tree: Jeff was the son of singer-songwriter Tim Buckley, widely considered one of the greatest vocalists of the '60s. Tim released his first album when he was 19 and his last when he was 27; he died of a heroin overdose at 28. Jeff only met his father once, when he was eight, but his dad's legacy followed him throughout his career. Sadly, like his dad, Jeff died prematurely -- he was only 30 when he drowned in the Mississippi River.
Must Have Album: Grace, a showoff of a debut that nonchalantly mingles rock, folk, jazz, and blues together, setting a worthy stage for Jeff's exceptional voice -- smoky like Chet Baker's, virile like Robert Plant's and, most telling, fragile and expressive like his dad's. Jeff's aching version of Leonard Cohen's "Hallelujah" remade the song into a divine new pop standard..
11. 2. Roseanne Cash, King's Record Shop
11/12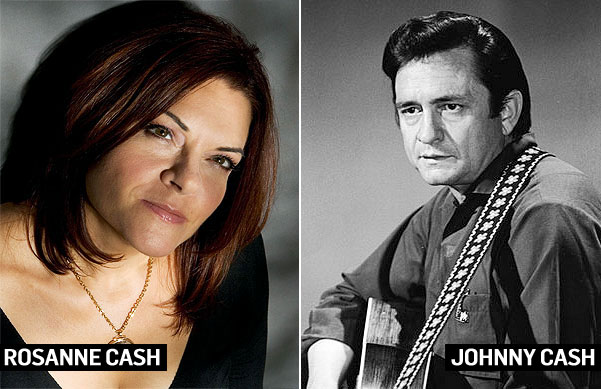 Family Tree: The daughter of Johnny Cash, one of the most influential performers in country music. His career spanned 49 years and nearly double that many albums. Roseanne, his eldest child (with first wife Vivian Liberto), began touring with his road show as a back-up singer in the mid-60s, but it wasn't until 1979 that she licensed her own brand of country.
Must Have Album: King's Record Shop, a collection of feminist country anthems, rollicking rockers, and tender folk ballads that transcends genre.
12. 1. Nas, Illmatic
12/12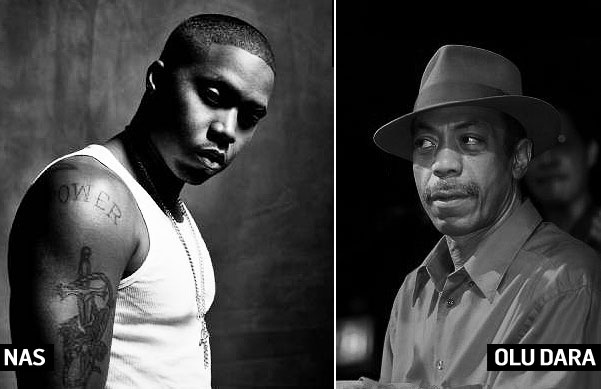 Family Tree: The rapper's pop is Olu Dara, a noted jazz musician who played with everyone from Art Blakey to Henry Threadgill. Dara says it was Nas who encouraged him to finally release his first solo album in 1998, some 30 years after he made his name. "I view him as my mentor," Dara said of his son in 2001.
Must Have Album: Illmatic, a true hip-hop classic fueled by Nas's vivid impressionism, gripping street reportage, and heady nodding flow. Obviously influenced by Dara, Nas enlisted jazz-minded producers like DJ Premier and Pete Rock and even featured his dad playing cornet on the laid-back ode to nihilism, "Life's a Bitch."