Chris Thrash was just seven when his parents took him to Showbiz Pizza Place in Columbus, Georgia, in 1982. Amid the blaring video games, ball pits, and steaming-hot pepperoni pies, he found himself plopped down in front of the restaurant's stage as the houselights went down. The curtain pulled back to reveal a towering, adult-size bear in overalls, a wolf wearing a vest, a spacesuit-clad dog, even a gorilla sporting a gold tuxedo jacket, playing guitars, keyboards, and drums. A sign proclaiming the band's name — the Rock-afire Explosion — flashed red and yellow as the animatronic group whirred to life and began moving their lips, eyes, and arms to cover versions of Michael Jackson and Beatles medleys. The boy stared in awe. "It was magic to me," says Thrash, now a 32-year-old used-car salesman in Phoenix City, Alabama. "I couldn't wait to go back."
While Showbiz no longer exists, some 25 years later the Rock-afire Explosion has returned, thanks in no small part to Thrash's efforts. Two years ago, he purchased a complete band from Aaron Fechter, the owner of Creative Engineering — the company that designed the Rock-afire shows — and set it up in a backyard shed. There, he reprogrammed the 150-pound robots to perform songs by Usher, Fergie, and Michael Bublé. After uploading the performances on YouTube, he set off a Rock-afire renaissance that's led to dozens of homemade music videos, a cameo in MGMT's "Electric Feel" video, and a forthcoming documentary.
Propelled by pneumatic valves and nascent robotic technology, and programmed by early Apple computers, the band — bassist Billy Bob Brockali, singers Looney Bird and Mitzi Mozzarella, keyboardist Fatz Geronimo, guitarist Beach Bear, and drummer Dook LaRue, as well as Rolfe deWolfe and Earl Schmerle — entranced, and even scared, kids. "I just remember them sitting there lifeless, motionless," says Against Me! frontman Tom Gabel, who saw the band in Texas on his seventh birthday. One fan, Snapper Ard, was inspired to take up the drums after seeing them. "I would play the records and pantomime the characters for hours," says Ard, who ended up maintaining the robots at one of the restaurants as a teen and eventually got a job with Creative Engineering.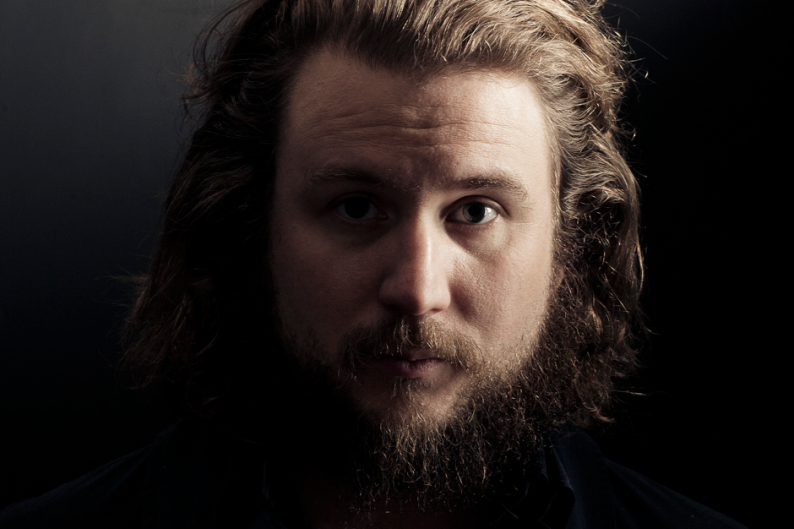 From 1980 to 1983, Fechter's Creative Engineering was churning out hundreds of bands for Showbiz. A year later, Showbiz merged with its competitor Chuck E. Cheese's Pizza Time Theatres; in 1992 all the restaurants adopted Chuck E. Cheese's name, and the animatronics that powered the Rock-afire Explosion were retrofitted into the rat-fronted Munch's Make Believe Band. Fechter retained the copyright to the Rock-afi re characters and began selling off the nearly 80 sets of the band he still owned. He also devoted time to a new invention, "a stand-alone machine that would allow you to send and receive messages between friends." If that sounds familiar, by the time Fechter was ready to bring his "Anti-Gravity Freedom Machine" to the public in 1996, "the Internet put me out of business," he says.
But it was on the Internet that his renaissance began. Bored one evening, Thrash searched for "Showbiz Pizza Place" online and was shocked to find a community of like-minded fans. "I just thought I was some weirdo," he says. Thrash tracked down Fechter and purchased (for an undisclosed amount) his very own Rock-afire Explosion. Through a fan site, Thrash met Ard, who taught him how to program the robots. As a goof, one night in 2006, the two reprogrammed the band to perform Bubba Sparxxx's "Ms. New Booty." By Thrash's estimation, they worked "in a 24-hour nonstop no-sleep binge" to input each movement and then posted the results on YouTube. Brett Whitcomb, a Houston-based filmmaker, saw the video and was "pretty blown away," he says. "This was something that I totally forgot about, and now it was brought back to me in such a cool way." Whitcomb soon began shooting a documentary, The Rock-afire Explosion (set to hit the film festival circuit this fall), exploring the band's rise and fall and its fervent underground following.
Surprised by the viral video's success, Fechter realized he had lost "control of what the Rock-afire would perform…as well as the future value of the copyrights" to the characters. While Thrash took down "Ms. New Booty" at Fechter's request and opted to work with him on developing new videos, Ard refused. Fechter has filed copyright infringement lawsuits against Ard and those he deems "rogue programmers."
Currently, the YouTube directing duties are split between Fechter and Thrash. Fechter programs his videos in the same Orlando, Florida warehouse where the bands were originally assembled. When director Ray Tintori traveled there to shoot a Rock-afire cameo for MGMT's "Electric Feel," he was immediately struck by the old workspace. "It reminded me a lot of that scene in Blade Runner," Tintori says. "The place is just littered with half-constructed or decaying animatronics; they're alive and dead at the same time. It feels like the ruins of an empire."
In early 2008, Fechter set up a website (starsof.com/fans) where viewers can donate money and vote to have new songs performed by the Rock-afire Explosion. (Lil Wayne's "Lollipop" and Arcade Fire's "Neighborhood #1" are the most recent winners.) While Fechter hasn't obtained permission to use these songs, many artists are flattered to receive the Rock-afire treatment. Against Me!'s Gabel says he got a kick out of seeing a bear and a mouse sing his band's "Borne on the FM Waves of the Heart." "Whether or not people liked the song, they couldn't argue it wasn't a cool video," he says.
For Thrash, the Rock-afire's return means far more than a brief blip of Internet notoriety. "It's my escape from reality," he says. "I can go back to my childhood anytime I want." Thrash channels his emotions via the robots, as his most recent video attests. Set to Michael Bublé's "Lost," it's a tribute to his father, who passed away this summer. "I didn't cry at my dad's funeral," he confesses, "but I cried through the whole program." There is something uncanny about a dog in a silver spacesuit pounding the drums as he lip-synchs lyrics about human loss while family photos fl oat past the screen. "There's a lot of heart involved in that show," Thrash says. "I'm not just some crazy nerd that got an animatronics show — the Rock-afire Explosion is part of me."