The last time the Cure-meets-Morrissey heart-tuggers Ra Ra Riothit Chicago, the quintet could be seen conga-lining through a sea of hipsters post-gig at the Wicker Park street festival. That was before they were all about the 'Rhumb,' as in their August 19 debut Barsuk set, The Rhumb Line. Last night, the band performed the album in its entirety at the sold-out PBR-labyrinth of the same hood's Subterranean.
Happenstance gave the evening a September 11 tag, adding deeper meaning to a few of the crew's brooding pop tracks: "Dying Is Fine" and "Ghost Under Rocks." But the somber mood was soon lifted by singer Wes Miles and his evangelical front-man antics — crashing into bandmates, falling to his knees mid-chorus, and, at one point, palming the heads of fans in the front row while wringing "I need your love" sentiments from Kate Bush's "Hounds of Love."
The Ra Ra-ians sure deserve that love. The band's story is plagued by the death of a drummer, among other tragedies. So when Miles thumped his chest to the snare of "Oh La," and the crowd screamed for more of Alexandra Lawn's and Rebecca Zeller's instrumental play, Miles had no choice but to bring it home, crooning "We've got our lives to love each other, we have got to stick together!"
Ra Ra Riot were chosen as our It Happened Last Night band by Gym Class Heroes drummer Matt McGinley as part of today's Gym Class Heroes takeover of SPIN.com. Matt's a big fan of the band, which isn't surprising considering Ra Ra Riot guitarist Milo Bonacci is a childhood friend of McGinley's, and was actually the original guitarist in Gym Class Heroes. Watch the video below as Matt talks about his friendship with Milo and what he loves about Ra Ra Riot.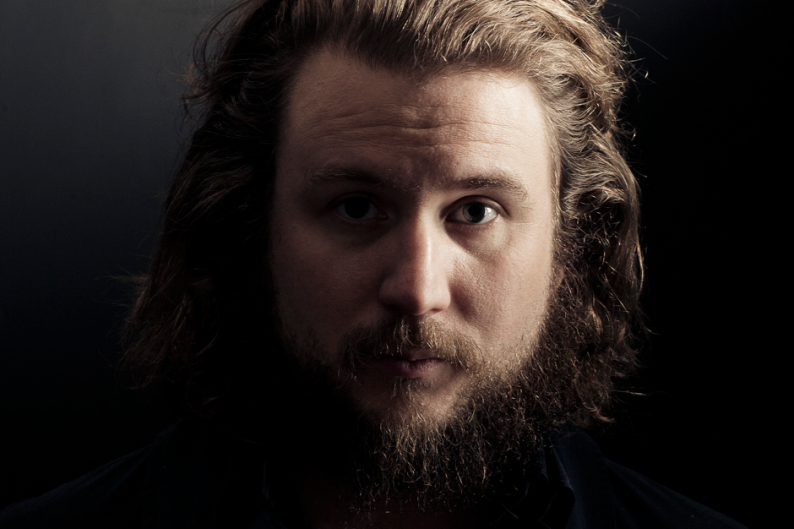 Check out pictures from last night on page 2.
Ra Ra Riot / Photo by Karen Chan
Ra Ra Riot / Photo by Karen Chan
Ra Ra Riot / Photo by Karen Chan