Who? Love as Laughter, the Brooklyn-based indie-pop outfit led by Sam Jayne and signed to Isaac Brock's Glacial Pace Records; the group released their sixth full-length, Holy, last month. Oxford Collapse, the Brooklyn-based indie-pop trio (hey, wait a minute…) who are preparing to release their highly anticipated new long player, Bits, on Aug. 5 via Sub Pop.
What? A month-long, 23-date co-headlining tour for the Brooklyn buddies that kicks off on Aug. 22 in Baltimore. The itinerary takes the two bands through the south and into the northwest. After playing several Canadian shows from Sept. 6-10, Love as Laughter and Oxford Collapse return to the U.S. for a string of dates in the Midwest and along the northern border before going back to Canada to close out the tour on Sept. 20 in Toronto.
More on SPIN.com: >> Album Review: Love As Laughter, 'Holy' (Glacial Pace) >> Artist of the Day: Love As Laughter >> Artist of the Day: Oxford Collapse >> Oxford Collapse, Takka Takka Take Over Nation's Capital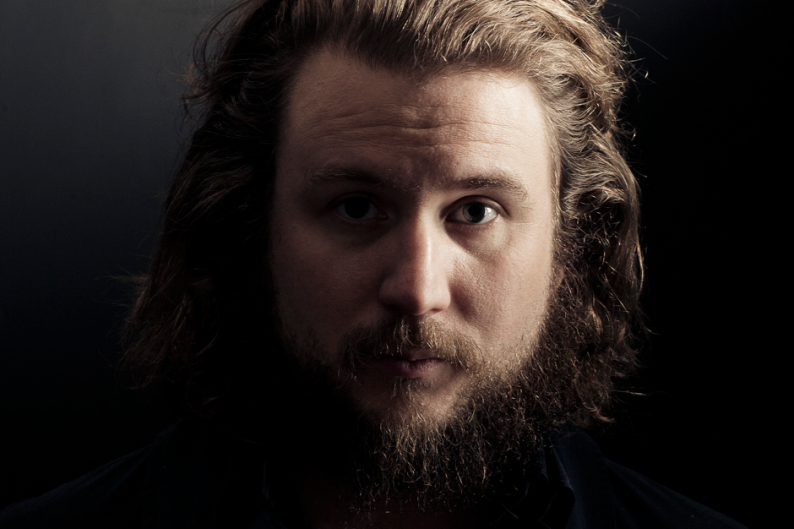 Should I Go? Sure. Love as Laughter are known for their energetic performances in varying conditions(check out video of their acoustic performance at the release party for Holy). Furthermore, Oxford Collapse have built a solid live reputation through frequent touring, and the buzz surrounding Bits has only grown in anticipation of the record's release. But if you don't believe us about their onstage appeal, maybe this endearing list of things they love to laugh at will encourage you to purchase a ticket.
The Top 10 Things That Never Cease To Make Oxford Collapse Love Laughter, as Dictated by Singer/Guitarist Michael Pace and Drummer Dan Fetherston:
1. "Everyone somehow thinks we're Oneida." 2. "Dan's inability to play the whole kit during soundcheck." 3. "Dan's patented speak-burp." 4. "The business voice that Mike employs when he's making an important call that falls somewhere between a eunuch and Hooks from Police Academy." 5. "Our bass player Adam's 'first day of tour' outfit, which is usually never to be seen again." 6. "M. Night Shyamalan's The Happening." 7. "Lil' ladies ripping massive bong hits." 8. "Goons, Neanderthals, and the usual gang of i'jiots." 9. "Calling people 'asshole' as a term of endearment." 10. "Our one-time bassist/sometimes saxophonist Mike Henry's 1970 Chevy bursting into flames on the George Washington Bridge, towed off the bridge into the Bronx, and then bursting into flames again. Always funny."
Love as Laughter/Oxford Collapse tour dates:
8/22, Baltimore, MD (Talking Head) 8/23, Chapel Hill, NC (Local 506)8/24, Atlanta, GA (Drunken Unicorn)8/25, Birmingham, AL (Bottle Tree)8/26, Baton Rouge, LA (Spanish Moon)8/27, Austin, TX (Mohawk)8/29. Tuscon, AZ (Solar Culture Gallery)8/30, Los Angeles, CA (Spaceland)9/2, San Francisco, CA (Rickshaw Stop)9/4, Portland, OR (Berbati's Pan)9/5, Seattle, WA (Sunset Tavern)9/6, Vancouver, BC (Media Club)9/8, Edmonton, AB (Velvet Underground)9/9, Calgary, AB (Marquee Room)9/10, Saskatoon, SK (Amigo's)9/12, Fargo, ND (The Aquarium)9/13, Ames, IA (The Maintenance Shop)9/15, St. Louis, MO (The Bluebird)9/17, Chicago, IL (Schubas Tavern)9/19, Pontiac, MI (Pike Room)9/20, Toronto, ON (Sneaky Dee's)